How noface And GENG PTP Crafted A Soundscape For Fatboi Sharif
+ reviews of Rasheed Chappell, $ilkMoney, and Mike Shabb. This is CABBAGES #122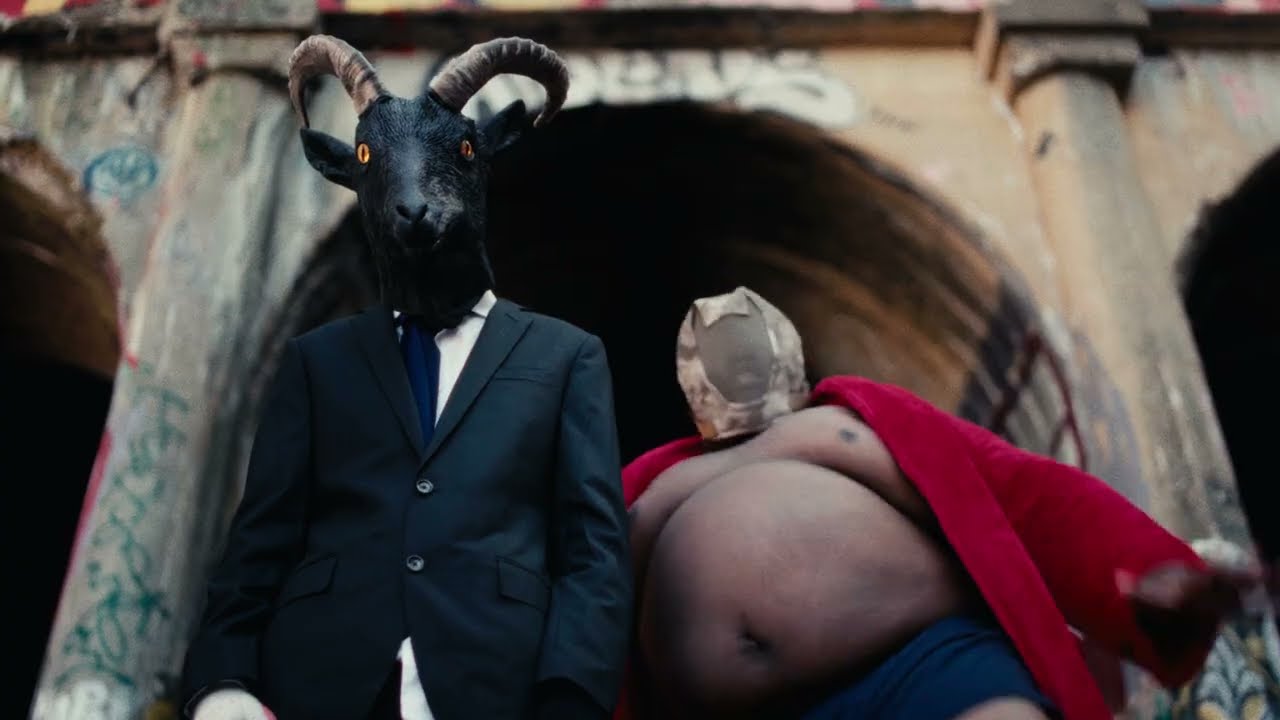 Nobody does it like Fatboi Sharif. A time-displaced dystopian jazz poet who shirtlessly barreled his way into the contemporary indie hip-hop zeitgeist, the New Jersey native made his mark with 2020's provocative Gandhi Loves Children. Since then, he's earned the admiration of artists, critics, and listeners alike, landing plum features on elite rap albums by the likes of Moor Mother and billy woods while lyrically exploring the outer limits of horror, sci-fi, and our ugly reality with a voice unlike any other.
Next to a brilliantly convulsive star like Sharif, just about anyone else comes across as subdued. In conversation, rising young producer noface seems almost the opposite of the outsized and outspoken emcee. His relatively recent tracks with Koncept Jackson, Phiik, and S!LENCE mirror his understated yet purposeful demeanor. Yet beyond what's observable on a surface level, the two metro-area artists appear to have formed quite the deep bond in a relatively short period of time.
Their first meeting came through Lungs/LoneSword, the New York rapper-producer behind Sharif's outré 2022 effort Cyber City Society. The self-proclaimed Garden State Gargoyle had rolled up to work on said record while noface was crashing and creating at Lungs' spot while on winter break from college. "There was some point when Sharif just heard me making beats out loud," he says. "I was hooked up to the speaker and, you know, the rest is history."
After discovering some shared interests, in music and otherwise, the two men became fast friends and, inevitably, collaborators. Yet their recently released Preaching In Havana isn't your conventional one-rapper/one-producer affair by any means. Though the roughly 20 minute long project is credited to the pair, underground legend GENG PTP handled the mixing and mastering on the record in a way that transcended the technical.
Sporting a local hip-hop heritage that goes back to the storied Atoms Family and continues via his King Vision Ultra moniker and long-running avant-garde imprint Purple Tape Pedigree, he initially took on the assignment after Sharif approached him in the summer of 2021 with some demos. "He had seen what I did on An Unknown Infinite [with Amani], then he went back in the catalog, I guess," GENG says.
That familiarity was mutual on all accounts. While at the time GENG hadn't yet met noface in person, he was well aware of his talents thanks to the producer's placements on a handful of PTP and PTP-adjacent releases like Mimz and Dunn's Infinite Lawn. "Every time I hear a face beat, I'll just be like, this is not necessarily signature, but it would make sense," GENG says. "It was the fact that this is doing something a little different. And it's like, oh, it's noface? Of course it is."
As such, he was instantly struck by what Sharif brought to him with those demos. Musically, it was a stark departure from Gandhi Loves Children, with a distinct signature that felt very much within his own genre-adverse wheelhouse. "PTP itself is formless; it's about energy and intention," he says. "This shit hit me right away, just 'cause face's production was so left, as in left-aligned."
Those who listen to Havana may be inclined to focus on its weirdness, not just on the vocal but in the music itself. However, noface insists that nothing he was doing was odd for the sake of being odd. "I was making a lot of those beats already before I even knew Sharif, before we had even thought of doing an album together," he says, citing a particularly heartbroken and crazy period in his life. After years of drawing inspiration from his '90s boom bap heroes DJ Premier and Evil Dee, his own admittedly still-evolving style began to emerge. "I spent years and years following and interpreting formulas, and I got to a point where I'm able to like really express how I'm feeling through the music," he says. "I was already trying to push the envelope and I met Sharif at the exact right time and place."
After a proper introduction in the studio, noface began to work with GENG on fleshing out the Havana demos. Sharif and him had gotten on fairly well during the recording process, but ceding control over the sonics didn't exactly come naturally. "I'm pretty stubborn and I'm a perfectionist for sure," noface says. "I want everything to sound exactly right to me if I'm putting it out in the world, so it's often difficult to work with other people because of that."
To GENG's credit, he had already recorded with Sharif for a different as-yet-undisclosed project, an experience that informed his approach to collaborating on this one. "I'd seen his process in the physical, how he does his stacks of vocals and whatnot," he says. "I'm just like, okay, let's ping pong this shit. Let's just have one Sharif over here, one Sharif on the left side, one Sharif behind us yelling past us. I like to put him in the tunnel."
Thankfully, a shared admiration for and faith in their third creative partner made room for the sort of trust necessary to make Havana what it ultimately is. "He brought a lot of his own perspective and ideas about where the audio should land, where stuff should be be panned, and his own expertise as an engineer mixing and mastering projects," noface says. "That also did shape the sonics of some songs a little differently, while still maintaining our ideas, of course. It comes out really strongly in the final mix, where all the puzzle pieces eventually fit together."
Much of that has to do with GENG's own perception about how best to collaborate with noface and Sharif respectfully without compromising himself in the process. "My whole role in this was to become part of this unit and to assimilate, but also I have a strong voice as well," he says. "On every level, on everything I do, I commit to putting my 10,000 in. And through that 10,000, you develop your own vocabulary."
GENG's perspective on this subject of engineer-as-creative turns to proselytizing before long. "I think there should be a certain normalization of like, yeah, put your foot in that shit," he says. "You wouldn't have a Low End Theory without Bob Power. Ka rocks with Scotty Hard, like the OGs. There's people who have like a certain wizardry on the boards and an understanding of how sound is shaped. I came up on folks bending sound like that."
At the end of the day, all parties seem to be supremely satisfied with the finished product. "It's almost like the record is alive," noface says. "It had to manifest itself maybe at that certain moment in time and amid the certain chaos. In this time of oversaturated everything, ultra-consumable, reproducible, a hundred-loops-per-minute reusable rap records, we all really care. We all really care a lot."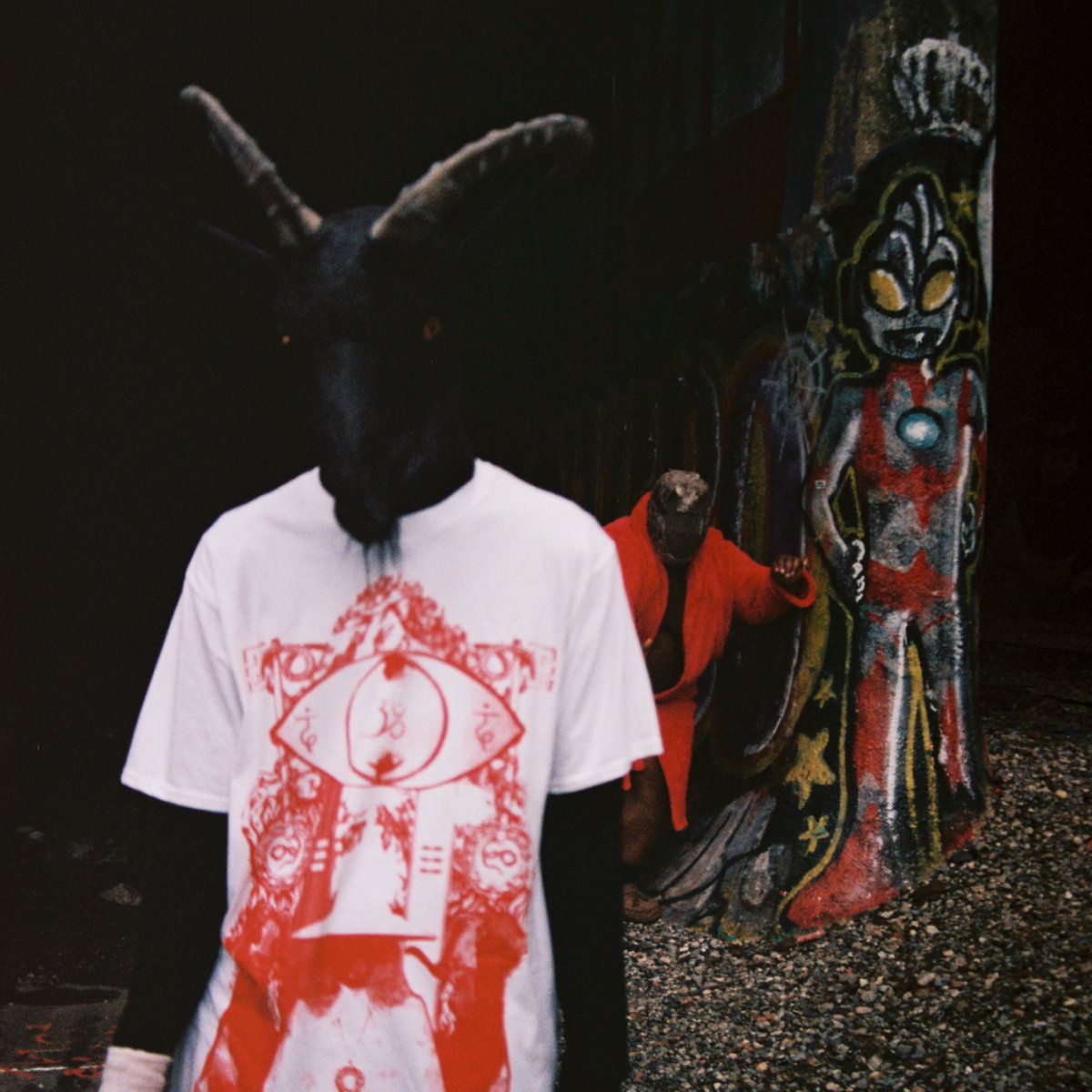 Preaching In Havana is out now. Purchase it here.
---

---

As much as we purport to value honesty in hip-hop, few rappers truly engage publicly in introspection. For Trust Gang's Rasheed Chappell, a New Jersey native whose prior works include album-length collabs with the likes of Buckwild and XP The Marxman, looking inward while projecting outward suits him well. Coping with the loss of his father, he spends much of A Portrait Of under self-scrutiny as he reevaluates his life past and present over pristine new bap. From the contemplative complications of "Narcan" to the streetwise revelations of "Manna From Heaven," he speaks with uncluttered clarity on where he comes from and who he became as a result. On the downright confessional "Praise," he laments his perceived personal failings as a parent, drawing real-time linkages between his absence, his work ethic, and his mental health.
$ilkMoney, I Don't Give a Fuck About This Rap Shit, Imma Just Drop Until I Don't Feel Like It Anymore (buy it / stream it)
For about a week or so, I fervently proselytized about $ilkMoney to my circle of friends. Then P4K's esteemed Dylan Greene wrote a #BNM review and way more folks caught on to I Don't Give a Fuck... in all its trippy glory. Plenty of artists spit about doing drugs, but there is a commitment here to potent psychedelics that plants the erstwhile Divine Council emcee on another plane of existence. Mushrooms, DMT, spliffs, and a whole host of narcotizing agents populate his project, fueling such lucid fever/wet dreams as "Eddie Murphy Golden Child Hat" and "S.F.C.S.S.S.$. (P.A.A.M.F.)" Profound and profane, often within a single bar, his barked lyrics address racial disparities, anti-capitalist politics, and sexual proclivities with expertly inserted cinema samples that support his compelling case. Think Fear & Loathing In Las Vegas starring Kool Keith and RXK Nephew–but it's just one dude.
It would be far too easy (not to mention profoundly lazy) to draw Griselda parallels here and leave it at that, especially given Mike Shabb's recent placements on projects by Boldy James and Westside Gunn. But there's a partiality for the golden gleam of old school ubiquitous on the Montreal rapper/producer's Bokleen World, overtly signaled on the digable bassline bap of "Planet Rocc" and just barely buried in the mix on "Jesus Wept." A self-proclaimed "98 Baby," he doesn't do the dry heaved regurgitations of musty '90s fare we hear so often, but instead represents with a satisfyingly balanced sonic diet that tempers retro reverence with modern instincts. You can hear it executed in the looping soul outbursts of "Pataswel" and the grabba ruminating of "K.D. Stats," to name a few.
---

---