Irregular Vegetables, Vol. 99
3 new songs you oughta know + the weekly 420-friendly hip-hop links roundup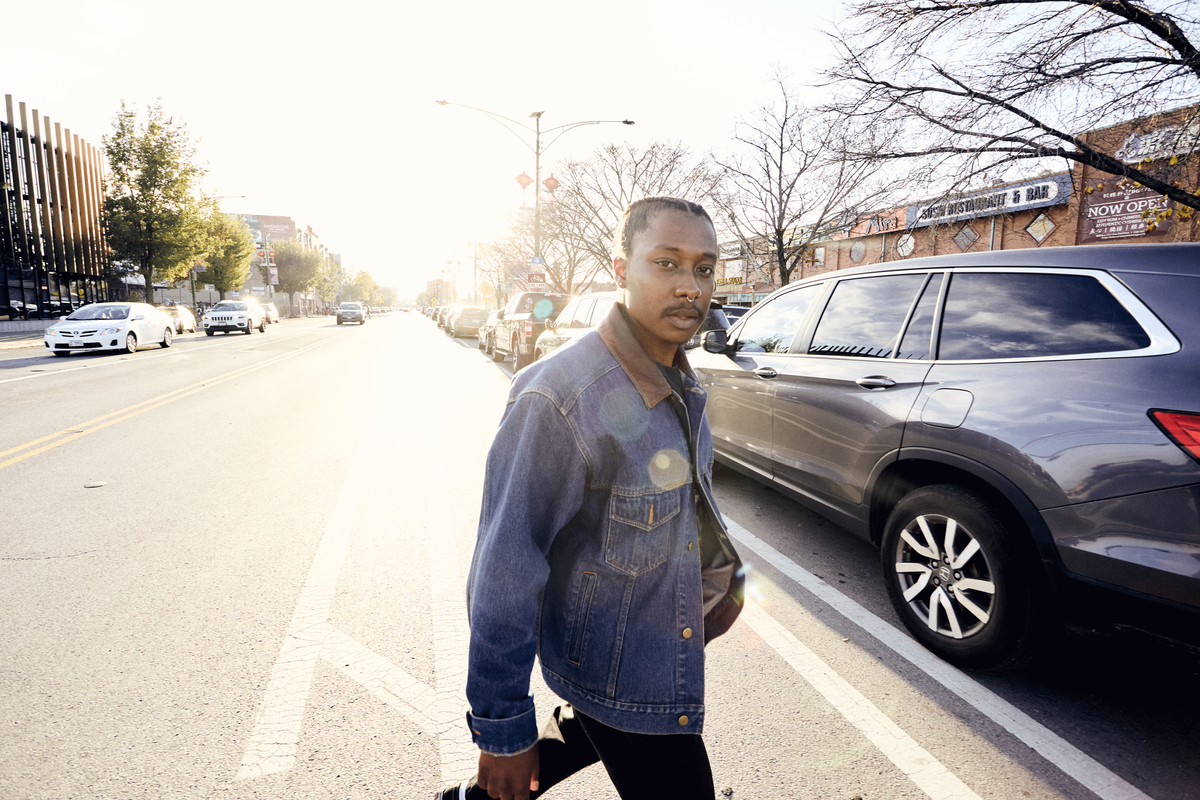 This newsletter marks the latest installment of Irregular Vegetables, a (semi-) weekly series of CABBAGES emails where I share links to recent writings from other hip-hop/rap/cannabis journos and critics, squeezing in my own work as I see fit. These 420-friendly editions hit inboxes on Thursdays.
Enjoy this week's reads and keep scrolling for another edition of Crudites, where I recommend three recent singles/videos from hip-hop artists you may not be familiar with yet.
---

"Life Only Gets More Confusing" - MIKE Interviewed
Whatever the reason MIKE does what he does, he's always intentional. We eat in a Chinese restaurant ten hours before the release of his newest album, 'Beware Of The Monkey,' out today via his own 10k imprint, because the theme of the record is in reference to the Chinese zodiac. Bonema was born in 1998, the year of the tiger. Those born in his birthyear, specifically, are earth tigers, who are known for their wit, ambition, reliability, and generosity. According to his horoscope, 2022 signifies a year of substantial change and career development. This year, MIKE went on a spring tour, released the 'One More' EP in collaboration with Wiki and The Alchemist, and is now releasing his most self-assured project to date. While 'Beware Of The Monkey' could have been ready in the summertime, he says, "I was trying to stop worrying about the gluttonous stuff that comes with releasing a project and [instead] worrying about whether the music sounds cohesive." (Read more at Clash)
Cheap Weed Has Become A Big Problem In The Pot Industry
"The industry today is facing a number of headwinds. The most existential is pricing," said Rick Maturo, director of insights and intelligence for cannabis-data firm BDSA, during a webinar last week. The retail price of a gram of marijuana dropped 13% to $9.43 in the third quarter of 2022 from $10.83 in the same period a year earlier — the steepest fall ever seen for marijuana in a 12-month period, according to BDSA. Wholesale price declines were even more dramatic, especially in more "mature" markets that have had legal programs for longer, BDSA data shows. In Colorado, the average price per pound has declined 51% since the fourth quarter of 2020. In Oregon, it's down 36%. The price declines are partially an after-effect of the strong growth seen during Covid-19 lockdowns, Maturo said. The industry may have anticipated that people who adopted or ramped up use during the pandemic would continue, but many didn't, contributing to an oversupply of raw marijuana. (Read more at Bloomberg)
Ab-Soul Hit His Lowest Point. Then He Made The Most Liberating Music Of His Career
Despite all that praise, none of his albums have gone platinum, not even gold. He's never scored a Top 10 record, nor had a charting hit, not even as a feature. Unlike his TDE labelmates ScHoolboy Q and SZA, who have larger deals with Interscope and RCA, respectively, he's a proudly independent artist signed solely to TDE. A self-professed "conscious rapper"—more likely to muse about Huey Newton or theology than a new watch—his rap style might be extinct on the charts and endangered at large. Like the other end of the spectrum of blog-rap-era artists, he's a gifted writer, not a chart-topping hitmaker. Their fans will readily point out that Ab-Soul and his contemporaries have made classics…but look distraught when it's pointed out that these classics are relics of Obama's first term. Nowadays, he's a word-of-mouth wordsmith navigating a world of algorithmic playlists—unlikely to top RapCaviar, but his sharp pen can hold down smaller playlists like Spilled Ink. He's also a drunk poet, a righteous bastard, blind but full of visions. (Read more at GQ)
Chuck Schumer Scrambles To Save the Marijuana Banking Bill He Blocked Last Year
According to the latest Gallup poll, 68 percent of Americans, including 51 percent of Republicans and nearly half of self-described conservatives, think marijuana should be legal. McConnell nevertheless portrays supporters of the SAFE Banking Act as a bunch of crazy progressives. That may be what you would expect from a conservative octogenarian with a long history of supporting draconian drug policies and opposing marijuana legalization. Schumer, by contrast, has publicly supported legalization since 2018, and in July he introduced a bill that would have removed marijuana from the list of federally prohibited drugs. Yet he played a key role in excising the SAFE Banking Act from last year's NDAA, much to the dismay of fellow Democrats in the House."People are still getting killed and businesses are still getting robbed because of a lack of action from the Senate," Perlmutter said in a December 2021 press release. (Read more at Reason)
No, Gunna Will Not Be Testifying Against YSL
Kitchens was released from Fulton County jail Wednesday on an Alford plea agreement and was sentenced to five years, with four suspended and the initial year commuted to time served. "It's understood that the state is not going to call him as a witness," the source, who wished to remain anonymous due to the ongoing nature of the YSL case, explains. "That's why the plea agreement is written exactly the way it is because the whole idea was: the state wasn't going to call him, and they didn't want the defense to call him either. If you look at what was said in court, that stops the defense from calling him, but also indicates that he's never going to testify for the state." The source contends that the aim of the plea is "to neutralize him and keep him out of the game." (Read more at Rolling Stone)
It's Not Just About Pot. Our Entire Drug Policy Needs an Overhaul.
There's no science to this system. The Controlled Substances Act was an attempt to justify existing legislation. Many laws prohibiting specific drugs had passed by the 1960s, often propelled by bias and propaganda and without consideration of relative risk. For example, racist ideas about Black men who used cocaine and Chinese men who used opium had helped push the 1914 Harrison Narcotics Act, which prohibited nonmedical use. The 1937 law that banned marijuana was fueled by racism against Mexicans and racist fears about Black jazzmen spreading both addiction and seductive music. (Read more at the New York Times)
EZ Elpee On How Capone-N-Noreaga's "Bloody Money" Sent A Chill Through Hip-Hop
With a bewitching piano line, which creeps forward at a pace that ices out the air, and drums that hit like paranoia-induced heart palpitations, The War Report's opening track "Bloody Money" is Goodfellas if it was set in Queensbridge. "Bloody Money" set the murderous tone for everything that followed, as sole MC Noreaga cinematically juxtaposes the struggle of LeFrak City to the warzones in the Middle East, highlighting the sheer hypocrisy of America trying to appear like it is more civilized than its political enemies. The genius of "Bloody Money" can also be traced back to the way Elpee bends such an iconic pop culture staple out of shape. The nostalgic "Philadelphia Morning" by Bill Conti is the soul stirring piano melody you can hear during the original Rocky movie, played during a scene where the determined boxer wakes up to eat egg yolks and hit the bag at an unreasonable hour. It's tinged with sadness but, ultimately, a warm and tender piece of music. (Read more at Okayplayer)
---

---

Three new tracks for you to snack on...
Big $wift, "I Don't Like Yall"
McKinley Dixon, "Sun, I Rise (feat. Angélica Garcia)"
Mic Bless & Level 13, "Diamonds (feat. MC Wicks)"
---