Irregular Vegetables, Vol. 60: Brogan Bentley
CABBAGES' weekly hip-hop journalism round-up + a Q&A with Brogan Bentley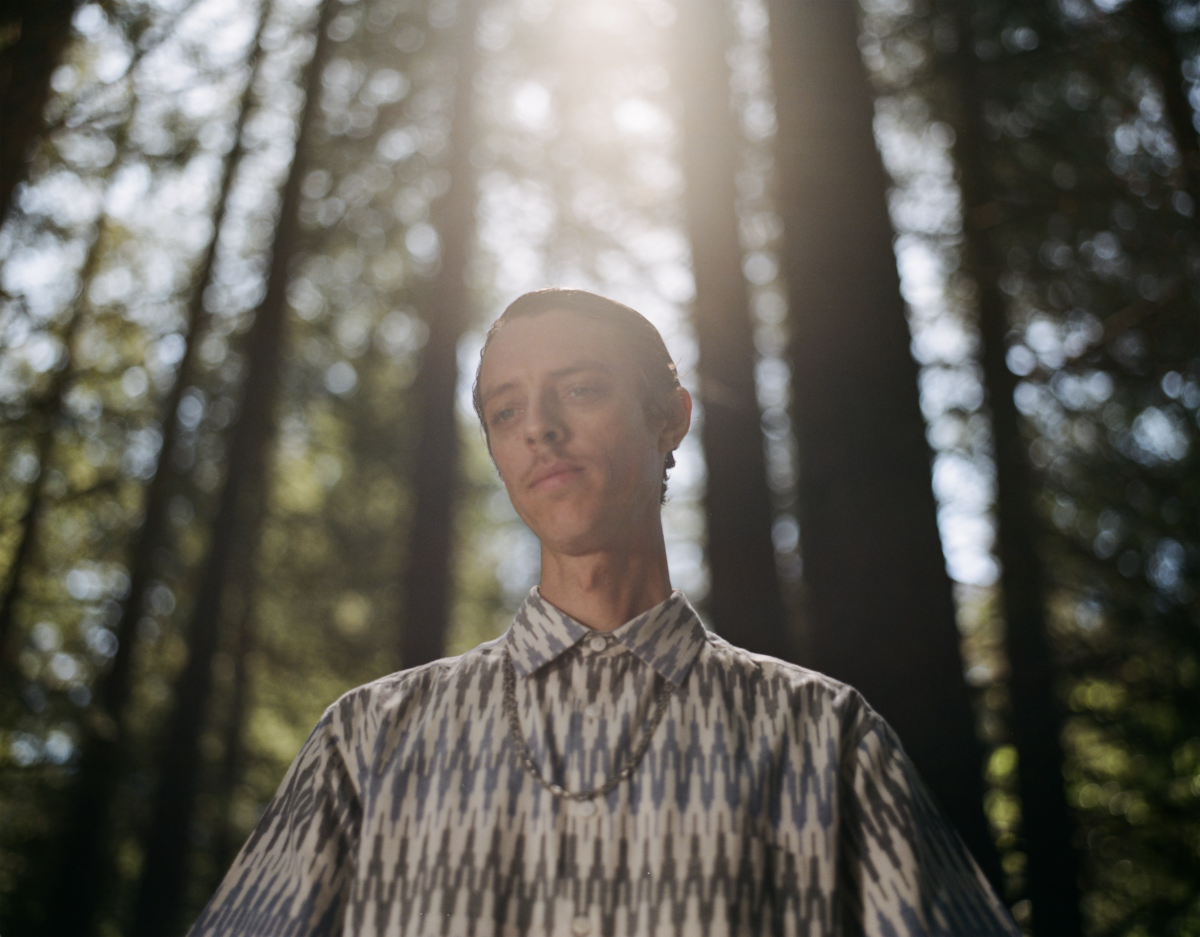 This newsletter marks the latest installment of Irregular Vegetables, a (semi-) weekly series of CABBAGES emails where I share links to recent writings from other hip-hop/rap music journos and critics, squeezing in my own work as I see fit. These midweek editions hit inboxes on Thursdays. Enjoy this week's reads and keep scrolling for an interview with producer Brogan Bentley.
---

Tyga Doesn't Have A Formula, He Just Found His Recipe
2013's 'Hotel California' went gold and featured a lineup of heavy hitters, including Future, Rick Ross, The Game and Jadakiss, among the usual suspects. But that project and his next, 2015's 'The Gold Album,' produced by Kanye West and at a remove from Young Money, failed to keep Tyga in the musical zeitgeist, which he had seamless fit in. He then began feuding with Drake and his dating life was in headlines more than his music. From my view, as Drake and Nicki Minaj took off into superstardom, the burden to be next up in the Young Money camp fell too heavily on Tyga. A formula emerged as the system around him rallied to attain the success Aubrey and Onika managed. That Tyga didn't, unfairly contextualized his achievements and likely stalled the rollout of other YM acts behind him. (Read more at Backseat Freestyle)
Modern sample-reliant musicians could take a cue from 9th Wonder. One of the most prominent and revered samplers of a generation, the Little Brother producer approaches music dissection and attribution with academic precision, embracing the open-source era of sampling. That is, so long as the source gets their due. It should be noted, even Premier has changed his tune on adequately citing the origins of the music he repurposes. "We gotta respect the fact that these people created, and put their blood, sweat, and tears, into this music that we're taking and creating our own version [of,]" the Gang Star producer told Rob Markman in a 2017 interview. "We didn't understand the laws and all that back then," Preemo confessed, noting the sense of obligation to prior vanguards he's developed over the years. (Read more at Okayplayer)
Reggaeton's True Origins Have Long Been Overlooked. An Important New Podcast Sets The Record Straight
"For Black kids," Ivy Queen says, "dancehall and reggae became a kind of defiance, a way of saying, like, "we're going to be as Black as we want." That defiance becomes a recurring theme as "Loud" recounts reggaeton's early years. The podcast sets its second episode in New York, where reggae en Español legend El General found an international following through the city's flourishing dancehall scene, and where Puerto Rican rapper Vico C began his emcee career exclusively in Spanish. The episode also examines the converging influences both American and Latin hip-hop had on Puerto Rico. (Read more at Washington Post)
How Clams Casino Made Internet History With 'I'm God'
'I'm God' was one of the most far-reaching hits of hip-hop's blog days, a track that everyone with an internet connection and an appetite for new sounds jumped on. It first surfaced in 2009 as a vehicle for rap oddball Lil B, before an instrumental version was set free onto the internet two years later. Never officially released, it quickly became a cult favourite: disseminated on file-sharing services and uploaded to YouTube by fans, where it went viral. One such upload has 25 million views; in total the track's unofficial streams number 75 million. (Read more at Red Bull)
Rising Reggaeton Star Jhay Cortez: 'Follow The Rules And You'll Just Sound Like Everyone Else'
Raised between his native Puerto Rico and Camden, N.J., Cortez, now 28, made a name for himself as a songwriter-composer for first-wave reggaeton MCs like Tito El Bambino and Yandel. Following his 2019 debut 'Famouz,' Cortez rose up the genre's ranks when J Balvin and Bad Bunny hopped on the 2019 remix of his triple-platinum single, "No Me Conoce." Cortez then resurfaced in 2020 with Bad Bunny in their international superhit "Dákiti," which swapped the traditional reggaeton song structure for synth-pop hooks and a brisk dembow beat. The song was a gamble, but it topped the Billboard Global 200 — and made for their splashy first performance at the Grammys in March. (Read more at Los Angeles Times)
One Hour On Drake's 'Nothing Was The Same'
Drake is making diary music and it reads as that. Throughout his career, his best attribute is his ability to write something in a way that would lead you to put it on your Instagram caption. Even if you aren't a person who has his OVO jacket fitted kind of snug, he still has bars that function as the awful text you send to your ex-girlfriend. (I can attest to this). Drake is a pest as an artist. He mastered the mid-career Jay-Z-like ability to let you in on his life and times while being clean from controversy. Overkill is his motto: There is nothing in his life that is off the table even if it is embarrassing. (Read more at Jason Buford's Patreon)
---

---

Three questions. Three answers. That's a wrap.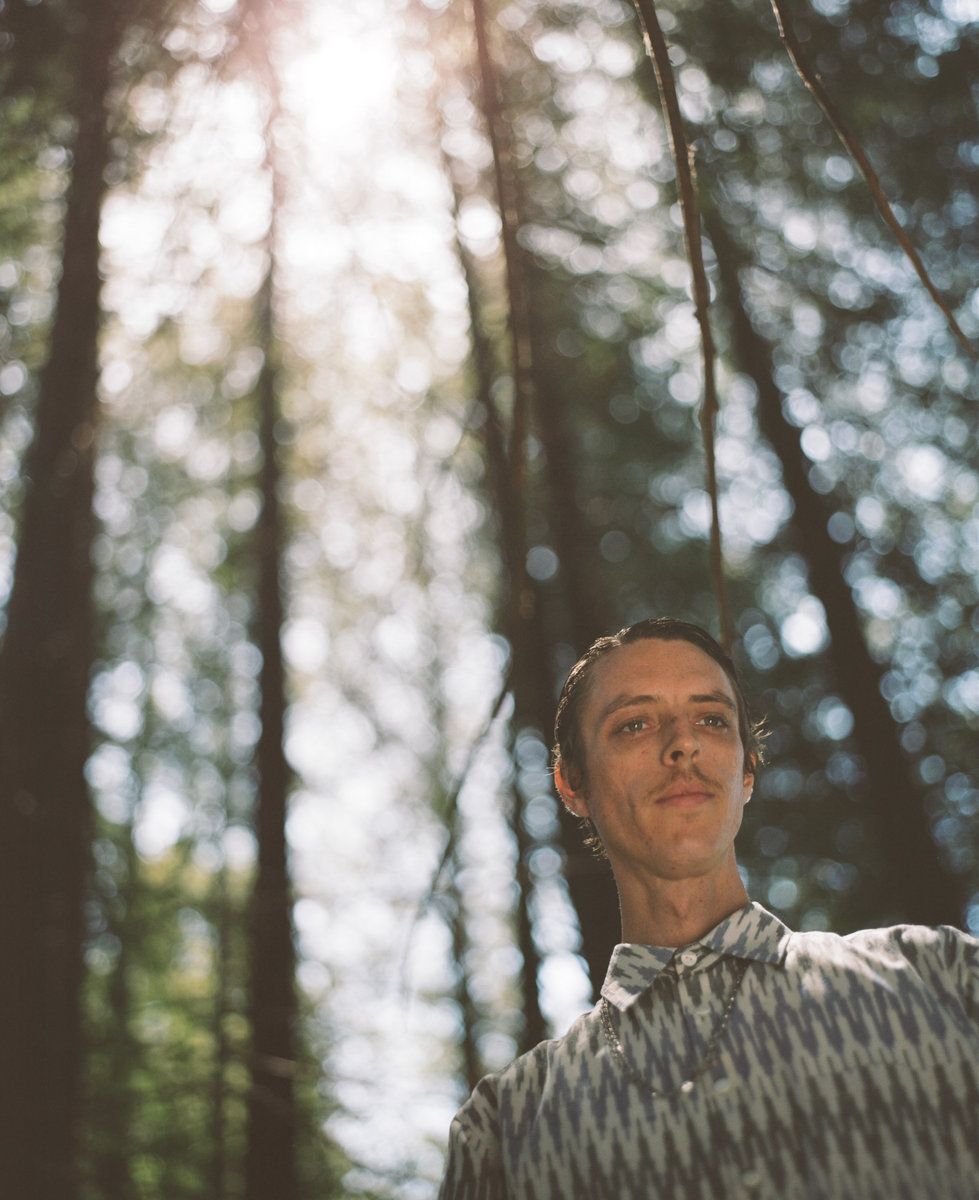 A lifelong hip-hop head, Oakland, CA-based producer Brogan Bentley regularly draws upon the genre–along with electronic club music sounds of drum n' bass, footwork, and garage–in crafting his signature style. His latest project is called Diapason Rex, a sonically diverse full-length for the always eclectic Leaving Records label.
How, specifically, has hip-hop impacted and influenced you as an artist and producer?
The hip-hop continuum has been a lifelong influence since as early as I can remember, and has continued to inform me to this day as it's evolved in tandem with my upbringing and adulthood. Growing up in Los Angeles, West Coast G-Funk was a cultural omnipresence. Lowriders blasting gangster rap definitely left an impression, as did the use of underground music in skate videos, specifically Shorty's Fulfill the Dream. Timbaland, Missy, and Aaliyah flipped the sonic visionary script and changed pop music, period. The Fugees' crossover into the mainstream with The Score were definitely turning points in my awareness of hip-hop but it was their "Nappy Heads (Remix)" video on BET that got me digging deeper in their album Blunted On Reality and consequently into golden era NY. Tribe's Midnight Marauders remains one of my favorite albums of all time, regardless of genre.
All the southern stuff really caught my ear; Cash Money, No Limit, Three 6 Mafia, DJ Screw. My dad is from Texas and was heavily involved in both the Texas and New Orleans RnB music world, so I spent a lot of time down there growing up. Absorbing that culture first hand was impactful. The candy paint in the south is no joke. Nor is the vibe. The Atlanta sound of the early 2000s was really expansive in retrospect. Lots of big Korg Triton rave preset sounds being used in club rap. It was definitely different from what was happening anywhere else, not to mention T-Pain's use of autotune. When I got to the Bay Area in '07, soon came the cloud rap movement. The Three Years Ahead mixtape is next level, still. Lil B, Main Attrakionz, and Clams Casino are all incredibly influential. Seeing Clams in a tiny club in SF before he got his shine and years later opening for him at a sold out show was a high point for me.
But there was a moment in modern music when everything changed: "Danny Glover" by Young Thug. That song is psychedelic electronic music. No precedent, no boundaries, no formula, just pure experimentation. TM88 and Southside are producer gods and Thug is an ascended master of rap. Barter 6 still blows my mind in some moments. The combination of 808 interplay, chordal simplicity, and cadence of Thug's delivery on "Dream" are completely unique. Then there's "OD." The tempo, the choirs, the strain in his voice–that song has made me weep. Paradigm shifting music.
A key quality of your new album Diapason Rex is how it plays with genres, applying an overarching aesthetic across various rhythmic styles. What drew you creatively to this approach rather than focusing on one particular genre?
I imagine it's a result of my wide array of influences. There's so many different energies and aesthetics that either arrive or are born in California. Whether it's uniquely our own, came from across the Atlantic and then further west, the Far East or Latin America, I've absorbed and explored it all. My parents are also extremely eclectic and exposed me to a lot; My Life In The Bush of Ghosts by David Byrne and Brian Eno, Grateful Dead's Anthem of The Sun and Exodus by Bob Marley all hit me heavy as a youngster. There are some obvious influences that stand out on the album like IDM, Jungle, House, Rap, Ambient, Experimental. But the less obvious include psychedelic, cumbia rebajada, Indian classical, and Irish folk music.
I don't think it could've been possible to limit the focus of the album to one style. I don't approach creation with any rules. The spirit of the music unveils itself to me. I just help it along. It becomes very clear what each individual song is asking for. It's information that's channeled from the ether, born from the heart center and envisioned in the mind's eye. Some of these songs I spend years on. What I'm inspired by and what I'm absorbing shifts over time. My life experiences are constantly transforming. The music follows suit. I almost envy artists who can execute one particular style really well with cohesion. I've always wanted to challenge myself, in that regard. Nevertheless, there is an overarching aesthetic to this album. It's hard for me to put my finger on what that is. I'm curious to hear others take on it. It's more of a feeling, an energy, a spirit.
One of the album's singles, "The Work" features Oakland rapper Stunny over the beat. How did the two of you connect to make this track happen?
I had been hearing some wild chopped and screwed vocals over this beat for a long time in my head. I asked a couple of cats to get on the track, but these things can't be forced. I met Stunny many years ago through the Oakland underground scene. It's obvious when someone approaches art from their heart. He was pushing really hard with his vision. You can tell he's in it for the love. No clout bullshit, no ego, but because he has to do this to live out his purpose. I watched him lose his best friend and collaborator, Yung Rob of Glacier Boys, to a drug overdose. I was at the show they played the night he died in Spesh BKF/US's SOMA garage in San Francisco, who also passed away not long after this particular show. There's been a lot of tragedy in our community. This music is our medicine. Nothing will stop us from creating when it's the only thing keeping us from falling victim to our traumas. Every psychologist or mental health professional I've ever talked to has told me I have PTSD. We've all got our shit, our shadows.
I related to Stunny and just knew he could give the track what it needed. We got together in my apartment, I looped a section of the beat, left him alone in the room and just let him spit. I went super hard on the edit, pulling from all my influences of vocal effect processing from DJ Screw to Squarepusher. I could just hear it before it was actually made. When the rap beat drops and launches into the footwork-ish breakdown, that's my straight up homage to Timbaland's production magic; cutting the lows on the vocals and using the voice as its own sonic element. My vocals on that section remind me of a mandala, weaving, repeating and pulsing in and out. There's some ancient incantation I hear in it. The song really defies categorization for me. Starts out like something Harry Fraud on LSD might cook but ends with a Cakedog-meets-Brian Wilson juke/choral flip. Truly all-genre, to champion Matthewdavid's Leaving Records ethos. But that's never been the intention. The music writes itself. It's sonic alchemy. I just stir the pot.
Purchase Diapason Rex here or listen at your preferred streaming platform.
---

---