Decoded: BFB Da Packman
+ the latest from Cartel Madras, Tanya Morgan, and Blu x Mickey Factz x Nottz. This is CABBAGES #076.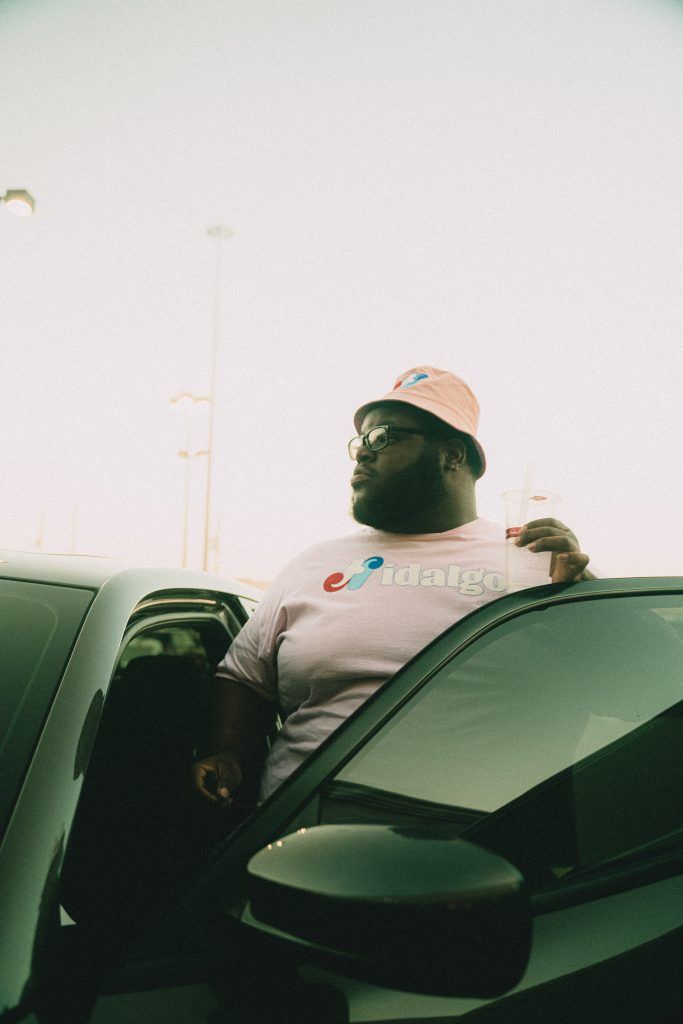 I've been thinking a lot about BFB Da Packman this week–specifically, about this recent Okayplayer interview. The Houston-by-way-of-Flint rapper is a rising star in hip-hop, having broken out in a big way with last year's "Free Joe Exotic" (featuring Michigan's own Sada Baby) and now making the most of his latest project Fat N***** Need Love Too. I consider myself a fan, and have covered him a handful of times in this newsletter, highlighting the humor I find inherent in his well-executed bars.
But an exchange between Packman and OKP's Torry Threadcraft gave me pause. When the topic of comedy in his raps arose, the artist seemed to take offense, prompting him to retort, "What's the funniest bar you ever heard me say?" Soon, the interviewer found himself unexpectedly on the defensive, trying to justify his arguably reasonable perception of a rapper whose music videos and concerts can include eating donuts off women's behinds. Packman ultimately summed up his grievance with the general line of questioning as follows:
"Bro, listen, that's why I say I don't make funny bars. I don't make comedian music kind of rap. That's why whenever somebody say that or I got humorous bars I be like, 'bro sing them,' and I be like, 'bro that was funny?' They be like, 'it's true but it's funny because you said it in a rap.' And I'm like 'OK.' I try to understand because, bro, do you know how many time that shit happen, bro?"
As I mulled his response over and over in my mind, I realized that I'd actually seen this happen before, barely a month earlier, when Dylan Green spoke with him for DJBooth / Audiomack World. As Packman reflected on what intends to do with his next project, he cited how some of his favorite West Coast artists used skits to great effect on theirs, and how that didn't take away from the validity or realness of those albums:
"Even 'Fat N***** Need Love Too' is me trying to tell a story. All them skits on there? That's shit I actually went through... Any n**** who knows rap music will tell you I can rap. I can cut it all out when I need to. And it really don't be funny. It's all factuals. Name a funny bar. Name one. It don't matter what pops into your head. Name me one right now."
Sure enough, it happened to Passion Of The Weiss' Donald Morrison too, as explained in the preamble to his own Packman convo from July:
In fact, BFB Da Packman doesn't find his music funny at all. In our interview he probes me to think of lines of his that I think are funny, and when I do, he rejects them as only true statements, as if the two can't be mutually exclusive. I get the sense that for him, focusing on the humorous nature of his lyrics pigeonholes his music into being one thing.
In short order, a pattern emerges. Still, Ashwin Rodrigues at Vice seems to have been spared this reaction during their recent chat, though it's possible that it could have been excluded from the finished article. The introduction to that piece actually touches upon the issue, with the writer noting in the fourth paragraph, "like any good comedy, there's truth underneath the jokes."
Packman's active bristling against being characterized by those lines that make his listeners (including music journalists) laugh shouldn't be ignored. The reasoning is clear if you pay attention to his words–he wants to be taken seriously. He counts The Notorious B.I.G. among his influences, and even admits that he considers whether Biggie would rap a particular line before using it himself. Beyond that high-minded litmus test, hip-hop's historic heavyweights mean a great deal to him as an artist, specifically citing Rick Ross positively in that DJBooth chat for, among other things, regularly appearing shirtless. One can imagine how it felt for an overweight teenager to see some of himself in a rap superstar, and to emulate that behavior as an overweight adult.
In the conversation with Morrison, Packman addressed concerns about his own health and struggles with weight loss. Of all the interviews mentioned above, it's the one that reveals the most about the man behind the music, and of the bars themselves. With the benefit of that information, the self-deprecating verses that appear throughout Fat N***** Need Love Too and its predecessors are gut punches more so than punchlines. No wonder he keeps confronting interviewers who call him funny.
So now, upon reflection, I regret my part in contributing to this narrative, and would like to take this opportunity to apologize. I'm sorry, man, and if I ever get the chance to speak with you myself, I'll know better and act right.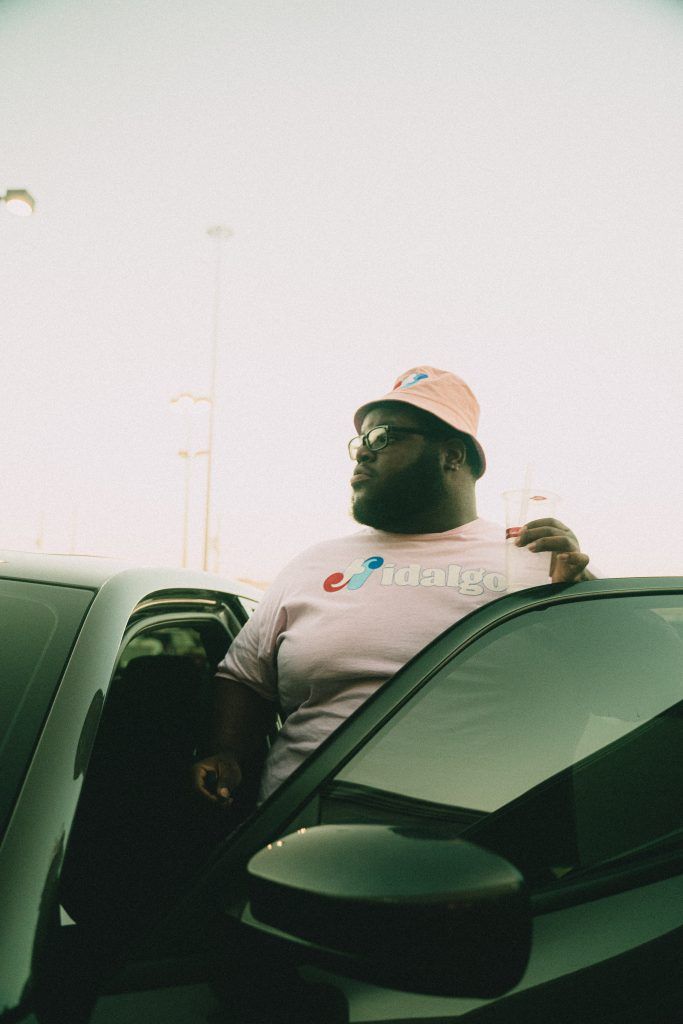 ---

Cartel Madras, The Serpent & The Tiger
Sistren Contra and Eboshi come correct with this final volume of their Project Goonda trilogy. Those who caught on to their vibes with the preceding Trapistan and Age Of The Goonda obviously expected nothing less from the dope Desi duo, yet The Serpent & The Tiger somehow supersedes those fine earlier installments. Confidence and cool exude through their rapid-fire raps on "Lavender Nitez" and the icy trap of "The Green Scare." The queer themes of "Eboshi's Nevada" and hip-house anthem "Dream Girl Concept" offer refreshing and even romantic counterpoints to the genre's oft-lazy sex tropes. Over ten tight tracks with superb club-adjacent production by the likes of Dom Dias and Tyris White, Cartel Madras provide a powerful case for themselves as one of the best in hip-hop today.
Blu, Mickey Factz, & Nottz, The Narrative
Back in 2009, when the XXL list still meant something, Blu and Mickey Factz were tapped for greatness. And for those who value bars and integrity, these coastal elite emcees unquestionably have accomplished that in their respective rap careers. Though firmly in adulthood and pushing 40, their collective energy on this EP-length rhymefest retains a youthful vigor with the benefit of grown folks knowledge. With Virginia vet Nottz on the beat, Blu comes out the gate on opener "Stay Down" with a succinctly spat origin story to which Factz responds with his own personal parable. They poignantly harness pandemic-era anti-racist momentum on "Roll Up" and link with their fellow former Freshman Asher Roth on the righteous "Reign."
Tanya Morgan, Don & Von
After four long years, our titular hip-hop heroes return triumphantly, rapping so hard while somehow making it all sound effortless. Their down-to-earth attitudes never once dampen the dextrous duo's powers, with "Boots And Practice" and No Tricks" exhibiting microphone toughness sans the toughguy shit. And the best part is that, after all this time, Tanya Morgan know how damn great they are, feeling cocksure heading into "Tanya In The Sky With Diamonds" and stone cold stunning on "So Good" with fellow comeback kids Kooley High. The guest selection shows off their exquisite and eclectic tastes too, with standout Oaklander-turned-Brooklynite Nappy Nina subtly stealing the show on "A-Team."
---

This was a huge week for Aaliyah fans. For the first time ever, the R&B icon's 1996 album One In A Million appeared on streaming platforms in an authorized capacity, with the promise that her eponymous 2001 full-length for Blackground Records would join it soon enough. A long-awaited biography written by veteran hip-hop journo Kathy Iandoli published as well, offering insight into the departed artist's life. As we approach the 20th anniversary of her tragic passing in a few days time, take a few minutes to check out this throwback Aaliyah feature alongside Missy Elliott off Timbaland and Magoo's 1997 debut Welcome to Our World.