Irregular Vegetables, Vol. 72: Chung
a Q&A with Chung, 3 new songs you oughta know, and CABBAGES' weekly 420-friendly hip-hop links roundup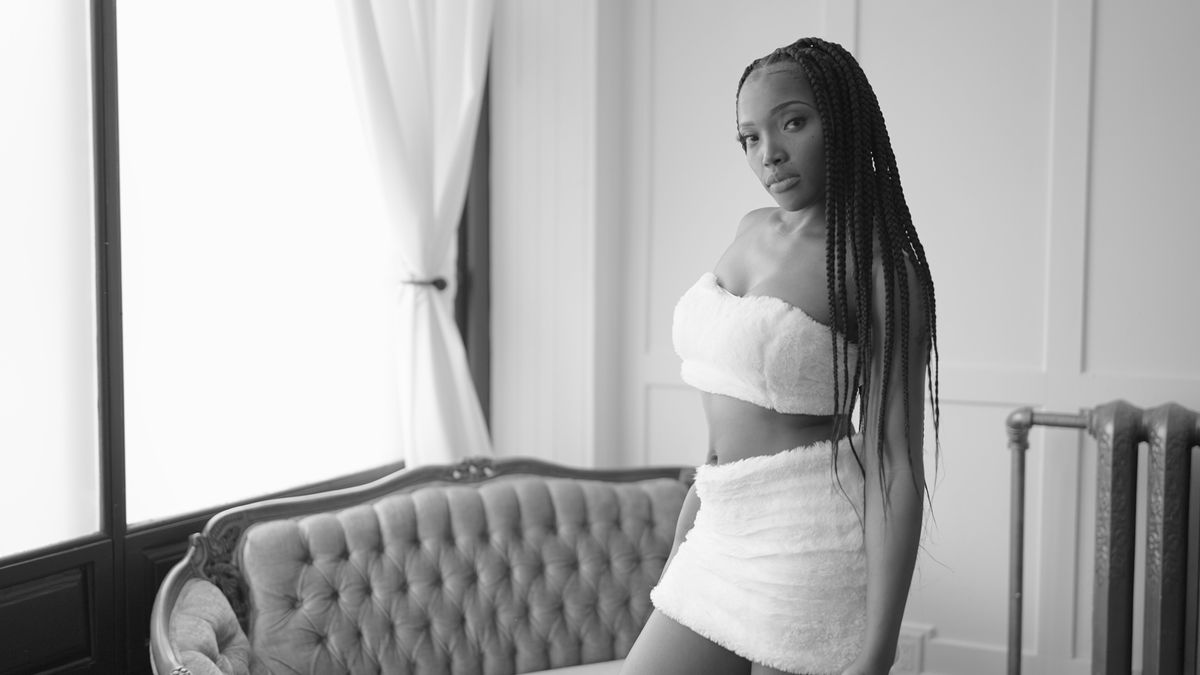 This newsletter marks the latest installment of Irregular Vegetables, a (semi-) weekly series of CABBAGES emails where I share links to recent writings from other hip-hop/rap/cannabis journos and critics, squeezing in my own work as I see fit. These 420-friendly editions hit inboxes on Thursdays.
Enjoy this week's reads and keep scrolling for an interview with Montreal rapper Chung, who recently dropped an EP called Chung Shui. Then stick around at the end for another edition of Crudites, a feature where I recommend three recent singles/videos from hip-hop artists you may not be familiar with yet.
---

Cordae Is Still Finding His Balance
As one of the most exciting rappers out today, Cordae is often name-dropped in conversations alongside legends like Nas and J. Cole, whom some believe he has the potential to succeed in years to come. Now three Grammy nominations and two albums into his career — From A Birds Eye View, his second offering, was released last month — Cordae is still ravenous for more accolades and further respect as a lyricist. "I still work on my pen every day," he says. To him, until he's performing at stadiums — he places that roughly seven years away — he has work to do. (Read more at GQ)
Crashing Pot Stocks Are Flush With Cash
U.S. pot stocks are cheaper than ever. Their enterprise values—market value plus debt—are now on average equivalent to 2.1 times projected sales and 7.2 times earnings before interest, taxes, depreciation and amortization, according to Viridian analyst Jon Decourcey. In late 2019, the equivalent multiples were four times sales and 12 times Ebitda. Low valuations for companies with high growth potential reflect the murkiness around if and when U.S. cannabis laws will change. (Read more at the Wall Street Journal)
With Her Heady Flow And Fierce Loyalty, Maassai Is Repping Brooklyn For Life
Maassai thinks a lot about place, about New York and who lives here. She loves a concept, a big idea, and when she needs one, she takes a walk and looks around. Her pair of EPs from 2019 and 2020, 'C0N​$​TRUCT​!​0N​.​.​.' and 'C0N$TRUCT!0N 002: The Caution Tape,' flipped central Brooklyn's quaint storefronts and half-finished condo buildings into a project about "gentrification and owning our space as Black people, who are the original construction workers of humanity," she explains. "The main thing for anyone who wants to listen to my art, or get to know my intent, is the concept of the hood avant-garde. Who we are as people coming from these neighborhoods is more than what the media is covering. There's lots of space for us to be full and complex beings." (Read more at Pitchfork)
How Cannabis Brand Kiva Turned A Supply Chain Snafu Into Artful Marketing
Few people might have suspected at the time that the historic consumer-goods gridlock would inspire an artful piece of marketing. But on products hitting retail shelves now, hot-selling cannabis brand Kiva has plastered a colorful image of idling container ships off the Southern California coast to explain to consumers exactly why their holiday gummies didn't arrive for Christmas. Some 20,000 tins of the seasonal fan favorite, renamed Camino Post-Holiday Punch: Supply Chain Chaos, have a new skin on top, created to save the packaging materials from being wasted. It features a serene, travelogue-style image—an idealized version of the real-life bottleneck at sea. (Read more at Adweek)
How A Cold DM Led To Realtor.com's Latest Campaign
The celebrity Farhang teased in his note to Quirk? Big Boi, best known as a member of the hip-hop duo Outkast alongside André 3000. Majority developed a relationship with the rapper while working on an ad for children's clothing brand OshKosh B'gosh last year. The idea for an ad celebrating someone's first "Big Boi" house sprung up organically in conversation with him, Farhang said, but they didn't originally have a client in mind—or a song. In fact, Farhang said the ad was well underway by the time the team realized Outkast's "The Way You Move" was all but written for this particular spot. The campaign's primary goal (other than promoting Realtor.com, of course) was to depict and celebrate first-time Black homeowners. (Read more at Marketing Brew)
Cannabis Social Equity Programs Leave Many California Entrepreneurs Demoralized, Depleted
Five years after California voters legalized recreational cannabis for adults, many cities and counties have yet to adopt programs to boost the chances of success for hopeful Black and Latino cannabis entrepreneurs. In places that have, those programs have been plagued by a lack of funding, shifting requirements and severe delays in processing applications, often creating additional hardships and roadblocks instead of removing them. A Times review of state data found that equity applicants represented only a small fraction — less than 8% — of all people granted cannabis licenses through the end of 2020 in several of the state's largest jurisdictions. (Read more at the Los Angeles Times)
---

---

Three questions. Three answers. That's a wrap.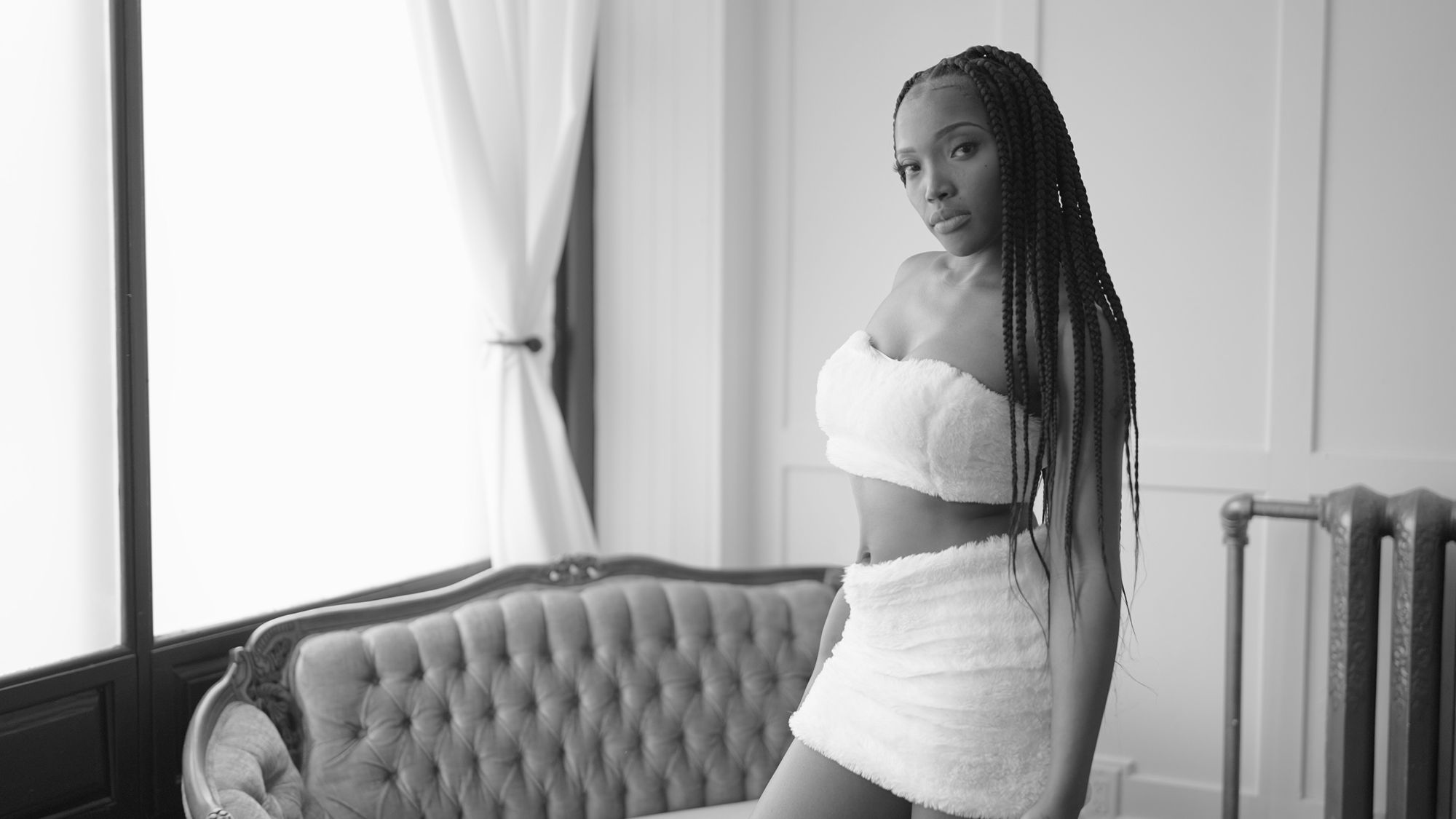 With easygoing flows and impactful lyrics, Montreal rapper Chung is undeniably one to watch this year. Released in the Fall of 2021, the Chung Shui EP paired her with local producer Cotola, who also directed the project's music videos.
How has the city of Montreal shaped you as an artist and lyricist?
My city hasn't influenced me when it comes to my style as an artist, hence why I stand out. I grew up on East Coast/New York music, dancehall, and disco/soul. I'm just glad I could bring a certain flavour to the scene. It's only the beginning of much more to come.
What were you trying to convey to listeners about yourself with the Chung Shui EP?
That I could go toe to toe with the best of them pertaining to lyricism and conduct good songs. We included Asiatic, Jamaican, soulful elements in this to describe me/my name. Besides "High Waves" and "Back And I'm Bad," it's all a laidback feel, which describes me as well. I believe I proved a point, for a first project (that was rushed). I'm proud of it. I plan to come harder on the next one, probably tap more into my femininity.
What do you like most about working with Cotola?
What I like the most about working with Cotola is his professionalism, the pride he takes as a music producer, plus quality in visuals. I could be very spiritual as is he, so energy is important while creating. I'm a perfectionist and my hardest critic, and he gained an understanding of that. We became like family over time. A good dude right there.
Listen to Chung Shui wherever music is streamed or sold.
---

Three new tracks for you to snack on...
Elijah Bank$y, "Bird On Money"
Merkeba, "Da Drought"
Uncommon Nasa, "Oculus"
---