Irregular Vegetables: Nym Lo [Super Deluxe]
The rising Harlem rapper speaks + new reviews of Milc & goldenbeets, Millyz, and Muggs/Madlib/Meyhem. #114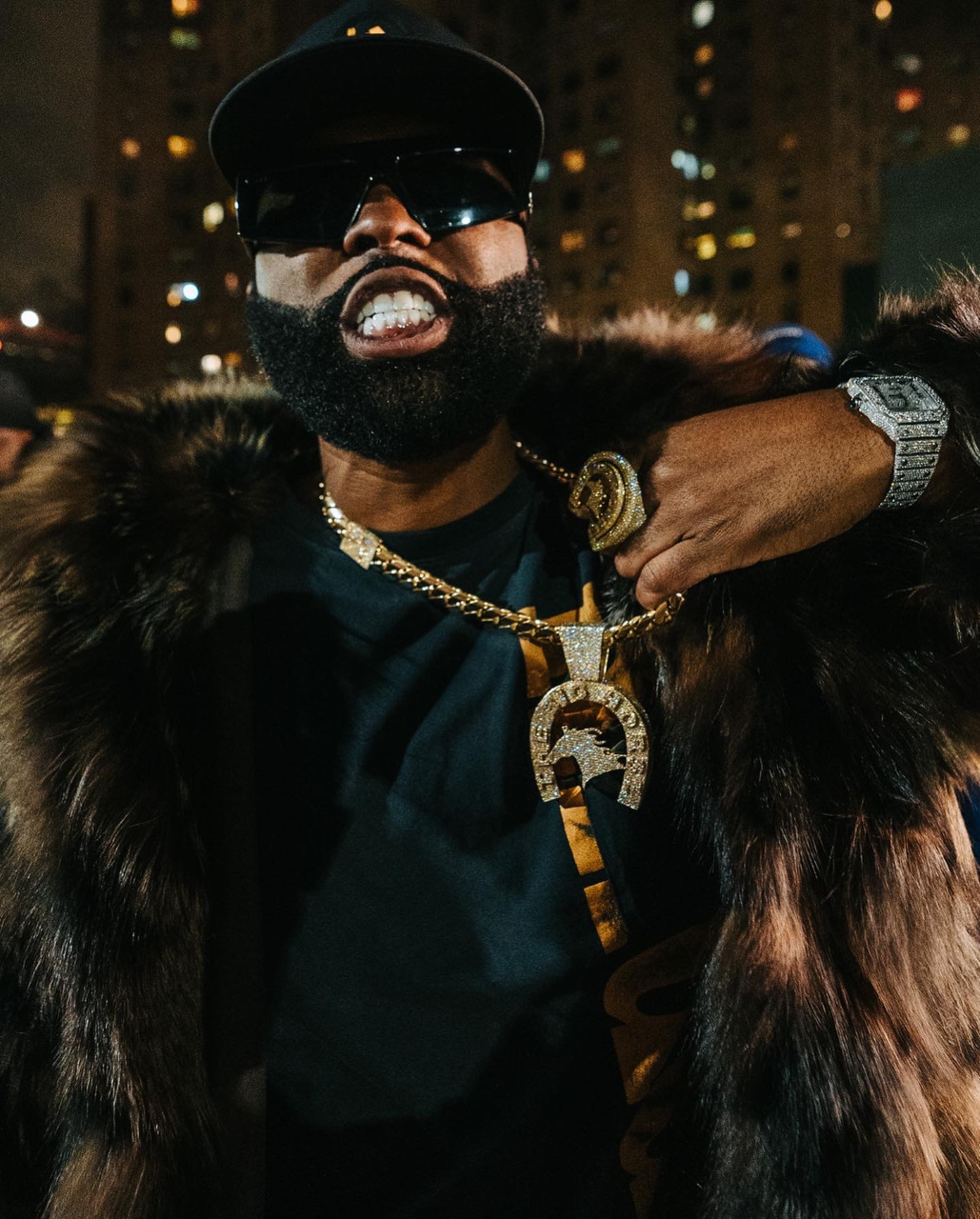 This newsletter marks the latest installment of Irregular Vegetables, a (semi-) weekly series of CABBAGES emails where I share links to recent writings from other hip-hop/rap/cannabis journos and critics, squeezing in my own work as I see fit. These 420-friendly editions usually hit inboxes on Thursdays, but this time it's on a Friday.
Seeing as we didn't have a Sunday/Monday edition, I've decided to augment today's newsletter with some more stuff to make it a Super Deluxe issue. Enjoy a bonus Treacherous Trio selection of new album reviews and a Lettuce Wraps Q&A with Harlem rapper Nym Lo, along with this week's reads plus some Crudites, where I recommend three recent singles/videos from hip-hop artists you may not be familiar with yet.
---

Milc & goldenbeets, Horseradish
Portland rapper Milc has kept it local in 2023 thus far. He and Televangel dropped the expanded edition of their late 2022 collab Neutral Milc Motel back in February, and he returns with another homegrown producer, goldenbeets, for the sitcom-length Horseradish. Right from the shimmering start of opener "Oysters," the table is set for the bars n' bap that follow, with the emcee's vulnerability peeking out of even his most confident verses and clever punchlines. The two bivalve enthusiasts go exceptionally well together, the subtly off-kilter beats supplying a sort of charming cover for the irreverent lyricism of "Amber Rose Ecto Cooler" and "Skinemax." The guests certainly don't hurt, with Mutant Academy's Big Kahuna OG spitting proverbial fire on "M. Bison" and Rich Jones lending his pipes to the ultimate prank show closer "MTV."
DJ Muggs, Madlib & Meyhem Lauren, Champagne For Breakfast
The grand union of beat dynamos Muggs and Madlib makes this an event by default. The addition of Meyhem Lauren ups the stakes considerably. Yet those expecting Champagne For Breakfast to mirror Madvilliany or even Meyhem x Muggs prior collab, 2017's Gems From The Equinox, may be in a surprise. The sublime subtlety of the duo's nimble production centers the loquacious Queens rapper, to the point where there's an almost primordial percussive quake behind "Fresh Out The Water" and "Dom VS Cris." Constrasting with the echoey austerity of "African Pompano," the dramatic beat flip on "Sunday Driving" feels revelatory, with Lauren responding in kind with fan-friendly food references and sartorial flexes. Hologram seizes the spotlight on woozy interlude "Holographic Rhetoric," while Action Bronson drops in casually on "Szechuan Capital" to lend his longtime cohort some of his most evocative bars of late.
Millyz, Blanco 6
A highly skilled Jadakiss mentee, Millyz returns to his numbered annual series with an 18-track effort that flirts with commercial tones while reinforcing his proven lyrical toughness. Though not exclusively a pain rapper, the Massachusetts native can't help but unload emotionally over the course of Blanco 6. Indeed, several of the album's highlights shine by the way he conveys the hardships and tragedies he's experienced and survived, including the stark "Tonight." Elsewhere, he takes a path similar to decidedly poppier hip-hop artists, linking with Jamaican producer Rvssian for the drill-lite "YOYO" and the comparatively tougher though no less accessible "DURO." That's the beautiful freedom afforded by the mixtape-as-album format, where a song with as unflinching as "Risk Takers" can exist in the same space as a more sentimental track like "Stupid Love."
---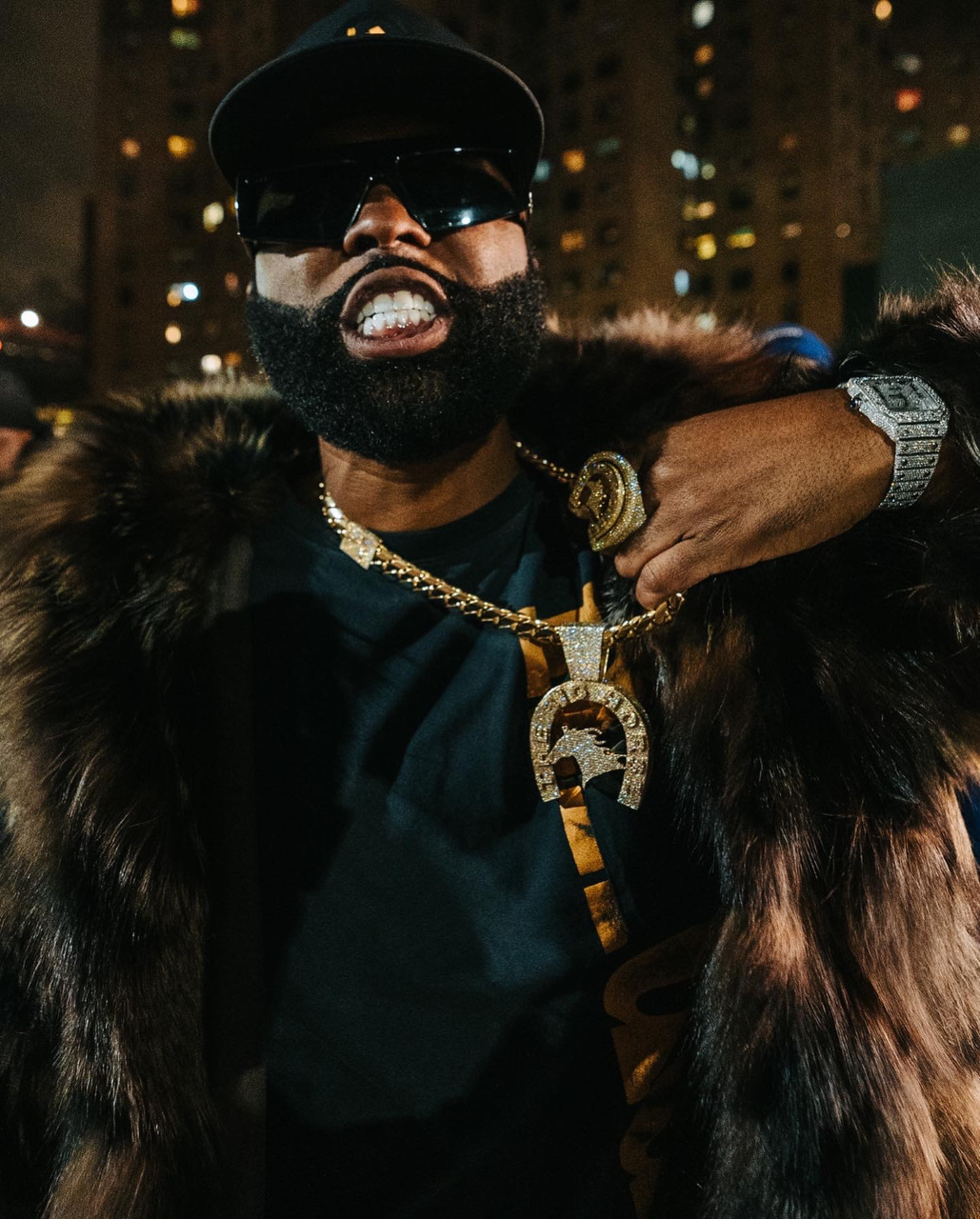 Three questions. Three answers. That's a wrap.
Nym Lo should be familiar to fans of Smoke DZA or 183rd. Since 2018's successful independent release of The Big Horse, the rising Harlem rapper has continued to step up his game as a lyricist with streetwise authenticity and arguably innate talent. Check out his new Statik Selektah-produced album From The Horse's Mouth–which features verses from Dave East, Curren$y, Rome Streetz, and more–and read a Q&A with him below.
When did you first start rapping, and at what point did it feel like it was something you actually wanted to do seriously?

I started when I was a kid, battle rapping and all that with my friends in the neighborhood. 2019 was when I really said, this is what I want to do for a living and I'm going to shed anything that doesn't align with that vision. So that's when I really got real serious about it. Sometimes, you could get so caught up in a lifestyle and like, ain't no longevity in any of these things that I may have been chasing prior. I look at the music, I look at my talent–I feel it's God-given. I'll be doing myself as well as the public a disservice by not at least giving this a chance to have my hundred percent and see where it could go.
183rd, he was definitely a big supporter, and my family, my wife. Anybody that is close to me, they've watched me do the Double Dutch thing over the years. At some point, they even get tired of it. They really care about me and they want the best for me. And the other roles weren't as promising, you know what I mean?
How does Statik Selektah end up in this mix and building with you?
I actually was cool with Termanology and he invited me to the studio one day there. Come to find out Statik's studio is, I think, two doors down, so when I get there's rappers, producers, singers, like a hub for musicians there. Planet Asia was there, a few other people was there. And then I go in Statik's room; [Term] introduced me. It's my first time meeting him. He's playing beats and all the people are in the lounge. He's the only one in the actual studio, so I go in [and] I'm listening to him play beats, just kicking it regular. He puts this beat on and like, I don't know, this shit just got my juices going. So, real bold of me, I'm like, yo, I can I get on that? And he's like, go ahead. I already know I put myself in a position where I have to put up or shut up. So I go in the booth; I smash the shit. He plays it back and now people, they're hearing it and start making a crowd. Then that night, when I was leaving, Statik sent it to me. I know the prestige behind who he is and all that that was kind of crazy. After that, I kept going and we just figured out how we could make it work and we just started working.

I sincerely feel that there's no nobody in the game that's better than me at what I do. If you give me the right stage, then you know it's lit. But it's the respect of that hip-hop purist that I want to make sure that I get on my journey. With the game, there's rungs on this ladder and I don't wanna skip none of those. I know where I want to go, but I also know what I want to touch on my way there. And when it comes to the rungs I wanna touch, I want those hip-hop fans first, 'cause I'm a real hip hop fan.
What can you tell me about working with Curren$y on the single "A Kid From The Town?"

I wanted to make sure that I went to New Orleans to shoot the video, because I wanted to catch him in his element. I wanted to just kick it with him, as if we was on my block in Harlem, but on his block in New Orleans. We was at Jet Life headquarters and, when you get with somebody in their element, that's when they're most comfortable to divulge the real. So there's a snowball effect of authenticity that's happening when I'm standing in front of him [and] he's standing in front of me.
I'll tell you a funny story. I'm in the 7 Series, in the BMW, I pulled up right in front of Jet Life. I hopped out, I got the Gucci bucket, the shirt, and all that. He was wiping his Corvette down. He looked and he said, God damnit, this bitch look the same as he do in person that he do on Instagram! I swear to God, yo, that shit had me crying. He said, God did this, this what I'm talking about! I had a bottle of Dom Perignon for him as a gift, and I'm like, yo, what's up baby? He was like, man, you everything I thought you was going to be man. And I'm like, same, man.
He's a legend in the game. I just wanted to be able to get next to him and get under his tutelage, so he could tell me what the game is like, how he got to be where he at. Getting to talk to him, he's just dropping jewel after jewel like, yo, this is how you do it.
From The Horse's Mouth is available wherever music is streamed or sold.
---

Clear from the drug-induced haze that defined his public image for years, a sobered-up Lil Pump is looking me directly in the eyes, confessing the mistakes of his past. Before addressing each question I ask, he pauses to gather his thoughts, articulating himself with a level of thoughtfulness that, to be frank, I had no idea he was capable of. The Pump that sits before me is barely recognizable from the cartoonish figure the world has seen on the internet since 2017: a wild, chaotic mascot of the SoundCloud rap era who spoke in short, barely intelligible bursts. To make the whole interaction even more disorienting, a giant "drug addict" chain hangs from his neck as he tells me about his commitment to a healthier lifestyle. (Read more at Complex)
How Six Figga Digga Made 50 Cent's Most Emotive Song, "Many Men"
Years before it entered 50 Cent's orbit, Digga said the "Many Men" beat was given to Nas and The Diplomats. However, despite recording vocals, their efforts were left on the cutting room floor. Yet when 50 Cent came into the Untertainment offices ("he was doing his rounds" said Digga) looking for something new, the beat was finally sold. "50 had this aura about him. There was this intensity and ambition. He had this me against the world attitude. It was something he would hold onto [for the rest of his career]." In truth, on "Many Men (Wish Death)", 50 Cent created one of the most paranoid and dread-inducing songs to ever appear on a mainstream gangsta rap album. (Read more at Okayplayer)
Don't Even Try To Put TiaCorine Into A Box
Much of this insanity—the whooshing, sometimes-undignified rush of what could be rap stardom—is due to Tia's forceful breakout single "Freaky T," one of the best rap songs of last year. The flamethrowing homage to Memphis hip-hop underlines her audacious style: expressive, high-energy, hypnotic. Its trippy video, meanwhile, helps explain why she was so in-demand during Fashion Week—in pink leather, sparkly acrylics, and a beauty queen's blond wig, with her braces as blinding as the Kirby chain around her neck, TiaCorine knows how to stand out. The song's accompanying album, 'I Can't Wait,' is a mission statement that's both urgent and eclectic, flitting from style to style, with offbeat references to celebrities, Nintendo characters, and her beloved anime peppered in. (Read more at Pitchfork)
---

Three new tracks for you to snack on...
Izambard, "Leather Me"
kœnig, "Last Dance (feat. Nappy Nina)"
79.5, "B.D.F.Q."
---