Irregular Vegetables, Vol. 52: Triple Parked
CABBAGES' weekly hip-hop journalism round-up + a Q&A with Triple Parked (Kool Keith)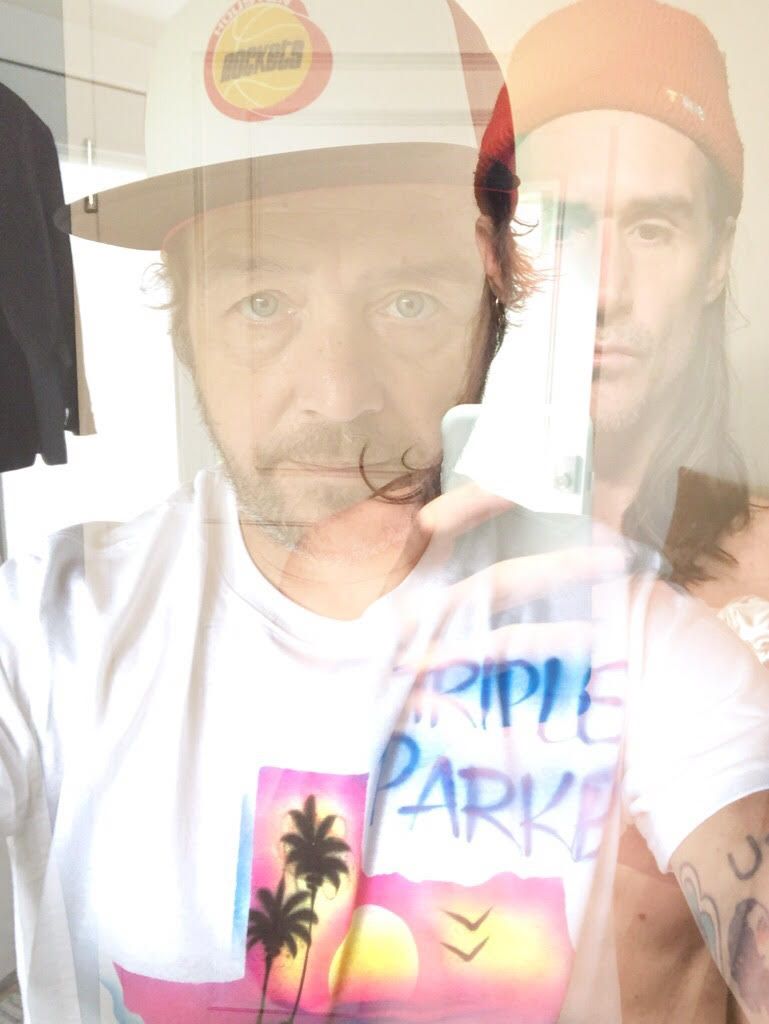 This newsletter marks the latest installment of Irregular Vegetables, a (semi-) weekly series of CABBAGES emails where I share links to recent writings from other hip-hop/rap music journos and critics, squeezing in my own work as I see fit. These midweek editions hit inboxes on Thursdays. Enjoy this week's reads and keep scrolling for an interview with Triple Parked, the production duo behind the forthcoming Kool Keith album Keith's Salon.
---

A$AP Rocky Is The Prettiest Man Alive
Rocky has learned to wear his scars well. In fact, he bears two actual scars on his otherwise flawless face: The tiny one on his left cheek is the result of a fight from when he was 15. The origin of the scar on the right side, a spindly tear that stretches from the corner of his mouth to his jawline—Rocky used to hide it under silk Gucci scarves, launching a "babushka boy" trend—is murkier. When asked how he got the scar, he often made up stories, like falling off his scooter or being slapped by an auntie with long nails, but in Swedish court, when explaining why he has a security detail, Rocky mentioned he had been slashed the previous year. Even now, he's cryptic about the incident. "I think shit happens," he tells me. "And that night, shit happened." (Read more at GQ)
J. Cole And The Limitations Of Millennial Rap
J. Cole's catalogue is a very millennial experiment in bridging styles, regions, and generations, and while he's done a solid and ever-improving job of it, he doesn't have to attempt, and be good at, everything. He knows that, but he'll never stop trying. It's admirable to the extent that it pays off. When it doesn't, it invites the question of how much Cole has changed since his come up. (Read more at Vulture)
Bizzy Banks Is At The Forefront Of Brooklyn Drill's Next Wave
The mood quickly changes as soon as Bizzy steps outside of the store. He tosses the hood of his powder blue Dior puffer coat over his head, fixes his mask—the type you might see an NFL player wear during an especially cold game—and quickly shuffles to a waiting Altima. Though East New York is where Bizzy came of age, he only comes back occasionally to see family now. Otherwise, he's usually tucked away in New Jersey. "You have to be on your Ps and Qs," he says, talking about how he has to carry himself in the neighborhood. "Shit is always real." (Read more at Pitchfork)
Kreayshawn Looks Back On "Gucci Gucci" 10 Years Later
It looked from the outside like a music industry fairytale — little-known rapper from East Oakland strikes internet gold, signs a million-dollar record contract, is flown all over the world, and gets juicy cover stories in Complex and Nylon. All of these things did happen to Kreayshawn, born Natassia Zolot. It just wasn't the life she wanted. "It's not just as simple as, 'Oh, poor me. I got famous and I got a record deal,'" Kreayshawn says over Zoom from an undisclosed location ("I have trouble with weird stalkers"). "It's like, I grew up terribly. I have child abuse. I have anxiety, depression, terrible PTSD. I was having seizures all the time. That's why it sucked." (Read more at Stereogum)
A Look Back At What Made Missy Elliott's Third LP 'So Addictive'
Thanks to declarations of her unabashed, untouchable originality, energetic displays of sexual prowess and femininity, and game-changing beats supplied by her go-to guy Timothy Mosley, 'Miss E… So Addictive' finds Missy Elliott taking ownership of herself and the differences she brought to the table. Instead of staying in the lines, she honed in on her knack for coloring outside of them. Through all aspects of her work, she shows the importance of being comfortable in the skin you're in, and this album in particular proves that Missy Elliott is perfectly fine with being crazy, kooky, mysterious, spooky, and eons ahead of her time. (Read more at Uproxx)
Polo Perks: From The Ground Up
After serving his time, Polo left New York and took refuge at a friend's place in Connecticut. He became more focused on his hobby of cutting freestyles, and edited his first music video with footage from a wild house party in the affluent, predominantly white town of Westport. The clip went locally viral, and Polo made a name for himself in CT's insular music scene. While crashing on various couches and extra beds across Connecticut, Polo experienced a betrayal that almost derailed his career. One of his close friends, who had access to his social media accounts, stabbed him after an argument, then erased his SoundCloud and Instagram pages from the internet. The incident left Polo ready to give up on rapping, until a handful of friends talked him into dropping "Trendy Shit," a puckish loosie in the vein of early Playboi Carti. The song resonated online, earning 20k plays in two days on SoundCloud, and Polo was back in the game. (Read more at Underground Underdogs)
---

Three questions. Three answers. That's a wrap.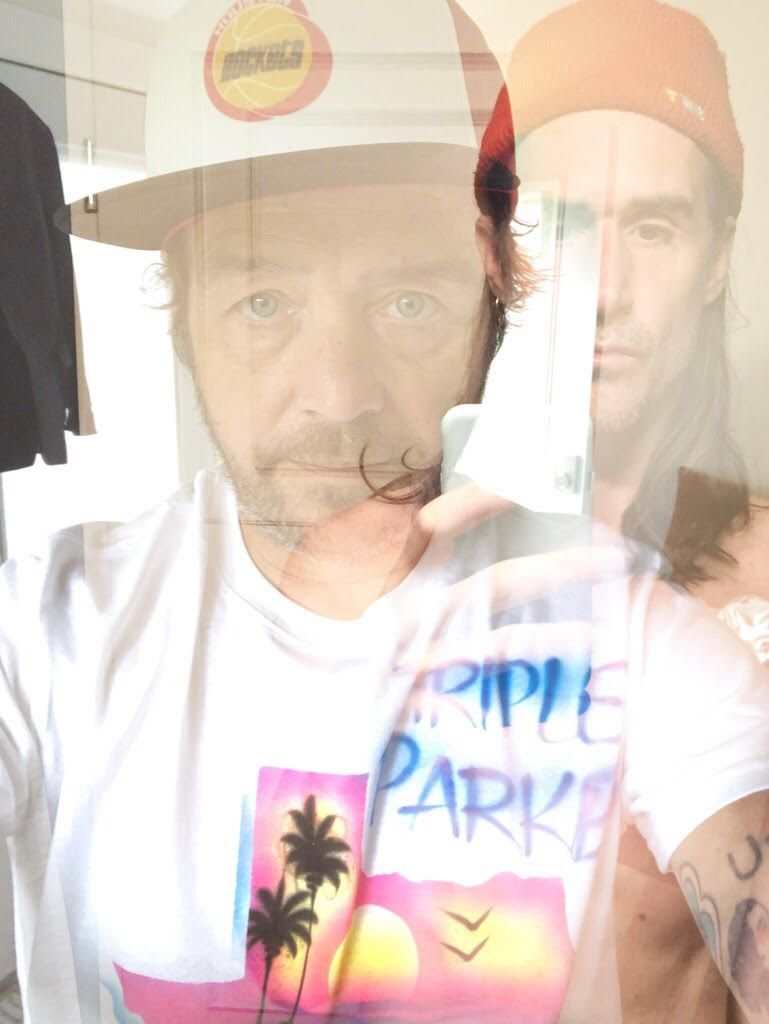 Few artists in hip-hop history have been as prolific as Kool Keith. Beyond his beloved mid-90s to early-00s run of leftfield rap albums under various monikers, he's amassed dozens of records with various producers in the subsequent two decades. Enter his latest: Keith's Salon, a forthcoming collaboration for Logistic Records with Triple Parked, aka techno/house artists Bruno Pronsato and Benjamin Jay, who despite their respective electronic music bonafides are decidedly a hip-hop production duo. In advance of the album's release, Pronsato took some time to answer a few questions about working with the Ultramagnetic emcee.
The bulk of your discography as a producer has been predominantly in the electronic music space. What compelled you to want to do a hip-hop project?
You know, I've always been a huge fan of Keith. I've listened to his music for decades now. I had just finished my album for Perlon, and then the pandemic hit. For a while there, it was revisiting Keith stuff day-in-day-out that was keeping me out of a deep depression. I remember buying the signed, vinyl version of Your Mom Is My Wife, and thinking, "Man, you have to do something with Keith, there aren't shows anymore, so Keith isn't playing shows either, why not hit him up?" So I dug around the internet for a bit and found his contact and wrote to him. I think I may have sent some instrumentals I was working on, I don't recall. Either way, he wrote me back and said he was down. I was pretty floored. I contacted Alex at Logistic Records and he was also so very, very pleased and agreed to do the project straight away….
Then, you know, being more of an electronic music producer, I did a lot of homework regarding beats and so forth. I listened to a lot of records–past and present. I pulled some Keith acapellas and tried to figure out what musically (in my opinion) worked best with the timbre of his voice and my style. It was a process. Then, I asked Benjamin Jay to come in on the project because he has more of a pop sensibility. I felt like the record may need something more than brooding electronic stuff. His knowledge of hip-hop was also broader than mine... He loved Keith as well, so he was pumped to be a part of the project too.
What kind of conversations or discussions did you have with Kool Keith prior to and during the making of Keith's Salon?
Keith and I mailed back and forth for a bit. Then Benjamin Jay and I got down to business making beats. I didn't really speak to Keith after he agreed to do the project. We just made beats. After we went through many iterations of tracks, choosing the right tracks, etc., we sent everything to Tobias (his manager) and he sent them to Keith. One day, Tobias reached out to me and told me Keith wanted to chat. I was like o.k. Here's where he tells me my shit is wack. It was the opposite, really. I remember calling him and one of the first and coolest things he said to me was, "Hold up, I can't hear you, I'm in the middle of a tornado." I'm like, a tornado in the Bronx, really? And he was like, "Yeah." It was fantastic to have a laugh straight away. Then, for the most part, we just chatted about the tracks we sent. Keith said he liked them. He pointed out that he liked them because they were consistent and didn't sound like different producers on each track. I remember he said that they had a new wave feel to them. I mean, I thought that was dope. I'm not sure that I hear that, but if that's the vibe, I'm down. I mean, we chatted for over two hours about everything from microphones to synthesizers to Ultramagnetic–you name it. I feel like I know all that I need to know about Keith in that conversation. He's friendly, no airs, and really a total pro. He knocked out the whole album in two studio sessions. His flow was tight on every track. We did have to change the music up on some tracks, because our music wasn't really gelling with his vocals. After we did the vocal arrangements, we took the whole thing to Arlyn Studios in Austin and mixed it.
After the Keith's Salon experience, are there plans or otherwise an interest in working with another rapper or even with Kool Keith again on new music?
I'm definitely down to work with Keith again. At the moment, I'm currently working on an album with Black Saturn, a rapper/producer from the D.C. area. We have three tracks done now and are going to work through all of May. At the beginning of June, he's gonna head up to Sear Sound in New York and record vocals. I'll get them back in Berlin and mix them in Frankfurt most likely... I'm hoping for seven tracks by early June. So, yeah, hip-hop is my thing right now. I'm pretty maxed out on dance music for the time being. Working with Keith and now Black Saturn has been extremely rewarding. I really just want to make beats right now. It's where my head's at.
Pre-order Keith's Salon here.
---