On Hip-Hop And Hagiography
Some thoughts on the Mac Miller biography controversy. This is CABBAGES #066.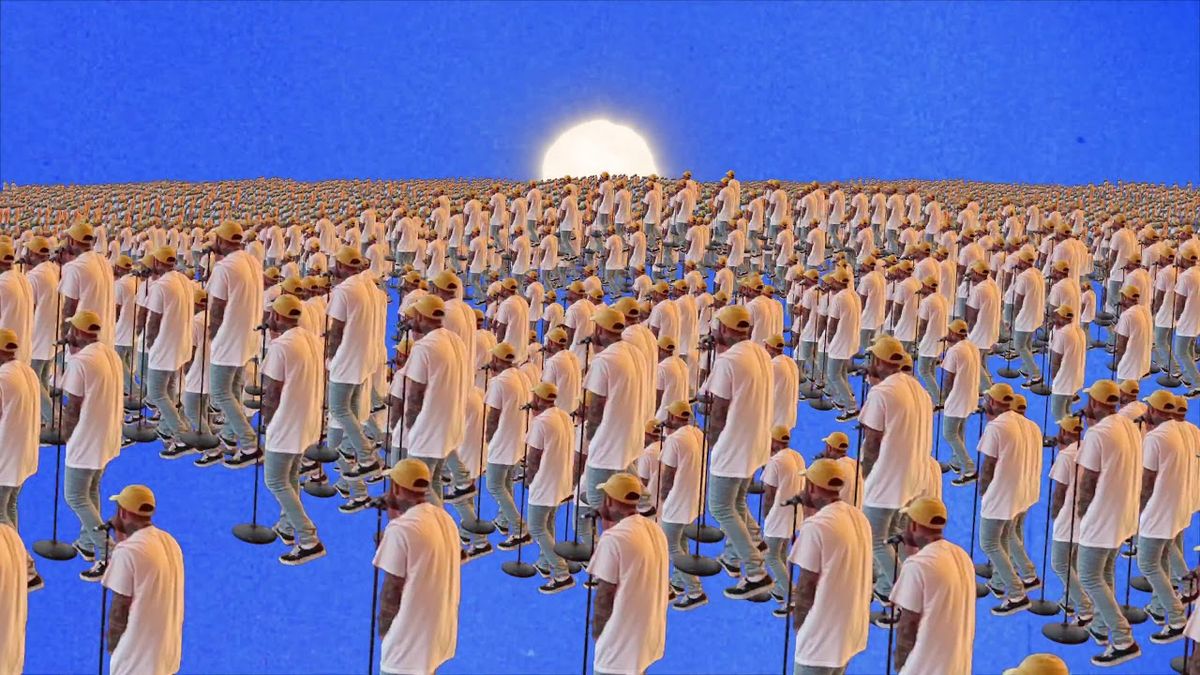 Roughly a week ago, a statement appeared on social media that was either penned or otherwise endorsed by members of Mac Miller's family. In it, they expressed, in no uncertain terms, disapproval and distaste for an upcoming biography about the late rapper due out next January via Abrams Books. Among the many charges they levied against the book Most Dope were that its author, the hip-hop journalist Paul Cantor, lacked "meaningful access" to the important people in the artist's life, had been previously told that the family was "uncomfortable with him authoring" it, and had "exploitative[ly]" set the publication date around Miller's 30th birthday. The statement also used the opportunity to convey full throated support for Donna-Claire Chesman's The Book Of Mac, another book project due out this October.
Miller's fanbase responded by bombarding Cantor's social media accounts (and likely his emails) with messages of outrage. That should surprise no one, given our current climate where stan culture regularly encourages lashing out online at perceived foes in this manner, often with no shortage of toxicity and with some escalating to real-world threats and outright doxing. Those behind the statement presumably knew such behavior would lead to this, even if their primary aim was to negatively impact Most Dope's commercial prospects and precipitate its cancelation by Abrams and Cantor.
Hardly anyone knows what's actually inside the manuscript for Most Dope or even what state of completition it is currently in. It's likely that Miller's family have some idea of the contents, even if they haven't been privy to a draft or sample chapters. But apart from that, the number of people at this stage who've read any significant portion of Cantor's book can probably be counted on one hand. (I say this as someone who, in what now feels like a haunted past life, worked in book publishing for over a decade, which familiarized me with the likely production timeline for a trade book such as this.)
By contrast, Chesman's extensive writing at DJBooth about Miller under the banner The Year Of Mac exists, and one assumes The Book Of Mac draws considerably from that project. I won't pretend to have read every single piece in the series, but as someone who appreciates her work and subscribes to her motivational writing-centric newsletter, I've certainly read a number of them. An unkind critic might call some of those pieces a form of hagiography, and while I think that's too broad a brush to paint her writing with, there's no denying that The Year Of Mac is the product of an intense connection to Miller and his music. No doubt that's something his family appreciates about Chesman's approach and execution, enough to give her book their blessing.
Keeping in mind that, again, I've not seen any of its contents, I'd venture a guess Cantor's book is further away from hagiography on a scale of 1-10 than Chesman's is. That doesn't mean, by comparison or otherwise, that I suspect he wrote something disproportionately negative or with fiendish intent. (Full disclosure: Cantor has had me blocked on Twitter for several years, probably because I'm a jerk.) Rather, I presume–based on his years of published work in respected music and culture outlets and his response to the controversy in the pages of (*LONG SIGH*) the New York Post and also over at Vice–that he wrote a perfectly fine book, one that would not strike the average reader as offensive or disrespectful to its subject. Even if it does happen to contain some unflattering revelations or unpleasant details, invariably part of telling someone's story both truthfully and well, Cantor doesn't deserve the abuse he's on the receiving end of right now.
Nonetheless, whether Miller's family being fiercely protective of their departed loved one is proportionate in the case of Most Dope is irrelevant. This is their right. Because we've seen what happens when rappers become tragically unable to control their public narrative, in life and in death–the narrative gets redefined against their will by hip-hop tabloids, opportunistic personalities, and, if they're really unlucky, TMZ. Look at the years and even months prior to DMX's passing, the nature of the media coverage, how people clowned him for his mistakes and weaknesses, the way an industry that once ate heartily off his success continued to feast upon the proverbial blood and marrow amid his suffering, until it was no longer tenable.
But the solution, even in extreme cases, cannot be to force hagiography. That unnatural state where men and women are deified into pure-hearted heroes may satiate fandoms, as we see every time certain pop artists receive a fawning review or obsequious profile. Yet it generally makes for lousy journalism when writers eschew critical thinking in approaching these people and their art, whether to protect themselves from the ire of stans or because they personally identify with those stans. Arts and entertainment journalism, unlike that of politics, doesn't need to be confrontational by nature, as the stakes are typically lower by default. Still, even a pleasant and civil chat should come with at least a thought-provoking question or line of questioning, as should any review essay worth a damn.
Beyond this particularly challenging moment, Mac Miller's legacy will extend beyond these two books. His impact on hip-hop continues to be felt, and his estate will always be present for that in one capacity or another. Access, authorization, and official endorsement are extremely tempting, especially when the scales of power are significantly unbalanced, especially as writers regularly lack the material and legal support of the publications they write for. Somewhere along the line, some journalist or podcaster or documentarian will meet them as one meets a fortified wall. Then-and-there, he or she will need to decide to what lengths they will go to be in their good graces.
---

Lord Jah-Monte Ogbon, Too Little, Too Late
The self-described "best rapper in Charlotte" has been spending no small amount of time in and around Brooklyn, evidenced by last year's solid Seventy​-​Fifth & Amsterdam sides. Though he continues to straddle the two cities, the Jewelry Rap emcee stays in that New York state of mind for Too Little, Too Late, quite possibly his best work yet. Evidenced by "I Guess You Changed Your Mind About Hanging Out" and the slick "Evette & Jody From Baby Boy," his uncanny gift for iconic song titles remains both undefeated and extremely well-matched with his self-assuredly delivered rhymes. The wry confidence that the unflappable Ogbon exudes so affably on the soul-spliced title track and the jazz-chopped "Changed My Number Again" puts him in line for a certain category of rap greatness.
L'Orange & Namir Blade, Imaginary Everything
L'Orange somehow rarely gets his flowers in the indie hip-hop producer discourse.  Yet whether he's grappling with mad genius Kool Keith or vibing with his pal Solemn Brigham in Marlowe, he consistently delivers compelling work. And now, with Imaginary Everything, he's pushing himself even further as an artist. It ceratinly helps having a partner in Namir Blade, who abandons the intergalactic cool of his 2020 space hip-hopera Aphelion's Traveling Circus to grind here on Earth. From the electric blues of the opening title track through the organ shimmer of the parting "Pipe Dream," they deliver a rap album that sounds simply enormous. Namir proves even more dextrous than his prior record indicated, evidenced by the slamming "Out East" and the stunning "Corner Store Scandal."
National Question, All Fronts
Queens' Kuya blew my mind last year with his largely self-produced Where The Sun Rises. That tape happened to include a feature from fellow Planet Locale collective member Dunn, his deep-voiced cohort in the duo National Question. Presenting six tracks divided into two sides, the duo pack a helluva lot into the tight runtime of All Fronts. Once more, Kuya's bizarro bap beats reign, providing both rappers some loose bounds over and around which to spit their beautiful lyrical blur, as on "Super Spirit Bomb" and the showstopping "CarlyRaeJepsen." Mimz, half of Dunn's other dope rap duo, gets two placements here, most memorably over the glitchy collapsing loops of "Letmeshine."
---

There's a lot of buzz right now about a Black Star reunion record, with Talib Kweli and Yasiin Bey recently sharing a little something off the Madlib-helmed project on their new podcast The Midnight Miracle co-hosted by Dave Chappelle. But for now, let's take it back to 2004's wildly underrated The New Danger, for those who don't know–and those who do.
---