Among the qualities I look for in a rapper, personality might be the most important one. Sure, being bad on the mic goes a long way, but let's face it: it doesn't matter if all you can do is get some bars off.  Lots of boring ass rappers can do that shit. What gets me excited about an artist in hip-hop is when they convey something about themselves through that music that feels genuine or at least interesting as opposed to templated and predictable. Megan Thee Stallion does this incredibly well, her unique persona so suited to the music she makes. The same goes for someone like Freddie Gibbs, who devastates lyrically through his humanity, never ever in a sterile or overly technical manner. And while he's still very much an emerging artist, I'd add Duke Deuce to this list too. He's one of the most compelling artists ever to sign with Quality Control Music, and his latest single "Kirk" showcases a sense of humor that most of his labelmates seem incapable of conveying. Between this and the preceding "Crunk Ain't Dead," Duke just bursts with stardom potential and personality for days.
This newsletter marks the nineteeth installment of Irregular Vegetables, a weekly series of CABBAGES emails where I share links to recent writings from other hip-hop/rap journos and critics, squeezing in my own work as I see fit. These midweek editions hit inboxes every Thursday. Enjoy this week's reads and keep scrolling to read an interview with Kool Keith.
---

How KRS-One's 'Sound of Da Police' Went From Anti-Cop Anthem to Theme Song and Back Again
"Sound of Da Police" wasn't just a concept; it was a conflagration. Driven by a dizzying, propulsive beat, KRS floats in and out of Jamaican patois the way he had on "The Bridge Is Over," challenging the authorities with lines like, "We run New York/Policeman come, we bust him out the park/I know this for a fact, you don't like how I act/You claim I'm selling crack, but you be doin' that." (Read more at Level)
Icewear Vezzo Aims To Push Social Reform & Keep Detroit Hip Hop Lit With 'Robbin Season 2'
The "Mayor of Detroit" emerged onto the Motor City Hip Hop scene in 2012 with his debut mixtape 'The Clarity.' He grew a considerable buzz off his debut and followed that up with the second installment in 2013. The mixtape birthed a breakout hit with "Money Phone" and from there, Vezzo's name and music became a symbol of the rising rap scene in Detroit. Before Vezzo knew it, most of the rappers in the D were styling themselves after his image by rocking dreadlocks and rapping about robberies and the heavy use of drugs like prescription pills and lean. (Read more at HipHopDX)
How Drakeo the Ruler Made One of the Albums of the Year From Prison
Drakeo and Joog say they'd already started on a sequel but that the project is paused, in part because of the events that have occurred since 'GTL' came out. "They only bring me out an hour a day to use the phone now," he says. "And every police in here talks about the mixtape. 'Oh, I heard you got an 8.5 on Pitchfork!' Some of them be like, 'Oh, let me stop before you put this in a song.' They say, 'You Drakeo the Ruler?' I say, 'No, I'm Archie Bunker.' " He says he's constantly worried that when the prison guards bring up the album, or his rap name, they're not just engaging in banter but are actively trying to get him to say something that would be detrimental to his case. (Read more at GQ)
Juice WRLD's Unfortunate Final Prophecy
The subject matter within renders me incapable of thorough criticism because there's only so much colorful shit to say when my generation's collectively watched several rappers complete their career arcs in five years or less. We keep seeing the ending in the opening credits. It's the sonic (Black) trauma industrial complex: make engrossing music about hopeless conditions, elevate said narratives to the mainstream, continue to sing trauma songs with the experience of wealth and celebrity, roll the dice on whether or not one survives. One's survival or lack thereof is subject to rollout. A bulk of this material was meant for release while Juice was alive, which brings no more peace whatsoever. (Read more at Vinyl Me Please)
How Dreamville, One Of Hip-Hop's Biggest Families, Is Surviving Quarantine
Back in April, Dreamville Records rapper Bas expressed candid thoughts about the music industry post-COVID-19. "I've been thinking a lot about the world after this all passes. The social implications," Bas wrote in an Instagram post that accompanied a video recounting his vacation to Ethiopia earlier this year."We're all going to carry this trauma and fear. I do hope though, that after it's been deemed safe, and ONLY then, we can get close again. I hope we learn to conquer this fear. I would hate for it to hover above us like some dark cloud constantly pissing on our parade." Weeks prior to that post, Dreamville rescheduled its second annual Dreamville Music Festival to August. By May, the festival would be canceled. (Read more at Okayplayer)
As J.B. builds his own rep, the Croydon native is admittedly still learning and always striving towards perfection. After all, drill itself has continually evolved in the decade since its genesis in Chicago. In some ways, it parallels grime in how people from all over the glove can relate to gritty and poignant portrayals of youth experiences — especially ones fuelled by systemic oppression. One of drill's first stars, Chief Keef, embodied the hollow, brutal realities of South Side Chicago and used music as a form of catharsis, expressing his anger over cinematic and menacing productions. (Read more at Passion Of The Weiss)
What Happens To Underground Rap Scenes When Their Biggest Stars Pass Away?
Even then, the additional tracks only provided glimpses of the scene's emerging talents, pairing Pop with frequent collaborator Fivio Foreign and members of his Woo collective: Dafi Woo and Dread Woo. There are no signs of fellow drill flag wavers like 22Gz, Blixky Boyz, Sheff G, or Sleepy Hallow. Their absence represents a missed opportunity to hand the torch from Pop Smoke, clearly the loose collective's greatest star, to a worthy successor, keeping the spotlight firmly affixed to the purveyors of the gritty, aggressive sound. While there's still time for one to emerge, we've seen this movie play out before. (Read more at Uproxx)
Desiigner Talks Life In Quarantine
"I wound up really going in the world. Going around, seeing what's going up. It's different. Malls are empty, s**t's crazy. I am seeing merry-go-rounds that are dead, that s**t looks different. Really trying to experience what's going on outside of what I'm used to. Everybody's in the crib, they're panicking because they don't know what to do. It's such a different change, but I want everybody to be cool. Don't tweak out about anything, stay in yourself, Learn yourself more. A lot of things in the future are going to change." (Read more at Revolt)
How 42 Dugg Went From Shooting Dice With Lil Baby To A Top 10 Hit With "We Paid"
Now signed to a joint deal with Yo Gotti's CMG and Baby's 4PF labels, Dugg's rise is even more impressive considering he has only been rapping seriously for three years. At the age of 15, Dugg started serving out a four-year prison sentence for carjacking and gun possession. After an altercation with another inmate extended his sentence another two years and put him in solitary confinement, Dugg started writing raps to kill the time. (Read more at Genius)
In February, Jadakiss and Pusha T pushed back the release of their "Huntin Season" single after the murder of Pop Smoke. Pusha clarified on IG that "the whole concept of 'Hunting Season' and the hypothetical ideas of 'killing rappers' isn't sitting [well] with me while mourning [the] death of Pop Smoke," who was fatally shot by robbers in an LA home he was renting. Pusha T's comments illuminated one of rap's most taboo topics: how real-life trauma can result in an uneasy listening experience. Rap music elicits so many good feelings, but certain subgenres, which reflect real-life societal ills, can also spur a pang of guilt and discomfort that don't quite vibe with the bassline. (Read more at More Fire)
How NPR's Tiny Desk Concert Became the Unexpected Launchpad for Musicians of Color
In fact, T-Pain's performance (logging 18.7 million views and counting on YouTube) marks a "turning point" at the Tiny Desk, as explained by the show's producer Bobby Carter. It sparked a stream of other Black musicians and artists of color to follow him, many of whom continue to book spots at the micro-stage to this day, with an eclectic range of names like Tyler, the Creator, Erykah Badu, Ari Lennox and Lizzo having checked off the feat. Even the spicy lyricism from Megan Thee Stallion wasn't off-limits for the desk, as the risqué rapper took her turn during NPR's first-ever Tiny Desk Fest last fall. (Read more at Hypebeast)
---

Three questions. Three answers. That's a wrap.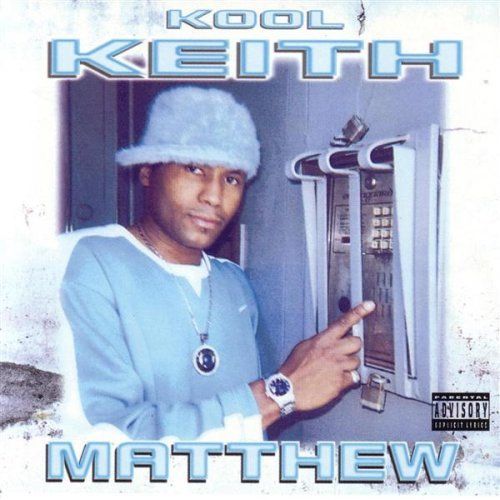 Earlier this summer, I had a chance to speak on the phone with the inimitable, superb, inextinguishable rap legend Kool Keith for a feature in an upcoming CABBAGES printed zine—yes, I said printed zine!—that I'm currently working on. Pre-orders for the zine will go up next month, but I wanted to share a little taste of our conversation with you in advance.
This Saturday marks the 20th anniversary of Keith's shiny suit era repudiation Matthew. A brutal ultramagnetic beatdown, the album discarded the character-driven storylines from his Dr. Octagonecologyst and Black Elvis/Lost In Space projects in exchange for a full blown audio indictment of fake rappers. Compared to those more accessible projects, a lot of critics and fans didn't quite get it or feel it at the time, something he discusses in this lightly edited excerpt from our call.
You've always been very critical of other rappers out there either for being fake, pretending to be something they're not, or otherwise doing something that's disrespectful. I brought up Matthew before, because that's a record where you really went in on a lot of these guys in the industry.
Well, I did Matthew after a lot of criticism. I was reading a lot of issues in magazines and people's talking shit. And then [when] I made Matthew, it was like a release of steam. Matthew was me just going after everybody that was phony. Like people with the verses—artists was just phony. I was just trying to take anybody's head off when I did Matthew.
Did you get any feedback from people after that?
Nah. I guess people felt the steam of that record. They was like, this is hard, you don't care about nothing. And I did not… It was, for me, real New York, just raw, you know. I think Matthew scared people because it was the reality of me, the Bronx, my life, my feelings, my emotions. I think people kinda got happy when they heard like Octagon or something more toned down. 'Cause people had a different perception of me from anyway. You know, just from my peers, they didn't think I was a Bronx urban rapper and come from the streets of New York City. They thought like I probably a guy that was nice, living in San Francisco somewhere. But I don't live in San Francisco. I think though that album was too real for people and they never imagined me being like that on a record. They was like, this can't be Keith himself on this record. So that's what I'm saying. People still have an illusion of me by certain songs. People wanted to use me as an escape and be like, well, he makes space songs, he makes weird songs…

But that's not me all the time. I didn't ever want to be stuck in something. I was an artist of something that was good, but you don't have to make that stuff.  You could do one project, call it Pink Flowers. You can do an album called Pink Roses and people like it, do a nice 15 songs about roses. And, oh that was a nice song, he talked about the park and birds and grass and green and love the earth. They think you're supposed to make 20 of those albums. I don't have to make 20 of those albums to prove anything. I might go back to another concept. I might go back to hardcore stuff. I may go back to raw stuff. That's what happened with like Octagon. People took that and made it a pillow to sleep on it. I didn't tell people to get comfortable and sleep on that project. That was something I made as art.
Kool Keith's latest album is Space Goretex, a collaboration with the band Thetan for the Anti Corporate Music Label. You can also purchase Matthew via Bandcamp.
---
See you on Sunday.
Follow me on Twitter at @noyokono and on Instagram at @noyokono too.