This past Friday, fans of Def Jam / Visionary Music Group rapper Logic received his final album No Pressure. Executive produced by the oft overlooked great No I.D., the hourlong effort was first announced roughly a week prior, with the self-appointed Young Sinatra declaring his intent to retire from music after "a great decade" and vowing to focus instead on fatherhood. In the wake of a seven-figure partnership announcement with Twitch, his teary ending to the record's virtual release party on the streaming platform promised new and different work on the horizon that doesn't involve him actually rapping.
Even professional hater Joe Budden, who has aggressively and repeatedly clowned Logic on his namesake podcast, reversed course this week to wish him well. Expressing humility, the former Slaughterhouse emcee and current media personality appeared to retract negative comments made just days earlier and referred to his own departure from rapping in a moment of relatability. Whatever the motivation, it felt genuine.
Still, putting aside my personal opinions on Logic as a rapper, I took his retirement announcement with more than a few grains of salt. I've witnessed artists more commercially successful and more critically acclaimed than him make grand pronouncements about leaving rap alone, only to return as though they were going through a phase.
When Jay-Z went off to play Def Jam president after saying goodbye to the game with 2003's The Black Album, I naively bought into the narrative, much as I had with so many rap narratives before. Now, when I look back, I think about Michael Jordan's short-lived baseball career. The skepticism I carry from the decade of dreck that began with Kingdom Come and mercifully ended with the exceptional and mature 4:44 leaves me perpetually hostile towards the idea of rapper retirement.
Whether frustrated by their career trajectories or keen to move into a stage in their professional/personal lives, everyone from Lil Uzi Vert to Yasiin Bey has pulled out the retirement card at some point. The fan response is almost always the same, the five stages of grief playing out in tragicomic miniature on social media. But more often than not, they're back at it eventually. Last September, Nicki Minaj threatened to bid adieu to hip-hop and start a family. Though a recent photo reveal shows that she was serious about pregnancy, her enviable run of Billboard Hot 100 charting singles from "Tusa" to "Yikes" to "Trollz" keeps me doubting the veracity of any statement over ending her career. Oh, and Uzi dropped two back-to-back full-lengths a week apart in March, and if Talib Kweli is to be believed we're apparently getting a new Madlib-produced Black Star reunion album before year end.
With so many rappers' careers cut short by misfortune and tragedy, rather than by choice or on their own terms, there's something fundamentally distasteful about these retirement stunts that often shift a few more units, sell a few more concert tickets, and feed egos. We obviously cannot know what is in any given artist's heart at any given time. The industry is beset with cruelties and one's intentions may be sincere and in the interest of self-preservation. But when these departures prove temporary on such a wide scale, it makes small cynics of all but the most devoted of stans. Given the near boundless love that fans give to hip-hop and its artists, we deserve better than ploys and whims.
And hey, maybe this really is the end of the road for Logic the rapper. For context, he's only about four years younger than Hov was when he first dipped. No doubt many of his followers and fans will stick with him on Twitch to see what he does next. I'm happy to be wrong about Bobby Tarantino. But let's face it: I'm probably not.
---

XP The Marxman, Sincere Leader Pt. 2
Cosigned by Roc Marciano and blessed by his beats on the recent Continua A Sparare (Keep Firing) EP, this Los Angeles spitter perpetuates his epic underground run with this Slidebeatz-helmed set. From the sublime bap of "Sink Or Swim" to the Bone Thuggin' horrorcore of "Final Hour," XP The Marxman kills each and every beat. "Toys For Tots" brings chills with its unsettlingly beautiful allusions to violence. With the aid of Ren Thomas and Supreme Cerebral, "Bullet Train" sports classic Shaolin energy, though the overtly referential "Wu-Babies" takes it to a whole new metaphorical level.
Jamal Gasol, The World Is Piff 2
Sometimes, I can tell how much I'm going to like a rap record based on the list of features. Given that The World Is Piff 2 boasts appearances by Lord Jah-Monte Ogbon, Vic Spencer, and mixtape legend DJ Big Mike, my expectations were crazy high. Beginning with his relentless flow on the ivory-tickling title track and wrapping with the street realism of "3Ms," Niagara Falls, New York's Jamal Gasol does not disappoint for a single minute. His production choices reflect an adventurous ear, serving him well over JLVSN's smooth jazz flip on "Angela Flowers" and Al Divino's splifftastic "4:20 In L.A."
Keyuntae, Jewels
North Carolina-born but Seattle-based, Keyuntae has a lot on his mind. Thankfully, he's channeled these jewels into a solid project that covers a great deal of ground on a reflective, self-help tip. Affable yet firm, he only wants the best for us, as evidenced by his motivational messaging on "Incipient" and the gospel-infused "Faith." Taking it personal, he smacks down the phoniest of friends over the soul slapper "Drift Away" while reflecting on real love over the '80s R&B glow of "Imani's Interlude, Pt. 2." If you've been missing that old College Dropout Ye vibe, welcome back.
---

Three questions. Three answers. That's a wrap.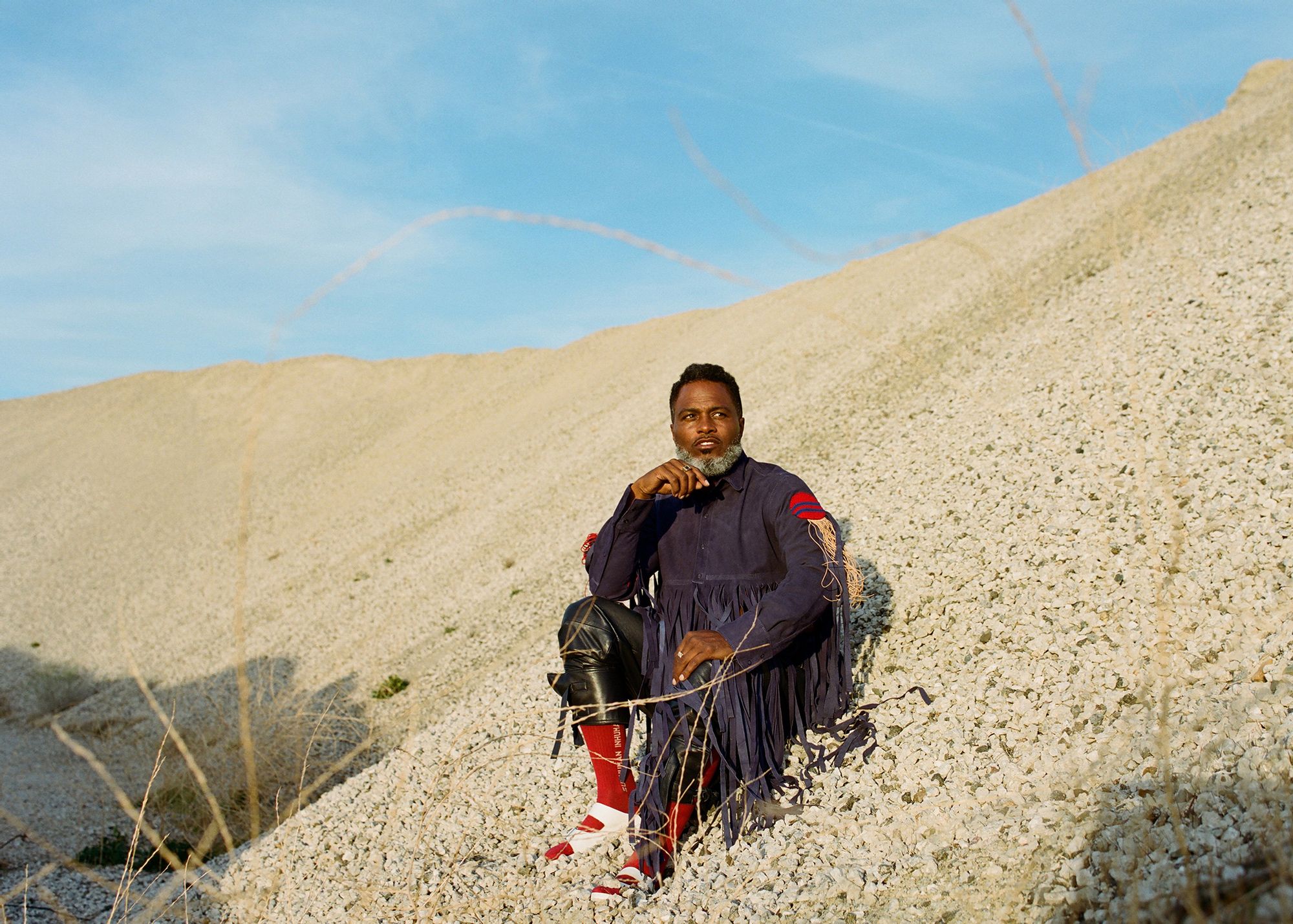 Photo credit: Patrick O'Brien-Smith
On Thursday, I formally announced plans for a printed CABBAGES zine, with pre-orders happening next month. The first taste was a sneak preview of my interview with Kool Keith. Today, I'm pleased to share a teaser from my conversation with another enduring indie rap artist, the subject of the zine's cover story…
Ishmael Butler has lived more lives in hip-hop than most artists ever get to. After scoring a Billboard Hot 100 chart hit and a rap Grammy win back in the '90s with his jazz-informed group Digable Planets, the artist formerly known as Butterfly reinvented himself as Shabazz Palaces over a decade later. Released earlier this year, his latest album is The Don Of Diamond Dreams.
How has your approach to writing Shabazz Palaces albums changed since 2011's Black Up?
I've been learning a lot each year, from touring and also touring with Digable. We've got a five piece band of guys that's from Seattle and they're all guys that have been playing since they were teenagers and now they're in their thirties, forties and fifties. So I learned hella shit from that musically, keyboard stuff, guitar stuff, approach stuff, melodic stuff, you know?

At the same time I've over the years gotten more and more into instinct and improvisation. I've been progressively getting better at being able to make and play music, but trying to capture spontaneous things in the recordings rather than sort of planning and mapping stuff out.
What's drawing you towards spontaneity and that improv mode at this stage in your career?
I read The Execution of Sun Ra by Thomas Stanley, which was a really great study of Sun Ra and his music and his philosophy. Also, a book that was profound to me I read about five, six years ago called Toward A "Ratio"nal Aesthetic by a brother named Faruq Bey, talking about jazz music and improvisation and spontaneity. Those things, philosophically, made me feel like, in my opinion for myself—not that I feel everybody should feel like this—but in the more instinctive off-the-cuff, top-of-the-mind kind of things is where the jewelry of my creative output lies.

I'm not that good at instrument playing. I'm not that cerebral at writing and thinking things out like on some John Cage type shit or something like that. So I feel like that's my wheelhouse—practicing a lot, reading a lot, playing a lot, traveling a lot, observing a lot, listening a lot. And then getting in the lab and capturing some fire and being able to then take that and go into my hip hop phase of being able to sample and loop and arrange it with a hip hop state of mind.
Do you listen to jazz differently as a result of the way in which you're creating now? Are there things you listen for or catch now that maybe you didn't catch necessarily before?
I have to say yes, man. A lot of my growth has come sonically to studio techniques and equipment, understanding about compression and understanding about how to use the delays, how things make sense, using the ghost tones that come from putting delays on chords. I think I listen a little bit more comprehensively, not just what the musicians are doing and trying to postulate what they thinking and feeling, but also what's happening in a recording. I'm not on some purist shit, like only recording through analog. I still think there's a lot to learn in the things other than the obvious aspects of listening to music.
Purchase or stream The Don Of Diamond Dreams here.
---

When people talk about the Golden Age of hip-hop, that storied period somewhere between the mid-1980s and the mid-1990s, Latinx rappers and producers are rarely centered in the conversation. Never mind that Puerto Ricans, Cubans, and Dominicans more or less invented this music in tandem with their Black neighbors in New York City, and that the same demographic served as part of the foundational following that made the music flourish within and beyond the five boros. Latinx erasure in rap was already a serious issue by the start of 1990s, during which we were expected to settle for novelty singles like Gerardo's "Rico Suave" and, if we were good little boys and girls, a Kid Frost album every so often. American major labels didn't seem to know what to do with rappers who dipped into their native tongues or otherwise showed pride in their Latinidad, something that apparently made them harder to sell to suburban white kids shopping for rap at the mall.
MF Doom devotees no doubt recognize the name Kurious from his features on albums like Operation: Doomsday and Born Like This. Boasting Cuban and Puerto Rican heritage, the Harlem-raised spitter had his moment around the same time as Fat Joe's "Flow Joe" days. Featuring production primarily from Native Tongues collective's Pan-Latin affiliates The Beatnuts, his 1994 debut A Constipated Monkey dropped via Pete Nice (ex-3rd Bass) and Bobbito Garcia's short-lived Hoppoh Recordings imprint at Columbia. This was one of its singles.
---
See you next Sunday.
Follow me on Twitter at @noyokono and on Instagram at @noyokono too.