This newsletter marks the twenty-ninth installment of Irregular Vegetables, a weekly series of CABBAGES emails where I share links to recent writings from other hip-hop/rap journos and critics, squeezing in my own work as I see fit. These midweek editions hit inboxes every Thursday. Enjoy this week's reads and keep scrolling for an interview with Tennishu of the band Butcher Brown. After that, make sure to check out the latest Crudites, the recurring feature where I recommend three new singles/videos from hip-hop artists you may not be familiar with yet.
---

The State Of The Union According To Chuck D
Compromise brought the duo back to Def Jam for this month's 'What You Gonna Do When the Grid Goes Down?,' Public Enemy's first work with the label since 1998's soundtrack for 'He Got Game.' Grid is a love letter to hip-hop's golden era (and the classic Def Jam roster's role in it), full of withering political analysis, blistering boom-bap and rap-rock productions, and guest appearances from George Clinton, Nas, Ice-T, and members of Run-D.M.C., Beastie Boys, and EPMD. Updated versions of "Public Enemy No. 1" and "Fight the Power" prove the group's message remains potent decades on, and Chuck and Flav's alluring Odd Couple chemistry is unaffected by the spring dispute. One thing brothers are gonna do is work it out. (Read more at Vulture)
How The Prison System Violates People Like Bobby Shmurda
"Hip-hop cop" Derrick Parker told Vulture that "the police really fixated on [Bobby] and really wanted to bring down his organization," because "the NYPD sees rap groups as gangs committing crimes, and they see the rapper as someone who has money and public influence." Based on the hefty sentences handed out to alleged GS9, some as high as 117 years, it wouldn't have been difficult hard for the prosecution to convince a potential jury that he was a menace based on "Hot N****" alone. (Read more at More Fire)
Empowering Independence: Snow Tha Product Shares Her TuneCore Success Story
Despite her fiery deliveries, on the phone, Snow Tha Product is nothing short of a delight. Always laughing and giving game, Snow's ethos seems to be uplift and unity, and her general happiness. As she expressed to Rob Markman during an interview with Genius, "When I was at a major, it was kind of confusing because I do sing, and I do rap in Spanish… I know simplifying things too much is kind of difficult. I'm happy with where everything is now because I get to make whatever… I'm happy, and that's it." (Read more at DJBooth)
The Dominican Crew Soundtracking The Bronx And Beyond
An influx of immigrants to New York in the 1980s and 1990s (FettI is from El Cibao, a northern region of the Dominican Republic, while Chucky is from La Vega, the third largest city in the country) led to the popularisation of sub-genres such as reggaeton, merenghouse and Latin trap, not to mention the breakthrough of New York-raised Dominican rappers such as Sensato Del Patio, Tali, Messiah, and Lito Kirino. But it's the contribution of drill music – which emerged in Chicago during the early 2010s through the likes of Chief Keef – that sets Sie7etr3 apart from their Spanish-speaking counterparts. (Read more at The Face)
How Kendrick Lamar Became The Voice Of A Generation
In 'The Butterfly Effect,' Moore eschews traditional biographical focus on the minutiae of the artist's personal life to examine the mechanisms and meaning behind the oft-repeated phrase "Do it for the culture." The result is a deeply personal yet critical look at how Lamar brought the anxieties, joys, struggles, and achievements of Black America to the forefront of pop culture. (Read more at The Nation)
Boldy James Is Having A Better 2020 Than You Are
His current streak started last year, when Boldy was trying to lay low from run-ins with the law that threatened to put him back in jail. He found refuge at his longtime production partner The Alchemist's studio, where the pair worked on a project that would hopefully hold Boldy's kids over while he went away. Eventually, he got off probation and avoided jail time, so he was able to fully enjoy the release of February's 'The Price of Tea in China,' his best album to date. (Read more at Pitchfork)
With Machine-Like Flows And Vivid Wordplay, Rome Streetz Is An MC To Watch
In a hip-hop mecca like Bed-Stuy, MCs are a dime a dozen. So at first, Rome Streetz wasn't sure that he stood out from the pack. His quiet storm rap style is reminiscent of New York greats like Nas, Mobb Deep, and Smif 'N Wessun, but when he was younger, he had difficulty believing he could make his presence felt in a borough where, for many, hip-hop was a birthright. It was a trip overseas as a teenager that changed his mind. "Basically, my mom sent me to the UK, because I was getting into trouble in New York," he says. (Read more at Bandcamp Daily)
T.I. At 40: Candor, Slander, And Hunting For A Battle With 50 Cent
T.I. is most passionate these days when lending his voice to issues surrounding Black lives and racial justice. He recently penned an open letter to Lloyds of London, insisting that the UK insurance giant pay reparations to Black Americans for the company's role in the slave trade. He's been outspoken about American politics and has expressed outrage over President Trump's leadership and disappointment over Kanye West's alignment with the president. None of that is to say he's relinquished his music platform, as evidenced by his latest single, the Young Thug-assisted "Ring." (Read more at Level)
Getting on a phone call with Complex to speak about the project, Ferg is evasive when answering questions about the current status of the ASAP Mob. The moment I finish asking him for an update on the Mob, he drops off the call. When I dial him back and ask again, Ferg gives a short but telling answer: "I don't have any updates about the Mob right now, as far as any music and stuff. I'm just on 'Floor Seats' time right now." His publicist tells me that he doesn't want to discuss details about the situation, and word has it that we'll get answers on a forthcoming song called "Big ASAP." (Read more at Complex)
Kid Cudi Wants You To Know He's Happy Now
Politics aside, Cudi and West's relationship is still a foundationally important one to him. The pair released a collaborative album in 2018, after West's pivot towards antagonism via conservatism, under the moniker Kids See Ghosts. Cudi credits the project with helping him regain his footing after the lowest period in his life. "I almost fucking lost my mind twice. I almost took myself out of here," he says. "So something had to change with my lifestyle. Drastically, something had to change." (Read more at Esquire)
Smoke DZA Talks Monetizing Cannibus Culture In Rap Music And Learning From His Mistakes
The Harlem rapper and co-founder of the cannibus-meets-hip-hop brand The Smokers Club has experienced ups and downs in the music industry, maintaining his status as an independent rapper with all of the inherent pros and cons. With his latest album 'Homegrown' dropping this week via his RFC Music Group and longtime cohort Jonnyshipes' Cinematic Music Group, he's definitely on an upswing. "I have my own short term goals and long term goals and my end goals," he says. "I'm between my long term and end goals right now." (Read more at Forbes)
---

Three questions. Three answers. That's a wrap.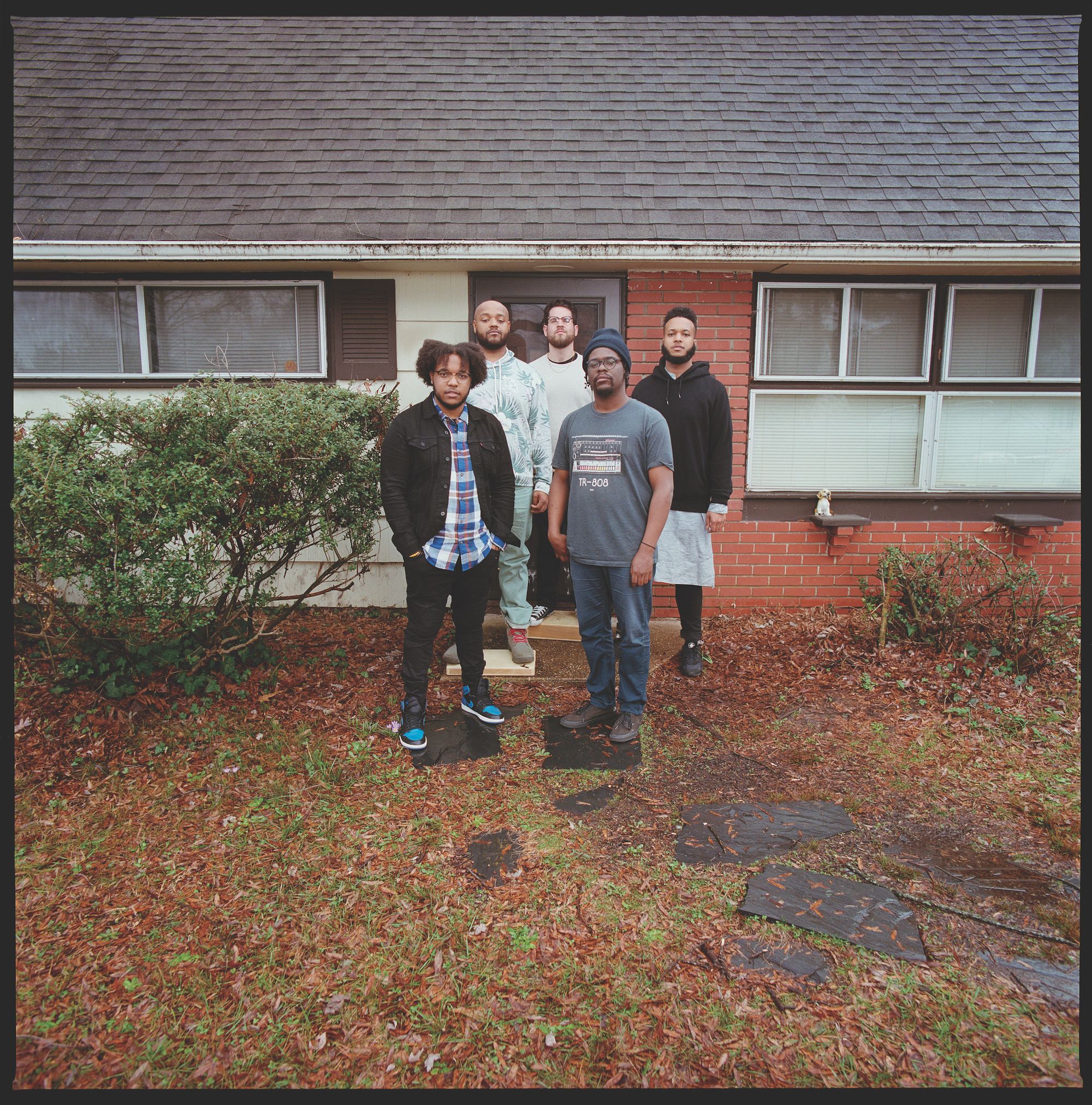 Photo credit: Jacob Blickenstaff
Richmond, VA band Butcher Brown doesn't conform to any particular genre norms. Reflecting the diversity of the individual members' musical influences as well as their projects outside of the group, their albums and outstanding live performances draw from hip-hop, jazz, soul, rock, and more. Following the recent release of their tenth full-length effort #KingButch, I had a chance to ask Tennishu (a.k.a. Marcus Tenney) a few questions.
Over the course of the band's history, in what ways has hip-hop informed your creative process?
Hip-hop has informed the music of Butcher Brown in many ways. Hip-hop is a continuation of the music that we all grew up listening to. The rhythmic aspects, the edgy nature, and the production landscape has always had a strong influence on what the band does and how we speak music.
#KingButch marks your tenth album to date, which for a lesser group might lead to both unrest and complacency. How do you maintain shared enthusiasm and a willingness to push yourselves forward as a unit?
For us, keeping the music as the focus and building everything else around it seems to be the most consistent way to maintain and share focus and enthusiasm as we move forward. As long as we don't lose sight of where we are headed and we take the time out to look at where we have been, it's pretty easy!
It was great to see and hear your fellow Richmond artist Fly Anakin included on "For The City." How did you connect with him for this one and what do you feel he brought to the record?
Shoutout to Fly Anakin for hoppin' on that record with us! DJ Harrison and Fly Anakin have done some work together in the past and we are fans of his other projects so it just felt natural to link up. The energy he brought to the track really helped solidify the sound of that record. His verse is fire on the track and with him on that record, we could really speak on RVA like we wanted to.
Purchase or stream #KingButch here.
---

Three new tracks for you to snack on...
Big Kahuna OG & Foisey, "Protocol Flee": Repping Richmond, VA, the Mutant Academy rapper brings a relentless flow of potent bars like it was nothing to him over Connecticut producer Foisey's hypnagogic bap.
Jean Deaux, "Rodeo": With ad libs like "down with the patriarchy and up with my credit score," this Chicago rapper gives the City Girls' original a run for their money on her breathy and brash freestyle.
Machinedrum, "Spin Blocks": Taking the upper register, Father lends his gilded pipes and all-around dopeness to this gloriously woozy Bob James-esque cut-up from the always impressive North Carolina electronic producer.
---
See you on Sunday.
Follow me on Twitter at @noyokono and on Instagram at @noyokono too.