Irregular Vegetables, Vol. 44: Ol' Burger Beats & Vuyo
a Q&A with Ol' Burger Beats & Vuyo + CABBAGES' weekly hip-hop links roundup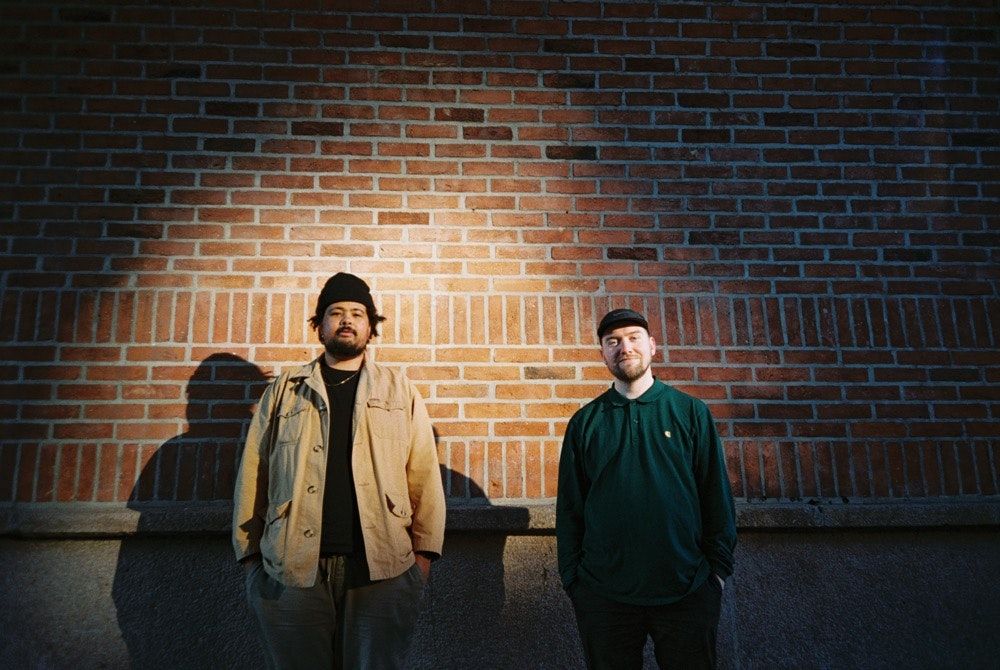 This newsletter marks the latest installment of Irregular Vegetables, a (semi-) weekly series of CABBAGES emails where I share links to recent writings from other hip-hop/rap music journos and critics, squeezing in my own work as I see fit. These midweek editions hit inboxes on Thursdays. Enjoy this week's reads and keep scrolling for an interview with Ol' Burger Beats and Vuyo.
---

Del The Funky Homosapien Isn't Going Anywhere
Through Del's relationship with Handsome Boy Modeling School's Dan The Automator, Del was introduced to Kid Koala — who he calls a "fucking genius" — and together, the trio devised one of his most innovative, conceptual projects to date, the critically acclaimed Deltron 3030. Sewn together using Robo anime and Megaman/Megaman X, the title played off having 20/20 vision, or as Del puts it, beyond perfect vision. "Working with Dan, we fleshed it out more conceptually beyond just emceeing with techno jargon," he says. "The 3030 became the basis of the world everything takes place in and there it is. The content is basically how I view things socially, just put in a different frame, where usually I'm coming from a street frame." (Read more at Rock The Bells)
Lil Durk Has Reached Greatness In His Second Act
Flooding the streets happened concurrently with his 2017 move to Atlanta. Relocating to a city where the music scene was experiencing a renaissance of new talent brought him into the company of kindred spirits. Durk was rebuilding as Future was soaring, as Young Thug was rising, and as 21 Savage, YFN Lucci, Gunna, and Lil Baby were coming into prominence. Surrounded by these artists, who share a melodic style rooted in true-to-life street rap, was a perfect setting for the Chicago-born rapper to transition into a new phase. (Read more at Complex)
'The Motherlode' Gives The Female Pioneers Of Rap History Their Just Due
My own personal interest in the subject aside, 'The Motherlode' represents something that was sorely needed in hip-hop's various histories, retrospectives, and analytical texts: A woman's perspective. Women have long been a foundational subset of the genre's creators and for just as long, they've been overlooked, minimized, and left out of the narrative. Not only were MCs like Sha-Rock, Lisa Lee, Sweet Tee, and others part of the genre's origins in 1970s New York, but women have also driven many of the genre's innovations, produced some of its most respected hits, and in general, been a part of the rich tapestry of rap and hip-hop. (Read more at Uproxx)
11 Montreal Rappers You Should Be Checking For
It's been a long time coming for hip-hop in the city. After the Toronto scene's astronomical rise in the Drake-dominated past decade, Montreal is the next logical Canadian city to blow. Much like a Drizzy cosign in the 6, a collaboration with local legend Kaytranada is the new right of passage. To say the city is proud of Kaytra would be an understatement. The producer has put the city on the map with an impactful resonance that has not been felt since Arcade Fire's 2000s indie-rock takeover. With the beatmaker opening the gates, it feels like it is only a matter of time before a rapper from the city has their big moment. (Read more at Okayplayer)
Where There Is No Time: Madlib's Sound Ancestors
These are complete, memorable tracks with distinct, recognizable progressions. Unlike Four Tet's latest releases "0000 871 001," "0000 871 0002," etc., the track titles are spot on  descriptive. "Hang Out (Phone Off)" is the best digital detox ode since Erykah Badu's "Phone Down." "Loose Goose" is what it sounds like. "Dirtknock" is similarly self-explanatory. Even "Sound Ancestors," with live jazz instrumentation, aptly describes the track and album, which Madlib has mentioned is a reference to his inexplicable channeling of music history into a unique novel creation. (Read more at Passion Of The Weiss)
The Unorthodox Life Of Rap's Most Notorious Rock Star, Trippie Redd
Trippie is certainly not the first to fuse rap and rock together, but yet he still finds that he's an outsider amongst a lot of the rap community. He'll end up on Instagram blogs from time to time for his antics, not his music—and the feedback is rarely kind. "I get put on The Shade Room and everybody wanna call me ugly and all type of crazy shit. Like, there's such an emphasis on uplifting Black men and women right now and I'm like, I'm Black too! Y'all don't stick up for me at all! I just be looking like damn, they treat me like I'm an outcast."  (Read more at Bleu Magazine)
---

Three questions. Three answers. That's a wrap.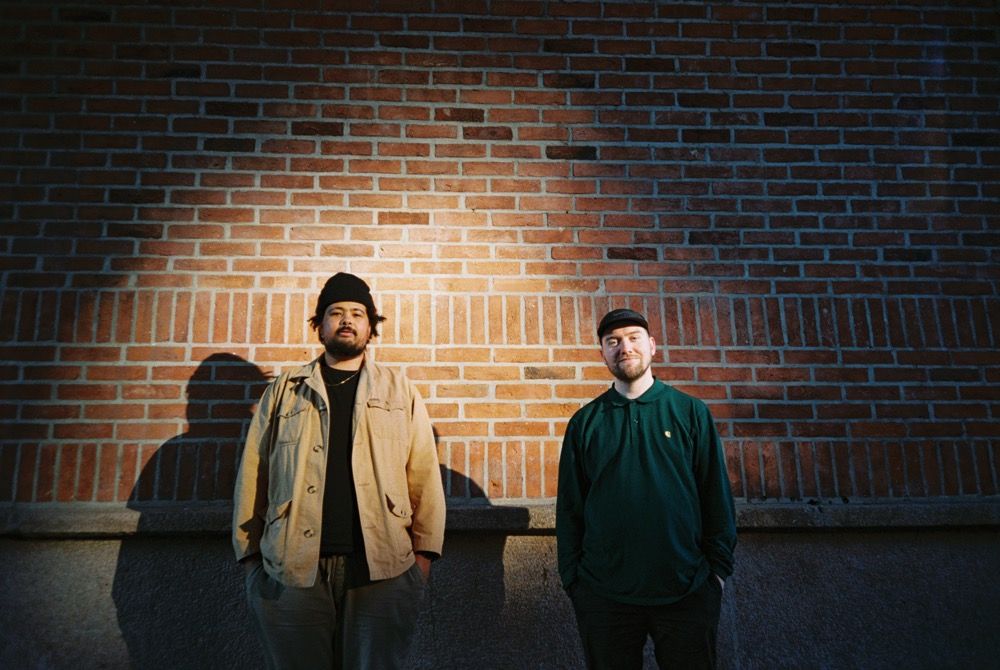 Last week, the Norwegian duo of Ol' Burger Beats & Vuyo dropped their debut full-length Dialogue. Beyond the familiar one-producer-one-rapper premise, their album exudes a common admiration and evident love for jazz and soul music that comes from different lived experiences. With callbacks to classic New York boom bap and nods to contemporary social concerns, it's the kind of simultaneously thought-provoking and head-nodding record people used to call conscious, but thankfully do not anymore.
Prior to this collaboration, how have jazz and soul music influenced or otherwise impacted you in your lives?
Vuyo: My uncle and my father have always been huge jazz aficionados, and music in general. My father was also good friends with Hugh Masekela, so whenever I visit him you're certain to hear trumpet coming trough the speakers. Soul music came a bit later for me. It was when I was a teen looking through the booklets of my favorite rap albums that I noticed the samples and started a journey that led me to so many greater albums and artists.

Ol' Burger Beats: I grew up with jazz and soul music in the house and I played a lot of songs by jazz and soul musicians on the piano and saxophone when I was young. I remember the first time I heard Songs in the Key of Life by Stevie Wonder, and how that made a huge impact and changed my whole outlook on music—like "why am I listening to this new pop music when they made incredible albums like this 30 years ago?" When I started getting into hip hop and sampling, that made my love for jazz and soul even bigger, I started hearing some of the same melodies in my favorite rap songs as in my favorite jazz and soul tunes. Jazz was always there, and naturally that also played a big part when I started making beats. Nowadays, digging, buying, listening and learning from jazz records is one of my biggest interests.
As you wrote and recorded the material that became Dialogue, what most surprised or impressed you about your respective collaborator?
OBB: I love how Vuyo can utilize all these different styles on one album. Some of his flows are super modern rhythmically, others are retro on purpose. Some lines are really melodic, while others are dark and monotonous. I think that's really impressive, knowing that many other rappers only use their one 'signature flow' on every track. I'm also super impressed by how Vuyo can make 32 bars in his head without writing anything down. I heard the myth about Jay Z doing that when I was younger, but I never actually believed it. However I think that makes Vuyo more free as a vocalist, like he's improvising more while performing and recording the music. As a fan of jazz and improvised music, I love that. His wordplay and metaphors are incredible too, there are so many layers within one line of words. Many of the references go way over my head, but still make sense in a way.

Vuyo: Ol'Burger never ceases to amaze me, of course his production speaks for itself. His in-depth knowledge of anything vinyl and rare also makes for great conversations. As far as when we recorded «Dialogue.» I was always impressed with the way he selected beats that complimented the overall theme of the album, and gave me the sonics to really try and push the envelope as far as my own lyricism goes.
The track "Summer Of George" seems to capture both the #BLM zeitgeist and the overall ethos of the Dialogue album. What role do you feel hip-hop artists can or should be playing at this critical time in our history?
Vuyo: This was actually the last song we recorded for the album and my personal favorite. I love how we juxtaposed George Floyd and George Constanza, with the late George Floyd being one of the faces to an ongoing battle of justice and equality worldwide and the latter is the epitome of «white privilege» so to say. As far as what role hip-hop artists can play, I'm not sure its there's an answer to that. Because you can only take care of the world you know, but of course I hope that this generation and the next can take some pointers from likes of Kendrick and J. Cole etc. than some of the other contemporaries.

OBB: I think that role is very important, and music can really change things. Being a white producer profiting from an African-American culture, I feel extra obliged to speak up about the racism, police brutality, and inequality. I know I'm privileged here in Norway, where I get to read books, watch documentaries and listen to albums about the reality of the black population in the US, instead of living it. I try to support the movement the best I can, and try to make my productions, albums and opinions as clear and explicit as possible. There's a rising extreme right wing here in Norway too, and it seems to me that the racism, conspiracy theories, and hate rhetoric is getting worse here as well. Dialogue and listening to each other feels like an answer to some of these issues.
Purchase or stream Dialogue here.
---