Irregular Vegetables, Vol. 47
new songs you oughta know + CABBAGES' weekly hip-hop links roundup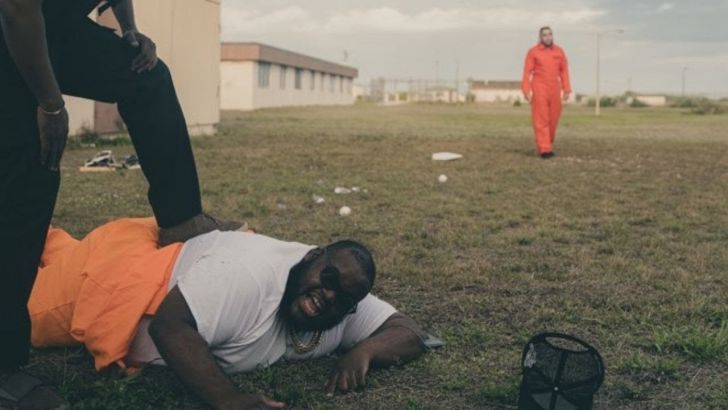 This newsletter marks the latest installment of Irregular Vegetables, a (semi-) weekly series of CABBAGES emails where I share links to recent writings from other hip-hop/rap music journos and critics, squeezing in my own work as I see fit. These midweek editions hit inboxes on Thursdays. Enjoy this week's reads and keep scrolling for another edition of Crudites, a feature where I recommend three recent singles/videos from hip-hop artists you may not be familiar with yet.
---

YG knew exactly which beat he wanted to use. When he explained the concept to DJ Swish, the producer thought it was something YG was doing for fun. "I never thought this would be popular," Swish said, "but it fits well with the times." DJ Mustard and Young Thug happened to be in the studio when the vocals were laid down. "We heard it back through the speakers and we already knew this was powerful," Hussle later recalled. YG thought Nip should be the one to rap the verses. "You always talk about real shit," he said. "I be on some turnt-up burnt-out shit." But Nip challenged YG to set it off. "Nah, you rap it!" Hussle said, and YG didn't hesitate. (Read more at Vulture)
Migos Cooled Off. Can They Get Back On Top?
'Culture II' was a commercial success, but critics dragged the 24-track album for being too long. The trio also pursued solo careers during this time, an experiment that received mixed reactions. In October 2018, Quavo kicked off the group's string of solo albums with 'Quavo Huncho.' Then Takeoff followed with 'The Last Rocket' in November and Offset released 'Father of 4' in February 2019. All three albums charted on the Billboard 200 ('Quavo' Huncho debuted at No. 2, while 'The Last Rocket' and 'Father of 4' debuted at No. 4), which could be credited to their prior success and intrigue as a group. Still, each solo project came with drawbacks and failed to move the needle on Migos' legacy. (Read more at Complex)
From Tik-Tok To Visionland: YBN Nahmir Is Back
Named after Simmons' favorite amusement park in Alabama, 'Visionland' delivers plenty of vintage Nahmir – which is to say, bouncing trap packed with hard-charging flexes, drawling snarls about AK's, Glocks, clips, choppas, Lambo and Bentley trucks, and verses aimed squarely at the haters and doubters. That defiance dominates at least half the album: on "Politics," he calls out "fake gangstas;" on "Prison" he'll send an adversary "to the sky"; "Make a Wish" is particularly grim, with vague threats at enemies' families. (Read more at GQ)
Om Hip-Hop releases had little uniformity but, looking back, some threads did run through its catalog. This was music that tended to focus on the core tenets of golden age rap: sample-based beat-making, deep-thinking lyricism, soulful grooves. Bucking trends might have been the aim, but a lot of the music could have comfortably slid onto playlists alongside the era's popular backpack rap being made by stars like Kanye West, Common, and Lupe Fiasco at the time. At Om Hip-Hop, gangster or mafioso rap themes were mostly eschewed. (Read more at Wax Poetics)
It wasn't until a few years later—after getting out of jail and switching his name to Rx Papi—that he started to reach listeners outside of his hometown. His rapping has retained that same animated, off-the-cuff energy, but he often shows a wide-ranging ability as a narrator. On his most recent project, '100 Miles & Walk'in,' he shifts from a visceral nightmare of finding himself dead in a bathtub to intensely personal real-life memories of his mother and aunt, to "feeling like a white boy in Laguna Beach." His freestyling takes songs to strange and interesting places, while his constantly rotating cast of rising producers provides an often ambient-leaning palette for his cinematic raps. (Read more at Audiomack World)
How Pete Rock & Nas Made Hip-Hop Perfection With "The World is Yours"
The beat that caught Nas' attention was particularly special for Rock. The producer was a devoted fan of legendary jazz pianist Ahmad Jamal, admiring the way his track "I Love Music" presented pristine layers of piano that playfully twist around one another before elegantly unraveling. In the song, there's a five-second loop that occurs at the 4.58-second mark, where a dark hum of bass seems to awaken a nostalgic chime. It disappears into the Ether almost as quickly as it arrives, but Rock couldn't get this brief moment of beauty out of his head. (Read more at Okayplayer)
---

Three new tracks for you to snack on...
Bfb Da Packman, "Federal": Taking punchline rap to exciting new places with each new track, the Flint, MI native masterfully spits a barrage of bars bursting with pop culture references as well as some nods to his prior singles.
CoachDaGhost, "Meditate": A standout figure in the increasingly crowded Brooklyn drill scene, the oft-outspoken rapper drops a brief and bitter taste of his upcoming Ghost Stories project.
Paris Texas, "Situations": This Compton duo come through with a second single teeming with urgent Frank Ocean-esque vibes on the vocals and a skeletal electro-boogie driving the beat.
---