Irregular Vegetables, Vol. 48
new songs you oughta know + CABBAGES' weekly hip-hop links roundup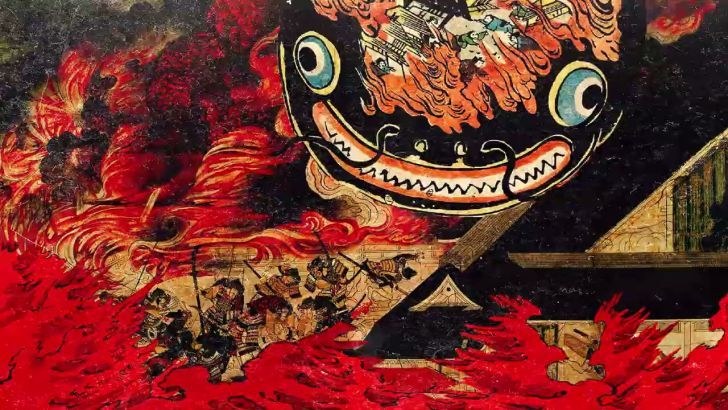 This newsletter marks the latest installment of Irregular Vegetables, a (semi-) weekly series of CABBAGES emails where I share links to recent writings from other hip-hop/rap music journos and critics, squeezing in my own work as I see fit. These midweek editions hit inboxes on Thursdays. Enjoy this week's reads and keep scrolling for another edition of Crudites, a feature where I recommend three recent singles/videos from hip-hop artists you may not be familiar with yet.
---

YouTube Rejects Internal Request To Censor Rapper YG Over Robbery Lyrics
Employees had requested the 2014 track, "Meet the Flockers," be removed, following the 16 March shooting in Atlanta that killed eight people, six of them Asian women, as well as a wider wave of anti-Asian hate crime in the US. The track begins with the lines: "First, you find a house and scope it out / find a Chinese neighbourhood, cause they don't believe in bank accounts." (Read more at The Guardian)
Armand Hammer Adds The Alchemist To Make For An Even More Intriguing Brand Of Underground Rap
Instigated long before covid times, the process of making "Haram" was still a staggered one. Between Armand Hammer's making of "Shrines," the individual projects all three were working on separately, and the eventual pandemic that would require fully masked rapping in the studio, there were times when Woods was resigned to the idea that the final product, if it happened at all, would be in line with previous Hammer albums — a sprawling collaboration, with Alchemist as just one of many producers. But eventually the trickle of beats he sent to the duo became a flow. Which brought its own pressures. (Read more at Washington Post)
In A Latin Genre Dominated By Men, Reggaeton 'Bichota' Karol G Takes Aim At The Top
Karol rarely sought other women as collaborators before 2019, when she tapped Trinidadian American rap queen Minaj to write verses for "Tusa," or "Heartbreak." The two first corresponded through private messages on Instagram, where they traded notes and recordings for the song that became Karol's biggest hit, with more than 1 billion YouTube views. "My whole mentality on the industry changed when Nicki gave me [a chance]," she says. (Read more at Los Angeles Times)
How The Pandemic Brought Golf Style Up To Par
This change in the aesthetics of the sport has probably been caused by a perfect storm of Millennial-facing factors. First, over the past couple of years, a new wave of younger celebrities that break the sport's stereotypes around age and race have started playing the sport — most notably rappers like Schoolboy Q, Tyga and Macklemore (who has recently launched his own mid-century-inspired golf line, Bogey Boys).  (Read more at Gentleman's Journal)
Tokyo Jetz Gets Real About Rap & Motherhood
Born Shauntrell Pender and hailing from Jacksonville, the 26-year-old, tatted-up emcee cites Nicki Minaj and Trina as some of her biggest influences. Her Florida upbringing exposed her to a lot of "ratchet" music, and Tokyo Jetz gravitated toward artists like Trick Daddy, Boosie, and Plies when she was old enough to listen to music on her own, a departure from Pac and Biggie, which were introduced by way of her parents as a kid. (Read more at Audiomack World)
How Much Trouble Is Lil Nas X In With The Nike Satan Shoe Lawsuit?
The lawsuit itself has two main parts: trademark infringement and trademark dilution. "Trademark infringement is when a use creates a likelihood of confusion or association, or the expectation that the use is authorized by the trademark owner," said Alexandra Roberts, a professor at the University of New Hampshire School of Law. "Dilution," she continued, "is when a use harms the reputation of a famous mark in one of two ways, and Nike alleges both of those ways: The first one is blurring, which kind of eats away at distinctiveness of the famous mark by associating it with a second source. The second is tarnishment, which is harming the famous mark's reputation by associating it with something tawdry." (Read more at Vice)
---

Three new tracks for you to snack on...
Kiefer, "Friends": With late night piano and a swinging rhythm, the second single from the Stones Throw jazzbo's forthcoming project continues to blur the already amorphous definition of what it means to represent L.A.'s beat scene.
Princess Nokia, "It's Not My Fault": This unorthodox and ever-intriguing New Yorker drops a confident trap-leaning banger, its joyous music video a winking throwback to that distinctive early 2000s hip-hop/R&B video vibe.
Quelle Chris & The Alchemist, "Iron Steel Samurai": One of Mello Music's dopest talents teams up with the hip-hop producer extraordinaire for a dizzying and dazzling bar frenzy set to a hard psych fuzz indebted beat.
---