Irregular Vegetables, Vol. 53
new songs you oughta know + CABBAGES' weekly hip-hop links roundup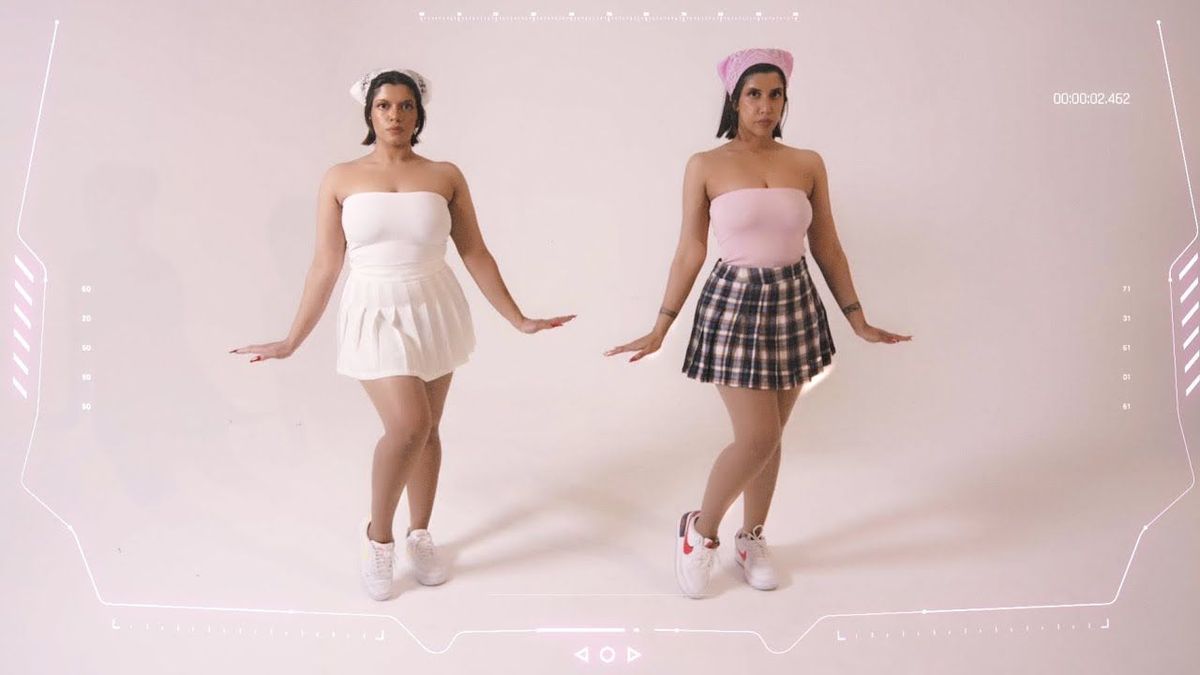 This newsletter marks the latest installment of Irregular Vegetables, a (semi-) weekly series of CABBAGES emails where I share links to recent writings from other hip-hop/rap music journos and critics, squeezing in my own work as I see fit. These midweek editions hit inboxes on Thursdays. Enjoy this week's reads and keep scrolling for another edition of Crudites, a feature where I recommend three recent singles/videos from hip-hop artists you may not be familiar with yet.
---

DMX: Exodus – A Bold And Bleak Posthumous Finale
Whatever else it may be, it isn't the kind of posthumous hip-hop album that arrives cobbled together from studio outtakes: according to producer Swizz Beatz, only one track – "Money Money Money" – was compiled following DMX's death. And 'Exodus' was clearly intended to spectacularly revive DMX's career. There are more guest appearances in these 40 minutes than on his first three albums combined. Clearly his contacts list was raided, with old enmities soothed: Jay-Z, who DMX once described as his "arch nemesis," turns up on "Bath Salt," his smooth boasts about his wealth contrasting sharply with DMX's raw-throated, desperate-sounding threats of violence. (Read more at The Guardian)
Freaky Rap Pioneers PM Dawn Wrote The Rules Of Summer Style
In a 1993 performance on 'The Tonight Show with Jay Leno,' Minutemix wore a leather baker boy cap and a khaki anorak suit, while Prince Be wore a glittery Southwestern-print poncho and black jeans airbrushed with the duo's name—a blueprint, perhaps, for the sweetheart gnarliness of Post Malone, but also something so freaky it could only be personal, a heartsleeves combination. And in some ways, they shared more aesthetically with conjurers like Stevie Nicks than their conscious rap peers, even as they likewise draped themselves in Ankara prints. PM Dawn posed in purple silks and layered necklaces with occult symbols, like mystics. They shared Prince's sugary, single-rose sensuality, but replaced his thirsty funk with an interest in a higher power. And as their obsession with visuals like flowing clouds and running water suggested, they imagined their music not simply as a form of self-expression, but, however corny, some kind of portal to another universe. (Read more at GQ)
42 Dugg Is Working On Freedom—For Himself And His Partners
He raps about pain, trapping, and using utter grit to get out of his circumstances. Songs like "Mama, I'm Sorry" paint the picture of a young man who sees rap as a ticket out, but doesn't know yet how to cash in. Success has come, but so have other incidents. A year ago, he was arrested for a federal firearms charge days before he was scheduled to perform at Little Caesars Arena in his hometown of Detroit. Yet here he is, trying to make good on his potential, hoping his ambition and talent can bring his community out of poverty. (Read more at The Ringer)
Lil Wayne Is Still Going Bar For Bar With the Generation He Inspired
There's a sect of rap fans who feel like his fixation on braggadocio and rhymes about women isn't all that impressive, and they've never rated him high as a result. Others feel like he hasn't grown as a rhymer, perhaps even devolving with the absence of tracks like "Georgia Bush." That's fine. But the beauty of Wayne is that he's been consistently great with a creative approach that gets to the heart of what rhyming is all about: free associative rhymes that show off your wit, technical penmanship, and ability to ride the beat. (Read more at Complex)
"Acknowledging Sampling As The Classic Sound Of Hip-Hop Is Essential:" An Interview With Ol' Burger Beats
An avid crate digger, one glimpse at his Instagram page reveals a fondness for obscure jazz and soul from the '60s onwards. Lou Donaldson, John Coltrane and Donald Byrd albums surround him in his endearingly analogue studio, which happens to be located in the living room of his apartment. It's here where he creates the smooth, sample-heavy beats that have become his trademark since 2014's Dilla and Pete Rock-indebted 'High Rhodes' LP. With music teachers for parents, it was perhaps inevitable that Ole-Birger Neergård would follow their path and become a student of the game. (Read more at Passion Of The Weiss)
[Westside] Gunn serves as executive producer and raps three times, though his added value is clearest when he shows up to ad-lib under Mach's verses or talk neo-Puff shit between them. Mach has long been a chameleon, rapping or singing over some of the drumless loops that are a staple of the post-'Marcberg' underground, but also beats that are far more punishing, or far more maximal; the unifier has been a jagged mix. (Read more at Pitchfork)
---

Three new tracks for you to snack on...
Cartel Madras, "Dream Girl Concept": As the queer Desi-Canadian sibling duo approach the highly anticipated final chapter of their Project Goonda trilogy, they unveil an impeccably cool hip-house inspired single with hypnotic bars.
Cold Medina, "Holy Water": Setting the stage for the forthcoming Knights In Tropicana project with producer Matt Kelly, the Oakland emcee spits a steady stream of religious allusions and secular rap ruminations.
Andrew Mbaruk & Th' Mole, "Aleph": In keeping with the Weird Rap ethos, two of the deliberately out-there collective's experimental cohorts come together for an intriguingly off-kilter and deadpan-delivered single.
---