Irregular Vegetables, Vol. 59
new songs you oughta know + CABBAGES' weekly hip-hop links roundup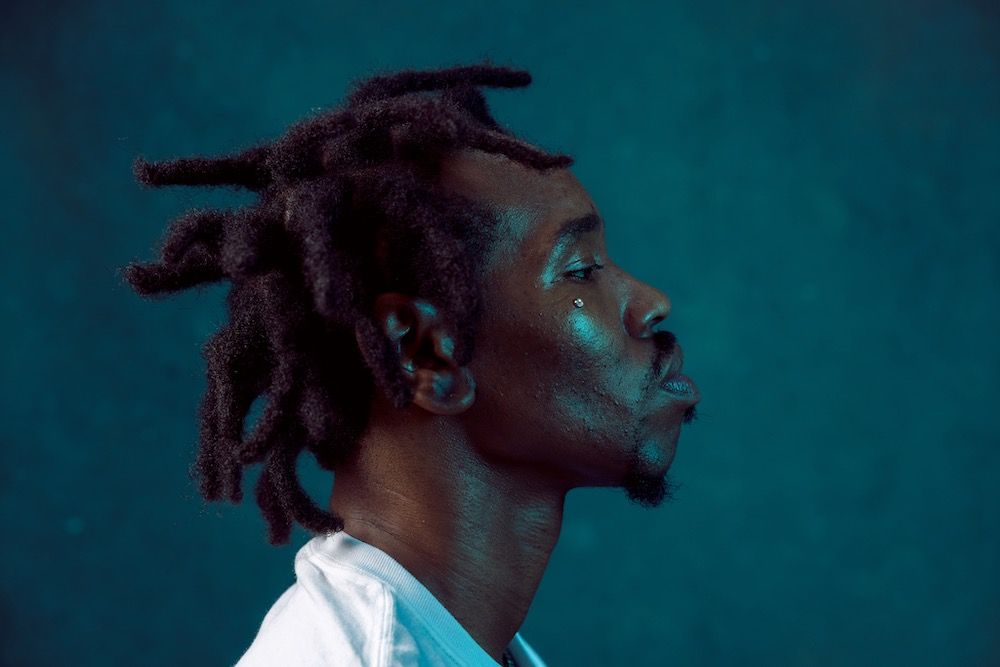 This newsletter marks the latest installment of Irregular Vegetables, a (semi-) weekly series of CABBAGES emails where I share links to recent writings from other hip-hop/rap music journos and critics, squeezing in my own work as I see fit. These midweek editions hit inboxes on Thursdays. Enjoy this week's reads and keep scrolling for another edition of Crudites, a feature where I recommend three recent singles/videos from hip-hop artists you may not be familiar with yet.
---

---

Pink Siifu, A Shape-Shifting Musician With One Demand
Wearing a white sweatshirt, denim coveralls, glitter-gold-painted fingernails, beaded braids and a white durag beneath a brimmed leather kufi hat, Matthews looked like his influences all at once: Sly Stone, Andre 3000, Sun Ra. He spoke with the same laid-back cadence that he employs in his music, and he lit up when talking about his upbringing.He's not always so chill, though: His live shows are filled with perpetual movement. Sometimes he'll hop on speakers, and at other moments he'll walk in a nonstop loop onstage or occasionally through the crowd. It's as if all the music he has taken in over the years were trying to come through concurrently. (Read more at New York Times)
In basketball the "glue guy" is the player who holds the locker room together, dives for loose balls, sets screens—does Andre Iguodala shit, basically, or Jae Crowder if you're squinting. And to me, that's always been Memphis Bleek on any posse cut or other collaborative effort. His bars aren't the flashiest, but they're always technically proficient and nicely serve the song. Like, listen to how he starts "The Roc (Just Fire)" with an absolutely stellar verse—albeit one that follows a fairly conventional cadence. This sets up Beanie Siegel and Cam'ron to stand out with slightly more complicated rhyme schemes. (Read more at Passion Of The Weiss)
How Alchemist And Boldy James Found the Cheat Code On Their New Album, 'Bo Jackson'
Both men say that their last project was something of a lightning-in-a-bottle phenomenon—they went into the studio, laid down what they had, and put it out. They say they knew they had something special, but they weren't sure who would take notice. But after the praise 'Price of Tea' received, they knew they'd have to come even harder with its follow-up, so they took extra care with 'Bo Jackson,' sifting through dozens of tracks and piecing them together (not unlike how Alchemist hand-made the cover out of cut-up Bo Jackson cards). "Last one, we pretty much made what we made and that was the album," Alchemist says. "This one, I wanted to chisel it." (Read more at The Ringer)
If Lizzo Still Makes You Uncomfortable, Oh Well
Megastardom was an uncomfortable fit. Getting them to comply with the coyness and perfection we demand from pop stars was a losing game. They're irreverent, funny, and very online, the kind of people who routinely get themselves in trouble for doing or saying too much, the kind of celebrities people love to loathe, the kind of internet poster you can almost expect to hear from if you talk too much shit. Lizzo and Cardi use "Rumors" to remind the audience why they clap back as harshly and as routinely as they do. Women of color get less pay but more rules, less opportunities but more scrutiny. (Read more at Vulture)
Bfb Da Packman Wants To Know What's So Funny
Bfb Da Packman's self-deprecating punchlines and raunchy on-stage antics stand out in a genre that's grown — somehow — increasingly nihilistic. It's understandable that the humor in Bfb Da Packman's music tends to overshadow an impressive story of a man with powerful resolve. His first two albums, 2019's 'STD' and 'God Blessing All the Fat N****s,' chart his journey on the straight and narrow path out of the streets of Flint, Michigan to Houston, where he held steady jobs while rapping, parenting, and investing whatever money was left into promotion. (Read more at Okayplayer)
In the thirteen years since "Iron Works," Ka has put together an astonishing independent hip-hop career. His music is mostly self-produced; for many years, he paid for studio sessions with money made while working overtime as a firefighter, and mailed out his records to fans, as a one-man shop. That ethic—the late-shift, side-hustle, legion-of-one style—feels baked into the music itself. Along with the Long Island rapper-producer Roc Marciano, Ka has preserved a certain strain of bars-first New York City rap that prioritizes its stark, ascetic music-making practice as much as its hardscrabble tone and acerbic lyricism. (Read more at The New Yorker)
---

---

Three new tracks for you to snack on...
Machinedrum, "Stone Age (feat. Deniro Farrar)": The critically acclaimed Vapor City producer reps his North Carolina roots by linking with this Charlotte rapper for a lyrically riveting and sonically stimulating collab that inherently demands rewinds.
Solemn Brigham, "Dirty Whip": Marlowe's rapping half prepares listeners for his solo Mello Music debut South Sinner Street with this succinctly spat session built around an old timey piano-driven Supa K beat.
Van Buren Records, "Cash Rules": Following up their Bad For Press project, from a few months back, the rising Massachusetts crew drop an ominous yet dope posse showcase aided by AzizTheShake.
---