Irregular Vegetables, Vol. 62
new songs you oughta know + CABBAGES' weekly 420-friendly hip-hop links roundup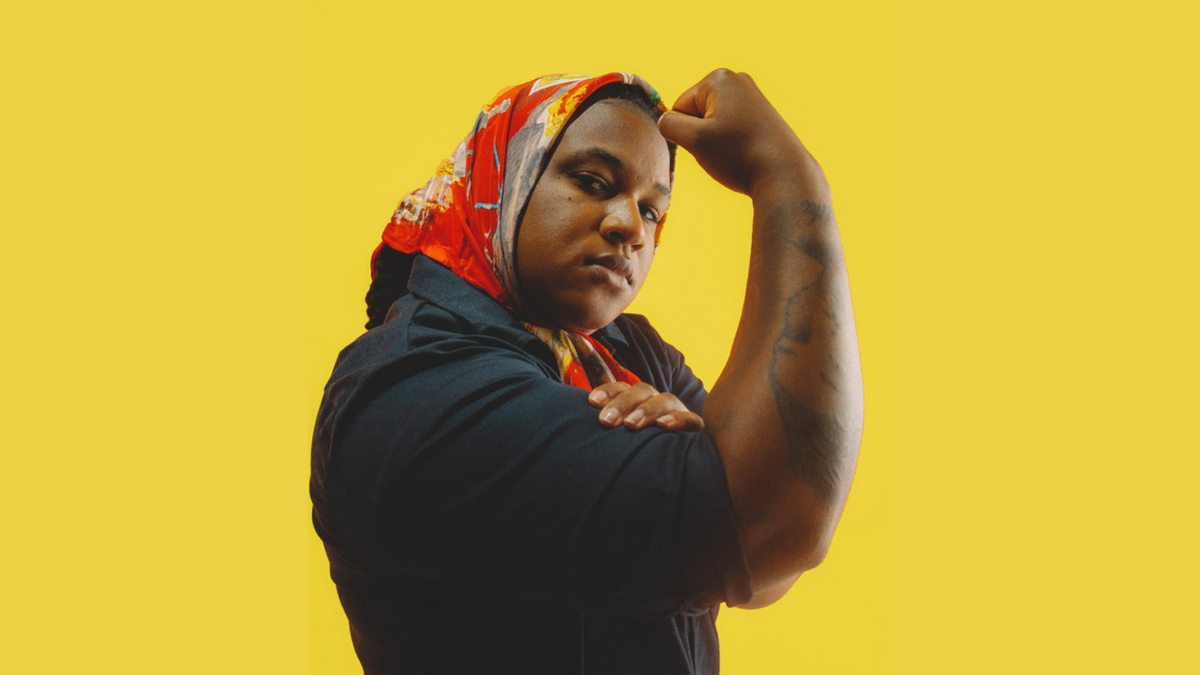 First and foremost, R.I.P. to Young Dolph.
This newsletter marks the latest installment of Irregular Vegetables, a (semi-) weekly series of CABBAGES emails where I share links to recent writings from other hip-hop/rap/cannabis journos and critics, squeezing in my own work as I see fit. These 420-friendly editions hit inboxes on Thursdays. Enjoy this week's reads and keep scrolling for another edition of Crudites, a feature where I recommend three recent singles/videos from hip-hop artists you may not be familiar with yet.
---

RZA On The Sacred Art Of Protecting Black Stories
RZA has spent substantial time in recent years preserving the rich history that Wu-Tang created. The producer/rapper has diversified his career to work in TV and film, and he's used those as vehicles to help tell the Wu-Tang Clan's story. In 2019 he worked with journalist and filmmaker Sacha Jenkins to release 'Wu-Tang Clan: Of Mics and Men,' a Showtime docuseries that told the story of the group's career. This year saw the second season of 'Wu-Tang: An American Saga,' a Hulu series that takes the approach of a television drama to narrate the crew's rise... RZA's approach is shrewd, not only in terms of business, but in terms of retaining ownership of a narrative: Black people's contributions are often lost or mischaracterized by white historians who are either invested in stealing those stories for themselves, or have so little involvement in the cultures themselves that despite good intentions, they're not the right ones to retell them. (Read more at Mic)
Inside Noah "40" Shebib And Drake's Cannabis Brand Bullrider
Now, Bullrider is gearing up to launch its very first flagship store. Located in Brampton, Ontario (67 Selby Rd), the shop is an immaculate vibe, featuring steel armature sculptures and trippy murals by Toronto graffiti artist Kwest, who's also done the artwork for Drake's studios throughout the years. Besides the fresh aesthetic, it offers fresh flower too. Its industrial site will eventually allow it to operate as one of Ontario's only farm-gate cannabis stores, selling Bullrider—along with other high-end strains, like Wedding Cake—directly to the consumer from the spot where it's made. It'll also be the first retail store in the country with an in-house hash lab. "We can do really cool shit there that nobody else can do," 40 says. (Read more at Complex)
Mos Def's 'Black On Both Sides' Is The Perfect Album
It took courage to release something like Black on Both Sides in 1999. Rap wasn't as open-minded as it is now; for Mos to incorporate singing was still seen as peculiar. This was long before artists like Kid Cudi and Drake made singing rappers ubiquitous in the mainstream marketplace. He wasn't the first to do this, though: Lauryn Hill did so on her 1998 opus, 'The Miseducation of Lauryn Hill,' but she was an equally adept vocalist who held her own in R&B... Because hip-hop was still hyper-masculine, there was a false notion that Mos was perhaps too soft to be considered a serious MC. Where others rapped about drugs and violence, he showed us it was cool to be regular, that you could unpack life without the facade. It was fine to have a song about romantic love near one about the global water crisis. It was also fine to not have shit figured out. (Read more at The Liner Notes)
Lil' Kim Enters Cannabis Space With Superbad, CampNova Partnership
The partnership between Lil' Kim, superbad and CampNova carries additional significance, with all principles involved being Black entrepreneurs. Morrison, whose background is in marketing and branding, working with top names like T Mobile and Monster Audio, highlighted the collaborative partnership between the three. He said all parties are committed to ensuring each brand sees continued success, a strategy CampNova applies to each partnership. Doubling down, Morrison said it's essential to support a project highlighted by a high-profile Black female hip-hop artist. "There's no other brand out there like that," he stated. If the venture does succeed, Morrison sees it creating an influence on other young Black girls, including his three daughters. "I want them to see someone that's a Black woman handling her thing so that they can dream," he explained. (Read more at High Times)
But there is one shift that no amount of planning can account for: the sudden death of founding member Stepa J. Groggs on June 29, 2020, at age 32."For most of our friend group, Groggs was our first major loss," Ritchie explains over Zoom. "At our age, no one ever expects it to be one of your peers." To fans and peers alike, Groggs was both a ball of energy and a grounding force when necessary, his raps packed with humor and hard-earned pathos. Paired with Ritchie's quick-witted rhymes and Corey's beats, Injury Reserve established themselves under strange constraints. Their breakout projects, 2015's Live From the Dentist Office and 2016's Floss, were recorded after hours in Corey's grandfather's old dental office. Their early work was heavily informed by groups like A Tribe Called Quest, OutKast, and the Cool Kids, but even at their most traditional, Corey's beats would bend, pop, and melt like deep-fried memes turned into GIFs, while Ritchie and Groggs surfed their unpredictable waves. (Read more at Pitchfork)
Sean Paul: 'Legal Cannabis Dispensaries Are A Good Thing, But Their Weed Tastes Like Cardboard'
Paul is a lifelong advocate of cannabis's beneficial properties – many of his songs reference and celebrate it – and says he thinks of those like his father who were criminalised by their involvement with the drug whenever he hears about cannabis legalisation advancing around the world. "Cannabis had been decriminalised here in Jamaica, but there's still an overwhelming number of people who are in prison because they were smoking a spliff or had an ounce bag," he points out. "I've seen the same politicians and lawyers and doctors that used to say, 'It's a maddening thing, it's going to drive you crazy, it's a gateway drug, don't do it' now turn around and say how beneficial it is. Politicians are taking money from big businessmen and forcing out the real farmers who cultivated the good stuff." (Read more at The Independent)
---

---

Three new tracks for you to snack on...
Career Crooks, "SP Bumper Cars"
Dot Demo, "Himalayan Pink Salt (feat. Pop Vazquez)"
Chanelle Kazadi, "Two Cents"
---