Joell Ortiz Hearts The Heatmakerz
+ reviews of the latest by DøøFus, Ransom & Rome Streetz, and Stik Figa & Conductor Williams. This is CABBAGES #084.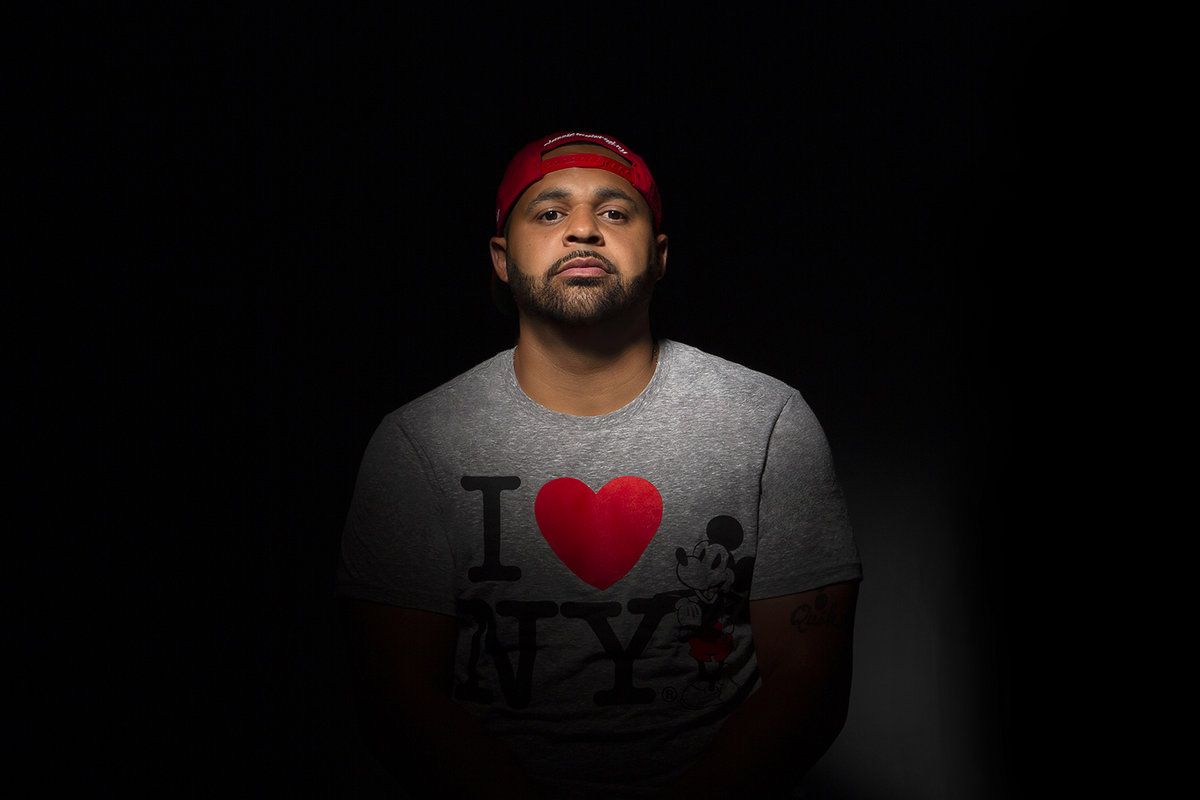 It starts with "In My Feelings," the first eight seconds a serotonin-depleting blur of muted synth burbles, breathy pads, and stop-start DJ dynamics. And then, before a woman's voice makes a subtly sultry yet ominous introduction:
HEATMAKERZ. CRACK MUSIC.
Even before Joell Ortiz spits his first bar on Autograph, a brand-new album for the Mello Music Group label, the unmistakable imprimatur of New York-based production duo The Heatmakerz puts any and all listeners on notice. The Brooklyn native, an erstwhile Aftermath Entertainment signee and respected Slaughterhouse vet, carries a considerable amount of weight in the rap game already. But, be that as it may, when backed by their musical might, he rises a few more inches off the cold concrete, elevated and energized by their signature style.
While the origins and ownership of "chipmunk soul" are currently being discussed, litigated, and bandied about on Drink Champs and in revisionist Twitter threads, The Heatmakerz endure as present-day harvesters of a sound they helped cultivate and refine on Dipset classics like Diplomatic Immunity and Juelz Santana's From Me To U, as well as on albums like Ghostface Killah's Bulletproof Wallets and Lil Wayne's Tha Carter III. But arguably as important as those past accomplishments are their contemporary continuations of the form in recent years, notably on Jim Jones' El Capo and Cam'ron's Purple Haze 2.
As with Ortiz's exemplary 2019 full-length Monday and 2020's deeply satisfying KXNG Crooked collaborative set H.A.R.D., their presence on Autograph is substantial. They're responsible for just over half of the beats here, including that of the aforementioned tell-all opener and the dynamic Sheek Louch team-up "Love Is Love." Theirs is a documented working relationship that stretches back, at least, to 2014's House Slippers, an oft-overlooked record on which they were the dominant beatmakers.
Clearly, Ortiz's Heatmakerz patronage up to and through Autograph benefits from camaraderie and generational peership. Still, beyond professionalism and friendship, it also represents his prescient faith in the duo's ability to keep crafting music to match his maturing yet never softening lyrics. At a time when rappers on the so-called wrong side of 40 are downright thriving, his shrewd bet on the duo has more than paid off. An active participant in where they're heading, he's firmly part of their living legacy–and they his.
---

Stik Figa & Conductor Williams, Joyland (buy it / stream it)
Before becoming a Griselda production go-to, Conductor Williams was rocking with rapper Stik Figa. Following up their Tomorrow Is Forgotten from last year,  the durable duo continues doing the work with this sitcom-sized outing. But don't let the brevity fool you; these two pack mad heat inside these ten tight tracks. The soul rattle and shrewd bars of "Whizzo's Revenge" scarcely reach the two minute mark, as does the unholy roller "And The Moral Of The Story." The silky smooth boudoir jazz bed of "Only Toy Guns Go BANG!" makes way for a steady stream of referential and punny bars from the naturally witty, mentally sharp emcee.
Ransom & Rome Streetz, Coup De Grace (buy it / stream it)
Counterintuitively, hip-hop's feature-centric norm actually stifles the potential for creativity. For those who spit about crimewaves and cook spots, especially, it too often leads to street pastiche rather than street poetry when real cohesion between rappers is absent. This, perhaps, is why Coup De Grace hits the way it does, with experienced emcees Ransom and Rome Streetz in uncanny lockstep on this chilling set of true collabs. Though the gritty "No Remorse" sets the tone for what's to come, the project only gets deeper the further in you get, exemplified by the smothering dark of "Silent Murderers" and the Rashomon-esque narrative "Claudine."
DøøFus, NCL​-​DøøFus 2: SWAMP PHONK (buy it / stream it)
Listening to the latest from this eastern Virginia artist feels kinda like microdosing–or rather, thinking that you're microdosing while your brain slowly sizzles. This mesmeric sequel to the NCL-TIM produced HOODRAT NOIR is a hazy melange of freeform lyricism, mashed-out samples, cinematic snippets, and g-g-g-gonzo beats with the potential to frizzle fry your hip-hop wiring. Døøf(us) has a deceptively easygoing approach, the self-awareness and intellect inherent in his verses lurking just under the screwed-up surface of dissonant lounger "BillyBobDoughphus"and sparkling brooder "Multi-Purpose Prada Shoes."
---

---