Irregular Vegetables, Vol. 66: Tiona Deniece
a Q&A with Tiona Deniece, 3 new songs you oughta know, and CABBAGES' weekly 420-friendly hip-hop links roundup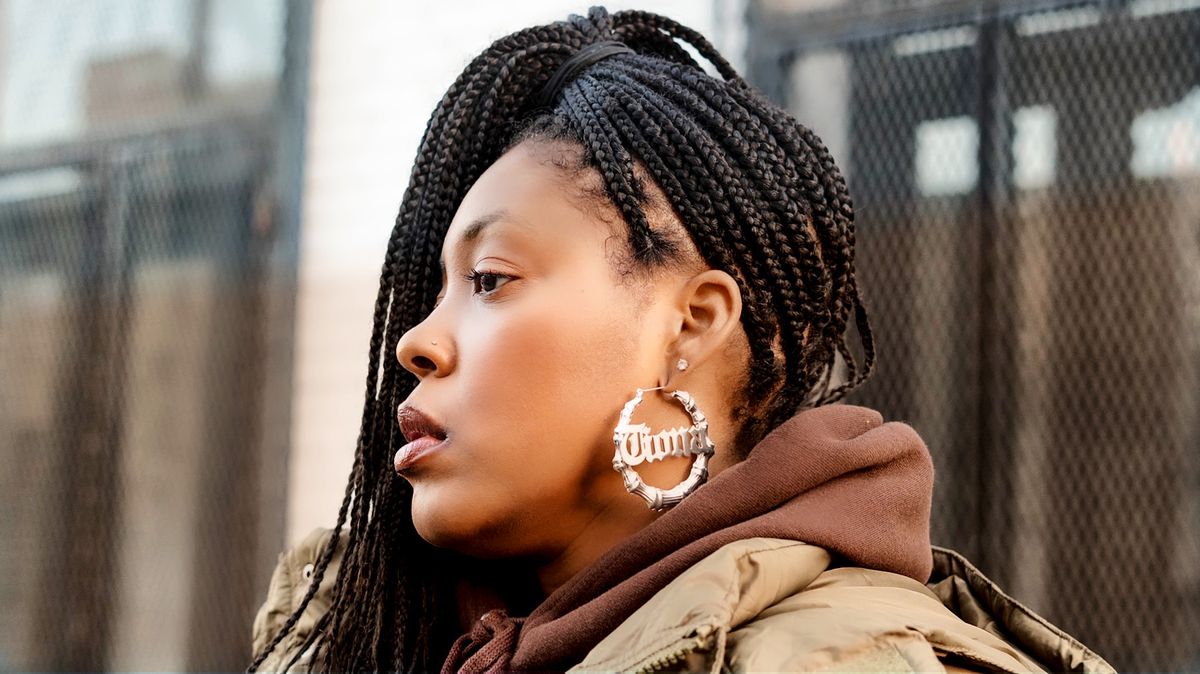 This newsletter marks the latest installment of Irregular Vegetables, a (semi-) weekly series of CABBAGES emails where I share links to recent writings from other hip-hop/rap/cannabis journos and critics, squeezing in my own work as I see fit. These 420-friendly editions hit inboxes on Thursdays.
Enjoy this week's reads and keep scrolling for an interview with Griselda-affiliated singer Tiona Deniece, who recently released the duo project Mask & Glove with New York rapper Flee Lord. Then stick around at the end for another edition of Crudites, a feature where I recommend three recent singles/videos from hip-hop artists you may not be familiar with yet.
---

"The Songs Are Like Testimony": An Interview With Big Boi From Outkast
A bearded Big Boi is smoking a blunt beside a placid, cerulean pool. It's 3:03 p.m. in late October and one half of Outkast, the greatest duo in the history of hip-hop, is sitting by himself in a sun-drenched corner of the patio behind his house, hoping to find a better internet connection. He was a few minutes late to our Zoom call. A thin can of Starbucks Doubleshot Espresso sits next to him. Not exactly a southernplayalistic pose but, hey, times change. By his own admission he's become a stereotype of midlife domesticity. "I just mastered this fucking grilled lobster recipe like a motherfucker, man," the rapper says, a thick gold rope chain splitting the "A" on his navy-blue Atlanta Braves Nike hoodie. "I got my own air fryer coming out real soon like a George Foreman grill." (Read more at The Ringer)
Federal Drug Laws Force Pot Shops To Carry Lots of Cash And No Insurance. Now They're Getting Robbed
Take the case of Alphonso "Tucky" Blunt Jr., the owner and operator of Blunts and Moore, a retail cannabis business that opened in Oakland in 2018. The store was granted a license as part of the city's Equity Permit Program, which reserves half of all cannabis business licenses for applicants who either have a marijuana conviction or live in certain heavily policed areas. In addition to his staff, Blunt employs three armed guards, both to protect the store and to provide escort anytime an employee needs to travel with cash. If a traditional business needs to pay a bill, it could make an electronic payment, or get a certified check through its bank. But for a cannabis business that lacks access to bank services, a simple task requires needless complexity. (Read more at Reason)
Kanye And Drake's 'Free Larry Hoover' Concert Was A Missed Opportunity
Together, the two dictated the changing tides of hip-hop that are still reflected more than a decade later. It didn't work here, though, with Kanye forgetting his lyrics, and Drake seemingly being uninterested in playing hits that made him the biggest artist in Hip-Hop. They also never mentioned prison reform. There was one mention of Hoover, caught by an ambient mic that said "Larry Hoover was a man who made a mistake," but nothing extensive or educational. If you are going to do a concert on prison reform, a real-life issue that affects millions of incarcerated people, it shouldn't just be for the sake of legacy-building, self-mythologizing, or the public perception of resolving a beef. Such an event should bring enlightenment to a situation that deserves discussion. If bailing out Hoover is the mission, there should be some sort of roadmap to that goal — knowledgeable speakers in the criminal justice reform space, statistics, the amount of donations shown. (Read more at Mic)
In 2021, Legal Cannabis Industry Scored Wins, But Still Lags In Diversity, Say Experts
It's not just California that continues to chafe under regulatory issues, other mature and newly legalized markets are experiencing similar struggles. "Licensing battles in newly legalized states and stiff market competition in many of the most mature markets have made this a trying year for our industry," said Jesce Horton, CEO at LOWD, a Portland, Oregon-based cannabis production company. Horton does laud one prominent industry trend: "What's undeniable though, is the mad race towards legalization continues as states and, even, the federal government become more progressive on cannabis." (Read more at Forbes)
Ralph McDaniels On The 10 Year Journey It Took To Get His 'Video Music Box' Documentary Made
"In the beginning, there were maybe a handful of hip-hop videos because hip-hop wasn't selling like that yet. For an artist to have a video, they really had to be selling music. If it was something that was new, an artist or group probably wouldn't have a video for it yet. I was going to record companies telling them, 'I heard this song. It's hot in the streets. Y'all should do a video for Eric B. & Rakim. Y'all should do a video for this song by Kurtis Blow.' They were like, 'OK.' But nobody was asking them for those videos prior to that. I began to put that idea in their heads that now you have a place to play them at... Eventually, I started getting these little exclusive low-budget videos from the artists, and then I would just go out to wherever they were performing and record them in all locations: performing at a club, some park, or whatever it was and getting interviews. That's how the whole Video Music Box thing got started. We started it in 1983." (Read more at Okayplayer)
Imagining A Cannabis Culture That Isn't Just For Bros
When one thinks about leaders in the cannabis industry, a very specific kind of guy (and it is a guy) comes to mind: white, on the young side of middle-aged, possibly wearing prayer beads. Several versions of this man appear in a 2019 New York Times story about the biggest CBD company in the business; they top MJBizDaily's list of the highest-paid weed entrepreneurs in the country. Business Insider estimates that white men hold 70 percent of C-suite positions at North America's largest publicly traded cannabis companies. Hillary Peckham is among the women working to change that image. (Read more at The Cut)
---

---

Three questions. Three answers. That's a wrap.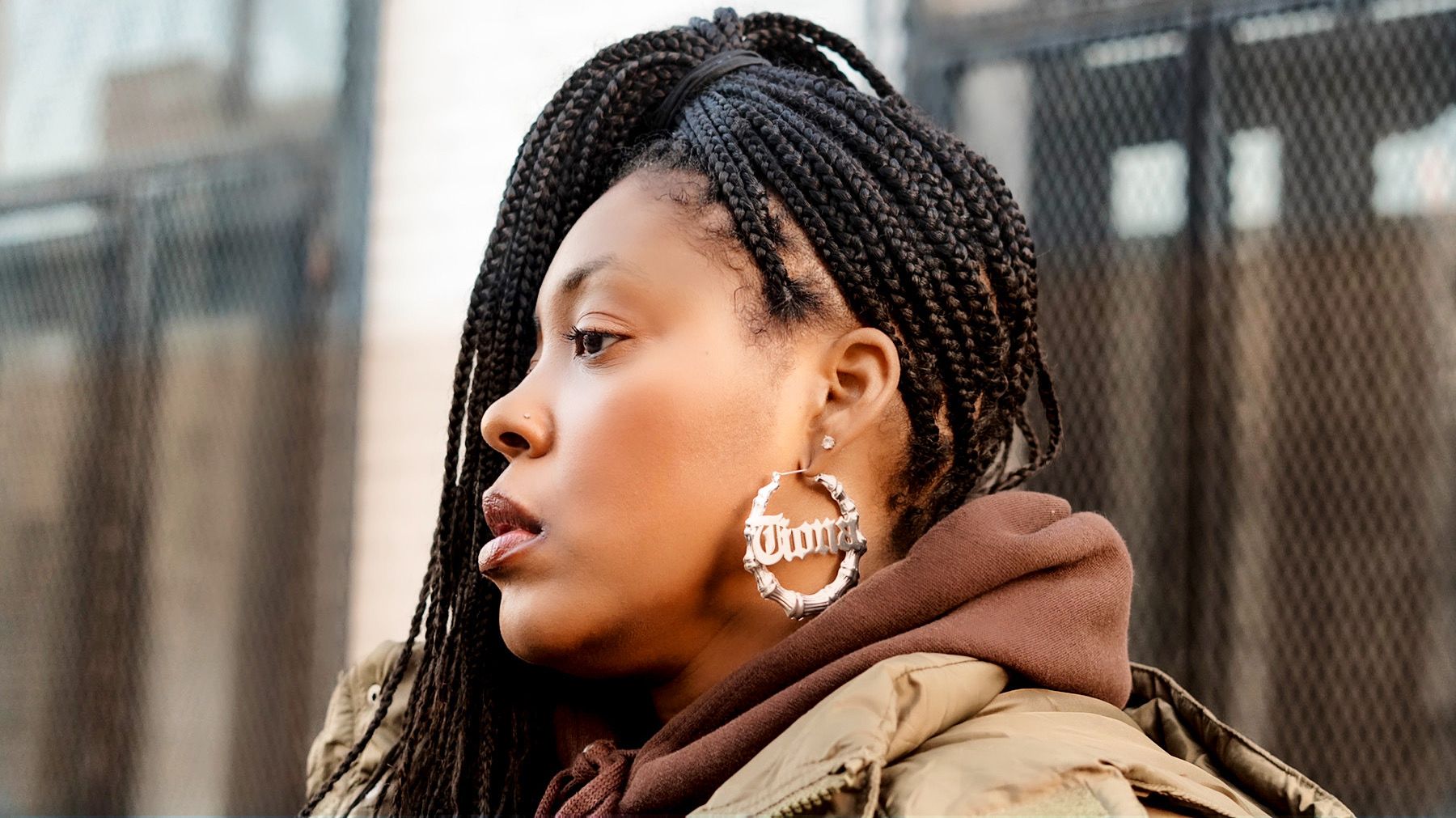 New York singer-songwriter Tiona Deniece should be recognizable to Griselda fans everywhere for her multiple memorable appearances on records including Westside Gunn's Fourth Rope and Boldy James' The Versace Tape, as well as the crew album W.W.C.D. Her latest project, Mask & Glove, is a collaboration with prolific Queens rapper Flee Lord.
How did you first connect with the Griselda crew?
I actually went to grammar school with West. Of course, as we got older, we went on different paths. I ended up moving to NYC and going to grad school. One day, he posted on Facebook that he was looking for a singer, and my college roommate, who I was staying with when I first moved to Atlanta, saw the post and tagged me about a million times! Then other people started tagging me and we reconnected. He asked me to come to the studio to do "Never Coming Home" and the rest is history.
Mask & Glove differs from the bulk of your prior hip-hop features in that it feels more like a full-on collaboration, especially on songs like "Mike Jack." Was this always the intent and approach for this project with Flee Lord?
The intent behind Mask & Glove was to talk about that Hood Love, that tumultuous ride-or-die love. A lot of my other features are very grimy in nature but still talking about the streets. With Mask & Glove, I wanted to stay true to what people know me for, while at the same time talk about love and the things that women go through in the culture. I wanted to speak to women who love hip-hop and connect with them in a way that's a bit different than what they normally hear. Mask & Glove is that EP that men can listen to too, laid up with their girl, while still feeling connected to the streets.
What are some of your favorite rapper-plus-singer collabs that resonate with you?
I will always have a love for '90s hip-hop and R&B. "All I Need" [off Mask & Glove] was inspired by the Method Man and Mary J. Blige collaboration with the same name. "One Love" was inspired by Nas. There were so many collabs in that era that were so influential to the culture, like Nelly and Kelly Rowland, Ashanti and Ja Rule, just to name a few. I love the contrast between heavy hitting rap lyrics and beautiful melodic singing, while sprinkling in fire-ass tracks that make you feel it in ya chest!  When I listen to those songs, it brings me back to those moments in my life, being a youngin' and not really knowing what they were talking about (lol). Just the feeling they gave me, and wanting to fall in love like that one day. Standing on the block with my friends watching the boys drive by blasting music out the car. Those moments are what I want my supporters to feel. I want to bring those moments and memories out.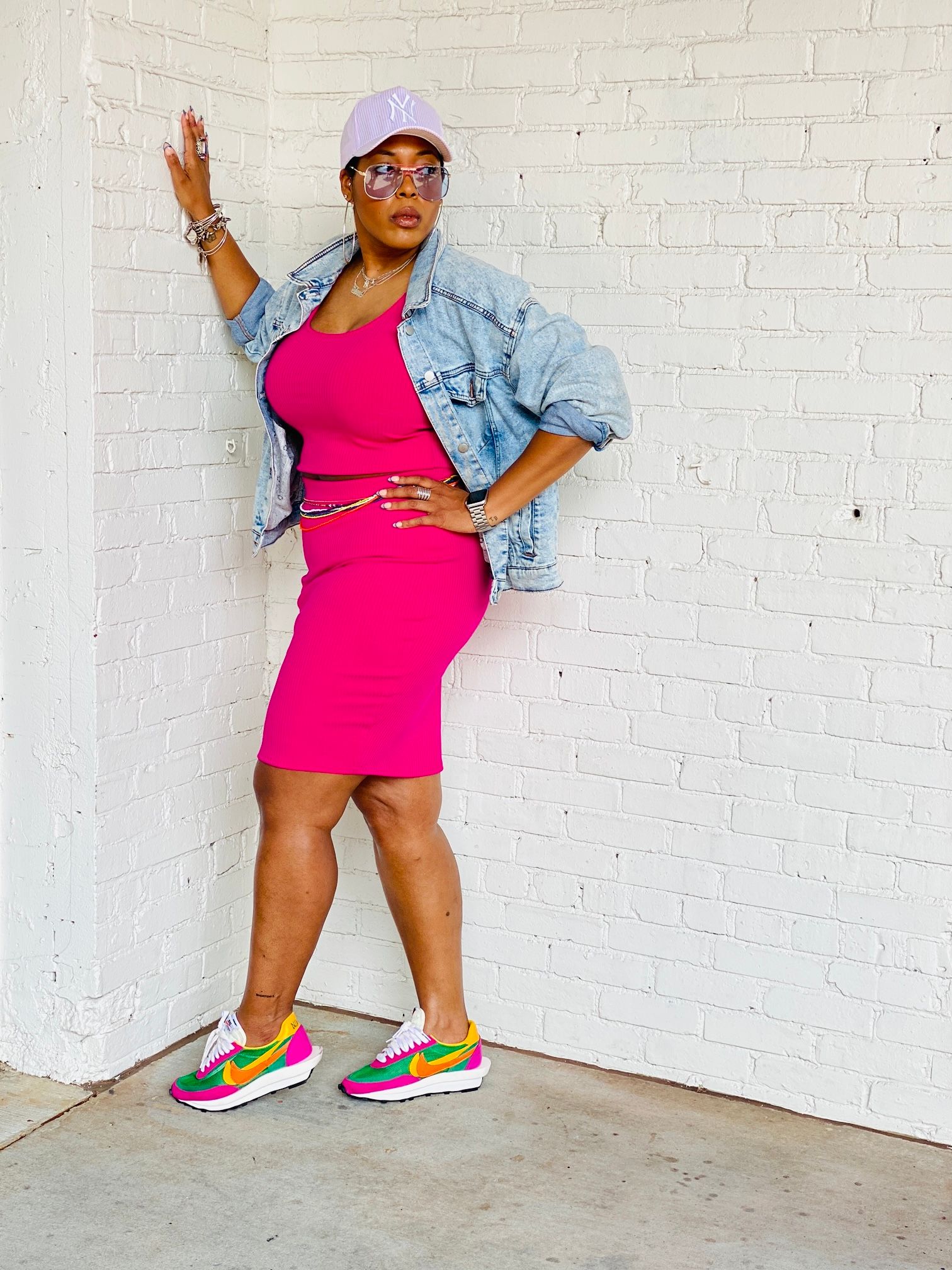 Listen to Mask & Glove wherever music is streamed or sold.
---

Three new tracks for you to snack on...
J.U.S, "Fan Duel (feat. E$)"
KAYA, "Harana / Half Free (feat. Kuya)"
Tromac Pineapple, "Bloodborne"
---