Irregular Vegetables, Vol. 70: Panels
a Q&A with Panels, 3 new songs you oughta know, and CABBAGES' weekly 420-friendly hip-hop links roundup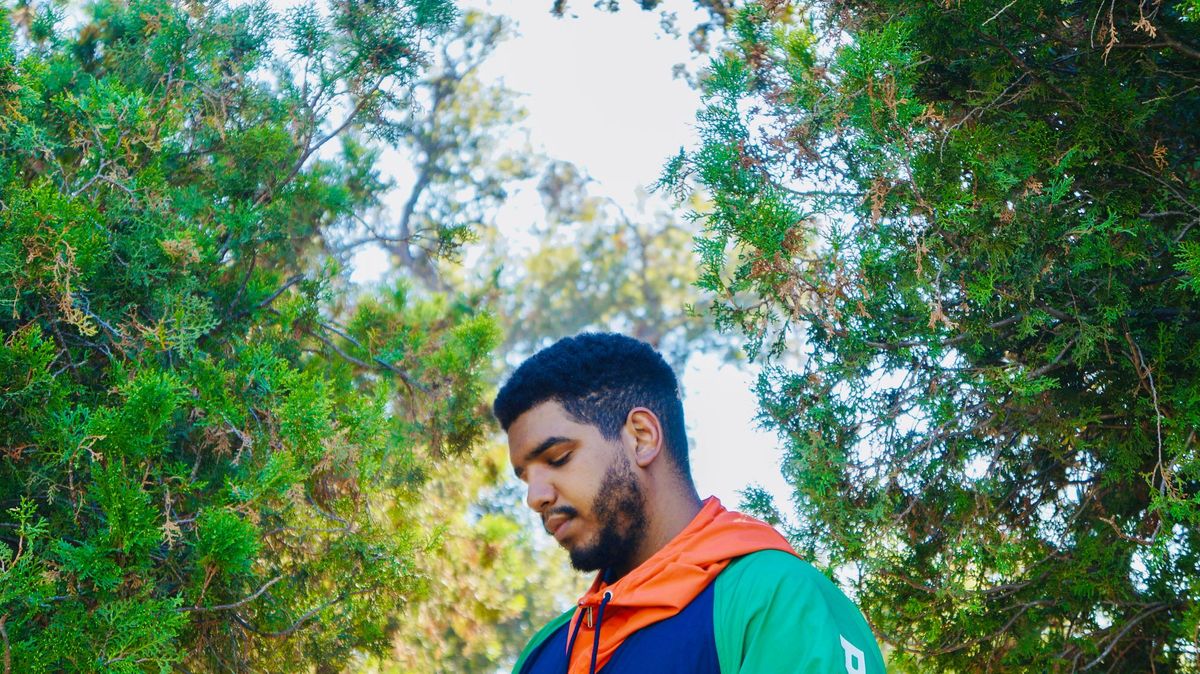 This newsletter marks the latest installment of Irregular Vegetables, a (semi-) weekly series of CABBAGES emails where I share links to recent writings from other hip-hop/rap/cannabis journos and critics, squeezing in my own work as I see fit. These 420-friendly editions hit inboxes on Thursdays.
Enjoy this week's reads and keep scrolling for an interview with producer Panels, of the duo East Hampton Polo Boys, who recently released Winter Catalogue. Then stick around at the end for another edition of Crudites, a feature where I recommend three recent singles/videos from hip-hop artists you may not be familiar with yet.
---

The Remarkable Clarity Of Earl Sweatshirt's 'SICK!'
Like all of Earl's records, SICK! is secondarily about writing—the struggle to do it well, the solace that comes with it. This means that, even though the verses here are less self-consciously technical than the ones he was releasing 10 years ago, they are still stuffed with mesmeric detail and satisfying word games: Imagine the Liz Claiborne outfits his mother wore circa 2003—on the same song where he brags about being "cozy with the East Africans up north"—or how, in one of the album's earliest couplets, which seems at first to be a vehicle for pandemic imagery, he shoehorns a "wildcat" into the line after one about striking workers. While those shards of plague are meant to terrify (at one point Earl snaps at someone who approaches with a syringe), the images of nature engulfing us are perhaps not meant to be entirely foreboding. (Read more at The Ringer)
California's Weed Market Should Be Flourishing. But Bureaucracy Is Blunting It
A new group of cities has recently turned to weed to generate revenue and fill empty retail spaces after the pandemic derailed local economies. But experts say it could be years before those policies translate into real businesses. This disconnect between city councils' plans and lethargic government operations is hampering what should be a flourishing industry, said Hirsh Jain, founder of cannabis consulting firm Ananda Strategy. "We will look back and see cities that passed ordinances because of Covid, but whose stores didn't open for three years," he said, pointing to the belief that pandemic-related budget deficits pushed cities to accept cannabis. "That's how poorly California's bureaucracy operates." Such hassles threaten to undermine efforts by states across the country to stand up legal weed markets that can compete with unlicensed businesses. (Read more at Politico)
"I'm Happy To Have A Second Career:" Jim Jones On His Late Career Resurgence
For many looking at the rap spectrum in 2021, Jim Jones can be seen as living in a renaissance for OGs. The third chapter in his career is marred by growth and triumph — all of which Jones chooses to incorporate in his music and in this newest chapter. Nearly 16 years after the release of his and DJ Drama's collaborative mixtape, 'The Seven Day Theory,' the two rap veterans have joined again to celebrate an evolution in the continuation of Jim Jones' legacy and lineage. Jim and Drama's new project, 'We Set the Trends,' pays homage to his own career while giving the youth a chance to shine. (Read more at Okayplayer)
Wiz Khalifa Joint Venture Brings 'Kush' Cannabis Line To California
The KK strain, said to have been "founded, perfected, and enjoyed by Wiz Khalifa over the last decade," will be available to California smokers in a range of products, including flower and pre-rolls, with an expanded line to light up later in the 2022. KK gear will be sold exclusively at Cookies stores at launch, with expansion to additional retail partners throughout the year, according to a statement... [T]his year should be lit for Khalifa. He's teamed up with Juicy J for 'Stoners Night,' a project due out later this year with songs featuring Project Pat and others. (Read more at Billboard)
New York Rapper YL Has A Smooth Flow & Fly Fashion
In fact, YL's fashion sense has lately been generating as much attention as his bars. In 2021, he was featured in advertisements for two notable fashion collaborations: Awake x New Era and New Balance x Aimé Leon Dore. "Both of those were crazy opportunities," he says. "I definitely feel super blessed to be involved with them and be a part of history. Both [New Balance Creative Director] Teddy [Santis] and Angelo [Baque, founder and Creative Director of AwakeNY Clothing] are NYC thoroughbreds, so to be acknowledged and be able to work with them in the same respect is big to me. I get fly for my own health, but to see it receive some mainstream love is a feeling I can't explain." (Read more at Bandcamp Daily)
U.S. Law Makes Scientific Research On Marijuana Too Expensive And Complicated
The stated rationale for how complicated it is to conduct research on marijuana is that it's not legal at the federal level and is still considered a Schedule I drug, with "no accepted medical value." This of course makes no sense, given that cannabinoids are already FDA-approved to treat issues such as epilepsy and nausea from chemotherapy. Nonetheless, any company that wishes to test marijuana products in humans for purposes of garnering FDA approval first has to get permission from the Drug Enforcement Administration. And then it can use only marijuana products supplied to the National Institute on Drug Abuse by the University of Mississippi,which offers freeze-dried joints that have been in storage for years and bear no resemblance to any actual cannabis products that people are using in 2022. (Read more at the Washington Post)
---

---

Three questions. Three answers. That's a wrap.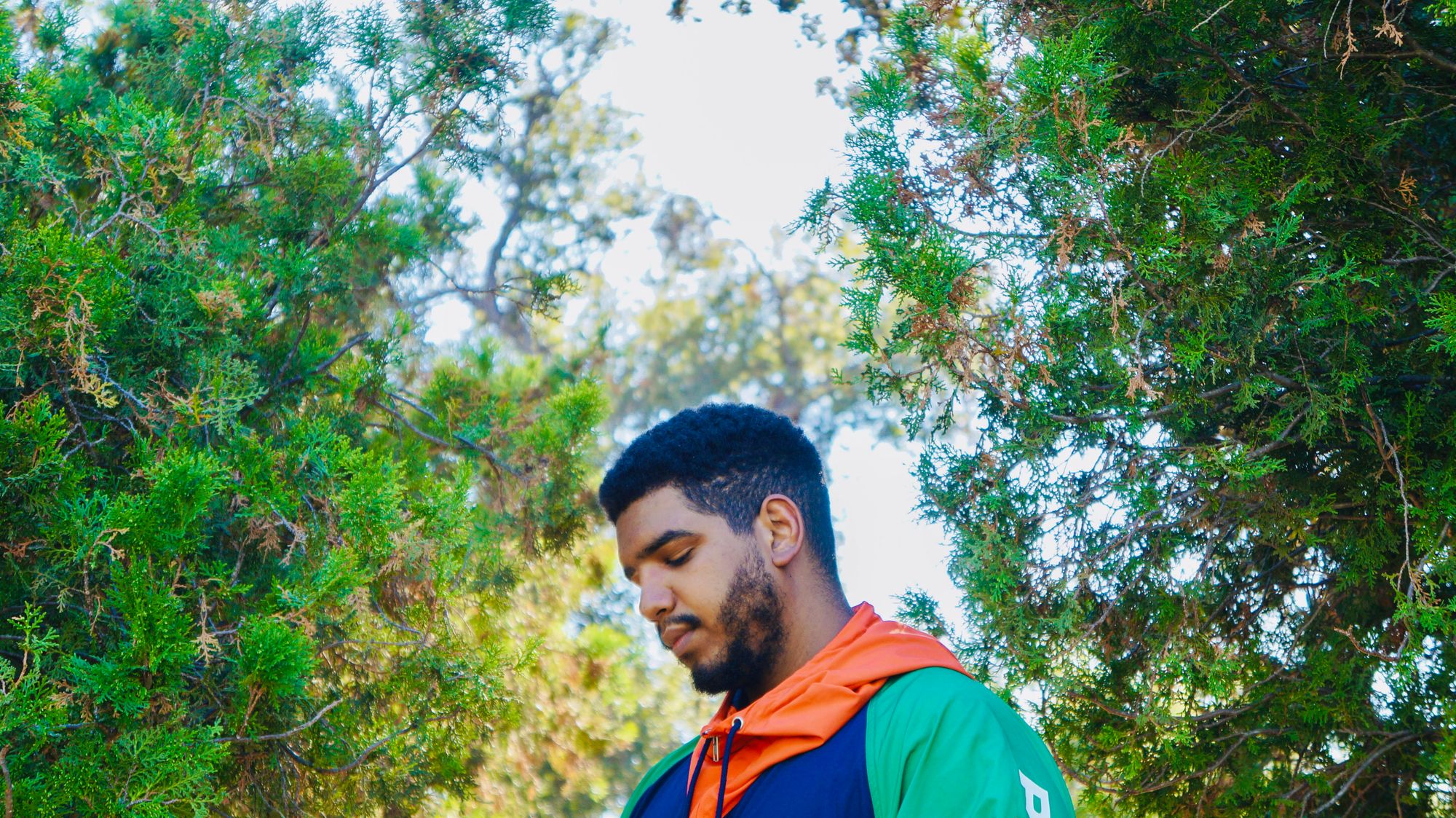 Though his credits include beats for artists like Estee Nack and Rahiem Supreme, rising producer Panels is perhaps best recognized as the beatmaking half of East Hampton Polo Boys. When his rapping partner Scorcese Lorde Jones tragically passed away, he pressed on to complete their second project Winter Catalogue, released earlier this month via Insubordinate Records.
What inspired you to become a producer / beatmaker in the first place?
I was always really inspired by the music I was exposed to as a young kid. I loved everything from 50 Cent, all the way to Ruben Blades, until I listened to "Find a Way" by A Tribe Called Quest when I was nine. That just made me have a huge appreciation for production and the music behind the artist. And when I got to college, a friend of mine at the time named Reed (DMV Willie) showed me how to produce on Ableton. [I] started seriously in 2019, and been doing it ever since.
How did you and Scorcese first link up to form East Hampton Polo Boys?
I had done a song with Estee Nack called "Opulence," and I was doing my own little promo run on Twitter. He had caught wind of the track, and emailed me trying to work. We started sending beats and verses back and forth, until we came up with the EHPB name. That's when he wanted to turn what was just a casual thing into a full fledged duo. He had bought studio time out in LA where I was, and we recorded Summer Catalogue in about a day and a half. After that, we kept close contact and continued to work on music leading all the way up to Winter Catalogue.
Given the loss of Scorcese, how did you manage and navigate the completion of Winter Catalogue?
Truth be told, 2021 in general was a hard year for me. But losing him was especially tough. Thankfully, the ideas we had planned out for the album were pretty much already set in stone. We just had to make slight adjustments based on the notes he had left for our engineer (C Money Burns) and myself. The hardest part was going back to tweak the album, hearing him, and having to come to terms with the fact that he was gone. That plagued me for most of 2021. At some point throughout the year though, I felt this sudden drive to want to finish what we started. And I'm glad that I did, because it now gives us a chance to celebrate him and his legacy instead of solely mourning his loss.
Purchase Winter Catalogue at Bandcamp or wherever music is streamed or sold.
---

Three new tracks for you to snack on...
Jam Baxter, "Flickers On The Fourth Floor (feat. DJ Sammy B-Side)"
Slim Papi, "Asparagus Tips"
Unorthodocks & Solute, "Agua Fresca"
---