Gilbert Gottfried, Hip-Hop Icon
+ reviews of the latest by Clever 1 (Da Buze Bruvaz), East Hampton Polo Boys, and Kota The Friend. This is CABBAGES #087.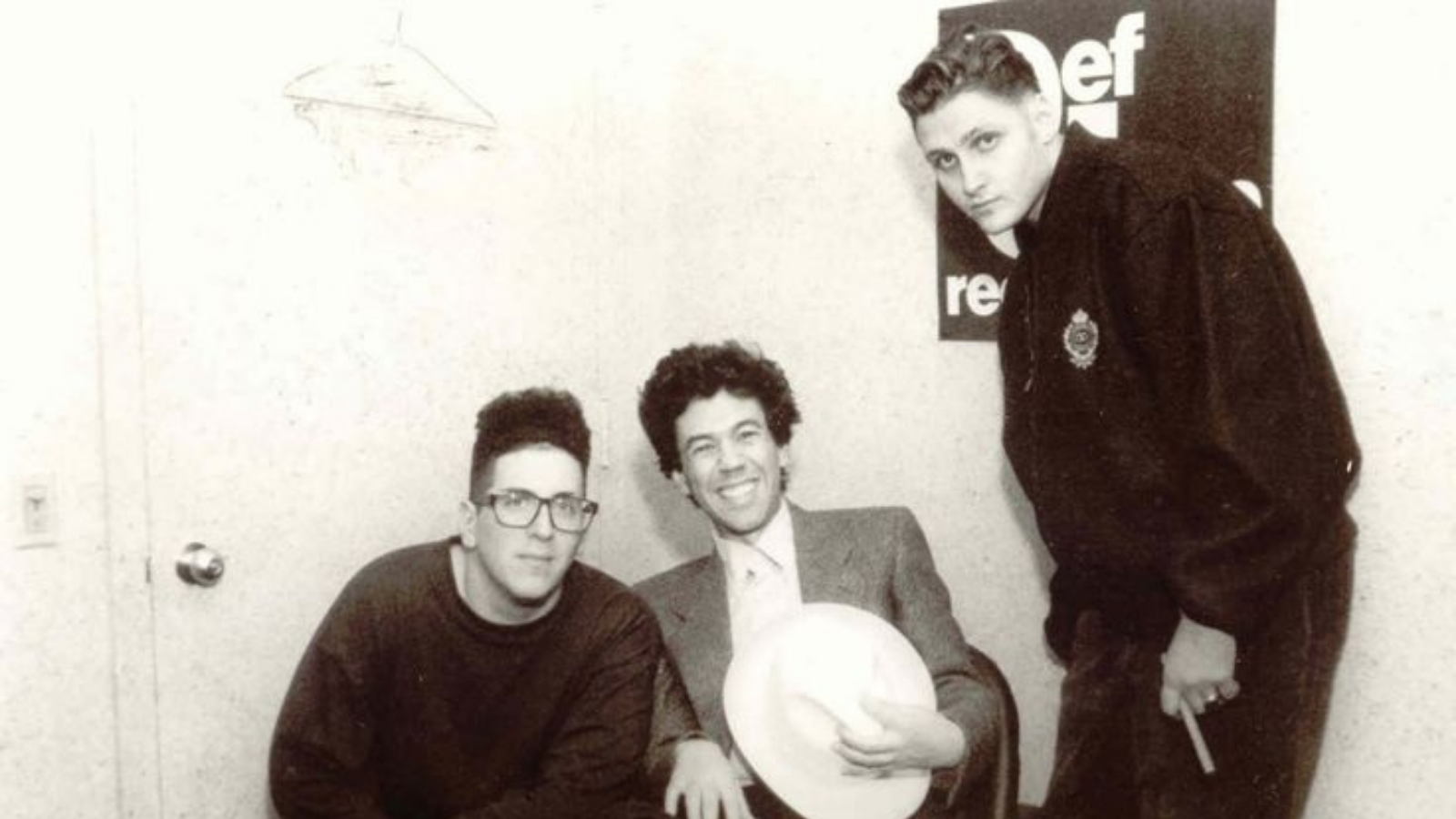 If your idea of a perfect Sunday involves curling up on the couch, rolling a joint, and trawling YouTube for classic hip-hop videos, you may eventually come across a Gilbert Gottfried sighting. Over the course of the late 1980s and into the 1990s, a time when skits became a genre staple, the boisterously nasal comedian found himself cast in a number of rap-related projects playing, more or less, a version of himself–or at least the self he presented in public.
Cultivated during his New York City stand-up career, Gottfried's loudmouthed and profane persona fit in well with the oft humorous aesthetic of Def Jam signees 3rd Bass, the trio of MC Serch, Pete Nice, and DJ Richie Rich. Then recognizable from fairly frequent appearances on Late Night with David Letterman, in MTV promos, and for small yet memorable parts on The Cosby Show and in Beverly Hills Cop II, the erstwhile Saturday Night Live member first appeared in the video for "The Gas Face" as the duplicitously wheedling executive Mr. Wesell (pronounced "weasel") from the fictitious WeSell Records.
Beyond the main interlude where a slang-dropping Gottfried coaxes three hapless hip-hoppers into a shady deal, his visage recurs a few times during the clip, even seemingly making the titular facial expression himself. On an episode of the Serch Says podcast from last month, the now 66 year old comic scarcely recalled how he came to be involved in the seminal 3rd Bass video, though Serch was quick to refresh his memory:
"We knew where you lived; we were big fans of yours. We knocked on your mother's project door and were like, 'Do you think Gilbert would wanna do a video?' And she literally said something to the effect of, 'Let me ask him.'
That audacious introduction yielded multiple 3rd Bass videos with Gottfried's conspicuous presence. He berates the bedridden Serch and Pete Nice on the manic intro to The Cactus Album's "Wordz Of Wisdom" and doles out judgement, gavel in hand, from the bench on Derelicts Of Dialect's "Portrait Of The Artist As A Hood."  
Gottfried would soon become famous for his on-screen roles in family-friendly fare like Problem Child and Look Who's Talking Too, as especially with his voice work as the scheming parrot Iago in Disney's animated Alladin. But at the time, he was perhaps most reliably found hosting basic cable's afterhours Saturday schlockfest USA Up All Night, a cult program that paired low budget movies with even lower budget segues from Gottfried. Those who know him primarily from cartoons or kids' movies didn't see the edginess in him that the 3rd Bass fellas did on late night television.
---

As one half of Da Buze Bruvaz–some of Philly's finest and most consistent purveyors of grimy boom bap–and on his solo jawns, Clever 1 spits that intricate grit. For his latest, the evocatively named Kevlar Ski Jacketz, he slings street parables into an elaborate tapestry of American perseverance. This far into his career, the Wu comparisons should be rendered moot, as he's demonstrated his worth beyond just some Shaolin RIYL type. The references on "Ice Cold 30 Pack" alone shuts that down, conjuring Ultramagnetic attraction and WWE finishers over an unctuous Amen Hellzwind beat. His vivid wordsmithing never slackens, as "Broad Street Bullet Holez" and "Checkz For The Convictz" prove. Later, DBB enforcer Him-Lo hops on the beat and mic for crispy soul slapper "Old Ithacaz."
East Hampton Polo Boys, Winter Catalogue (buy it / stream it)
If 2020's Summer Catalogue established this duo's Lo-Lifes X Monday Night Raw essence, then the Winter Catalogue bottles this particularly fly musk for posterity. Following the tragic passing of rapper Lord Jones Scorcese, producer Panels honors his legacy with a proper conclusion to their prêt-à-porter dyad for Insubordinate Records. Despite a tendency to treat posthumous albums as either precious or perfunctory, the cohesiveness of these proceedings rises above such traps. Life and breath exudes from each track, evoked in the lush sonics and luxe lyricism of "1973 Pam Grier" and "Brett Favre." Among those contributing to the collection are Philly familiars Alaska and Zilla Rocca, Virginia's Døøf, and Toronto's Lord Juco, all representing this music's geographic reach. Album coda "Wisdom King Acala" stylishly sends Scorcese off into the sunset.
Kota The Friend, Lyrics To GO, Vol. 3 (buy it / stream it)
Almost a full year to the day after the second exciting installment of his Lyrics To GO series, this Brooklyn native returns with the next episode. Thematically, trauma and drama dominate Kota The Friend's bars, with double entendres doing battle with doublespeak and duplicity. He rages against toxic relationships on a surface level with the defensive receipt-waving "Bitter," but goes deeper into the psychology on "For Troubled Boys." It's that ability to probe situations beyond the superficial that makes him such a compelling emcee, a quality made evident on the existential "Dear Fear" and the Californicated "BOY."
---

---