Irregular Vegetables, Vol. 71: Grant Shapiro
a Q&A with Grant Shapiro, 3 new songs you oughta know, and CABBAGES' weekly 420-friendly hip-hop links roundup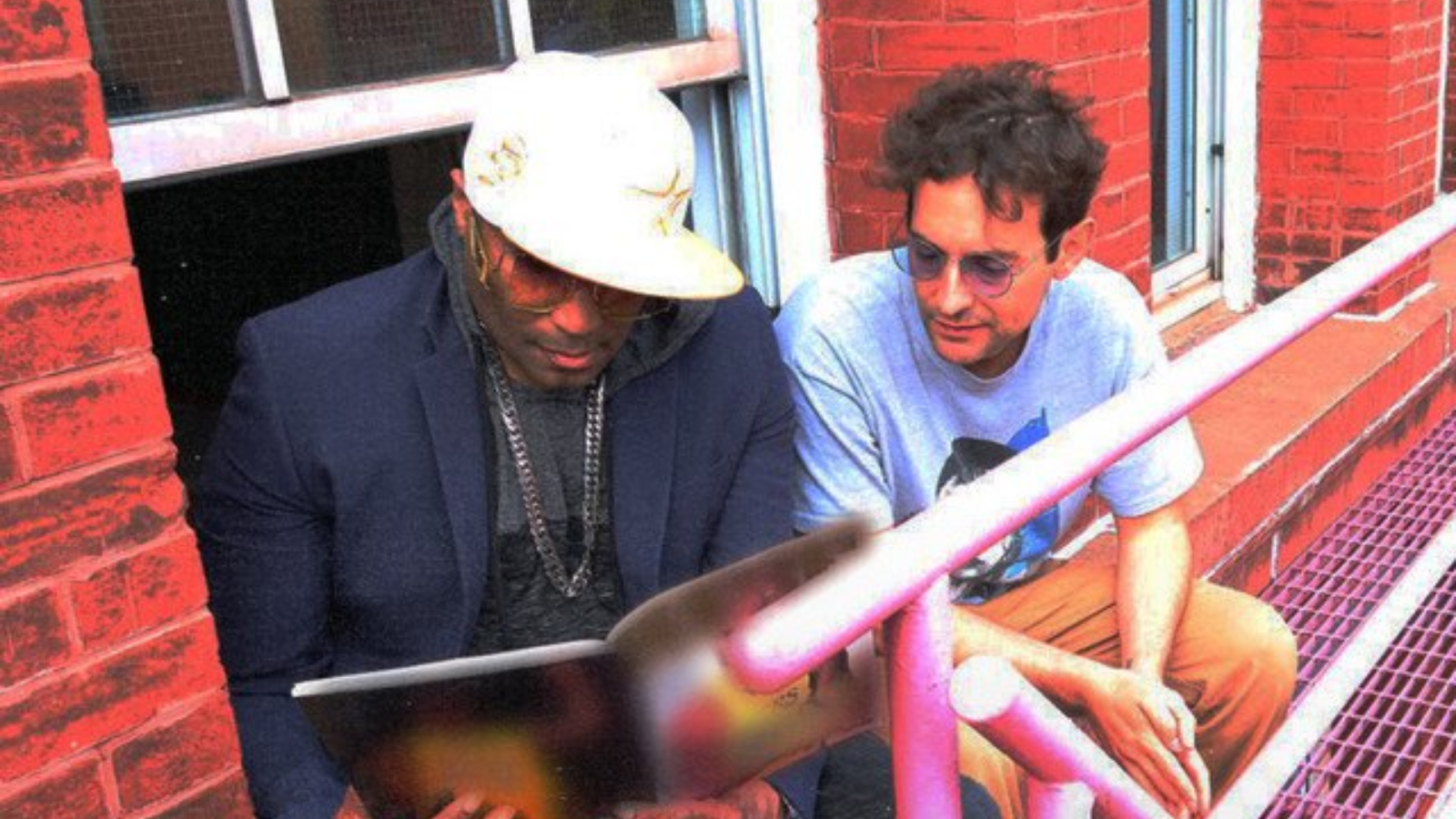 This newsletter marks the latest installment of Irregular Vegetables, a (semi-) weekly series of CABBAGES emails where I share links to recent writings from other hip-hop/rap/cannabis journos and critics, squeezing in my own work as I see fit. These 420-friendly editions hit inboxes on Thursdays.
Enjoy this week's reads and keep scrolling for an interview with producer and Kool Keith collaborator Grant Shapiro, who recently dropped an EP called Still Doing It with the Bronx rap legend. Then stick around at the end for another edition of Crudites, a feature where I recommend three recent singles/videos from hip-hop artists you may not be familiar with yet.
---

He's carrying the torch of a melodic rap style that artists like Young Thug and Lil Wayne have used before him. Gunna doesn't write any of his lyrics down, and he says he freestyled the whole album, letting each song come together organically. Freestyling isn't as easy as it may seem, though. "You've still got to think and take time," he points out. "When you freestyle, sometimes you think too much. You're trying to go bar for bar, and you want everything to hit. But sometimes the simplest shit hit. That's why I like freestyling and just being in that mode right then and there, because you're going to get how I feel right then and there in that song, not me writing, then recording the song another day." Gunna's in-the-moment recording style is what gave way to his popular new motto. "Pushin P," or simply, "P." (Read more at Complex)
Big Weed Is On the Brink Of Scoring Big Political Wins. So Where Are They?
Legislation that would make it easier for cannabis companies to access financial services like loans and checking accounts has broad bipartisan support: The bill has twice passed off the House floor with the backing of more than 100 Republicans. The bill's biggest backer, Rep. Ed Perlmutter (D-Colo.), has even attached the proposal to three different must-pass bills in hopes that it might be able to hitch a ride to the president's desk. Most recently, it was added to the National Defense Authorization Act before it passed the House in September. But the banking bill has gone nowhere in the Senate. Part of the reason is opposition from the left. Liberal criminal justice activists have pushed hard to derail the proposal in favor of far more sweeping legislation that would expunge cannabis records and create a grant program to fund businesses run by people who have been impacted by the war on drugs. (Read more at Politico)
Semiratruth's Moonlandin' Elevates Her Music To a New Plane
'Moonlandin'' is a milestone for Semira, in part because it's her first album to showcase her skills as a producer—half its instrumentals are hers. As a beat maker, Semira arranges brief, boisterous samples whose humane warmth accentuates her convivial personality on the mike. She plays off the music in a way that's both dizzying and inviting, intensifying the intimacy in her playful, twisting verses—the album feels like messages shared between best friends when no one else is around. Semira had an inkling Moonlandin' would be different. "When making the project, I was like, 'This is something. This is going to go further than anything I've created before, because I know that this is good—this is a story and I feel very connected to it,'" she says. (Read more at Chicago Reader)
Cannabis Events Come Out Of Hiding In New York City
Last summer, a New York City lifestyle brand called Happy Munkey tested the waters for "consumption events" with a couple of cannabis-infused nights at the Immersive Van Gogh exhibit at Pier 36, a 75,000-square-foot waterfront space on the Lower East Side of Manhattan. Masked-up guests, who were instructed to wear all-white outfits, walked into the lobby to view an imaginative 3-D recreation of Vincent Van Gogh's "Starry Night," then made their way through a gallery and into the adroit work and vision of the painter. There was no marijuana consumption allowed inside the gallery. Outside, however, smoke filled the waterfront air and edibles were consumed... Happy Munkey's co-founders, Ramon Reyes and Vladimir Bautista — who are both from the Dominican Republic and grew up in New York City — started the brand five years ago and began hosting cannabis-related events in 2017. (Read more at the New York Times)
Philadelphia Rapper Shortie No Mass Introduces Herself To A New Generation
In a clip that Shortie No Mass—born Terressa Thompson—uploaded to YouTube last year, the late co-founder of A Tribe Called Quest, Malik "Phife Dawg" Taylor, can be seen sitting in the driver's side of his car, nodding his head to De La Soul's 1993 song "In The Woods." With his face to the camera, Phife addresses Thompson directly: "Hey Terressa! Ms. Thompson, really? Can I hear some new shit?" It was that playful challenge between the two friends, along with a sudden wave of appreciation from both old fans and new listeners who were gradually discovering her old tracks, that inspired Thomspon to release 'here goes nothing,' a debut album that arrives nearly 30 years after she first appeared on some of hip-hop's most beloved classics. Full of colorful, sample-heavy beats from Da Beatminerz, DJ Rell, J-Zone, and Thompson's son Jay Law, 'here goes nothing' gives the '90s hip-hop sound a fresh update for a new era. (Read more at Bandcamp Daily)
California Was Supposed To Clear Cannabis Convictions. Tens Of Thousands Are Still Languishing
Many advocates said the lag in clearing records hits Black and Latino communities especially hard. While national studies show marijuana usage is roughly the same among white, Black and Latino people, in 2015 in California, the marijuana arrest rates for Latinos were 1.4 times higher than white people, and Black Californians were arrested at 3 ½ times the rate of white people, according to a 2016 report by Drug Policy Alliance. That year, Black people were nearly five times more likely than white people to be arrested for a marijuana felony, the report found. "It creates a permanent underclass. By not purging marijuana records, we're helping to foster poverty" for Black and brown people, said attorney Vonya Quarles, executive director of Starting Over, which provides services for formerly incarcerated people in the Inland Empire and Los Angeles. (Read more at the Los Angeles Times)
---

---

Three questions. Three answers. That's a wrap.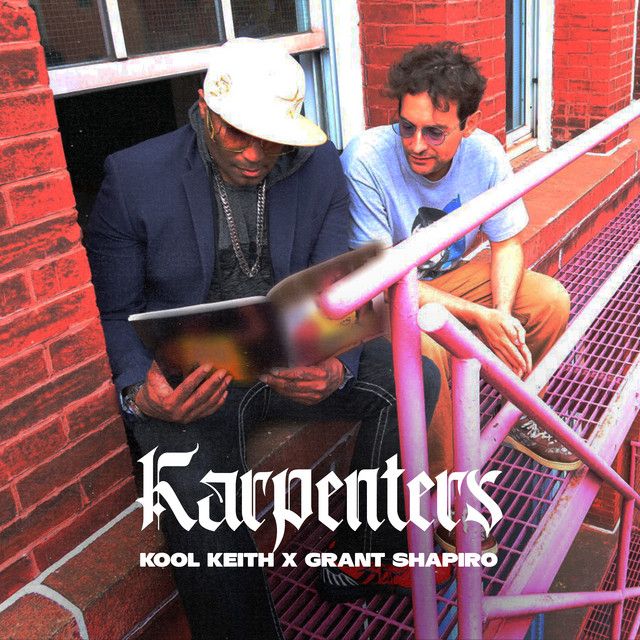 Kool Keith devotees haven't seen a ton of new releases from the hip-hop legend over the course of the pandemic era thus far. Among those he has opted to work with lately is producer Grant Shapiro. Having put out a few singles together as well as a 2021 EP, they kicked off 2022 under the joint moniker Karpenters, dropping a new EP called Still Doing It–with features by Greg Nice and Sadat X–earlier this month.
How did you first get into producing and making hip-hop music?
My overall love of music started with hip-hop. That interested me to buy the MPC, DJing also just another skill and tool that came along with it. And record collecting, ultimately it would lead me into making my own music.
What was it that made you want to collaborate with Kool Keith in the first place?
I did a mix for Rock The Bells Radio and Keith re-posted one of my clips. Shortly after, I composed a list of the top rappers I wanted to work with Keith was number one. I held off for a year and then, during the pandemic, hit him up for a feature which evolved into a full EP. Keith can rap over all tempos and styles. Few artists have his lineage. He's a prolific artist that can get overlooked. I wanted to contribute to Keith's legacy and just have a song with him that appeals to new and old fans.
Now you have a couple projects together as a duo, last year's Donovan The Don and the new Still Doin It as Karpenters. How would you describe your experiences working with Kool Keith?
In the early stages, when I didn't build any relationship with Keith, he listened to 20 of my beats before the first feature. He even redid a verse, which shows how much he cares about the craft, no ego. I've gone on to DJ a slew of shows rocking the turntables for Keith, at Hip Hop Homecoming and the BRIC Festival in Brooklyn. It's really been fun with Keith. He's down to earth and helped curate some intro music which feels organic and lets me flex my knowledge on funk songs or what not. Keith is big on presentation. He always calls before a show asking, what are you wearing? I'm hip-hop to the core, but was rocking bleached hair and going for my current fashion phase, sent him a pic–nah that's too alternative, Ralph McDaniels is going to be there.
Back to the music creating side: I usually send three beats for a particular song idea and Keith knocks it out. In that scenario, it helped on the first project [Donovan The Don] because I could see which one he chose out of the batch.
The Karpenters project [Still Doing It] is a matured release. Taking the cover photo was easy, talking about some basic promo without expectation. Keith loves to record, I love to make music, and there's a synergy there. I'm proud to say, as a duo, we make great stuff and became friends. The experiences over the past two years working together has groomed me. I think we bring out the best in each other and I'm looking forward to what's next for me a producer.
Listen to Karpenters' Still Doing It wherever music is streamed or sold.
---

Three new tracks for you to snack on...
Jiles, "Juice"
OKnice, "Split/Screen"
Tony Shhnow, "Slow Crash"
---