Irregular Vegetables, Vol. 81
3 new songs you oughta know + the weekly 420-friendly hip-hop links roundup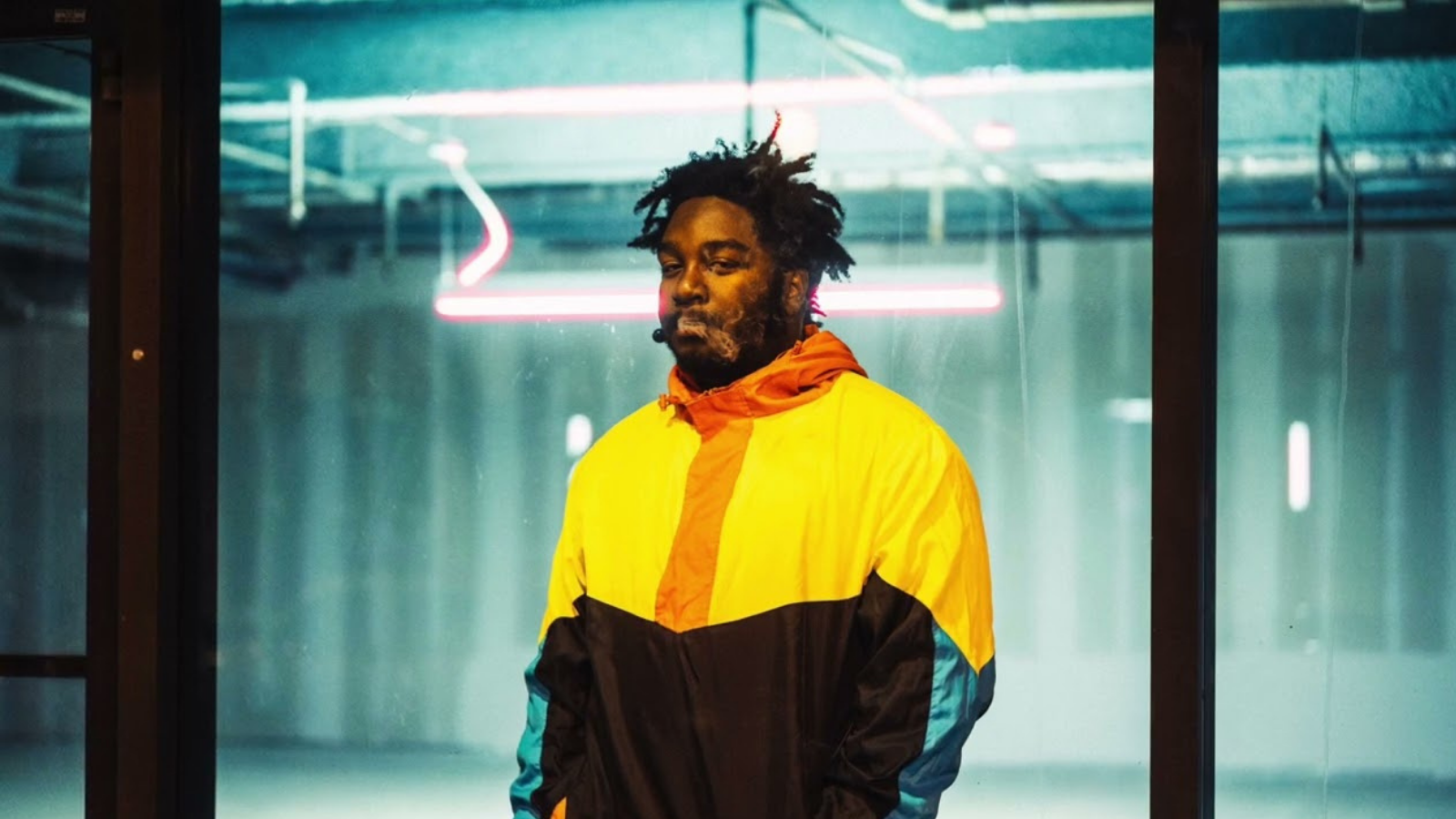 This newsletter marks the latest installment of Irregular Vegetables, a (semi-) weekly series of CABBAGES emails where I share links to recent writings from other hip-hop/rap/cannabis journos and critics, squeezing in my own work as I see fit. These 420-friendly editions hit inboxes on Thursdays, buuuut... I was sick all weekend and had to hold off on the Sunday newsletter. So I'm running what would've been Thursday's edition on Monday instead, and you'll get the intended Sunday newsletter from this past weekend this coming Thursday. Make sense? No? Damnit!
Enjoy this week's reads and keep scrolling for another edition of Crudites, where I recommend three recent singles/videos from hip-hop artists you may not be familiar with yet.
---

Cam'ron's 'Come Home With Me' Is A Roc-A-Fella Gem That Launched Dipset To Stardom
Cam's mesh of supreme technical lyricism, charisma, hilarity, and storytelling blended perfectly over the soundscape, solidifying both his and Dipset's presence as a pillar of New York rap. The effort Cam'ron put into 'Come Home With Me' was a consequence of him being at a major fork in the road at the start of the 2000s. His previous two Epic Records albums, 'Confessions Of Fire' and 'S.D.E,' had modest success, but he was so unhappy with the label that he demanded his release without a fallback plan. He's admitted that he was dead broke during that period, recalling a story of randomly getting a $10,000 check, losing it in front of Baseline Studios, and frantically looking for it (he found it underneath a nearby car). But he needed more checks. (Read more at Complex)
They Have Sold Pot For Years. Now They Want To Go Legal. Can They?
Businesspeople new to the cannabis industry most likely come in with a slew of advantages, including clean cash and clean records — not to mention experience with regulatory frameworks. They are, essentially, starting new companies, just as they would do in any other legal industry.But for the most part, they are not the pioneers of what has long been a dangerous and entirely illegal trade, full of risks but also of experimentation. This is how Buddy's developed, for example, the honeysuckle-tinged Secret Breakfast, a strain produced in partnership with the California brand Official Gooniez. Mr. Cantillo argues that independent businesses like his that have been in the illicit industry for years should get their shot right now instead of the big-money players getting licensed first, which is what happened when Washington and Colorado legalized marijuana. "It doesn't make sense to allow corporations to take over when we've put our lives on the line to do what we love," he said. (Read more at the New York Times)
In the label's early years, the overwhelming bulk of each new release was built on beats by the members of Digi+Phonics, which was comprised of Free, Willie B, Tae Beast, and breakout star Sounwave. These four — along with the engineer MixedByAli — created a unique sonic fingerprint that included heavy vocal processing and frequent doubling of vocals that were closer to André 3000 eerily voicing an inner monologue than 2Pac trying to bellow over the din. Their beats, woozy but often grim, coaxed out of Kendrick & Co. raps that were barbed but contemplative, full of hairpin turns and knowing contradictions. (They also continued, especially on 'Section.80' and later on 'To Pimp a Butterfly,' L.A.'s tradition of pairing its most politically charged rap with technically challenging jazz samples.) And the aforementioned slow-but-steady release schedule encouraged fans, especially younger ones, to focus on each project as an art object worthy of serious attention and analysis. To its credit, TDE has not leveraged this in a cynical way. There are rap albums released every month with mere gestures toward potent styles that have fallen out of fashion; TDE records have been sincere iterations of the things they claim to be, from Jay Rock's serrated street rap to SiR's smart updates on neo soul. (Read more at Vulture)
Most Americans Support Weed Legalization. He Hoped A Jury Would, Too.
Indicted in 2019 for conspiring to distribute more than 1,000 kilograms of marijuana, he fled to Guatemala. Wall says it wasn't a permanent move: If he waited, he thought, maybe the political climate would change; maybe marijuana would be federally legal by the time he came back. He returned and turned himself in in June 2020, the same year that four more states legalized recreational weed. Another four did it in 2021, as he awaited trial... "A lot of people think that when legalization passes, the prison doors open for people that are serving for marijuana," said Gracie Burger, the state policy director for the nonprofit Last Prisoner Project. "And that's not true."  (Read more at The Washington Post)
The album's gratifying transitions illustrate a summer in el caribe—what it feels like to be on those beaches, the colloquial phrases and dialects of the Spanish-language Caribbean. The sound of seagulls in the track-to-track transition between "Agosto" and "Callaita" perfectly evokes the texture and atmosphere of the beach. With dazzling eclecticism, Bad Bunny touches on nu-disco, psychedelia, electro-pop, and house on reggaetón-based songs like "Party" with Rauw Alejandro, "Tarot" featuring Jhay Cortez, and one of its most political tracks, "El Apagón." The second half brings a wealth of unexpected collaborations: On "Ojitos Lindos" and "Otro Atardecer," respectively, Colombian cumbia-electro group Bomba Estéreo and indie-pop band the Marías adapt seamlessly into the project's world. The B-side also serves as a melodic discourse on Puerto Rican livelihood. (Read more at Pitchfork)
Grow-Lamp-Loving, Water-Sucking Marijuana Plants Aren't So Green
Marijuana's federal illegality means there hasn't been much research into its environmental footprint. "People are looking at cannabis as if it's just up the ladder from crypto mining in terms of sustainability," said Chris Hagedorn, executive vice president of Scotts Miracle-Gro and division president of Hawthorne Gardening Co., a subsidiary that provides lighting, nutrients and other materials for indoor and hydroponic growing. Mining for cryptocurrencies such as bitcoin, which requires vast computing power, is famously harmful to the environment. For the nascent cannabis industry's small, young companies, the initial challenge of getting up and running has largely outweighed questions about environmental impact, but that's beginning to change, Hagedorn said. (Read more at Bloomberg)
---

---

Three new tracks for you to snack on...
Namir Blade, "Mephisto"
UglyFace, "Ain't For Sale"
Wu-Lu, "Blame / Ten"
---