Irregular Vegetables, Vol. 39: Michael Christmas
a Q&A with Michael Christmas + CABBAGES' weekly hip-hop links roundup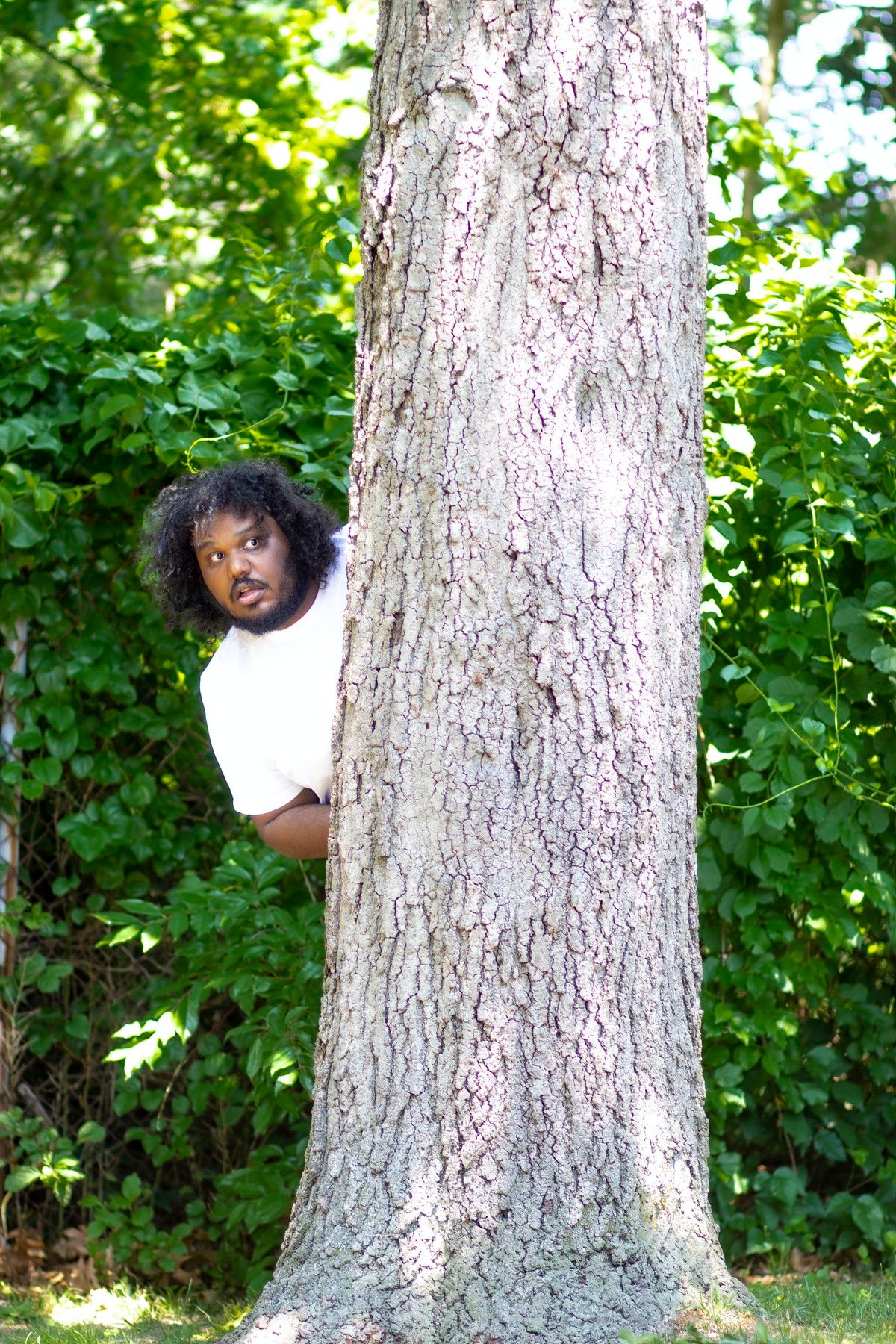 This newsletter marks the thirty-ninth installment of Irregular Vegetables, a (semi-) weekly series of CABBAGES emails where I share links to recent writings from other hip-hop/rap journos and critics, squeezing in my own work as I see fit. These midweek editions hit inboxes on Thursdays. Enjoy this week's reads and keep scrolling for an interview with rapper Michael Christmas.
---

Hip-Hop Needs No Other Supervillain After MF DOOM
Wearing a mask and speaking in the third person, DOOM wasn't just playing around with golden-age comic book tropes; he was calling into question the relationship between identity and image in hip-hop at a time when artists were spending millions of dollars to look cool and asking the listenership to believe they lived every story they told. DOOM was the antithesis of the expensive disco-hit remakes and loud couture of the shiny-suit era into which Operation: Doomsday was released, warping the familiar and making it sound debased and crude while beat-makers like Diddy wore the sonics of the recent past like jewelry, such was the expense of procuring samples of well-known source material. In an era when clarity and simplicity were the keys to a hit record, DOOM dealt in riddles fans would unpack for years. (Read more at Vulture)
Remembering The Playboy Mansion Launch Party For Limp Bizkit's 'Chocolate Starfish' Album
Regular-human partygoers rubbed elbows with a truly baffling line-up of celebrity guests, including Courtney Love, Debbie Harry, Verne Troyer, two-time Olympic gold medalist Katarina Witt, Sugar Ray's Mark McGrath, Korn, Rob Zombie, Powerman 5000, Paul Sorvino from Goodfellas, Deftones, Charlize Theron, Incubus' Brandon Boyd, Ashton Kutcher, jazz singer Tony Bennett, Pauly Shore, Tommy Lee, Warren G, some Buffy cast members and endless Playboy bunnies. "Everybody knows everybody, even if it's just degrees of separation," Ananda explained. "I feel like I have a recollection of Hef walking around in one of the smoking robes he would wear. The Pharcyde were there, Sisqo was there – and a bunch of athletes. Xzibit was there!" (Read more at Vice)
How 2020 Became The Year Everyone Started To Love Chris Crack
This is the gift of Chris Crack, the funniest, most spontaneous, productive, and consistent rapper working in contemporary hip-hop. He's doesn't make "statement" music. The songs he makes are what's on his mind at the time. He thinks eight seconds at a time, with the best idea he's ever had being his current one. (Chris records raps in such an extemporaneous manner he often forgets individual songs he's done.) With Chris Crack, songs rarely touch two minutes; most contain loops of soul and R&B cuts from the '70s and '80s; his lyrics are are a stream of consciousness; and the titles of his songs are random jokes. (Read more at Okayplayer)
Playboi Carti: Whole Lotta Red
Even when songs do conform to more traditional arrangements, they arrive at them in unexpected ways. "Beno!" opens with an aside about Carti buying his sister a Jeep, a cute and specific image in step with the beat, which sounds like an iPhone ringing in heaven. It's only halfway through the song that it becomes clear that aside—one of the least-produced vocal stretches on the album—will be repurposed and repeated as a chorus. At its best, Whole Lotta Red sounds like Carti's voice memos have been laid over the most punishing production he could find. (Read more at Pitchfork)
The Unsung Women Innovators Of Jersey Club Music
The rebellious child of House music, New Jersey Club should stand as one of the most widely-recognizable and unique contributions from the state. The impact of the genre founded in the early 2000s has spread far beyond the confines of the Garden State. Music that at one point was only being played by local DJs at underground house parties now finds itself on international music festival stages and in songs by artists like Ciara and dvsn. In fact, the genre is just as much of a style of music as it is a culture. However in what feels like an intentional act, mainstream coverage of Jersey Club often omits the major role women have played in it. (Read more at The Gumbo)
Remembering Phife Dawg As Only His Mother Could
The practice of elegy — rooted in the ancient Greek word elegos, meaning "mournful song" — is a time-honored classical tradition, commonly served in the form of the elegiac couplet. It's the framework in which English Renaissance poet Ben Jonson laments the loss of his first son, the means by which American great Walt Whitman honors Abraham Lincoln in the oft-referenced "O Captain! My Captain!" But conventions are made to be broken, and the mother of the Funky Diabetic, whose group made its indelible impact in hip-hop with transcendent, unorthodox projects such as 'People's Instinctive Travels and the Paths of Rhythm,' delivers nothing less than an offering that honors her familial legacy. (Read more at Level)
---

Three questions. Three answers. That's a wrap.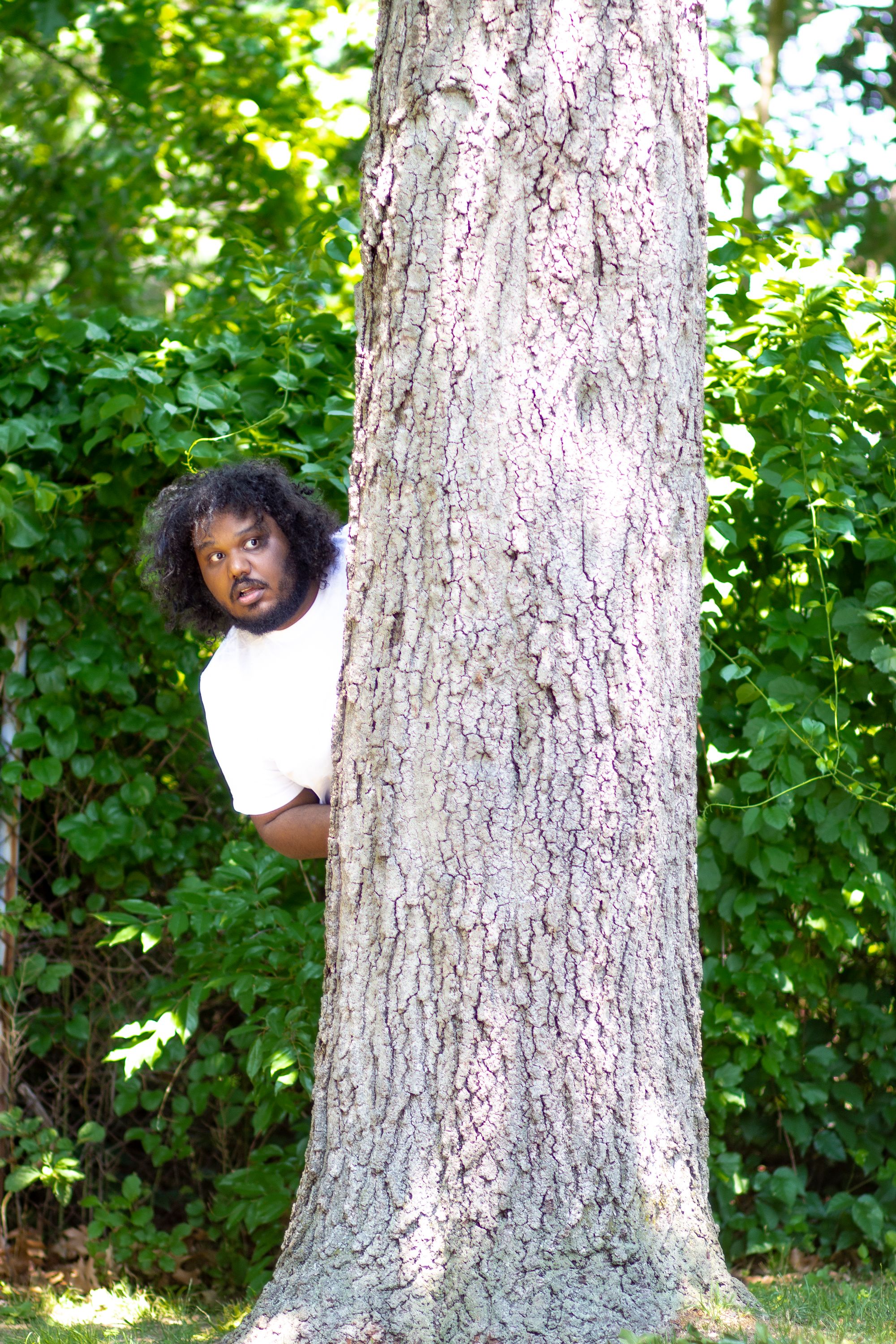 Boston rapper Michael Christmas is the kind of artist whose work takes you by surprise. On records like What A Weird Day and his Fool's Gold outing Role Model, he draws you in with some clever bars delivered in an affable manner, and keeps you listening as it becomes clear just how damn good he is at his craft. His latest album is the self-released Hiding.
You open your new album with "I Heard," a litany of rumors and gossip about where you've been and what you've been up to since your prior project. Do you feel pressure, from yourself or others, to be more productive or even prolific in these digitally-driven times?
There is a new pressure definitely to just stay afloat and produce content during a time when we can't get out and do what we do. But I look at it as an invited pressure, not like the Twitter jokes about not taking the stimulus shit because I hustle hard, but more like this is a way to learn how to do more things and challenge myself to continue to be safe and create at a high level. It's terrifying, but I'm not the only one going through it and it gives me a kinda comfort to know that all of us as artists and content creators are living this challenge together. I think it's brought artists closer and given the small guys in our industry this surge of camaraderie and will to stick together.
Humor plays a role in your work, to an extent, though you seem to bristle against being called funny on "I Quit." Do you worry about your music being misunderstood, misinterpreted, or otherwise not taken as seriously as it deserves?
I don't worry about anything much when it comes to my music. We work really hard to make sure mine and my team's vision comes to life and feels the way I want it to. So as far as interpretation, I put out what I want and just hope people get it, but if they don't it's not a loss for me or them, it's just the way the world works. I look at it more like a badge of honor anytime anyone relates or enjoys my shit and it's especially gratifying when they understand it the way I wanted them to. But it's like being an abstract painter. Everyone's not gonna get your work but when someone does you always take a mental note of it as a big W.
You've had some high profile cosigns in your career, including touring with Logic and Mac Miller back in the day, and making the Fudge record with Prefuse73. How did those experiences impact you both professionally and artistically in the subsequent years?
Working with everyone I've ever sat and worked with, they all impact me one way or another. I remember most sessions with producers and artists super vividly because I don't do it often. It's almost always just me. I think Mac more than anyone gave me a feeling of validation as a writer because he's just a juggernaut of a rapper. Like accolades aside, stature aside, that man is a top level rapper, very very good and I was filled with this feeling like I'd leveled up as a rhymer because I got to be there (even tho I got washed on everything we've done lol.) But it's never about the artist's stature or time as an artist or accomplishments; it's always about how good the artist is whether it be rap, singing, producing, etc. There's a bunch of artists I listen to knowing that one day everyone else will too and when I get to work with them, those songs probably impact me the most everytime. I be excited for people to see the fire shit I see in their music. It's the hip hop nerd in me lol.
Purchase or stream Hiding here.
---
See you on Sunday.
Follow me on Twitter at @noyokono and on Instagram at @noyokono too.