From 'Scratch' To Snoop, Noah Rubin Keeps On Rollin'
+ reviews of Nicholas Craven & Boldy James, Jesswar, and Mr. MFN eXquire. This is CABBAGES #116.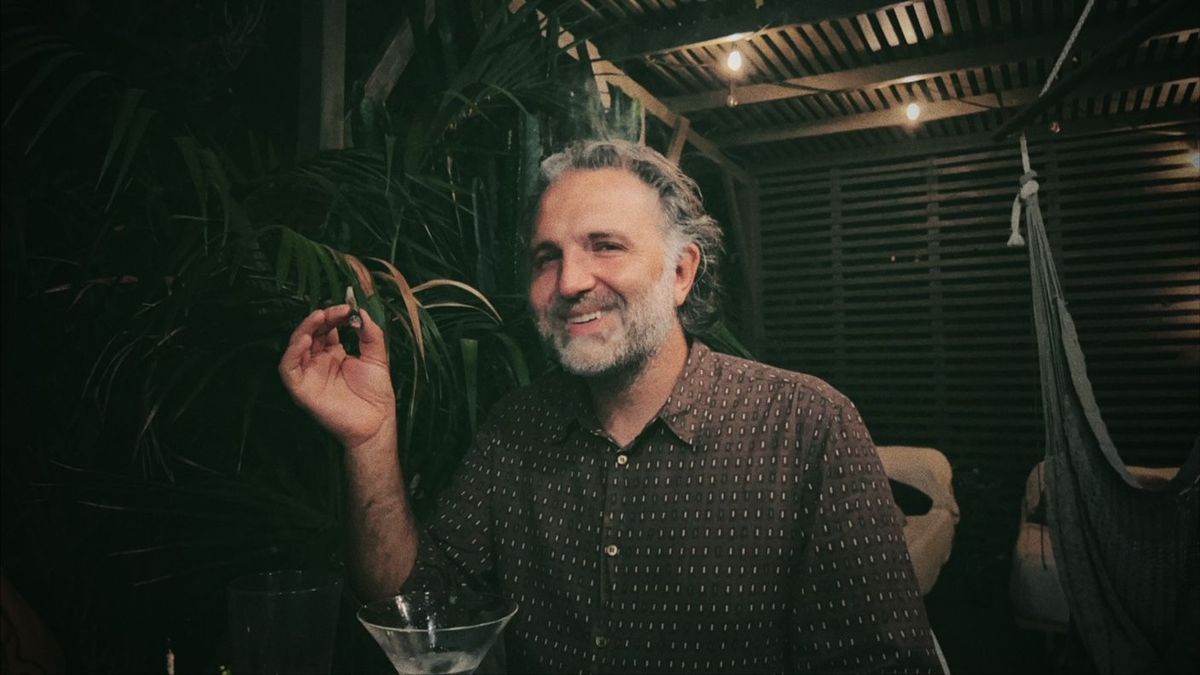 The hip-hop media landscape evolves perpetually, as trends and technology bring new ideas and refurbished ones further and forward. Magazines and radio once ruled the land, so to speak, but have since given way to corporate-owned blogs and streaming platforms which in turn find their tastemaking prominence superseded by personality-driven YouTube shows and savvy social media types. Thus, it speaks volumes when someone rides that tumultuous series of waves for longer than the average worker bee.
Noah Rubin is one of those people. Before his two-part tenure at the graffiti-mag-turned-culture-outlet Mass Appeal and then subsequently at the helm of Snoop Dogg's 420-focused media platform Merry Jane, he made his first notable entry into the editorial fray in the mid-2000s at Scratch. Presented as a sort of counterpart to the popular XXL, the sadly short-lived magazine provided a glossy gateway into the production side of hip-hop by those intimately familiar with the music. Rubin worked as the Technology Editor, which got him closer to the gear being used or otherwise coveted by beatmakers.
"I was in the studio a lot with people like Just Blaze up at Baseline," he says of those days. "I was trying to bring cool new synthesizers that people in hip-hop might not have known about, 'cause it wasn't the regular Akai MPC stuff that everyone was messing with."
Rubin looks back fondly at that time, having relished the opportunity to participate in producer-centric music journalism as so many of the genre's sonic titans were at the height of their powers. Scratch's cover artists included icons like DJ Premier, RZA, and Timbaland, often but not always in tandem with the familiar faces of their rapper collaborators. "We were putting Dr. Dre on the cover, but talking about rare sample flips that no one even had been able to identify," he says." At a time when fame and infamy trumped all, the strategy at Scratch helped to elevate the public profile of the Producer, all the while encouraging others to follow that technical path.
"It was a topic that was so under-explored and I think still is under-explored," he says. "To this day, I still think of it as one of the most interesting moments in my life."
Though more than a decade removed from his days at Scratch, Rubin saw parallels between what drew him there and what drew him to Merry Jane, where he served first as the Editor-In-Chief and then as its Vice President of Creative Ventures until 2019. Much like he witnessed and aided in the mainstreaming of once-marginalized hip-hop production at Scratch, so too would he partake in doing the same with another, albeit unofficial, pillar of hip-hop: cannabis. His perspective coming from inside hip-hop media allowed him to shape the editorial direction at Merry Jane accordingly.
"How do you take a subculture and more directly speak to that connection between the most popularized elements of it and the most underground elements of it simultaneously?" he says. "That's sort of what Scratch did and that's sort of what Merry Jane sought out to do, finding these little underground nuances and learning how to like tell that story through this more macro lens that helps bring in a larger audience."
The origins of Rubin's brand-new book How We Roll: The Art and Culture of Joints, Blunts, and Spliffs (Chronicle Books) began during his time at Merry Jane. Prior to the pandemic, Rubin hosted a video series there called About That Time, in which he interviewed a procession of stoney notables such as NYC spitter Smoke DZA, comedy powerhouse Quinta Brunson, and Happy Madison movie mainstay Peter Dante, as well as cannabis activists Weldon Angelos and Charlo Greene. "As we were getting ready to do the live stream, the first part of it was let's chill, let's roll up," he says of making all 114 episodes. "Everyone comes from a different place, and it turns out that the way that they roll and the vocabulary they use about rolling has its own nuance that reflects these places."
That realization lightbulb about rolling parlance and other such divergences finally brightened for Rubin when he had DMV hip-hop artist Rico Nasty on as a guest. "She rolled up in this style that she called sheets and funnel," he says, conveying the linguistic bewilderment he felt then as a New York guy well-versed in blunts and spliffs. This snowballed into a book idea of his own, having already edited Snoop's 2018 cookbook From Crook To Cook. "There was a huge opportunity to not only teach people how to roll some more new styles of joints that they might not have known," he says, "but to delineate and discuss regional styles and nuances that, in mainstream conversation, no one had really ever even attempted to scratch the surface with."
In effect, How To Roll exists to accomplish far more than its back cover blurb promise of tips and tricks for smokers. In between its pages full of step-by-step techniques, as-told-to interviews, and humorous infographics, there are short anecdotal histories titled "The Evolution of the New York City Blunt" and "Trinidad Smokes The Funk." In an ideas-and-personalities cannabis marketplace increasingly crowded by straight white male voices, he makes space in the book for people like Dawn Doan (aka the Grasshoppa), the first-ever woman invited to join the competitive National Joint League, and RuPaul's Drag Race contestant Laganja Estranja. Readers will also encounter a globetrotting selection of concise country-by-country reports on cannabis culture in Egypt and Mexico, among others.
Throughout the book, Rubin attempts to entertain and inform at the same time. "It actually turns out that it's an very interesting microcosm to understand culture in a broader sense," he says.
"I'm bringing some basic instructional stuff, some stupid, funny humor into it, sure. But I'm also like talking about some topics where like, I didn't know the fucking answers to these questions! Who did roll the first fucking joint? What is the history of a rolling paper? Why do we do these things?"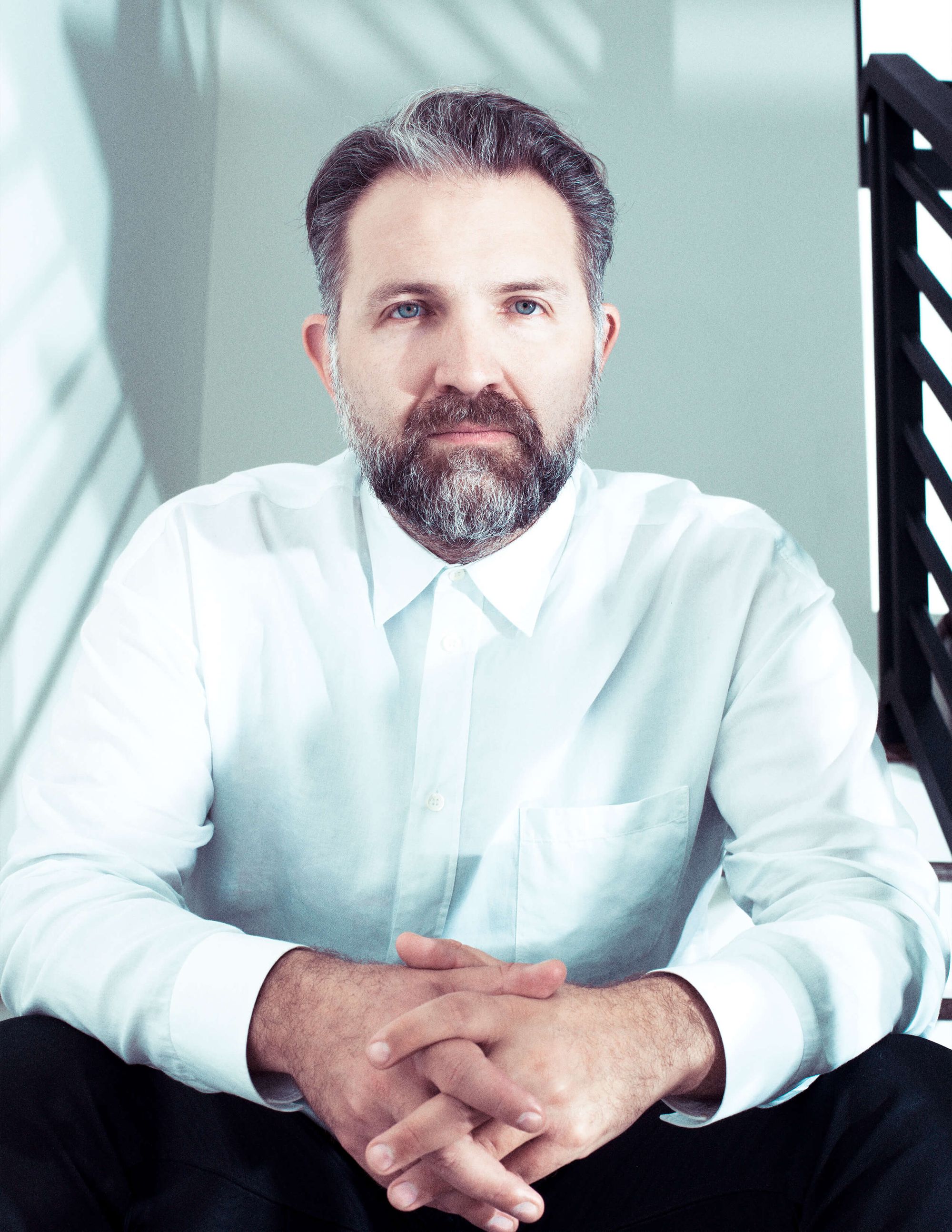 How We Roll: The Art and Culture of Joints, Blunts, and Spliffs is now available via Chronicle Books or wherever books are sold.
---

---

Mr. Muthafuckin' eXquire, I Love Y.O.U. cuz Y.O.U. Ugly Vol. 1 (buy it / stream it)
Back in the 2010s, Mr. Muthafuckin' eXquire was one of the most fascinating figures moving in New York hip-hop. Despite being preternaturally talented and giving the city an underground gem in "Huzzah," the major label system couldn't figure out how best to display this once-in-a-generation gem. Thankfully, he's back as if he never left, dropping an eclectic and explicit first volume in a high concept series that will take some time for fans to fully absorb–which is fine. In the meantime, the rebranded HUGHIE! treats us to the compelling storytelling of "West Indian Archie," the feverish free-association of "Bubbleguts," and the syrup-soaked wisdoms of "Y.O.U. Need To Go Out More." He's as dextrous and provocative on the mic as ever on the erotically-charged "Chocolate Sunshine" and the grief-laden "SHANGO." And featuring his kid on "ABC" is a nice touch.
After shaking the room with last year's TROPIXX, Fijian-Australian rapper Jesswar returns with thunderous outdoor energy on their debut mixtape. The quaking bass and raspy bars behind "WAVES" show the artist ascending towards the peak of their powers. The format graciously allows for concise and direct cuts that otherwise might get needlessly tinkered over on a proper album. Poppier, clubwise production on "HOLD ME DOWN" and the R&B-coded "SWEET" scarcely disguise the emcee's realness, evident in the way they weave messages about misogyny and other serious subjects into these tracks. A team-up with the esteemed Erica Banks, synth-buzzed single "BAD LIKE RIRI" provides an anthemic opportunity around empowerment that goes beyond lip service and into a place of genuine strength-in-numbers.
Nicholas Craven & Boldy James, Fair Exchange No Robbery (buy it / stream it)
His longstanding working relationship with Alchemist notwithstanding, Boldy James stands apart from some other rappers in the Griselda Cinematic Universe via his not infrequently offbeat choice of producers. Anyone who caught the leftfield Manger on McNichols with Sterling Toles or his projects with Jay Versace or Real Bad Man already know. Co-headlined by Nicholas Craven, Fair Exchange No Robbery might be his finest effort yet. The Montreal beatmaker brings something extraordinary out of Detroit spitter, whose hardened, almost conversational monotone rises above "Stuck In Traffic" and the cinematic "Monterey Jack." One of 2022's best rap songs hands down, "Designer Drugs" does the most with its smooth jazz chop and opaque trap lyricism. Elsewhere, James trades off with the brash Gue Wop on "0 Tre Nine," a rare feature moment on an album that honestly requires none.
---

---