Podcast: Blimes Brixton On 'Be Kind Rewind'
The San Francisco native gives the pod a proper Swede-ing with this Michel Gondry x Yasiin Bey art-house flick chat.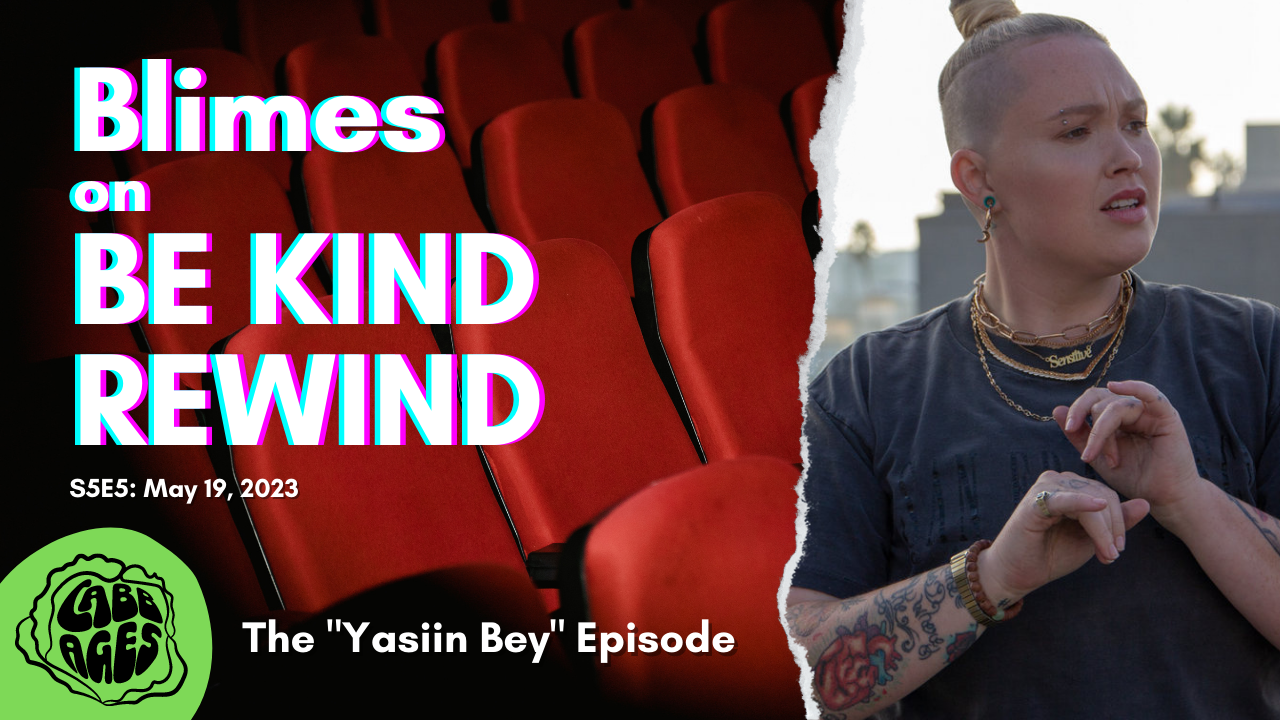 This week on the CABBAGES hip-hop podcast:
This week's guest is Blimes (a.k.a. Blimes Brixton), the San Francisco native also known as one half of the West Coast rapper duo Blimes & Gab. She joins our ongoing Rapper Movie Season discussion to unearth Yasiin Bey's (fka Mos Def) art house homage to late 20th century Hollywood cinema Be Kind Rewind (2008, dir. Michel Gondry).
Listen to the latest episode of the CABBAGES podcast via Apple, Spotify, Stitcher, Google, Pandora, TuneIn, Pocket Casts, or wherever you get your podcasts.
Please subscribe, rate us five stars, comment with effusive praise, and tell your friends.
Shout out to Steel Tipped Dove for supplying the theme music for the podcast.
---
Become a Podcast Patron! For just $5/month, you'll get all episodes of the main show alongside exclusive bonus podcasts, including the biweekly ICE-Tuesdays series. Subscribe now.
---