Irregular Vegetables #119 [Deluxe]
3 new albums to check out + 3 new songs you oughta know + the weekly 420-friendly hip-hop links roundup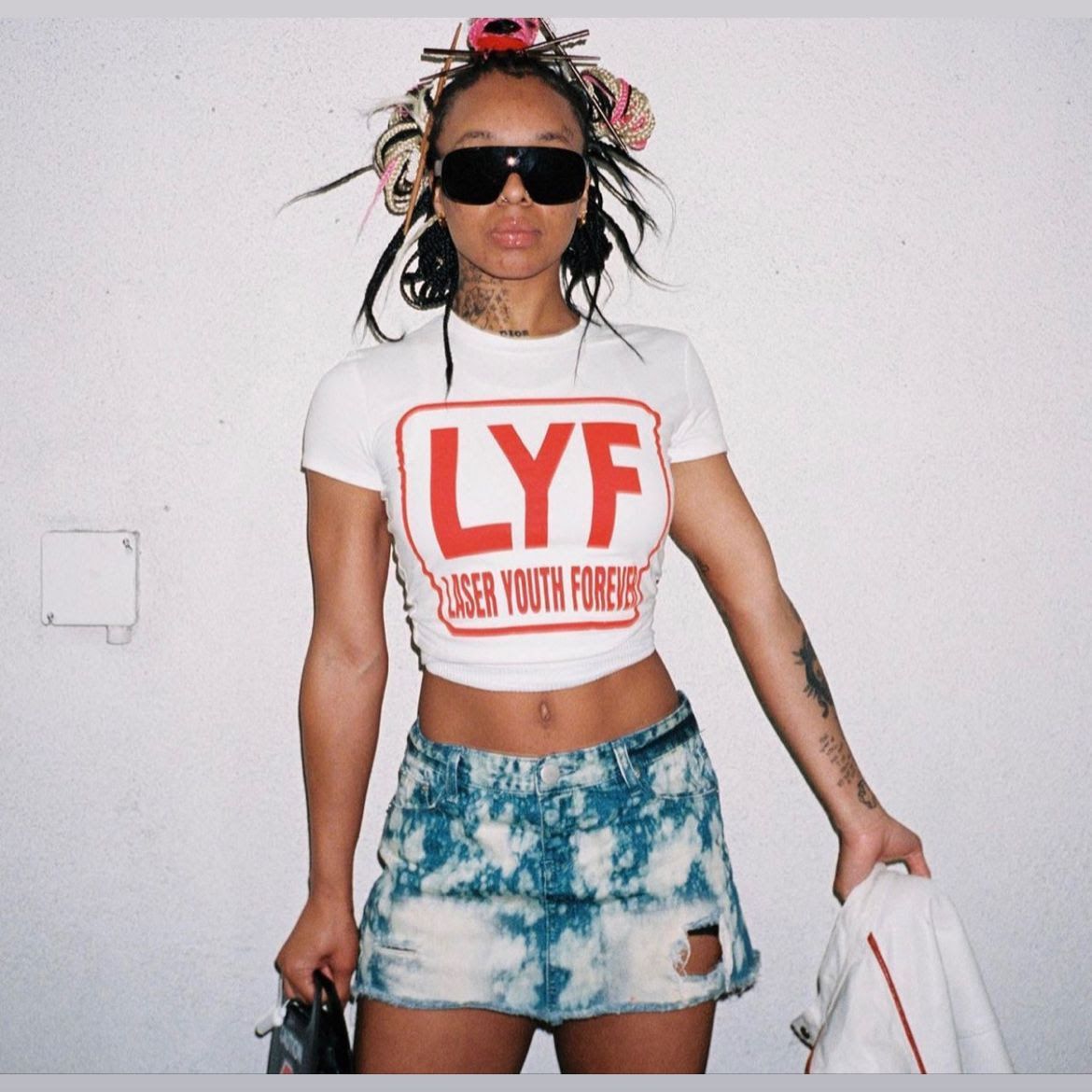 This newsletter marks the latest installment of Irregular Vegetables, a (semi-) weekly series of CABBAGES emails where I share links to recent writings from other hip-hop/rap/cannabis journos and critics, squeezing in my own work as I see fit. These 420-friendly editions hit inboxes on Thursdays. Yes, I know today is Wednesday.
I've decided to augment today's newsletter with some more stuff to make it a Deluxe issue. Enjoy this week's reads and keep scrolling for a bonus Treacherous Trio selection of new album reviews, as well as another edition of Crudites, where I recommend three recent singles/videos from hip-hop artists you may not be familiar with yet.
---

---

Heem, From The Cradle To The Game
As the Griselda Cinematic Universe expands further and further beyond the core trio, dilution and fatigue risks concurrently heighten. Yet those who trust in Benny The Butcher will find his Black Soprano Family signee Heem comes through consistently. It's a steadfast devotion to spitting drug dealer bars through a credible Buffalo lens that makes the rising rapper so reliable on this full-length debut. Solid storytelling carries the project from the bold opener "Reasonable Doubt" through the even more confessional closer "Same Ole G." Musically, there are nearly as many nods to the brooding and bombastic sound the crew has cultivated ("Radio Raheem," "Black Sheep") as there are apparent Roc-A-Fella homages, with the hooky "Picture Me Rollin" and "Mamie Lee" firmly in the latter category. The guests are scarce, but include heavy hitters Conway The Machine and Styles P as well as an instantly recognizable Stove God Cooks on "Cocaine County."
Chuck Strangers, The Boys And Girls
London-based Lex Records once again looks west for inspiration, and comes back with ten brand-new cuts from this under-appreciated New York rapper/producer. After coming up with the Pro Era crowd, Chuck Strangers finally seems to have come into his own with this oft nostalgic albeit not exactly rosy outing. Named for a Bed-Stuy school, The Boys And Girls brings listeners home with no small intent. Through pensive cuts like "Devin Hester" and "Dettol," he takes great pains to explain himself bar-by-bar. It becomes an unconventional yet honest Brooklyn tour, via "Prospect Park West" and "Suydam St." Navy Blue adds further colors to the narrative palette of "Venison," while Fly Anakin and Pink Siifu show their labelmate some support (and perhaps a little friendly competition) on R&B-coded Zoomo-produced closer "Hurry."
Gifted Gab, G-Body Music
After making significant waves in duo mode with Blimes Brixton a few years back, the Seattle-bred Gifted Gab returns to the solo game unmistakeably rejuvenated. Her G-Body Music demonstrates that hunger for more, the enterprising tone of opener "Fee Game" carrying over into later cuts. "Real Assist" salutes the success mindset with sex positivity, luxe leisure, and a slick verse by Swisher Sleep. There's a cautiousness to "Find Out" that comes more from her justifiably heightened sense of self-worth, both in romantic matters or otherwise. From the 420-friendly pining of "Wait For Me" to the self-motivational hype session "Thank G," there's a lot to enjoy here–and definitely more than once. Even the skits have repeat value, particularly the grey market radio spot "Big G's Emporium."
---

Despite going from a complete unknown to performing at the VMAs and embarking on a tour, Dave is continually frustrated over comparisons to other white rappers with fleeting mainstream fame and less serious critical consideration. Dave may approach music with the temperament of a court jester — his rap name is "literally a small-penis joke" and his album title was Penith, after all — but he balks at being compared on Spotify and by label executives to Jack Harlow's "egg-whites-only" Drake facsimile or the satirical rap trio Lonely Island. Though varying widely in region, influence, and sound, rappers from Macklemore to Post Malone are commonly affixed with the same "white rapper" label. The term itself is a gimmick. What groups them as musicians isn't style, or even race, but a voyeuristic and reductive relationship with a Black genre. (Read more at Vulture)
David Attenborough, Weed And 'American Apartheid': The Awesome Mind Of Rapper Billy Woods
"Genius-dot-com makes me very sad about the state of reading comprehension in the US," frowns Billy Woods. Given his often oblique wordplay and prolific output – nine albums in the last decade alone, plus more with his groups Super Chron Flight Brothers, the Reavers and Armand Hammer – the veteran rapper's work must drive heavy traffic to the song lyrics database, whose users attempt to decode arcane wordplay and volunteer their own song interpretations. But, he sighs via phone from his New York apartment, "sometimes I want to tell them: 'This song is about a date I went on, not the devastating toll of capitalism and racism.' They come in with preconceived ideas and the belief that a song can only mean one thing, which is the strangest way to approach my music." (Read more at The Guardian)
Tony Shhnow: A Tough Guy Rapper Chooses Love
Around the same time, Tony entered into a relationship with his girlfriend at the time. He says the positive effects of a flourishing love began to seep into other parts of his life. Tony decided to take better care of himself ("taking bubble baths and lighting candles and shit," he says). He found himself spending more time with the women in his life, whether it was his friends, mom, or girlfriend. Intimate dinners turned into late nights spent talking, listening to Nineties R&B deep cuts, and watching Black love films like Poetic Justice and Two Can Play That Game for hours upon hours. He started to become more accepting of the aspects of his personality that ran opposite to the abrasive artistic persona he'd curated, all while continuing to work on new music. "I felt more in touch with my human side — like it wasn't all about being tough," Tony says. (Read more at Rolling Stone)
---

Three new tracks for you to snack on...
Hook, "Last Visit"
Jiles, "95 Glen Rice"
Starr Nyce, "KD15's (feat. Kai Fortyfive)"
---