Podcast: Chanelle Kazadi on 'The Cat In The Hat'
Oh yeah! The "Bad Movie Battle" visits the Uncanny Valley of Dr. Seuss to discuss 2003's Mike Myers feline freakout.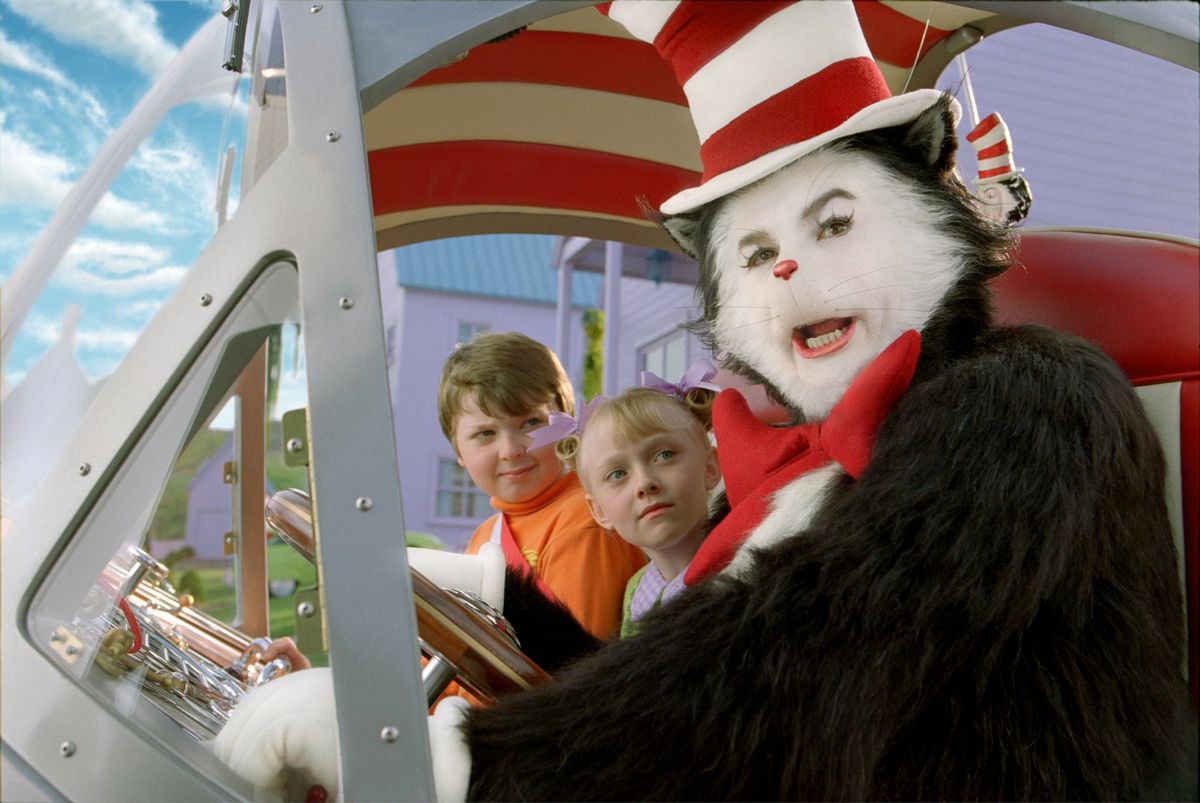 This week on the CABBAGES hip-hop podcast:
Season 4's Bad Movie Battle visits the Uncanny Valley, as rapper Chanelle Kazadi and journalist Nadine Smith join hosts Gary Suarez and Jeffery Laughlin to discuss Dr. Seuss' The Cat In The Hat (2003, starring Mike Myers).
Listen to the latest episode of the CABBAGES podcast via Apple, Spotify, Stitcher, Google, Pandora, TuneIn, Pocket Casts, or wherever you get your podcasts.
Please subscribe, rate us five stars, comment with effusive praise, and tell your friends.
Shout out to Steel Tipped Dove for supplying the theme music for the podcast.
Subscribe to Nadine Smith's House of 1000 Marks newsletter here.
Listen to Chanelle Kazadi's Make It Work and her latest single "Pootie Tang" wherever music is streamed or sold.