With 700 Bliss, Moor Mother And DJ Haram Are Both Human And Dancer
+ reviews of the latest from Father, Mother Nature & Renzell, and Lord Juco & Finn. This is CABBAGES #102.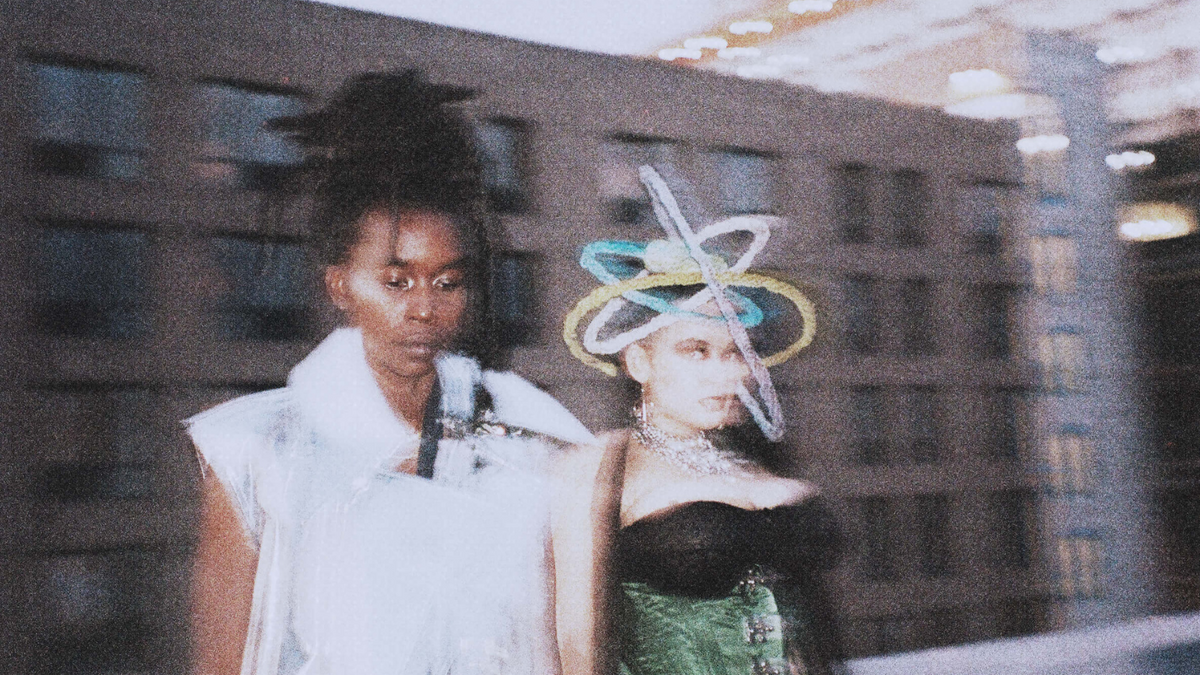 Sitting in a car, Zooming with me from a phone mounted on the dash, DJ Haram and Moor Mother have been in Halifax for scarcely a few hours. Though travel always grates on people, there's a proverbial light at the end of the tunnel, as they're in town for the Nova Scotian capital's annual EVERYSEEKER Festival to perform together as 700 Bliss. The noise rap duo's origins come from that distinct idea-generating locus only possible in live settings, starting back in the 2010s jamming and improvising in Philadelphia.
To this day, playing in front of audiences informs their studio process, whether testing out tracks in the nightclub setting or working out material onstage at globally visible festivals such as Primavera Sound in Spain and Roskilde in Denmark. "It's just about really hearing it and making sure everything is moving along," Moor Mother says. "When we're able to push the sound, we learn so much more about where we wanna take these songs."
"We heard our demos in Berghain," says DJ Haram with a slight laugh.
Released late last month, Nothing To Declare marks 700 Bliss' first proper album, one that began gestating before the pandemic emerged and disrupted. With concerts and club dates less available and fraught with restrictions, they relied on sending demos and mixes around electronically, adding and editing along the way. "It's really about how it feels in our body when we hear it," Moor Mother says. "Using your body as a conductor will tell you, oh, this needs to be mixed a different way, or maybe we need to rearrange this, or maybe this needs another verse."
Musically, the album ranges between thumping albeit left-of-center club sounds, as on the technoid "Anthology," and potentially ear-splitting noisescapes like "Lead Level 15" and "More Victories," the latter of which feature friends Ase Manuel and M. Tellez, respectively. "It's not that I save my weirdest beats for 700 Bliss–but kind of," DJ Haram says. "I feel like Moor Mother will think of something, or just be like, no, that's not the vibe."
Lyrically, Nothing To Declare fearlessly approaches topics and themes relevant to today's troubling times, not the least of which being housing insecurity and trans rights. Yet nestled into even some of the more serious narratives are multiple moments of sharp wit and overt humor. "Easyjet" and "Spirit Airlines," two skits named for some of the more notorious budget flight providers, provide the most obvious examples of this, though one need only pay attention to the title track to see how well they manage to make levity and gravity mix.
"It's this weird situation where, if you talk about serious things, you don't have fun or you can't tell jokes," Moor Mother says. "I'm happy that this record is opening the door to people getting to know us as whole individuals. When did we become politicians?"
"Never," DJ Haram replies. "I was never a politician. No way."
Though neither still live in Philadelphia, both members look back on their time there as important to their creative evolution together as 700 Bliss. "Philly can be a really cool resource for younger and fresher artists who need the opportunity to play and workshop their stuff," DJ Haram says. "That's definitely what we did for years, even before our first cassette," referring to 2018's Spa 700 for Don Giovanni Records, which was mixed by Hprizm of Anti-Pop Consortium. "It's nice to have a starting ground, as far as impact, to have a place where you can develop the work that you've been thinking about," Moor Mother adds.
In the roughly four years since that project, a great deal has changed for both members. Moor Mother has maintained a diverse and prolific run of compelling recordings, from solo works like last year's Black Encyclopedia Of The Air to critically acclaimed collaborations with New York rapper billy woods or her free jazz ensemble Irreversible Entanglements. From Discwoman to Red Bull and beyond, DJ Haram's stature as a performer has also grown considerably, through gigs and her 2019 project Grace for renowned U.K.-based label Hyperdub, which released Nothing To Declare. "Kode9 is just really amazing," Moor Mother says of the label's owner, "not even thinking about the work sonically, thinking about the written work, thinking about curation, thinking about the people that he champions.
"It's about continuing this legacy of the avant-garde of experimental–or whatever you wanna call it."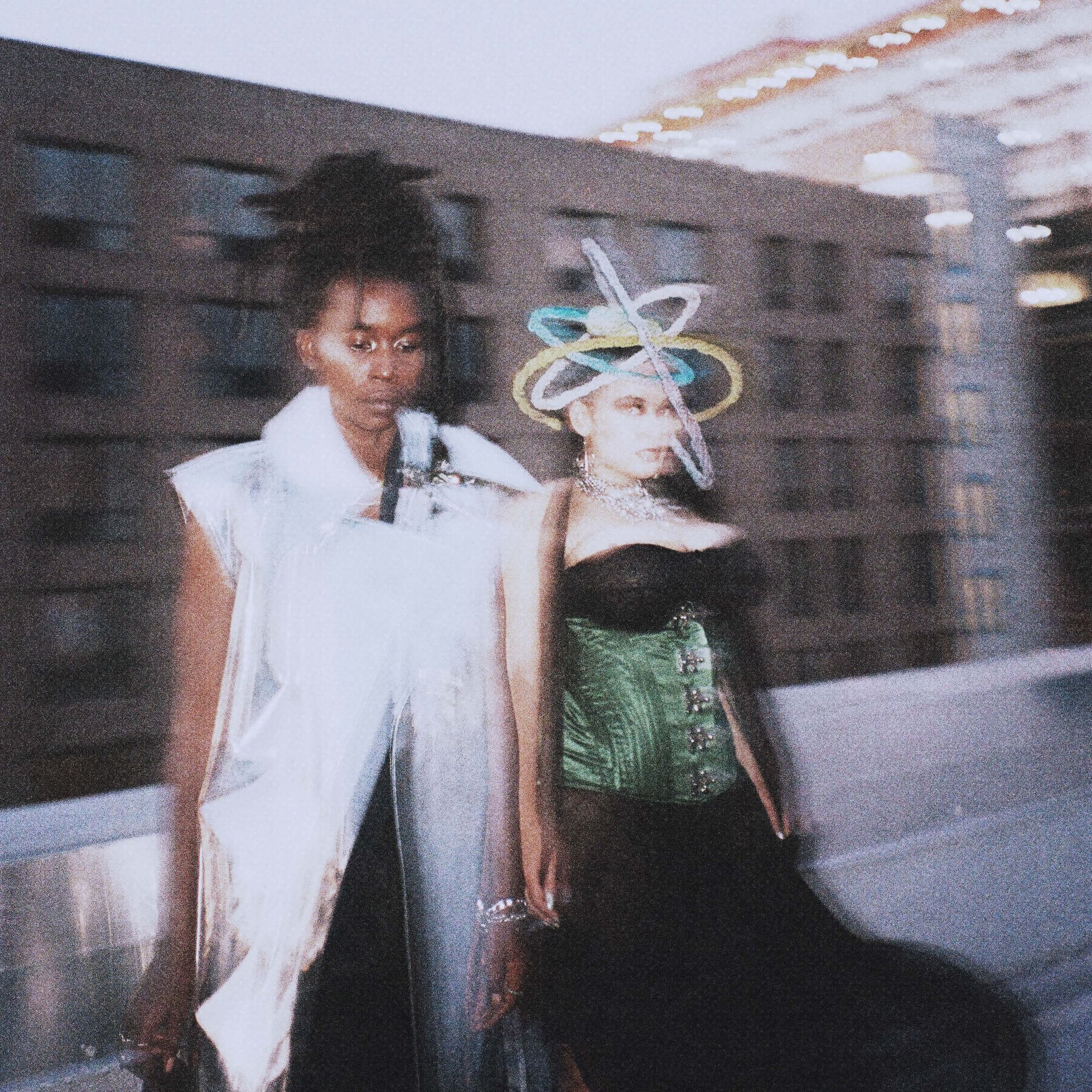 ---

---

Some eight years ago, this Atlanta rapper dropped Young Hot Ebony. With notable features by iLoveMakonnen and Key!, its standout single "Look At Wrist" brought the Awful Records showman to a certain prominence in the independent hip-hop realm. As uncompromising now as he was then, he returns with a raucous and ribald sequel that reaffirms his rep. If his toddler son side-eying on the cover art doesn't set the tone, irreverent opener "Chapel Hill Heists" and the provocative "What Won't He Do" most certainly do. The talented Mr. Archibald Slim reprises his supporting role with comedian-turnt-rapper Zack Fox on the unhinged soul glow of "Let's Kick His Ass," while "I Keep Dat Pump Action" and "Pay N Spray" draw upon the same hectic headspace and caustic wit of its predecessor.
Mother Nature & Renzell, Nature's World (buy it / stream it)
The Chicago duo of Klevah and TRUTH have regularly maintained a healing mindset across their Mother Nature records. Their literary-level lyrics evoke a sense of sisterhood, both between them and beyond them. On their Renzell-helmed Nature's World, they come with positivity and perseverance to match their producer's rich and vivid beatscapes. As the project's title suggests, they lean into holistic health and outdoor metaphors as they journey inward and venture outward on "Travelerz" and affirmational closer "Sequoia Treez." Whether extolling free thought and plant-based living via "Don't Worry" or communing in their "Midnight Garden," their shared ethos remains intact and admirable.
Toronto rapper Lord Juco reteams here with Finn, the producer and fellow Canuck behind the boards on last year's Details album. Drawing vague if diverting inspiration from a Stephen King classic, the pair have clear chemistry melding sunkissed, soul-slapped beats with simply electric lyricism. They maintain a New York connection with features from streetwise spitters Eddie Kaine, Hus Kingpin, and UFO Fev, all of whom come correct as usual. Still, there's something to be said about the homegrown approach to new bap they're cultivating up north, evident on the cutting and clever "Palazzo" with Asun Eastwood and the relatively more aggressive "Juco Type Beat" with Ashton Francis.
---

---