Podcast: Lando Chill on 'Hot To Trot'
The "Bad Movie Battle" continues with rapper Lando Chill discussing the 1988 talking horse comedy flop.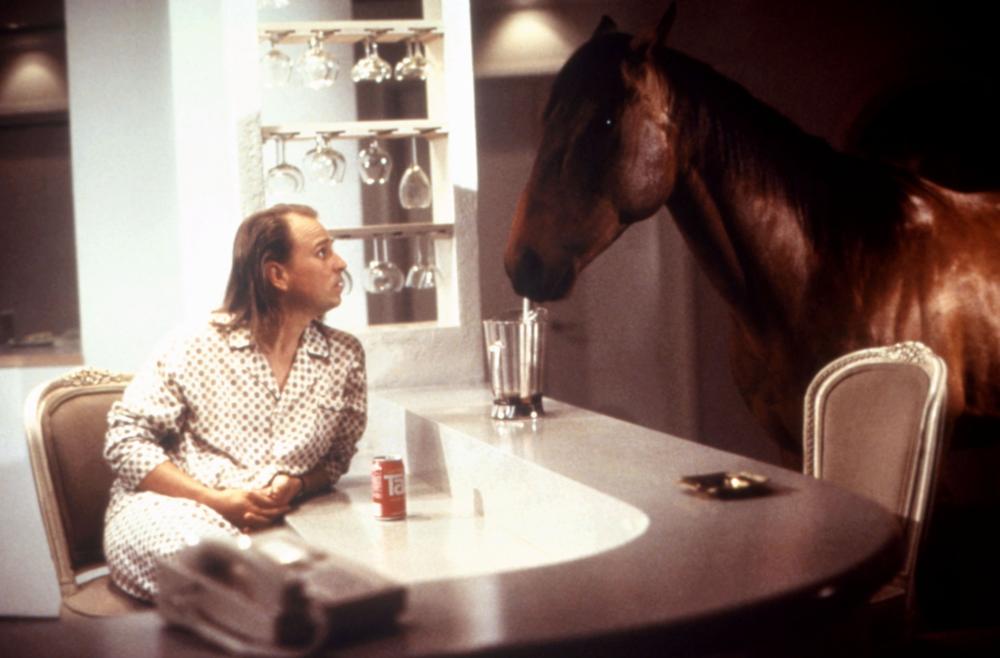 This week on the CABBAGES hip-hop podcast:
Season 4's Bad Movie Battle rages on, as rapper Lando Chill joins hosts Gary Suarez and Jeffery Laughlin to discuss Hot To Trot (1988, starring Bobcat Goldthwait, Dabney Coleman, and John Candy as Don The Horse).
Listen to the latest episode of the CABBAGES podcast via Apple, Spotify, Stitcher, Google, Pandora, TuneIn, Pocket Casts, or wherever you get your podcasts.
Please subscribe, rate us five stars, comment with effusive praise, and tell your friends.
Shout out to Steel Tipped Dove for supplying the theme music for the podcast.
Visit Lando Chill's official website or his Bandcamp page.