Termanology And Paul Wall Grind On
+ reviews of the latest by Big Cheeko, GAM, and Sankofa. This is CABBAGES #095.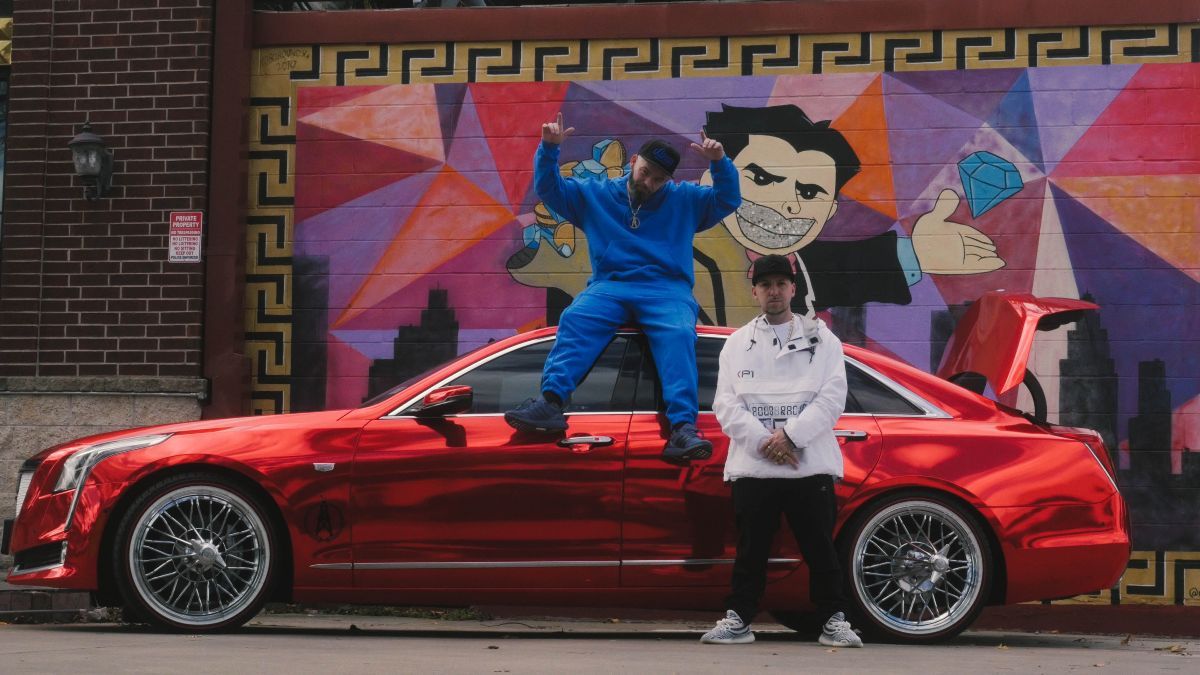 Chances are you have an impression of Paul Wall burned into your brain. The Houston rapper's iconic hits like "Girl" and "Sittin' Sidewayz," as well as his memorable feature alongside Slim Thug on Mike Jones' "Still Tippin'," made him an instantly recognizable face, iced-out grill and all.
Yet the erstwhile Swishahouse star's latest musical endeavor may come as a surprise to those who don't expect to hear him spitting over boom bap beats. Yet that's precisely what he's done with Start 2 Finish, a full-length collaboration with East Coast emcee Termanology due out this Friday. For Wall, it's the kind of artistic opportunity that he'd been waiting years for. "When I was signed to a major label, they had certain producers and they wanted me to sound a certain way," he recalls. "But I was like, man, I want a DJ Premier beat."
Though Start 2 Finish boasts production by Dame Grease and Pete Rock, the bulk of its instrumentals come courtesy of Statik Selektah, a longtime associate of Termanology's and one of his most frequent collaborators for nearly two decades. Both artists moved from Boston to New York back in the 2000s, within a few years of one another, each hoping to make it in one of hip-hop's most competitive cities. They managed to show and prove, earning underground credibility and respect by putting in the work. "Taking myself back to those times, all I could think about is just how bad we wanted it and how hungry we were," Termanology says.
A slight twinge reflects on Termanology's face when talking about the old days. Specifically, he hones in on the mixtape artwork and the dated personal style decisions on display there. "You probably look back now and laugh and be like, damn, I look like a fool out a 3X white tee on," he says. "But the music was fly though. and that's what got us here."
Still, with catalogs as long as his and Wall's, respectively, there are bound to be regrettable or retrospectively cringeworthy choices. ("We ain't even heard all our records," Wall quips.) But dwelling on past missteps doesn't suit either artist, who continue to press forward and live in the now. "I feel like me and Paul are the best we've ever been," Termanology says. "We didn't lose a step."
Below are edited excerpts from our conversation.
---
How did the two of you first connect?
Termanology: So, Paul was doing a project [2019's Give Thanks] with Statik Selektah, who's one of my best friends. He was in Brooklyn and I pulled up. I recorded a song which ended up being one of the videos. And Paul had a party at the Fat Buddha in New York. It was lit. The whole club was excited, just happy to be around Paul, loving his energy. Our crew just took a liking to him and he took a liking to us. Then, when the pandemic hit, he hit my phone and was like, yo, you wanna bang out some joints? Basically, this is an extension to him and Statik's album. This's kind of like part two, but we added Pete Rock and Bun B and some others.
Paul Wall: I always have felt, for artists that are outside of New York, in order to get that type of love and respect in New York, you gotta fuck with New York people, New York producers or people that are in that realm. It was something that I always wanted to do. Me and Statik, as soon as we started working, we clicked right away. Same with me and Termanology, even though we grew up in different areas. If you would've put me where he grew up and him where I grew up, you would get the same–he would be Termanology from Houston and I'd be Paul Wall from Boston. We're like-minded in a lot of ways and just being able to work with him, it really brought something outta me lyrically that I don't get an opportunity to showcase too much.
Both of you are veteran emcees who have put down untold numbers of verses over the years. Did it get competitive between you guys while making this project?

Termanology: This album and Give Thanks, I think, is really gonna open people's eyes to Paul Wall. A lot of people only know the mainstream Paul Wall; he's rhyming in the slower tempo. And on Give Thanks, he's snapping all the way through that whole project. On this one, I feel like he stepped it up even more. You don't get on like five or six Statik Selektah beats every day, and spar with KXNG Crooked and these type of emcees, NEMS and Millyz. I mean, we on there snapping, bro, all the way snapping.
So, yeah, it was competitive. I feel like nobody really washed the other person through the whole album. It's not a clear winner. You hear some songs, he got a better verse. Sometimes, I got a better verse. I think that's really cool, man, that people are just gonna really get to see how dope of lyricists we both are in our own right, but we're complimenting each other.
How do you both manage such a staggeringly high output of music?
Paul Wall: I take it one verse at a time, fo' sho'. But one thing that I always try to do is put my best foot forward on every verse, 'cause you never know which one might be the particular one that gets heard or gets put out there and you don't wanna come wack. So no matter what, I always put my best foot forward, no matter what. It's all organic. Sometimes, creatively, you got ideas. Like, people always talk to me about getting grills on their birthday. So I said, you know what? I'm gonna make a song called "Birthday Grills." Still, it's sparked by the organicness of something that happened. With this project, I don't think we came into it with any ideas. It all started with the beats. So the tracks, we'd knock 'em out one by one, but they would just speak to you to bring whatever outta you [and] lead you in that direction. It was just straight fire, so it's so easy to spin on them things, 'cause the beats are just so hard.
In terms of long term doing this, this is our dream. Both of us, this is what we work hard for, pray hard for, you know, this is our dream job. So we don't take that lightly. We're professional about it. We don't treat it like we're entitled to it. We treat it like we still gotta earn it every day, 'cause that's how we feel about what we love. You don't see LeBron out there showing up late to practice; no matter how many years he's been in the league, he's the first one there. That's how we are when it comes to this. We don't take any of it for granted.

Termanology: Facts. Paul and I came in the game pretty much at the same time. I came in the game in '05. I got the Unsigned Hype in The Source. Then I got my big record with Premier in '06. So, I mean, just dropping an album and a mixtape a year, you go by 20 years, we both got about 40 projects, you know? It's not that we're trying to like break Tupac's record or Prince's record or anything; we just recordin'. We love it doing it, like you said. We don't take no practice days off. We just keep shooting.
With catalogs as big as yours, after a while every year starts to become an anniversary year. For you, Term, Hood Politics V and 50 Bodies both turn 15 years old this year.

Termanology: They helped me through the door. They helped me break in the game. Me and Statik were both trying to come in the game at the same time. I moved to New York. I ain't have no money. He moved there a couple years before me and we were two young kids just grindin'. You know how hard it is to get on in New York. People will boo you. People will stare at you and not clap for you. People will ice grill you down. We just had this crazy passion and this crazy hunger that we both was like, we're gonna make a name for ourselves. And, over the last 15, 16, 17 years, we've been able to win over the hearts of the underground hip-hop scene and get hip hop royalty behind us. People like Pete Rock and DJ Premier and Funk Flex, all these people that are the key gatekeepers of New York City hip-hop. We've been able to align ourselves with all those people and improve ourselves out there.
And Paul, 2022 marks 20 years since Get Ya Mind Correct, a huge independent record in hip-hop, for you and Chamillionaire. Looking back on that, were you surprised at how well that project did and what that did in terms of building your career?

Paul Wall: I definitely was surprised, in that I didn't expect it. We did have a firm grasp on the underground back then, but it was more localized, regionalized, Texas, Louisiana. Some of it, you can't really count the numbers 'cause it's not necessarily BDS spins or record sales. It's just mixtapes that get bootlegged and dubs. It would be hard for us to really grasp how big of a household name we were, what we would do. This is really right at the beginnings of the internet and all of that, so nobody really knew what we looked like. It wasn't no videos or any of that. We knew we were gonna do good, but we didn't know how good.
We really had a well-oiled machine going, in terms of Paid In Full, the label that put it out. Their business was just spot on, how they took care of everything, their paperwork, everything. Madd Hatta, he worked at the radio station in Houston too, so he knew how to work a song on the radio to get it played. We didn't know how to do that. We knew how to spit bars, but he knew the process of, this is what you gotta do to get it added to the mix shows. I can introduce you to the DJs, get it in record pools. You gotta do drops. You gotta do a bunch of interviews. You're gonna have to do a bunch of opening shows and this and that, just favors for them. And we said, hey, of course, it's what we want. So we went with it. And when we dropped it, we didn't want to have no big recoupment where we owed a bunch of money. We paid for most of the project outta our own pocket, so that when it dropped we'd be at zero, ready to make money that first day. We did definitely did great with it.
It's hard to believe it's been 20 years, 'cause some of it feels like yesterday. I had hoped that maybe we could drop a Part Two on the 20th anniversary, maybe the 25th anniversary. Chamillionaire ain't really quite there yet, 'cause he don't really make music no more so. When he talks about it in interviews, he says, back when I used to make music or he talks as if he's retired from music. And he's his biggest critic. My style has evolved a lot since then, and his style I guess has as well, even though it's been a while since he's put out music. Every now and then, he'll jump on a verse if I really beg him to jump on a verse, like when I got him on the "Swangin In The Rain" remix. But at the same time, he'll make it clear, I'm not doing no videos. He's very particular and meticulous about the music. So I don't think he would wanna put out something and it sound rusty, or put out something and then not be quite what the fans from 20 years ago would expect it to be. I think that that's his biggest hold up, that what people who listened to that and who want Part Two, what we give them is not gonna be what they expect. And he don't wanna let nobody down or disappoint nobody. And of course I'm down to try it, but I agree in that we can appreciate what we do have.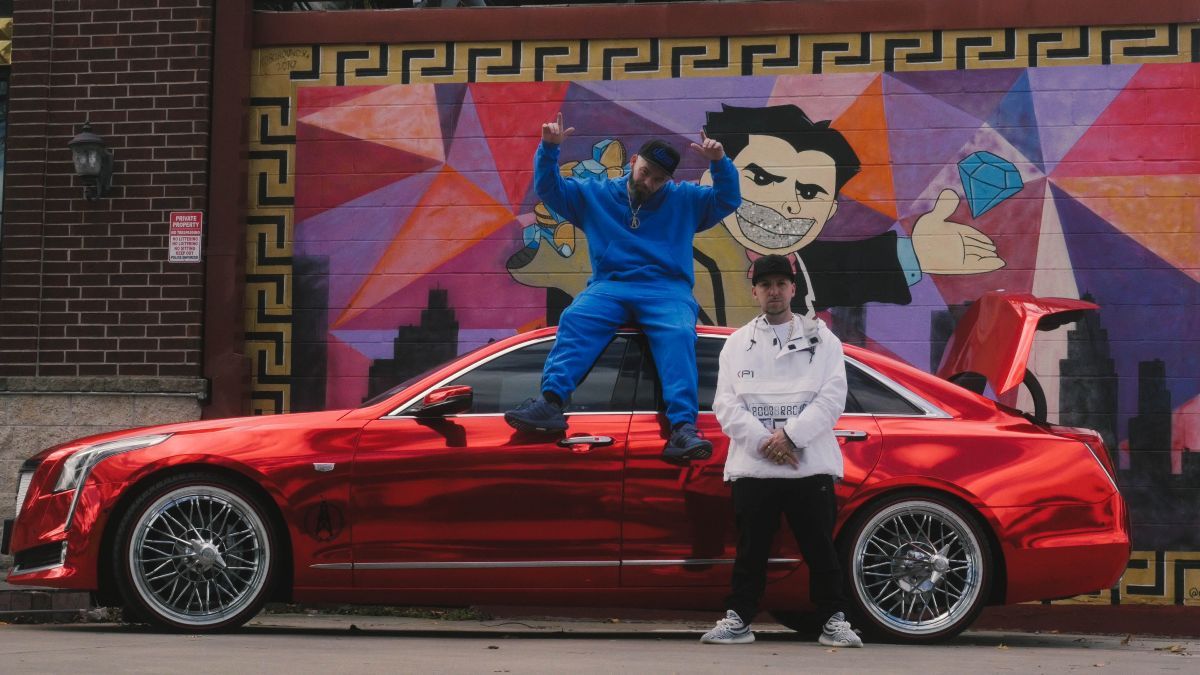 ---

---

Those with keen eyes and ears on NYC's illest underground hip-hop practitioners of late have no doubt come across Break All Records. An imprint behind dope releases by Akai Solo, iblss, and S!lence, among others, springs into action once more with the city's own GAM. The rapper's compact yet intricate project Earth 2 GAM showcases high-functioning emcee agility over murky post-soul beats by the likes of DRIVEBY and Wavy Bagels. On his own, he mistreats the mic with his relentless rhymes, exemplified by "Modern Skeptic" and "Overloaded Man." Local guests provide ample support (not that he necessarily needs it), resulting in memorable features by Fatboi Shariff on the unsettlingly druggy "Dusted Pushups" and Homeboy Sandman on the jazz bap breakdown "Distant Markets."
Mach-Hommy's co-sign carries considerable weight around these parts, and the latest project to bear his imprimatur (by way of executive producer credit) only reinforces that position. After living up to the album's title with a dead-on impression of the Love Unlimited maestro on the intro, Atlanta's Big Cheeko plunges deep into a smoky neo-exploitation groove on "Been Pimpin'" and "30." One of two vocal appearances by Mach on the project, the latter track moves at a downright syrupy pace, a sometimes disorienting though overall effective mode that carries through subsequent Matic Lee produced cuts like "Goldteeth" and "Recipe." Subversively low key with his delivery, Cheeko holds his own quite well next to vets Devin The Dude on "Watchin'" and Styles P on the funkier "Slidin'."
Technically proficient emcees don't necessarily provide the best listening experiences. Thankfully, Fort Wayne workaholic Sankofa avoids that that acrobatic trap while confidently skirting its edges on his latest effort. Like notable priors BLKTCHP and The Most Delicious Gold, the sitcom-length Legacy Materials with producer The Illustrated One shows off skills worth showing up, all the while packing them into a lucid and oft elucidating context. Two years of pandemic living in America's already-dystopian spiral certainly has provided him with tremendous, near-conspiratorial fodder for the corporate-consumerist complacency concerns of "Calvin Showers" and the deep thoughts of "Until I'm Not." On standout "Chains Of Gold," he lays down laser-targeted lyrics with breakneck brutality.
---

---