Ten 2021 Rap Albums You Haven't Heard But Should
A look at some of 2021's underrepresented rap releases from Amani, Van Buren Records, and more. This is CABBAGES #073.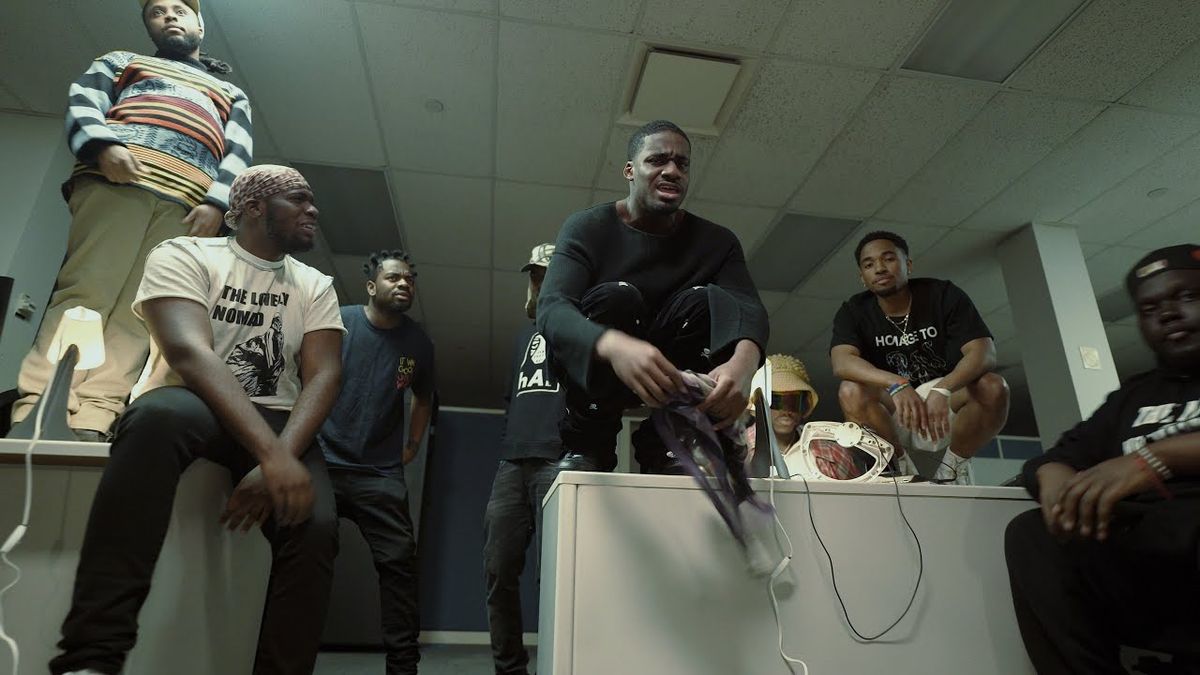 By July of any given year, your favorite corporate-owned music publication has undoubtedly dropped some sort of Best Of The Year So Far feature. Despite the natural opportunity for editorial freedom, these round-ups and catch-alls typically favor major label content, especially in the hip-hop space, and tend to favor obvious pre-baked selections over fresh new discoveries. The comments sections, be they on-site or via social media, are even more insufferable, often thick with outcry over whichever millionaire rapper at Sony, Warner, or UMG has been left off these lists that are more or less forgotten until around mid-October's year-end preparations.
Naturally, I didn't want to do anything like that here at CABBAGES. But, in the spirit of what this newsletter strives to provide–music discovery, with a focus on independent artists–I've been thinking a lot lately about all the hip-hop and rap albums I haven't been able to write about this year. Though I allow myself three recommendations per Sunday edition, with ample room for lengthier coverage in the opening essay section, there's simply too much coming out each week that I can't write about it all.
And so I'm taking another well-trod road in the music journalism space, the one where I try and tell you a little about the albums I haven't been able to cover and that you more than likely haven't heard, all in a convenient listicle format. Okay then, here we go...
Amani, A Constant Condensation
After thoroughly wowing the hip-hop underground with last year's King Vision Ultra collab An Unknown Infinite, the rapping son of Talib Kweli continues paving his own unique, progressive path with this uncompromising and complex solo affair. (buy it / stream it)
Bloo & Spanish Ran, Nowhere Bloo
Anecdotally speaking, a lot of people got put on to this Bronx duo and their 2020 MF Bloo record through this here newsletter. Their DOOM nodding series continues with this third volume that showcases their combined supervillain powers as they grow even stronger together. (buy it / stream it)
Bronze Nazareth & Recognize Ali, Season Of The Se7en
Curiously one of the least discussed records from the still-shining Mello Music Group of late, this album finds Michigan's Wu emissary teaming up with Ghananian dueling expert for a Shaolin showdown of cinematic proportions. (buy it / stream it)
DijahSB, Head Above The Waters
Existing in a space between motivational mixtape and autobiographical album, this Toronto rapper's latest project comes with impeccable production, dextrously executed verses, and quite a few earwormy hooks. (buy it / stream it)
Fat Ray, Santa Barbara
When you're in a crew flanked by incredible outliers Danny Brown and Bruiser Wolf, you have to work harder to get noticed. That's not a problem for this Bruiser Brigade member, a Detroit veteran who absolutely kills it every single time he touches the mic. (buy it / stream it)
Profound 79 & Starr Nyce, Diamonds In The Sky
Richmond, Virginia's Gritty City Records is my latest hip-hop fixation, and this producer/rapper pairing from a few months back perfectly encapsulates why, with the duo's regionally minded approach infused with an inherent respect for the NYC greats. (buy it / stream it)
Sankofa, BLKTCHP
Fort Wayne's midlife workhorse swiftly follows his The Most Delicious Gold album with [insert DJ Khaled voice] another one, once again artfuly doling out delirious streams of bar-based logic in the highminded boom bap tradition. (buy it / stream it)
Semiratruth, MIRA
There's levels to what this Chicago rapper is capable of. And with the help of Morgan behind the boards, her album serves as irrefutable evidence of not just her dopeness on the mic but her ability to stay dope no matter what manner of instrumental gets thrown her way. (buy it / stream it)
Van Buren Records, Bad For Press
This crew out of Brockton, Massachusetts boasts a baker's dozen's worth of members, each one with their own distinctive qualities and talents. Over the course of this impressive group album, you're bound to discover some new favorites. (buy it / stream it)
Wiki & NAH, Telephonebooth
The erstwhile Ratking emcee delivers easily the most experimental effort of his rap career, thanks in no small part to the Belgian producer feeding him outré beats over which he gets to stretch his already limber lyricism. (buy it / stream it)
---

We lost a legend this week. Rest in peace to Biz Markie.
---