Ten 2023 Rap Albums You Haven't Heard But Should
A look at some underrepresented 2023 LPs from ANKHLEJOHN & LOOK DAMIEN!, VirgoTwins, and more.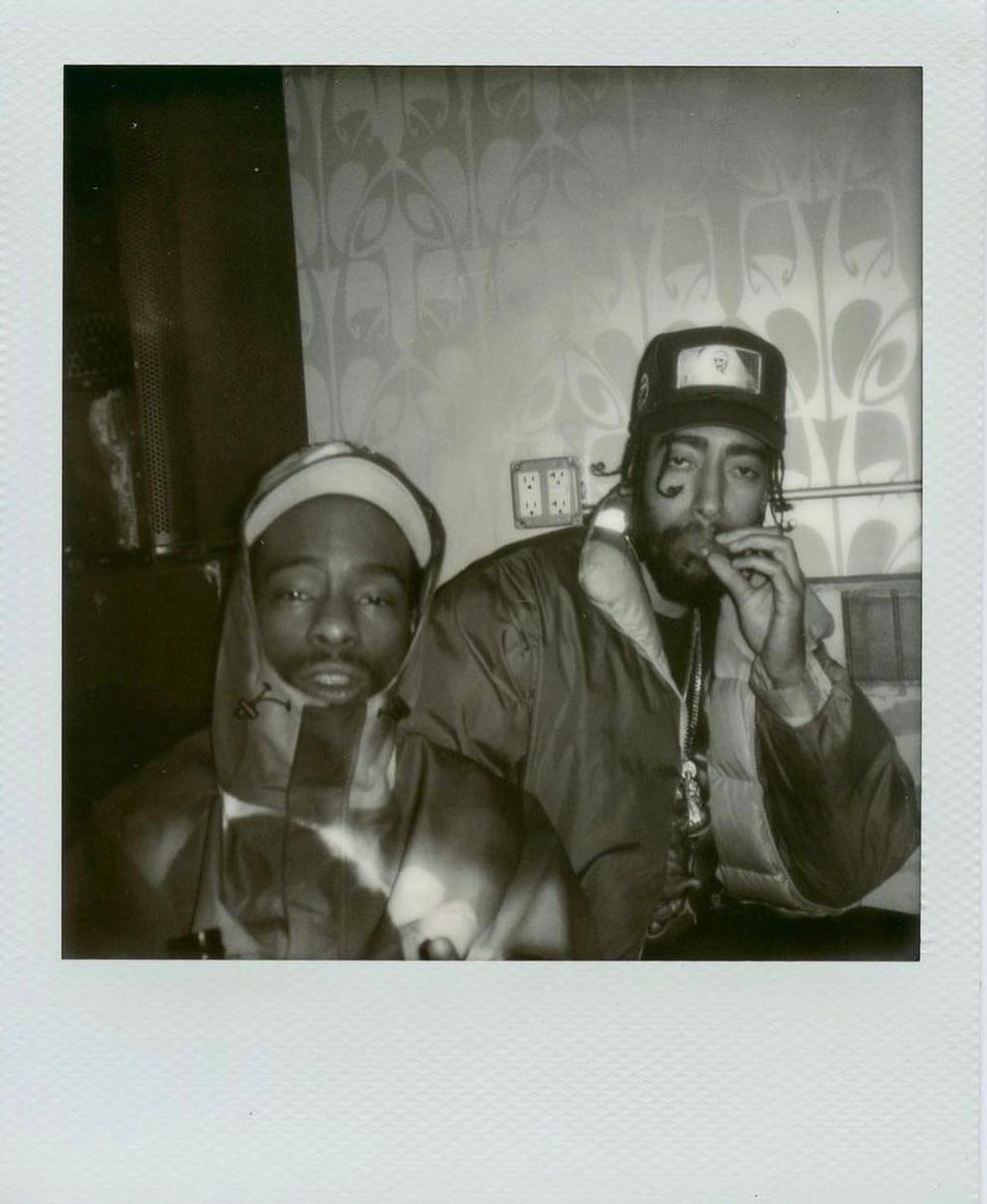 Well, it's July again and even without looking, I know that music publications better funded than mine have already dropped their Best Of The Year So Far features. Nearly of all of these, once again, assuredly and heavily favor major label releases and generally obvious choices within those corporate bounds. And if you can stomach the comments sections of these outlets' cynical social media accounts (note: I can't), then you'll behold the feckless outcry over whichever Sony, Warner, or UMG artist has been left off these listicles or not ranked highly enough.
Longtime CABBAGES subscribers know I concurrently deliver an annual grumble about these round-ups and catch-alls. After all, this newsletter pursues an agenda of hip-hop/rap music discovery, with a focus on independent artists. Yet while I dole out about three album recommendations per week edition, more often than not, there are often too many good projects coming out each month to permit me to write about them all. I also worry, increasingly if quietly these days, that I've given too much of my attention to the indie/self-releasing artists I'm already familiar with or have otherwise championed in these virtual pages.
And so, here I go with some earnest mid-year coverage of my own. Below, I've tried my best to tell you a little about the 2023 albums I haven't been able to cover and that you more than likely haven't heard, all in one convenient list (And if you have heard these, hey, good for you!). I aimed to mostly spotlight artists I haven't covered much here before, though of course there are exceptions. What you won't find are major label records or albums/tapes/EPs I've already written about this year. This isn't meant to be comprehensive or self-affirming. I'm hoping to turn you on to records you haven't heard yet. Cool? Cool...
Al.Divino, Self Phone
As Estee Nack rose to greater prominence as Griselda's latest star, so too has the look elevated the profile of his Massachusetts cohort, who kicked off 2023 with this outstandingly grimy and experimental set with beats by Camoflauge Monk, Ewonee, NOFACE, and others of their ilk. (buy it / stream it)
ANKHLEJOHN & LOOK DAMIEN!, The Dead Don't Die
An American horror story straight out of the nation's capital, this chilling albeit soulful album from two of the city's most compelling hip-hop practitioners proves once more that there's nothing quite as scary as life itself. (buy it / stream it)
Deleteeglitch, Creature Of Habit
Following his 2022 collaborative projects with Blass 89 and LoneSword, this Tampa rapper/producer manifests an impressively manic solo album from both sides of the boards, with the likes of Døøf and Old Grape God fulfilling the features. (buy it / stream it)
Monroe Flow, South Side Beach
Signed to Larry June's The Freeminded Records, this Georgia native has a similarly prolific instinct about him, though his album's definitively more street-centered themes balance their shared appreciation for the finer things in life. (buy it / stream it)
Payroll Giovanni, Ghost Mode
His CTE and Def Jam days mere notable blips in an otherwise thoroughly independent career, the erstwhile Doughboyz Cashout rapper drops what is arguably his best solo effort yet, packed with focused Detroit realism and blessed with a Jeezy feature. (buy it / stream it)
seina sleep & YoursTruuly, TRUUSLEEP
Those who know and respect what the PTP imprint does will find immediate (if woozy) comfort in this Austin-based rapper/producer duo's avant-garde yet undeniably dope debut outing. (buy it / stream it)
Seuss Mace, Healing Me Softly
A Topeka, KS native with a silky smooth voice, this independent rapper (who you may have previously heard opposite Tech N9ne) unveils a revelatory album that masks its boldly honest agenda behind warmly sung raps and gently funk'd up beats. (buy it / stream it)
Spectacular Diagnostics, Raw Lessons
The latest installment in the curatorial beatsmith's uncooked showcase series assembles some internationally-sourced emcees–Curly Castro, Fatboi Sharif, Kid Acne, Mike Ladd, etc.–to spit over his stunning and dare-I-say lovely new bap productions. (buy it / stream it)
VirgoTwins, ArtSpace
With a little help from The Molemen's DJ Presyce, Boricua Sandy and Gilead7 bridge San Diego and Chicago with this lushly composed and bountifully verbose album that achieves more in just ten songs than do most hip-hop albums twice as long. (buy it / stream it)
Waxfed, s/t
For this largely instrumental set of post-modern boom bap, Anticon vet DJ Mayonnaise and Mat "DJ RPM" Young get eponymous together to luxuriate along the cozily familiar indie hip-hop fringe where they've respectively operated. (buy it / stream it)
---