2006: When Dipset And G-Unit Went Reggaeton
+ reviews of AKAI SOLO, Conductor Williams, and Meyhem Lauren & Daringer. This is CABBAGES #112.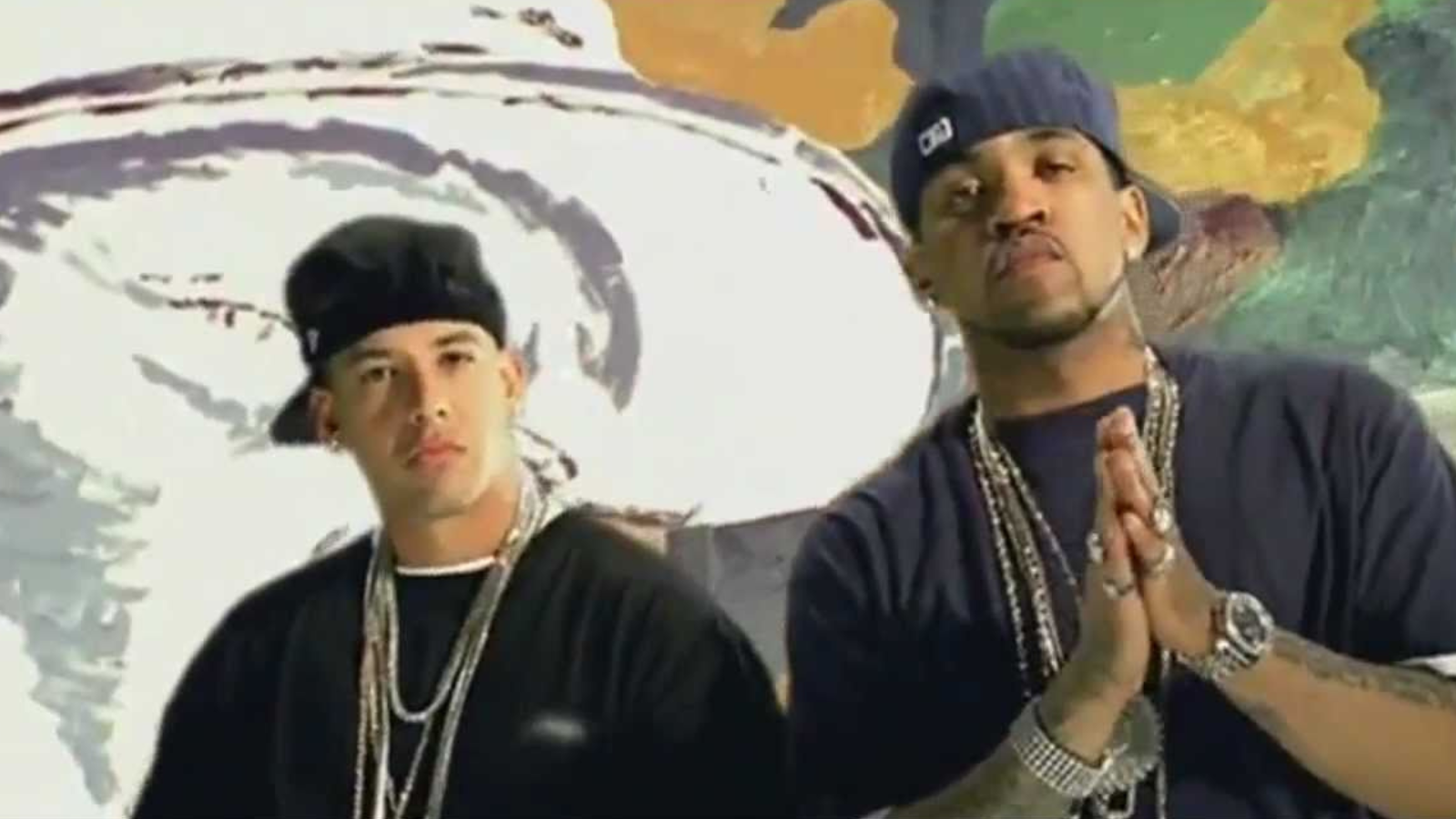 This past Friday, Rolling Stone dropped its 100 Greatest Reggaetón Songs Of All Time feature. So far, the response has been way less negative than that towards the publication's controversial hip-hop album rankings from this past June, drawing ire mostly from Shakira and Rosalía stans as well as the occasional DJ snob. Part of that, of course, has to do with who helped compile the reggaetón list, a great group of predominantly Latinx journalists, culture critics, and industry influencers including Ecleen Luzmila Caraballo, Verónica Bayetti Flores, Julyssa Lopez, Jennifer Mota, Jerry Pullés, Lucas Villa, and, well, ummm, me.
Though the final collective outcome naturally differed from my personal ballot, the end result largely satisfies one of my longstanding causes as a music writer: recognizing, promoting and, celebrating the role of Latino/a/x/es in hip-hop. Starting with No. 100 (Cardi B and Ozuna's "La Modelo"), and continuing all the way to No. 8 (N.O.R.E.'s "Oye Mi Canto" featuring Daddy Yankee and Nina Sky), I used my soapbox to spotlight the clear cross-pollination of New York rap and Caribbean rhythms, as well as the blur in between. Look no further than Yaga & Mackie's "Aparentemente" with De La Ghetto and Arcángel (No. 37) for a clear example of the ways in which mainstream rap production blended seamlessly with reggaetón, a genre that arguably grew out of 1990s hip-hop in the first place.
Concurrently on Twitter, there's been a ridiculous debate this past week sparked by extremists and ignorant types attempting to erase Latinx people's part in hip-hop's creation and proliferation. I've written extensively on this subject before (at Vulture, Remezcla, Four Pins, and elsewhere), so I'm not going to rehash what I've already provided ample evidence for in my work (Latinx gang members attended Kool Herc's Back To School Jam! Afro-Latinxes exist!). Instead, I'm going to use these coinciding media moments to highlight some of the ways American rappers hopped on reggaetón's wave, focusing specifically on the year 2006.
Nearly four years ago now, I interviewed Ivy Queen down in Miami for Forbes. There, as she had stated months earlier in concert at Manhattan's La Marina (R.I.P.), the pioneering reggaetonera cited how her influences were Nas, Wu-Tang Clan, and the Notorious B.I.G. Her words served as a reminder that, well before her genre had a name, English-language rap was part of its vocal and lyrical foundation, paralleling that of Jamaican dancehall generally and the dembow riddim specifically. If you go back to tapes from the 1990s by DJ Playero or DJ Nelson / The Noise, you can hear that origin story play out.
Fast forward to 2004, when Daddy Yankee–a veteran of those Playero tapes–broke reggaetón big in the U.S. with 2004's Barrio Fino smash "Gasolina." For 2006's partially-live album Barrio Fino En Directo, he tacked on a bilingual remix of the Billboard Hot 100 charting single "Rompe" featuring Lloyd Banks and Young Buck. This was during a period where 50 Cent's G-Unit empire had reached cultural ubiquity but had not yet begun its commercial decline–the Curtis vs. Graduation discourse was more than a year and a half away–so the RIAA platinum certified duo still boasted considerable cachet when they hopped on the Monserrate & DJ Urba produced track. Later that same year, Yankee would release Barrio Fino En Directo's "Gangsta Zone" with Snoop Dogg as a single, roughly around the release of Tha Blue Carpet Treatment.
2006 was also the year of Jim Jones' "We Fly High." The lead single off the Dipset stalwart's solo album Hustler's P.O.M.E. (Product of My Environment) soared to No. 5 on the Billboard Hot 100. Its dizzying success prompted some official remixes, including a star-studded rework by Nely "El Arma Secreta," the Puerto Rican superproducer behind then-massive single Wisin Y Yandel's "Rakata" as well as the aforementioned "Gangsta Zone." Joining Jones on this version were two of reggaetón's biggest names, Don Omar (known to Fast & Furious fans as the character Santos) and Tego Calderón. Nely's connection to the Diplomats continued with the release of Don Omar's 2006 full-length King Of Kings, which reached No. 10 on the Billboard 200. The album version of their track "Conteo" featured Afro-Dominican rapper Juelz Santana, though the music video and The Fast and the Furious: Tokyo Drift version conspiciously left out his verse.
Unlike those rappers who dipped their toes in the warm genre waters that year, N.O.R.E. cannonballed his way into the reggaetón fray. The Queens native's N.O.R.E. y la Familia...Ya Tú Sabe for Def Jam seized the opportunity to illuminate the cultural and familial connections between the respective sounds. Though not as commercially successful as Melvin Flynt – Da Hustler or God's Favorite, the project yielded two hits, "Mas Maíz" and the Billboard Hot 100 charting "Oye Mi Canto."
Heavily reliant on production from SPK, with additional beats by Luny Tunes, Montserrate & DJ Urba, and Eliel, the bilingual effort brought together a wide swath of artists from both camps. Reggaetón hitmakers Don Omar, Ivy Queen, and Zion joined hip-hop stars Diddy, Fat Joe, and Pharrell on these dembow-driven cuts. N.O.R.E.'s fellow LeFrak City denizen Big Mato featured frequently, and the presence of other NYC-bred reggaetoneros Divino and Gem Star implicitly reinforced the city's connection to this music. Ja Rule–who'd also appeared on a remix of 2005's "Rakata" by Wisin & Yandel that appeared as a bonus track on their Pa'l Mundo LP–showed and proved as well on "Cuchi."
---

---

Conductor Williams, Samo's Revenge (buy it / stream it)
As one-third of Westside Gunn's in-house Heartbreakers and a producer for artists like Stik Figa and Termanology, this Kansas City native has become an integral part of the independent hip-hop vanguard. Prior to his Griselda come-up, however, he'd drop immersive instrumental works like 2018's Listen To Your Body. Talk To Plants. Ignore People. For the presumably Basquiat-inspired  Samo's Revenge, Williams returns to that rich sonic space to let his beats breathe and blend together in a sort of off-kilter harmony. Divided into three tracks, the amalgamated musical journey takes just under a half hour, but covers far more ground than your average beat tape. Oft psychotropic yet consistently melodic, these found sound-scapes move along with minor interruptions by major figures.
Meyhem Lauren & Daringer, Black Vladimir (buy it / stream it)
There was a stretch in the 2010s when Meyhem Lauren was one of Queens' most prodigious on the mic. In this decade, however, he's slowed down his output, which made the trickle of Daringer-produced singles leading up to Black Vladimir feel like an amuse bouche ahead of an imminent feast. The duo's album makes for a hearty helping, with Laurenovitch coming hard out the gate with "Black Pinot," a rugged intro with backing by longtime friend Action Bronson. Griselda fans will latch on quickly to the grim and grimy beats, not to mention the solid features by Conway The Machine and Westside Gunn on "Red Pesto" and the Wu-esque "Trigger Point Therapy," respectively. But the Fuck, That's Delicious co-star owns this album fully, his continued growth and development evident on "Broken Rubberbands" and the closer "Ridin Dirty."
Following another of hip-hop's fine traditions, elite Brooklyn emcee AKAI SOLO sets the stage for his forthcoming Backwoodz Studioz full-length with this preceding EP. A guest-free affair, Body Feeling reveals what New York audiences already know about this immense and unique talent. Spat over wondrously warped beats by the likes of Child Actor and Nicholas Craven, his verses are both detailed and obscured, a contradiction made poetic amid the trauma coping of "Just Us." The Argov produced highlight "Raid On Onigashima" comes overstuffed with references, riddles, and rules, while Preservation's smooth and jazzy "Marine Snow" reaches dizzying heights before the rapper ceases to let the beat peak.
---

---