Irregular Vegetables, Vol. 88
3 new songs you oughta know + the weekly 420-friendly hip-hop links roundup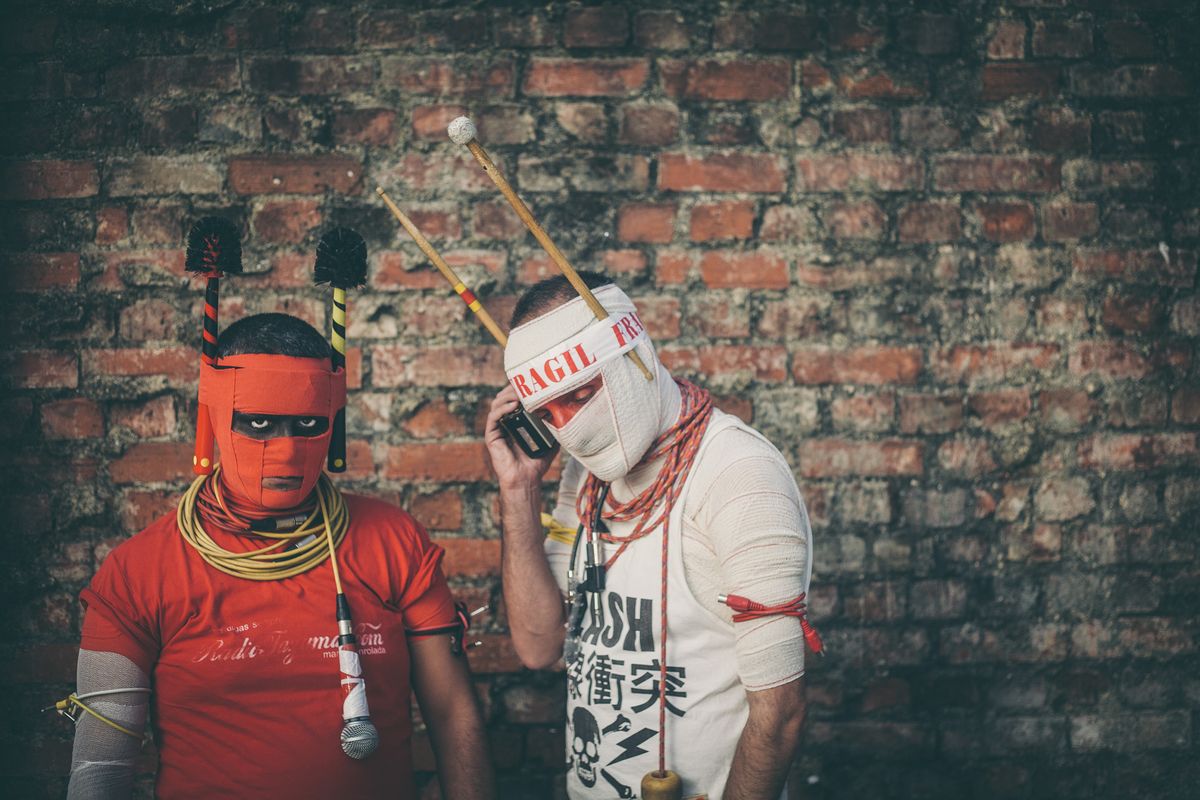 This newsletter marks the latest installment of Irregular Vegetables, a (semi-) weekly series of CABBAGES emails where I share links to recent writings from other hip-hop/rap/cannabis journos and critics, squeezing in my own work as I see fit. These 420-friendly editions hit inboxes on Thursdays.
Enjoy this week's reads and keep scrolling for another edition of Crudites, where I recommend three recent singles/videos from hip-hop artists you may not be familiar with yet.
---

Bottom Feeders Are Preying On Street Rap's Dominance
Rap has long been a way for people to escape the streets and make legal money, but now police departments are preying on the notion that rappers are using their stature and finances to lead gang activity. During Young Thug's ill-fated bond hearing in June, Fulton County prosecutor Don Geary talked about an old traffic stop where a vehicle traveling behind Thug was "armed to the tee." Thug had no guns or illegal items on him, but according to Geary, the rapper told Atlanta police during the stop that the people in the other car were his employees. So Geary later referenced lyrics about Thug "traveling with snipers" to sell the state's theory that he's the leader of a YSL gang, and the people in the other car were the crew's "snipers." They connected his fictional lyrics to his real life in a way that's setting a dangerous precedent for all rappers. (Read more at Complex)
Rapper Vic Mensa Launches His Own Cannabis Brand: 'Before I Ever Sold A Rap, I Sold An Eighth'
93 Boyz is the first Black-owned-and-led adult-use cannabis company in the state of Illinois, Vic assures. "We were actually the first Black-owned brand in Illinois stores when we dropped; no one can point to a Black-owned brand in Illinois that was in stores before us." This means that, at its core, the company will focus on reinvestment in the communities and individuals that have been historically and disproportionately affected by "outdated laws, prejudices and assumptions regarding cannabis consumption." Ultimately, the brand seeks to elevate the underserved "while also lifting spirits via the headiest product available in the state." (Read more at Forbes)
How Westside Boogie Learned To Accept His Own Growth
One of the tensions Boogie says he struggles to reconcile is between the impulse he feels to report and recollect the truths of gang life and the guilt he feels profiting from that reportage. "Sometimes I feel like I'm reaping the benefits of a gang but I don't have to deal with the cons of it that they're going through, the everyday struggle," he says, "because I'm not in my neighborhood no more — I've got the luxury of leaving." While his therapist reflexively blames Interscope for the marketing of Boogie's gang ties, he is not so quick to dodge that responsibility. "I see it on the internet, how when I bring out a red bandana, [I get] more views, more follows. And that shit is crazy. But I still use, it you know? I don't tell new fans to stop listening to me. And that's where the guilt comes in." (Read more at Rolling Stone)
California Bill Would Protect Workers' Off-Duty Cannabis Use
California Assembly Member Bill Quirk (D) introduced Bill 2188 in February 2022. It passed the chamber in May, and on August 11 passed the Senate appropriations committee. Lawmakers now have a week to pass it before the session ends on September 1. If it passes, Governor Gavin Newsom (D), fresh from vetoing safe consumption site legislation, will have until September 30 to sign or veto it. "I have heard grocery store workers that tripped or fell off a ladder and they were denied their workers' compensation because their employer required them to take a urine test," Jenny Phan told Filter. Phan is an employee at cannabis dispensary MedMen Long Beach, and a union member of UFCW Local 324, which represents cannabis workers. A urine test "detects past use instead of most recent use," she continued. "If it comes positive for someone who consumed cannabis two months prior, they use that as leverage to deny workers something as essential as workers' compensation." (Read more at Filter)
JoogSZN On Why Drakeo the Ruler Is One Of The LA Greats
Although Drakeo sounds like he's just got out of bed, his eccentric croaks and sadistically whispered flows remain completely original. The beat is subdued, making it specifically tailored to Drakeo's famously reserved rapping style. "The reason why Drakeo's vocals sound so good is because he had that 'I don't give a fuck' type mentality," Joog said. "It's like, fuck, I am going to talk my shit barely above a whisper level and it's going to be so good that you're going to have no choice but to focus in and listen. I am going to say the coldest shit and just be sat in this bitch with my feet up. Really, Drakeo was the successor to E-40. They both naturally speak in code and create their own lingo." As far as producer-rapper teams go, Joog was convinced he could be the Dr. Dre to Drakeo's Snoop Dogg. (Read more at Okayplayer)
Several State Marijuana Legalization Initiatives Could Make Fall Ballot
Voters will decide whether to legalize commercial sales of adult-use marijuana in as many as five states during the November midterm elections, while medical cannabis could get on the ballot in Nebraska. A recreational marijuana legalization referendum will be on the ballot in Maryland after state lawmakers voted in April to put the question before voters this fall. On Monday, North Dakota's secretary of state, Al Jaeger, certified that enough valid signatures had been collected to place an adult-use legalization initiative on the November ballot. Similarly, Missouri Secretary of State Jay Ashcroft announced last week that legalization advocates had collected enough signatures to place a recreational initiative before voters. In Arkansas, the state Supreme Court last week gave conditional approval for residents to vote on a constitutional amendment this fall that would allow adult-use sales. (Read more at MJBizDaily)
---

---

Three new tracks for you to snack on...
Abe Linx & Tully C., "Skyscraper"
Cold Medina, "Life's Cold"
IKOQWE, "The End (Kamicasio)"
---