On Brevity And Nonchalance In New L.A. Rap
+ a Q&A with Defcee and reviews of the latest by Mykki Blanco, Brainorchestra, and UFO Fev. This is CABBAGES #070.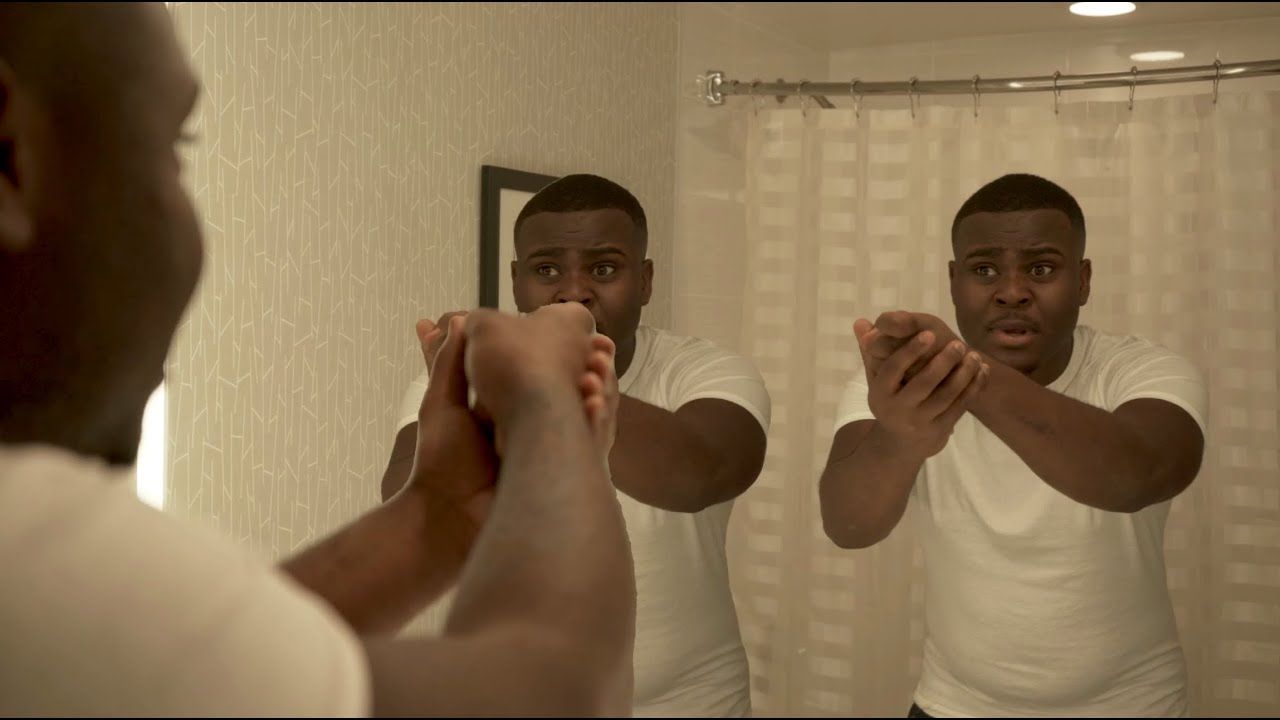 As soon as I heard Remble rap, I was hooked. A member of Stinc Team, his relatively unorthodox approach makes him the perfect peer to the rhyme renegade Drakeo The Ruler without straight-up copying his flow. His style takes the grandness and nuanced complexities of Los Angeles street life and breaks it down into smaller, at times bite-size chunks. Though not as sparse as when Rick Ross gasped and wheezed through those Port Of Miami classics, the brevity of his bars provides just enough space for a listener to stop and think before the next one hits. I'm talking seconds–micro-seconds, really–as you can hear on "Gordon Ramsay Freestyle." Most of its best lines are posed as pithy, straightforward questions without easy answers, each one as much a test as a threat.
This mélange of brags and violence isn't revolutionary by any means, but the eerily placid way Remble executes them sets him apart from the contemporary drill and scam rappers who also operate in these spaces, albeit more aggressively. Though some English majors may disagree on principle, the leanness of his style skews very much towards Ernest Hemingway, the verbose fat neatly trimmed off these meaty verses. What we're left with, then, are portion-controlled meals for the discerning rap consumer.
With all due respect to Lil Jon or Waka Flocka Flame, there's something so chilling about such concision and nonchalance in rap. Remble has that for days, his delivery so matter-of-fact that it legitimately gives pause. The worn-out trope of a rapper saying they're not a rapper loses power just by being uttered on a track. But the detachment he demonstrates on his most recent one "Touchable" sounds like you're sitting across from a unrepentant hitman or perhaps even a serial killer, leaving you unsure whether or not you'll survive the encounter.
And obviously he's not the only one doing that out in L.A. "Different Levels," the latest BlueBucksClan single, has the duo similarly dispassionate in their delivery. But at least you can hear the attitude and the cocksureness there, which doesn't diminish the song's potency but does put it in line with what decades-old gangsta rap had wrought. This is par for the course with their Clan Virus 2 project, evidenced by prior single "Don't Judge Me" and its nihilistic horny hedonism. Stylistic divergence amid sonic diversity undoubtedly helps hip-hop stay alive and vibrant, and the West Coast has definitely been bringing that of late.
---

Mykki Blanco, Broken Hearts & Beauty Sleep
When Mykki Blanco rhymes, few in her vicinity can even attempt to outrap her. Working primarily here with NYC's own FaltyDL, who has previously made masterpieces for Ninja Tune and Planet Mu, she finds perhaps the perfect producer to help see her latest vision through. From break-ups to make-ups to earth-salting proclamations, Broken Hearts & Beauty Sleep goes in from end-to-end, dropping blunt bars over eclectic beats. A Hudson Mohawke co-production, the disco-inflected "Free Ride" lands squarely in midst of a Sunday afternoon house music fête, with Blanco gleefully spilling tea and spitting razors. "Summer Fling" weaponizes the season with a Kari Faux feature and some delicious J. Cole stan shade. Big Freedia comes by to wrap things up for grand finale "That's Folks."
UFO Fev, Magnum Opus
When you've got the likes of Fat Joe and Statik Selektah in your corner, as UFO Fev demonstrably does, the opportunities are as big as the stakes are high. Thankfully, this Spanish Harlemite continually rises to the occasion with his projects, and the Ster-produced Magnum Opus keeps that momentum going. His knack for boom bap is undisputable, shown on "Inception" and the clever critiques of "Trap." He furnishes a veritable manifesto on the title track, applying lessons learned from the streets in real time. Still, he's not some narrow traditionalist, dishing out brick chronicles on the skewed "Fashion Week" and pushing things forward over shimmering waviness on the braggadocious yet brooding "Snowfall."
Brainorchestra, Message To You
If Adult Swim taught us anything over the past two decades, it's a greater appreciation for beats as standalone audio art. Reinforced by works like Dilla's Donuts, hip-hop producers working beyond emcee fulfillment made the move from beat tapes to albums. This is where a project like Message To You comes in. An instrumental work by New Jersey's Brainorchestra, the 18 tracks here serve as an adventure for the ears, one conveniently experienced without leaving your couch. Traces of cinema and pop's past decorate these cuts, with snippets emerging at either end as a sort of metacommentary on our quarantine bingewatches. Picking out any one song defeats the purpose of the meaningful listening experience, but highlights include "The Heat," "Mirror," and "Feel Like A Man." Go.
---

Three questions. Three answers. That's a wrap.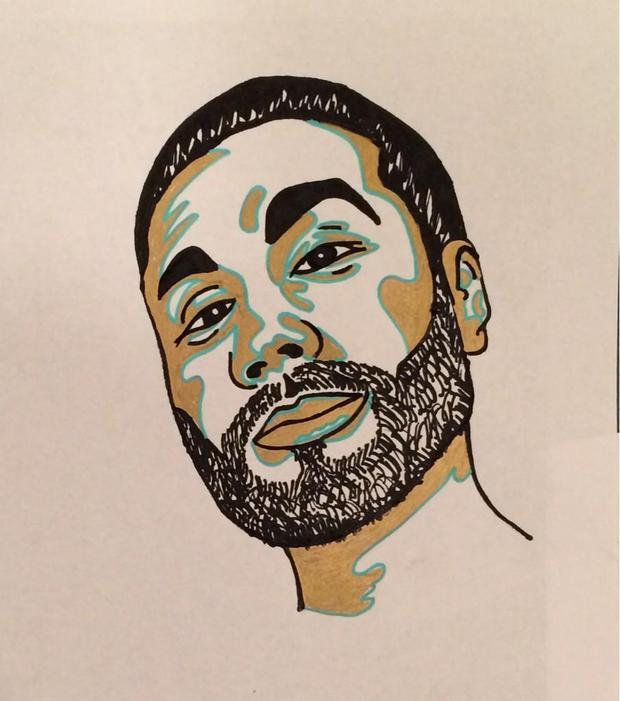 An emcee and an educator, Illinois' own Defcee straddles two worlds that sometimes overlap. His Emcee Wreckshop serves aspiring Chicago rappers in the hopes of inspiring new generations to perpetuate the artform. Over the years, his own projects like 2015's Damn Near Grown put him in the mix with then rising star Noname and members of the influential PIVOT Gang. Produced entirely by August Fanon, his latest EP is called We Dressed The City With Our Names.
You've described We Dressed The City With Our Names as an ode to the 1983 documentary Style Wars. When did you first become aware of graffiti as art/culture and how has it impacted your creative process?
I first became aware of graffiti as art/culture when I first saw it in the background of music videos I'd watch, and around Chicago as I was growing up. However, it didn't begin to impact my creative process until I was a sophomore in high school, and began attending writing workshops in the city. Virtually all of the kids who rapped and participated in those programs also wrote graffiti, and I noticed how the skills necessary to have an eye for creative art transferred to the ability to depict very vivid imagery and creative uses of juxtaposition in their writing. At that point, I began to listen closely to rappers who knew how to paint pictures with language, and that informed a lot of the writing I've been doing over the past couple of years.
What is it about August Fanon that made you want to work with him exclusively on this particular project?
I've admired August Fanon's work since I first heard it on Mach-Hommy's HBO (Haitian Body Odor). The beats on that particular album are stripped down to their essential elements, and those elements tend to be spacious, lush, and engrossing. It reminded me of Pete Rock and DJ Jazzy Jeff's best production work without being derivative of their styles. I was able to connect with him through Iceberg Theory, a very gifted rapper and producer from New Jersey, who was working on music with Fanon. Though the song I'd initially worked on over a Fanon beat didn't drop until the end of 2020, I still reached out to him earlier in the year, around the beginning of the pandemic, to inquire about working on one song with him. When he sent the beat pack, the instrumentals for the first five songs on We Dressed the City with Our Names were undeniably beautiful, and I couldn't choose just one of them to rap on. (The sixth song on the EP, "Alive," was the last one we made together, and I picked that beat out of a pack of forty. Fanon is nothing if not thorough.) At that point, I let Filthe know what we were working on, gave them the idea behind the project, and they took the ball and ran with it from there.
Over the years, you've worked on music and performed on bills with members of PIVOT Gang. What do you feel you have learned or otherwise taken away from your time with these artists?
The first thing I learned from PIVOT Gang was something that John Walt was emblematic of within the crew, which was to remain true to yourself and your style, work constantly, and that at the end of the day, you need to seek to create what it is you want to hear. and the fans will gravitate toward it. They worked nonstop, and some of my favorite memories making music didn't even involve anything I actually recorded with them. It came from conversations I was able to have with each of them; their warmth and kindness; discussing the music that was pushing all of us to improve; and the spirit of friendly competition that that space contained, whether it was playing 21 on the basketball hoop in the backyard, marathon Super Smash Bros. matches, or just trying to outrap everyone else on the song with you. I'm grateful they allowed me to make the music I've made with them, and ecstatic about how much long-overdue attention the crew is starting to receive.
Purchase or stream We Dressed The City With Our Names here.
---

Maybe it's my Queens bias kicking in again, but I feel like we definitely don't give Cormega enough props or flowers or whatever you want to call it. I've written a decent bit about him in the newsletter before, but today I'm just going to let his Sha Money XL produced single off 2001's The Realness speak for itself. We're a month out from its 20th anniversary, so I'll probably have more words for it then...