Irregular Vegetables, Vol. 55: Jason Griff
CABBAGES' weekly hip-hop journalism round-up + a Q&A with Jason Griff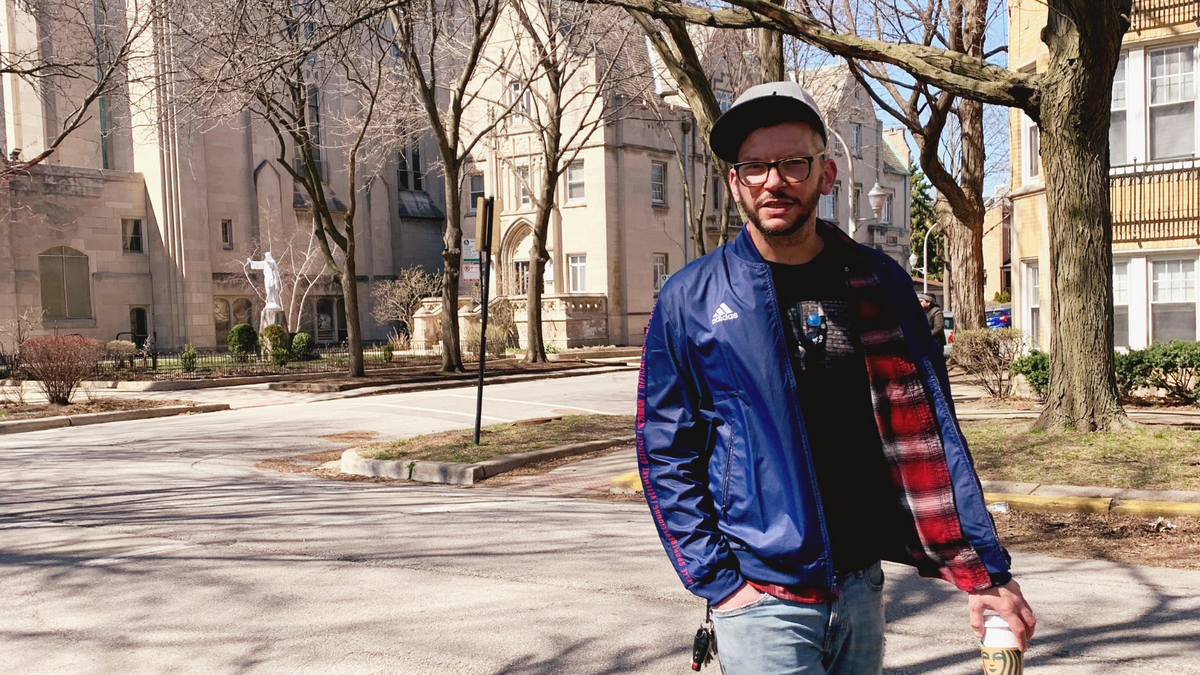 This newsletter marks the latest installment of Irregular Vegetables, a (semi-) weekly series of CABBAGES emails where I share links to recent writings from other hip-hop/rap music journos and critics, squeezing in my own work as I see fit. These midweek editions hit inboxes on Thursdays. Enjoy this week's reads and keep scrolling for an interview with producer Jason Griff.
---

Polo G's Arrest Shows That The Miami Police Department Hasn't Changed Much
In cities like Chicago, New York, and Miami, "rap units" heavily surveil hip-hop artists, casting a pall of fear and paranoia over rappers in the space and threatening to thwart young artists' careers from the moment they get off the ground. Polo G's arrest in Miami, in conjunction with Pooh Shiesty's arrest last October and police questioning DaBaby earlier this month, are just a few examples of the Miami Police Department's contentious history when it comes to targeting rappers. In 2004, The Miami Herald published an article exposing the watchdog tactics of the city's police department. The piece, co-written by Evelyn McDonnell and Nicole White, is unavailable on the internet, but the reporting around its revelations paint a picture of a system predicated on discriminatory practices. (Read more at Vice)
You Can't Tell The Story Of Streetwear Without Mentioning Shirt Kings
In 1988, Audio Two released their influential debut album, 'What More Can I Say?,' which spawned the classic "Top Billin'." Dominating the cover is the duo's air-brushed outfits, a signature look from Shirt Kings. "Once we did that album cover, everyone looked at us differently," Nike said. "The hip-hop industry had to respect us even more. We were like the graffiti or street version of Dapper Dan. We were the only two places to get hip-hop fashion wear in that era. Once the rappers would wear any of that stuff, everybody wanted to be like the rappers and wear what they wear." Legends like Run DMC's Jam Master Jay, Big Daddy Kane, Salt-N-Pepa, and Heavy D all became regular customers. (Read more at Okayplayer)
Doja Cat Refuses To Be Dragged Down To Earth
Many different sounds converge on Doja Cat releases like 2018's 'Amala' and 2019's 'Hot Pink,' just as many wires have crossed in her life. She is the daughter of Jewish and South African parents who split her young years between New York and California, a classically trained dancer with experience in underground competitions, a pothead battle rapper who can carry a tune, a chat-room enthusiast, and a self-taught songwriter whose skills in GarageBand and Photo Booth produced a 2018 novelty single called "Mooo!" ("Bitch, I'm a cow!"). This week, the 25-year-old performer rewards fans who have stuck with her since that viral hit, and beyond, with 'Planet Her,' her third and best studio album to date. (Read more at Vulture)
Rick Ross Talks Money Moves: Thighstop, Luxury Lawnmowers, Drake, And New Album
Ross is juggling the latest venture with his upcoming album, Richer Than I Ever Been. He tells Complex that he's in the "final stages" of the project, and it could be out as early as this summer. "It's going to be exciting," he says. "I really pushed the envelope. I didn't want to put something on the street just to say I released another project. I wanted to elevate, go to the next level. I believe I've done that." As for what else he's been cooking up in music, Ross is strategic in his answers. But he did let slip that this era of his career will be reminiscent of 2006 and 2007. (Read more at Complex)
If you were to listen to a single Duwap Kaine song, it might just sound like a tone deaf dude in a broom closet delivering a bunch of half-assed punchlines. He infamously said, "Family Guy I'm Peter," on "Outside," and 12 months later not a single person knows what it means. But the best way to experience Duwap Kaine is to click play on his SoundCloud page; eventually, it'll unexpectedly put you into a trance like a weed edible. His latest mixtape 'After the Storm' should be digested similarly—you just let it run and mark the timestamps of your favorite moments. (Read more at Pitchfork)
9 Black Latinx Music Acts Who Increased Visibility In The Mainstream
As industry politics give prominence to one version of what it means to be Spanish-speaking and gifted, it is imperative not to omit Black Latinx talent from the mainstream conversation. Black musicians foundationally sparked nearly every musical genre American consumers listen to. This position stretches over the globally lucrative Latin music scene, whose national revenue growth, according to RIAA reports, has annually eclipsed other markets. Profitability from assorted artists, programs, and genres is incontestable. As legitimate concerns regarding Latinx representation circulate during Black Music Month, preceding televised viewpoints like, "Can't you just wait a while?" Black Latinx performers need not be delayed any longer. (Read more at Revolt)
---

---

Three questions. Three answers. That's a wrap.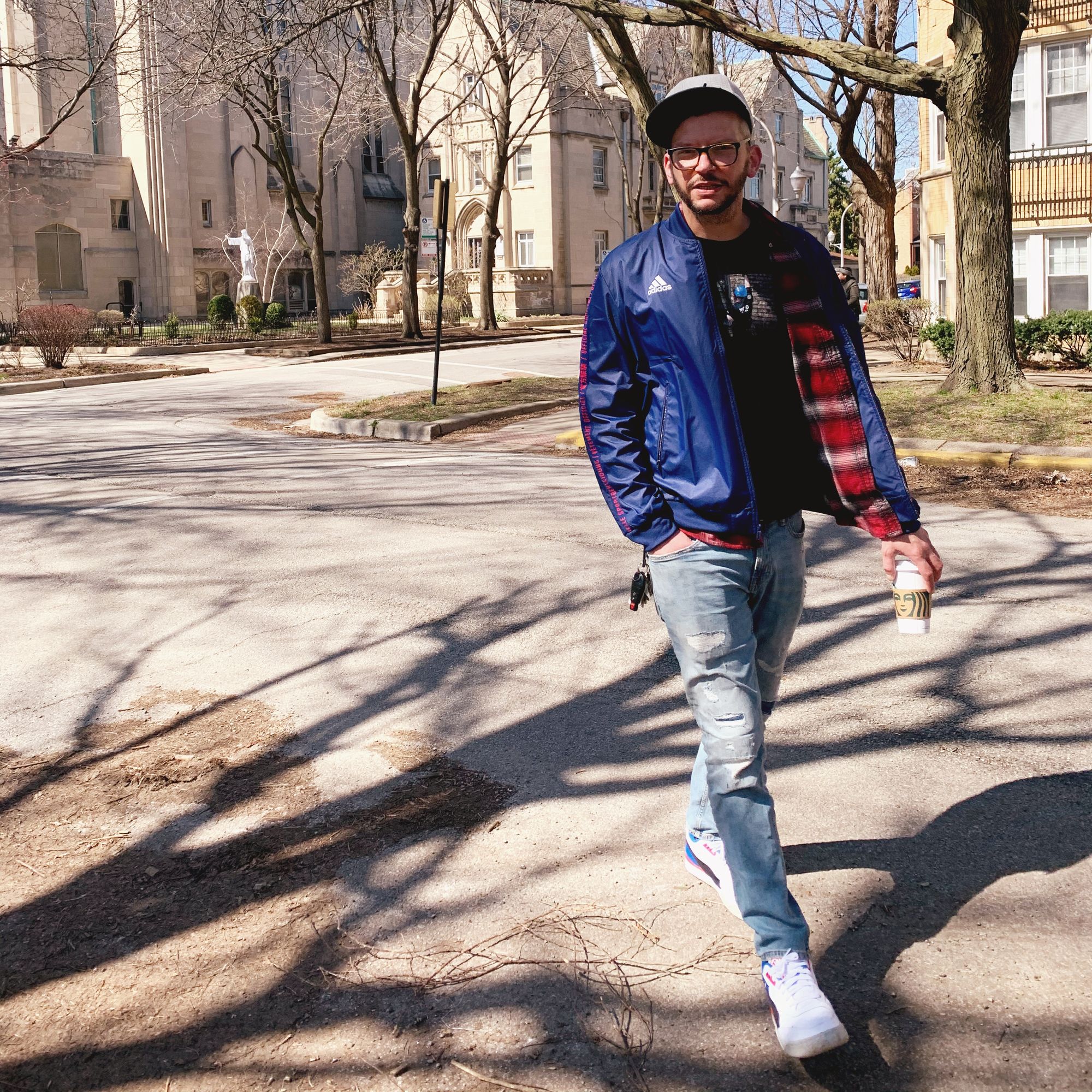 One of the key people behind the artist-run Insubordinate Records label, producer Jason Griff is the beatmaker behind a number of the label's releases, including records done with in-house emcees Alex Ludovico and the late Scorcese. His latest project is called Fireside Chats, a punk-inspired set of tracks featuring rappers including Alaska, Defcee, and billy woods.
Prior to releasing Fireside Chats, you dropped a beat tape called To Sample Only Water for Ten Days, a clear homage to former Red Hot Chili Peppers guitarist John Frusciante's solo album To Record Only Water for Ten Days. What drew you to his work?
I've always really liked Frusciante's solo work, and To Record Only Water... is a long-standing favorite album of mine. The inspiration to make this particular beat tape has always been there for me, but it wasn't until I was driving from Chicago to DC with Alex Ludovico back in February 2021 that it came to fruition. We were listening to the album and I randomly decided that I was going to make a beat out of every track on the album before we drove back. So even though it's not Frusciante sitting in a dark room surrounded by mountains of vintage analogue gear, I feel like the influence is in there somewhere.
The punk influence on Fireside Chats feels far more personal than the novelty with which this type of music often appears in a hip-hop context. What was your aim in making this project?
Growing up, I was heavily into both genres. During my teen years, we spent a lot of our weekends going to punk shows in Chicago and all over the suburbs. On any given night you could see a handful of bands for only $5. So my love for punk has always been there; I just happened to grow up to make rap music instead. The concept was natural but also an opportunity to tackle something unique that hasn't really ever been done before. I wanted to make sure it didn't sound like a bunch of corny mash-ups and that my punk rock friends and my hip-hop friends thought it was cool, which I accomplished, I think.
Hearing your Midnight Express partner Scorcese on album highlight "Summer Of Punk" gave me hope that maybe there might be more music from the two of you that will see the light of day. Are there plans to put out more of your unreleased work together?
Yes and no. Scorcese had several projects in the works at the time of his passing. I'm going to do everything I can to make sure all of those projects get their proper release. There are some unreleased Griff/Scorcese tracks in the vault, but whether or not they're released as another Griff/Scorcese album or in some other form, I'm not sure yet. Currently, I'm focused on helping the other producers and artists he was working with finish the projects by curating art and features and whatever they need.
Purchase Fireside Chats here or listen at your preferred streaming platform.
---