RZA Is—And Isn't—Bobby Digital
+ reviews of the latest by Chaz Canairy & Steel Tipped Dove, DRIVEBY & Roper Williams, and T.F. This is CABBAGES #091.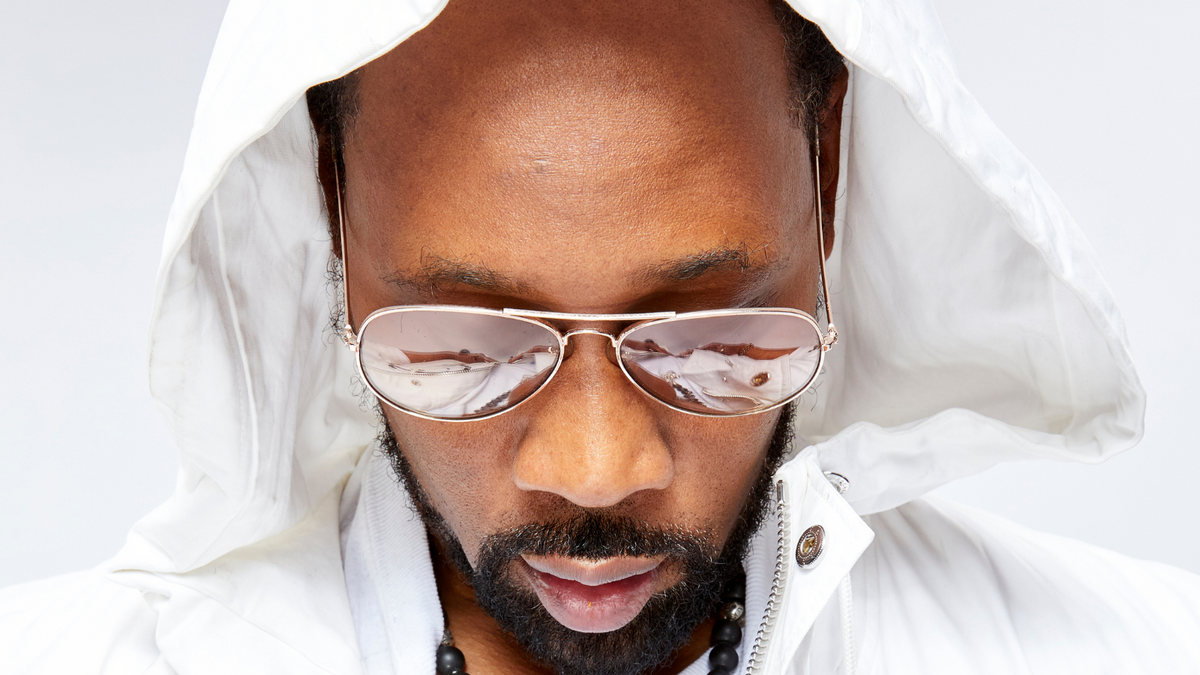 Kung fu, Spaghetti Western, mafia, Kaiju. That's in order of personal preference for longtime genre cinephile RZA. But just because the so-called creature features only rank fourth to the Wu-Tang Clan's abiding abbot doesn't mean he isn't a passionate movie monster fan.
"I love Mothra. I love Godzilla," RZA says animatedly. "I like Kaiju movies before comedy, in all reality."
He's not alone. Kaiju movies have experienced a bit of a Hollywood renaissance in recent years, with Warner Bros.' rebooted MonsterVerse now four blockbusters deep and director James Gunn's recent hard-R superhero adaptations relying on giant otherworldly beasts. Yet RZA's taste for this kind of cinema goes back to the proverbial old school, when grindhouse double features and weekend television programming provided him regular access to such fare, inclusive of his other three cited favorites. "Those movies would show at three o'clock on channel five in New York City, and in Philadelphia, and in Detroit," RZA says of martial arts specifically. "A lot of kids were going in at home, watching it."
That understated phenomenon from genre cinema's past played a significant role in the making of RZA's latest project, a collaboration with DJ Scratch. Due out this Friday, Saturday Afternoon Kung Fu Theater emerged from their shared appreciation for those midday movies. Scratch, a Brooklyn native who worked as EPMD's official DJ before transitioning into a successful hip-hop production career, also grew up watching martial arts masters and megalithic behemoths on TV. "I always respected him as a DJ," RZA says, even before learning of their common ground beyond hip-hop.
The two's musical relationship began forming amid the Wu's 8 Diagrams sessions in the mid-2000s. From there, Scratch continued to share potential beats with RZA for consideration, leading to a few loosies. Eventually, this sparked the rapper's first official solo album–and his first to bring back his Bobby Digital moniker–since 2008's Digi Snacks. "During the quarantine, I remembered he had this track that had this Mothra sample in it," RZA says. "I knew that I had to be the guy to rap on it."
Below are edited excerpts from our conversation.
---
It's been nearly a decade and a half since Digi Snacks. What prompted you to bring back Bobby Digital?
It's just the energy of the world, really. Lyrically, with Bobby Digital I get to step out of the box a little further. I can express a bit more imagination, a little more raunchy, vulgar, things of that nature. He is a good outlet for my creativity. At the same time, during the quarantine, I was thinking about RZA, and all the things that I like to bring to the world: Positive Education Always Correcting Errors. I actually was talking to a few young people and the vote was split. Some people wanted me to come on some RZA, some said come on Bobby. And I was like, I got the power to do both.
Artistically, do you see these two versions of yourself perennially at odds? Is there room for the two to compromise or are they always gonna be in versus mode in your mind?
Well, that's the question, right? Those are two sides that both exist–they could exist daily. But can they exist together? That's the question that I continuously ask myself. I was writing one song where they actually question each other. We didn't put it on the album because I had so many questions. I'm still working on that one. To answer your question, your question is the question. Your question is the answer. Can they both exist?
How far back do you and your Saturday Afternoon Kung Fu Theater collaborator DJ Scratch go?
I've known Scratch for years. But we started getting in the studio together around 2007. We did a song called "Watch Your Mouth" with Wu-Tang Clan that he produced. I usually don't let outside producers produce on Wu-Tang Clan, but I decided to open the door to some other great legendary producers who I had respect and admiration for: DJ Scratch, Easy Mo Bee. I think I brought in Prince Paul to the studio as well, and a few others. Point being, that was when me and Scratch were spending time together, and it was during that period of time that I became more appreciative of what he does as a producer. 'Cause as a producer, as a DJ, and even as an MC, it's a very competitive sport. It takes time to recognize your peers and give them their credibility and their flowers, as they say nowadays.
During, [Wu-Tang Clan: Of] Mics and Men, he gave a track to me and Ghostface and we recorded it. It was, to me, the best track on that album. We would play it on some Wu dates that we had and the audience really responded well to it. Me and Scratch just kept in communication, text messaging, calling each other every once in a while... I told him, I'm thinking of working on a Bobby Digital album. And he said, let me send you some stuff that's more, like, Wu vibe. As I started recording some of the tracks, he was like, I love Bobby Digital, but you gotta have some RZA here. We just started playing back and forth with it. That's the basic history of how we got to here. I recorded the first three tracks, I sent him demos, he was loving it. He sent me some more tracks and we just kept going.
Scratch handles all the production here, letting you focus entirely on rapping. As you dealt with two different mindsets–RZA and Bobby Digital–did that give you more freedom as a lyricist, to be able to do more and experiment more?
Yeah, it gave me a lot of freedom. In fact, it was the kind of freedom that I actually needed at this point in my creative outlet, because I didn't have to worry about do I drop the snare here, do I turn the kick up here, is it three verses, is it two verses? I was able to come in and do what Ghostface would do for me. You know what I mean? Come in, write his darts, spit his lyrics, and let the producer go ahead and add the fine print, and dig and dig. With Scratch, he dug into one of the movies [The Invincible Armour, 1977] that we use on a song called "Fisherman." First of all, one of my favorite movies, a movie that's in my wheelhouse. But he had to dig it up, sample it, and put it in there, versus me having to go through that process. And he did a great job at it. He did it in a way that told a story, which was what I would do. That takes time.
So having that freedom that he could take over those reins, [that] he does it so well, and I'm in confident how well he does it, then I know that I could actually focus on my flow. If you hear that song, "Fisherman," you'll see me start off with a very calm flow, the great fisherman, and then I could switch in the middle and then come back with the next verse that's actually like straight-up battle rap. I had that freedom. I didn't have to think about what was gonna make total sense. I could lyrically show off that The RZA, or Bobby Digital, are both lyrical forces that the hip-hop emcees should be careful to fuck with.
You've used so many different monikers and characters, from Prince Rakeem to the RZArector to Bobby Steelz, over the years. But Bobby Digital is the one that has endured the longest. Why do you think that is?
I think it has a resonation with a lot of people. At one point, people thought it was a glance into the future. Now that we're in the future, people realize it was something that had foresight. I think it's fun. The character is fun. When you listen to some of the songs and some of the lyrical content, it really enhances the imagination of the listener. It's humor in it, it's vulgarness in it, it's sex in it, all the things that, to me, a good Black exploitation film would give you, or a good action film would give you. It's like a combination of those things, and that's probably why the character endured. Hip-hop sometimes can be so serious and so real, so sociopolitically conscious or so dance-friendly [and] poppy. This alternative expression of it gives you hip-hop, but like a different comic-book version of it.
The first two Bobby Digital albums, In Stereo and Digital Bullet, were a bit of a suprise for people who been accustomed to this idea of what "RZA production" and "RZA lyricism" was supposed to be like. Looking back, how do you feel about how fans responded to the more overtly electronic and hedonistic direction of those records?
In the beginning, just from my own ego, I was a little disappointed. I don't mind sharing that. I remember we put the record out, and I finally get to go back to the record label after doing my marketing run, going from different states. So I go in and check on the sales. A month has passed and we only sold 700,000 units. It's gold headed towards platinum, but it's not platinum. And my albums prior to that are platinum within 30 days–except for 36 Chambers, which, you know, took time. But every album after that, within 30 days, it's already platinum. And so I'm kind of like, hmmm, this should have been platinum. I'll never forget what the guy said to me—when he told it to me, I told him, get the fuck outta here. The label was called V2, it was only their second album that they'd ever released, and it was a gold album! He was like, why is everybody in here grumpy? We've got our gold album on our second release! No company is doing that! So it was a success for him and a success for them, but I was measuring against Wu-Tang. That was the mistake I made.
Then doing the second album, I didn't have a measurement. I didn't care about the measurement. I felt like, I'm going to go and let this character have his fun and play with this vibe and play with my toys. I started off with samplers and digging through crates for records and samples to try to find an iller sample, or even, as an MC, trying to find a crazier metaphor. I realized that, as I was growing, I had many gadgets in my studio. I put together a digital orchestra, basically, I had 20, 30 keyboards. It was like, yo, I'm putting these things to use. I'm not gonna just take what Isaac Hayes made or take what this guy made. I'll go ahead and play what I'm playing.
That digital sound was new for my fanbase, and in the beginning, yeah, I took it tough. But on the second album, I let it flow. I think I also found the balance. By the time we get to where I'm at now, to be honest, I'm kind of like Van Gogh right now. Not in all the suffering of him, right?
I hope you're happier than Van Gogh was.
Like, at a point, he just got up and painted. He got up and he did not know the value of nothing he was doing, but he had to paint. He had to create. This album, Saturday Afternoon Kung Fu Theater, me and Scratch, there was no exchange of money or none of that. It was just a DJ and an emcee, back to the foundation of hip-hop, making a cool tape for the community.
From your perspective, how does this new project fit in with the wider Bobby Digital legacy?
Well, I think it adds on to it. I've been playing with my toys again. I recorded a couple more songs as Bobby Digital in the electronic world, meaning just using my keyboards and not relying on samples. I'm inspired to go into my studio. I'm writing the new [Wu-Tang: An American Saga] series. But when I get home, after spending some time with my wife, I go down to my studio and I play with those toys, man. I think there's stories. There's vibes of inspiration that I should continue to capture, record, and share, as simple as that–as Bobby Digital and as The RZA.
So where do you see Bobby Digital going from here, then?
Let me say I think Bobby Digital is a costume somebody else could keep going in the future. Many people have worn the Spider-Man costume, right? Toby Maguire, Tom Holland, you know what I mean? I think that character will eventually evolve into that. We actually do have a graphic novel in the works right now with Z2 Comics. That character's going to find his own life, even beyond my putting the costume on.
As far as RZA, I'm here. As long as I'm allowed to breathe, I'm here doing what I'm meant to do, which is strive to create art that inspires at the end of the day. Hopefully I'm making a better tomorrow out there.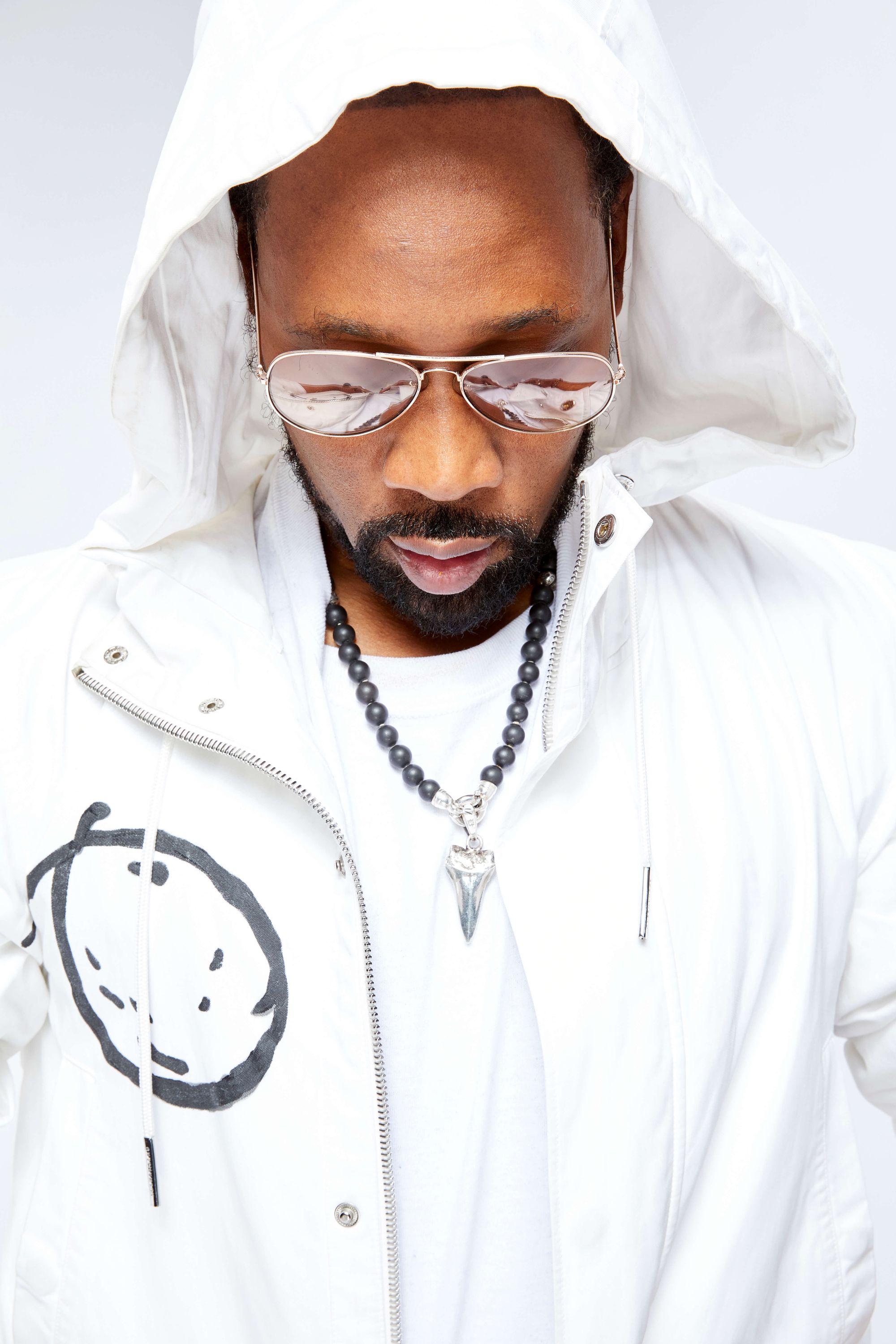 ---

DRIVEBY & Roper Williams, Armored Mewtwo Has No Friends (buy it / stream it)
Plausibly a companion piece to Gandhi Loves Children, as opposed to its proper sequel, this low-key effort brings together three of that New Jersey-bred project's artists, albeit in a different configuration. Once a modest contributor, producer DRIVEBY now assumes co-headliner status alongside Roper Williams on this vestigial collab, with not-infrequent pop-ins from rapper Fatboi Sharif. The mighty Garden State Gargoyle undulates over six wondrously off-kilter tracks, including "Insomnia" and the eerie "Psystrike." That said, these and the remaining ten vaguely Pokemon-themed instrumentals run so short that it's more or less one (in)complete audio document rather than a set of songs. A highlight, "Story" breaks character to indulge in an irresistible boom bap pocket for one hot minute.
If one didn't know any better, they might assume T.F. comes from one of New York State's gritty rap enclaves. That a quintessentially Los Angeles spitter could pull off such a devilish trick has much to do with his Blame Kansas producer partners, East Coast representatives Roc Marciano and Mephux. But even if he weren't rapping alongside Conway The Machine on the ominous "Olathe" or Flee Lord on the loping looped closer "Fuck The Rest," he's as credible in the unvarnished reality rap game as the grimiest emcees in the tri-state area. High points like "Death Wish" and "Friend Of God" send chills and thrills with killer instincts and narco nods. The restless "Betty Crocker" offers up tough love over an agonized bap groove.
Chaz Canairy & Steel Tipped Dove, The Birds (buy it / stream it)
The Brooklyn-based Steel Tipped Dove largely works behind the scenes, lending his studio skills to more albums in your collection than you may realize. But when he designs to step to the fore as a beatmaker, as he did for last year's Backwoodz Studioz outing Call Me When You're Outside, he reveals himself as a multifaceted maker. West Virginia native Chaz Canairy seems to bring a different energy from the producer as well, as evidenced on this album and a couple of preceding EPs. On opener "Where Do I Begin," the emcee's self-deprecating tendencies got sopped up like meat gravy by the glutinous, thudding drumwork. Canairy's wit and woes get amplified by both his fellow avian and special guest Harvey Cliff, the latter responsible for funk-out "Govt. Check" and southern fried alt-bop "Rt. 13."
---

---
BREAKING NEWS: The Cabbages Hip-Hop Podcast returns Thursday, March 3rd. The Season 4 premiere features special guest FATHER (Awful Records) discussing the 1990 horror-comedy Tremors.