Irregular Vegetables, Vol. 75: Chaz Canairy
a Q&A with Chaz Canairy, 3 new songs you oughta know, and the weekly 420-friendly hip-hop links roundup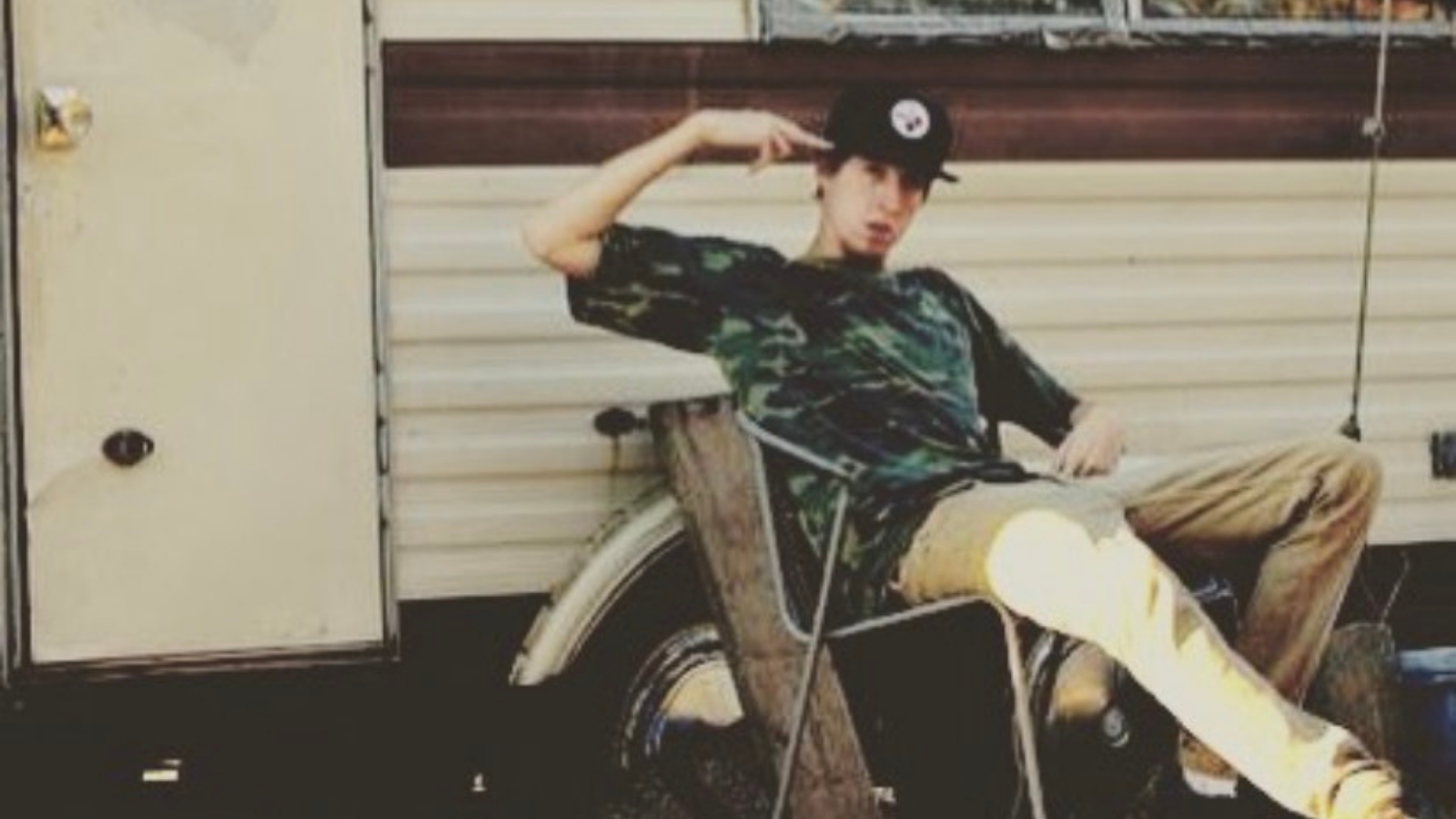 First things first, an important announcement:
The Cabbages hip-hop podcast returns next week!
That's right, your favorite show is back for Season 4, with your hosts Gary & Jeff duking it out in an epic Bad Movie Battle. As before, on every 4:20-friendly episode we'll be joined by rappers and other interesting people for a lively discussion about a given film. The season premiere is only a week away, Thurs. March 3rd, and the first guest will be... revealed in this Sunday's newsletter.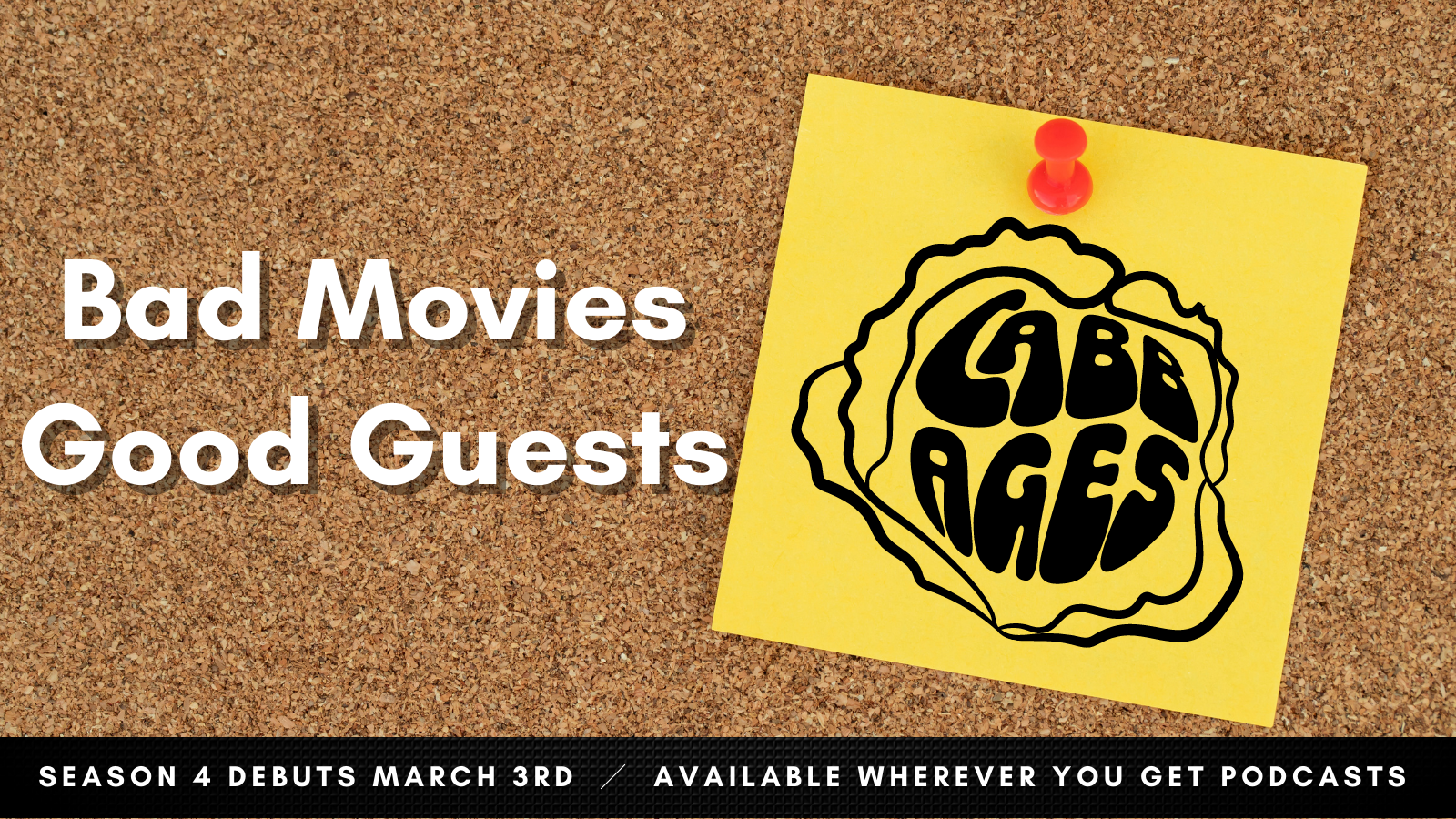 Moving right along... this newsletter marks the latest installment of Irregular Vegetables, a (semi-) weekly series of CABBAGES emails where I share links to recent writings from other hip-hop/rap/cannabis journos and critics, squeezing in my own work as I see fit. These 420-friendly editions hit inboxes on Thursdays.
Enjoy this week's reads and keep scrolling for a Q&A with rapper Chaz Canairy. Then stick around at the end for another edition of Crudites, where I recommend three recent singles/videos from hip-hop artists you may not be familiar with yet.
---

Premrock, Art Vs. Work, Hip Hop Influence, And The Tom Waits-To-Tending-Bar Pipeline
Some degree of permission to sketch the characters found in Premrock's raps might have been granted, in part (and along with a number of depressive straight-up literary types like Sylvia Plath), by Waits. Or, rather, Tom Waits' stories serve as a variation of the character sketches that Premrock heard in the rap he also grew up with. But if Waits' art has served as a gateway, Premrock, be it in his solo work, his collaborations with Fresh Kils, or as part of his long running collaboration with Curly Castro known as Shrapknel, is savvy enough to enter the boho spirit of the work; world-weary anti-heroes looking through the hi-ball glass weirdly, while avoiding the lure of anachronism. Protagonists may lounge around in sleeveless t-shirts, being well versed in Beatnik Culture 101, but they're no more invested in Even Cowgirls Get The Blues than they are in the minutia of professional tennis. They're not pale imitations of Tom Waits characters. They're proper losers who enjoy the music of Tom Waits, as well as the music of Cannibal Ox. In this way, Premrock keeps his proceedings studiously uncorny. (Read more at Abundant Living)
Welcome To New York, The Wild West Of Weed
New York State legalized recreational cannabis last year, but regulators have yet to award any licenses to businesses, creating a quasi-lawless period when the state's prohibition on pot is gone but there is no official market yet. (New York does have a small, highly restrictive medical market.) Without the threat of cops busting down doors, the grey market has flourished. Some entrepreneurs, including the Elfands, have decided to go after what they see as a once-in-a-lifetime opportunity in New York: get a head start on what is projected to be a $4.2 billion market within five years before publicly-traded companies like billionaire Boris Jordan's Curaleaf ($889 million in revenue during the first three quarters of 2021) and Green Thumb Industries ($650 million in revenue during the same period), are operating retail stores for recreational consumers. (Read more at Forbes)
How The Roc-A-Fella Chain Became A Symbol Of Hip Hop Royalty
The chain—which features the logo of a vinyl record with a bottle of champagne and a cursive "R" (designed by the late Adrian Vargas)—originated with Dash, who curated an aspirational lifestyle (which later included Rocawear clothing and Armadale Vodka) with co-founders Jay-Z and Kareem "Biggs" Burke. "I just wanted to create a chain that represented who we are," says Dash. Minted with hustler's DNA in 1995, the company's ethos was entrepreneurship. They famously invested their own capital and sweat equity so that they could be their own bosses. "When three young Black men out of the projects suddenly had the world at our fingertips, it was hard to convince us that anything wasn't possible. I guess that included opulence," says Burke. "Dame and I are from Harlem, where luxury is a state of mind. Jay just so happens to have the talent to paint that picture in his music." (Read more at Time)
Inside California's Cannabis Crisis
In the indoor Puffco Pavilion nearby, buyers are examining jars full of frosty nugs and haggling over cannabis seeds and plant cuttings, some of which are selling for up to $1,000. There's weed everywhere you look. California's enormous marijuana market, which reached an estimated $4.4 billion in sales in 2020, has seemingly reached peak cannabis capitalism. The mood is decidedly different in a neighboring building where mom-and-pop cultivators were just accosted by uniformed agents from the Department of Cannabis Control. Moments before, they'd entered the room clad in olive green jackets and navy caps, going around to each of the booths — which were given to 27 grows for free as part of the Cup's new Small Farms Initiative — and insisted that they put away any actual marijuana on display. Since the small farms don't have retail licenses, which cost upwards of $100,000 a year, event organizers had told them they were permitted to show flower samples at their tables, and direct buyers to a nearby dispensary booth for purchases. They were wrong. (Read more at Rolling Stone)
Mozart. Coltrane. Ellington. And J Dilla?
Something interesting is happening in the "Progressive R&B" category at this year's Grammy Awards. Four of the six nominated albums contain songs that bear the unmistakable rhythmic signature of a Detroit hip-hop beat-maker named James Dewitt Yancey, known professionally as "Jay Dee" or "J Dilla," who died 16 years ago, at the age of 32, from a rare blood disease. On the lineup of L.A.'s upcoming Smokin Grooves music festival in March, nearly half of the artists were Yancey's collaborators or are students of his style. Both events speak to J Dilla's enduring influence as a composer and producer, even though he never had a record that made it into the top 20 on the pop charts. (Read more at the Los Angeles Times)
Can This Family Get A Stake In The Big Business Of Marijuana?
Acquiring generational wealth is only part of the motivation for Ms. White and her family as they begin the slow and thorny process of establishing a business from scratch in a brand-new market. A successful retail shop would also be a way to write a new ending to a familiar war-on-drugs story: Black men like Ms. White's son, who was charged with low-level drug possession as a teenager, are among the groups that have been given an edge in the selection process. New Jersey also grants priority consideration to businesses run by members of other minority groups, women and disabled veterans, as well as residents from poor regions of the state and those hoping to operate with no more than 10 employees. With this comes an opportunity for families like the Whites to play a part in achieving the ambitious social justice and equity goals that lawmakers have tied to legalization. Before New Jersey legalized marijuana, Black residents were more than three times as likely as white residents to be charged with possessing the drug, despite similar rates of usage. (Read more at the New York Times)
---

Three questions. Three answers. That's a wrap.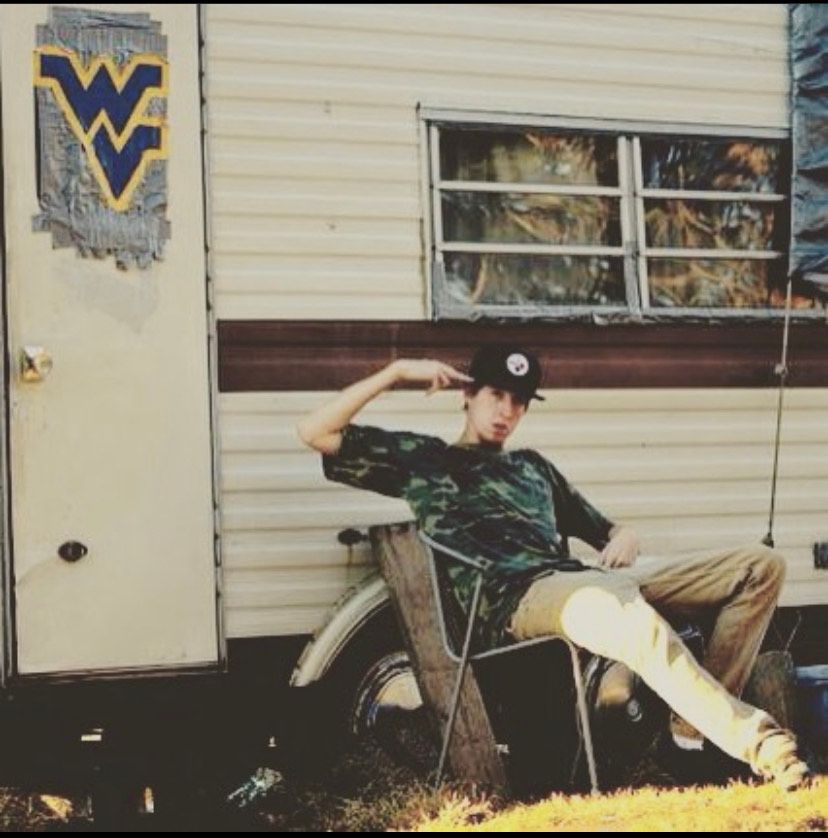 A West Virginia native, rapper Chaz Canairy offers up an honest, often humorous, but consistently solid set of bars whenever he steps to the mic. A frequent collaborator of Steel Tipped Dove, his new album with the Brooklyn-based producer is entitled The Birds.
How did being from West Virginia influence you as a rapper and a lyricist?
When I first started rapping back in high school, I don't think it really had an effect, because none of my influences in rap were from West Virginia. I felt somewhat fraudulent trying to make hip-hop music since my life didn't really fit many of the themes I loved most about the music. As I got older, I realized how naive I was to think that. For one, a certain background isn't required to make any sort of music and two, until I left West Virginia I didn't really realize how poor and gritty my upbringing was. Watching things like The Wild & Wonderful Whites of West Virginia and opening my ears to the outlaw country lyrics sang by artists like Waylon Jennings that had always surrounded me in my childhood, I learned that my people are pretty much country gangsters just tryna get by [lol]. Being surrounded by poverty and things such as the opioid crisis my entire life made it seem normal. So now, instead of hiding from all the negative stereotypes of my state, I really try to embrace them in my music. Good or bad.
You and Steel Tipped Dove go back quite a few years, at least professionally. How has your working relationship evolved over time?
I'd say at first I was just such a big fan of the music him and his peers were making at the time, that when we first started working together I was really just trying to emulate what I'd already heard from those guys. As I worked more with him and met and listened to more of his collaborators, I realized what makes him so incredibly dope aside from the music are the vast sounds artists who work with him have, despite him producing for this all. As corny as it sounds, over the last few years it feels like I've really found my voice and in the background behind that voice has been Dove. Instead of always trying to impress with words and rhymes, I'm much more focused on just trying to make cool songs that I like. Be it singing or rapping. Happy or sad. Hard or soft. Just make what I'm feeling and as long as we fuck with it: who cares?
There's a self deprecating quality to some of the songs on The Birds, with "Where Should I Begin?" at the start. Is this intentional contrast with rap's penchant for braggadocio or something more personal?
Both. Kinda like the first question, the braggadocio in rap music has always been one of my favorite aspects, but one I couldn't actually relate to. I eventually figured, instead of lying and trying to fit in with all the money, clothes, cars, and hoes, I'd tell it like it was while trying to sound just as cool. While something like a Honda Wagovan doesn't sound as extravagant as a foreign car out of a Rick Ross song, I know there's gear heads around my neck of the woods who really admire that vehicle.
It's personal because I'm no doubt envious of all those material things I grew up fantasizing about but haven't done enough in my life to attain. On the song "FLEX," I'm turning that braggadocio up to 100% and exaggerating the truth because I don't think my actual truths will get me laid.
The whole project is very self deprecating while still motivating. It's like, "I'm not good enough to be doing this, but I know I'm the best at it." "I don't wanna do this anymore, but it's the only thing I really wanna do." "I'm doing this for myself, but the disappointment of releasing music is just as high as the satisfaction I get from making it." The concept as a whole would be that struggle in finding out what's more important.
Purchase or stream The Birds on Bandcamp.
---

Three new tracks for you to snack on...
Dälek, "Decimation (Dis Nation)"
Kemba, "Legal Sins (feat. Kota The Friend)"
Verb Tec & Vanderslice, "Time Is Of The Essence"
---