As 2020 winds down, so too does the media machine. With fewer albums due to drop in these remaining weeks, publications big and small have been pushing year-end list content in the lead up to their holiday vacations. But, after nearly nine-and-a-half months collectively living under pandemic paralysis, it can feel surreal to see your favorite outlets doing Best Of 2020 pieces. Still, music has offered so many of us comfort and escape and release this year that it would be even weirder not to take the opportunity to recognize the artists who, in their own way, helped us cope.
One category of music that added an additional layer of frustration to an already maddening 2020 was what some might call "outside music," the kind of songs best enjoyed socially together rather than home alone. You can turn up in your car to Lil Baby or get cerebral in your bedroom to Ka, but there's nothing quite like the feeling of being among others and hearing a song that moves you physically, that makes you wanna dance or fuck or fight. COVID effectively denied us that distinctly human pleasure, and left many listeners frustrated as the music industry kept churning out club bangers and party anthems. Here are a few examples of tracks we're all going to want to hear outside when the vaccine hits.
Bad Bunny featuring Jowell & Randy and Ñengo Flow, "Safaera"
If you've followed El Conejo Malo this year—and really, how could you not!—then you know that unleashing this beat-switching behemoth of reggaetón mere weeks before the world went into lockdown mode was a kind of cosmic cruelty. From its thrilling throwbacks to its more contemporary movements, this intergenerational perreo anthem deserved months of hookah bar, nightclub, and yacht play.
Fam0us.twinss, "Hood Bitch"
This one came to my attention via Taylor Crumpton, a Dallas die-hard and one of the finest music/culture journalists out here right now. (Go buy her e-book on Big Tuck's Purple Hulk immediately!) Were this a normal year with major hip-hop media outlets firing on all cylinders, we'd have seen a proper profile of this duo out of Mobile, Alabama just off their strength of this track. This is pure unadulterated fight music, in the grand Southern tradition of Crime Mob's "Knuck If You Buck."
Bfb Da Packman feat. Sada Baby, "Free Joe Exotic"
From Michigan to Texas, this larger than life rapper broke through the noise with a downright hilarious viral single. With an alarming STILL HIV POSITIVE hoodie and one of Detroit's hottest spitters by his side, Bfb Da Packman captured the pandemic zeitgeist with foul-mouthed yet self-deprecating transparency and slickly delivered references to Toni Braxton, SpongeBob, and the Tiger King. Incredibly, his humor dwarfed that of his punchline-inclined guest, catapulting him to cult status.
G4 Boyz featuring Chief Keef and G4 Choppa, "Local Scammer (Remix)"
Scam rap continues to thrive online, not surprising given the dire straits Americans have been left in by their federal, state, and city governments. Straight outta that COVID hotspot Staten Island, the duo of siblings Ice Baby and Buggy rode the viral wave of their late 2019 single "Local Scammer" with London-based G4 Choppa well into the new year with drill appeal and card swipe braggadocio. Mid-summer, a remix dropped featuring no less than the pioneer Chief Keef himself.
Jhay Cortez, "Kobe En LA"
No matter what big city you live in or nearest to, chances are good that trap music dominated in its clubs in recent years, particularly as so many of the genre's singles soared onto the Billboard charts. Perhaps my favorite cut of 2020, this Latin hitmaker's latest comes right after scoring a massive hit with Bad Bunny ("Dakiti"). This somewhat morose one is made for those late night hours, when the party is waning and the only people dancing are those who have fully embraced the vibes. And the beat just bangs.
---

LNDN DRGS, Burnout 4
Jay Worthy and Sean House have been crushing it for at least the past five years by my count, each one of their LNDN DRGS drops feeling more and more like an event. Previous installments in this particular series have manifested as extra-long singles. Nearly three times as long as any prior volume, Burnout 4 breaks it up into convenient individual tracks with frequent features from some of today's finest independent rappers including Boldy James and Smoke DZA. On the GTA: Vice City-reminiscent "Always," Larry June flows with nonchalant effervescence over its throwback R&B groove. The boogie doesn't stop on "Gangsta Party" with Serv-On nor electro-funk standout "Starstrukk" with Michael Christmas and Chuck Inglish, but it does chill like fine champagne on ice for the luxurious "Drills" with Elcamino.
38 Spesh, 1995
2020 stalled a lot of artists' careers, but that definitely wasn't the case for this Rochester rapper/producer. Following a prolific run of more-or-less monthly project drops, both solo and collaborative, 38 Spesh gives it up for hip-hop's Golden Age with this highly gratifying mixtape. As the title might indicate, here he flexes his lyrical muscle over some downright classic beats made famous by Mobb Deep and the Wu, among others. Though many of the largely NY-centric instrumentals are familiar to the point of iconic on cuts like "Lifetime" and "Landscaping," it's what he does with these seminal sounds that gives 1995 its celebratory vibe. Simply put, this is a pure and beautiful exercise in emceeing from a workhorse. Che Noir on the outro is a real treat.
Heem, Long Story Short
Excluded from the Griselda x Shady arrangement, Benny The Butcher signed his own deal with eOne this year that gave his Black Soprano Family imprint a home. A standout in the set, Heem represents Buffalo with the same grimy pride as his label boss on this DJ Green Lantern helmed tape. Blood spattered and residue flecked, the new bap cuts that comprise Long Story Short bleed into one another. He trades streetwise verses with Boldy James on "Mayhem" and unites with his BSF fam on the contemplative "It Could Happen." The departed DJ Shay handles beats for a trio of tracks including "All Eyes On Me" while earning a tribute from his surviving friend on moving closer "Letter To Shay."
---

Three questions. Three answers. That's a wrap.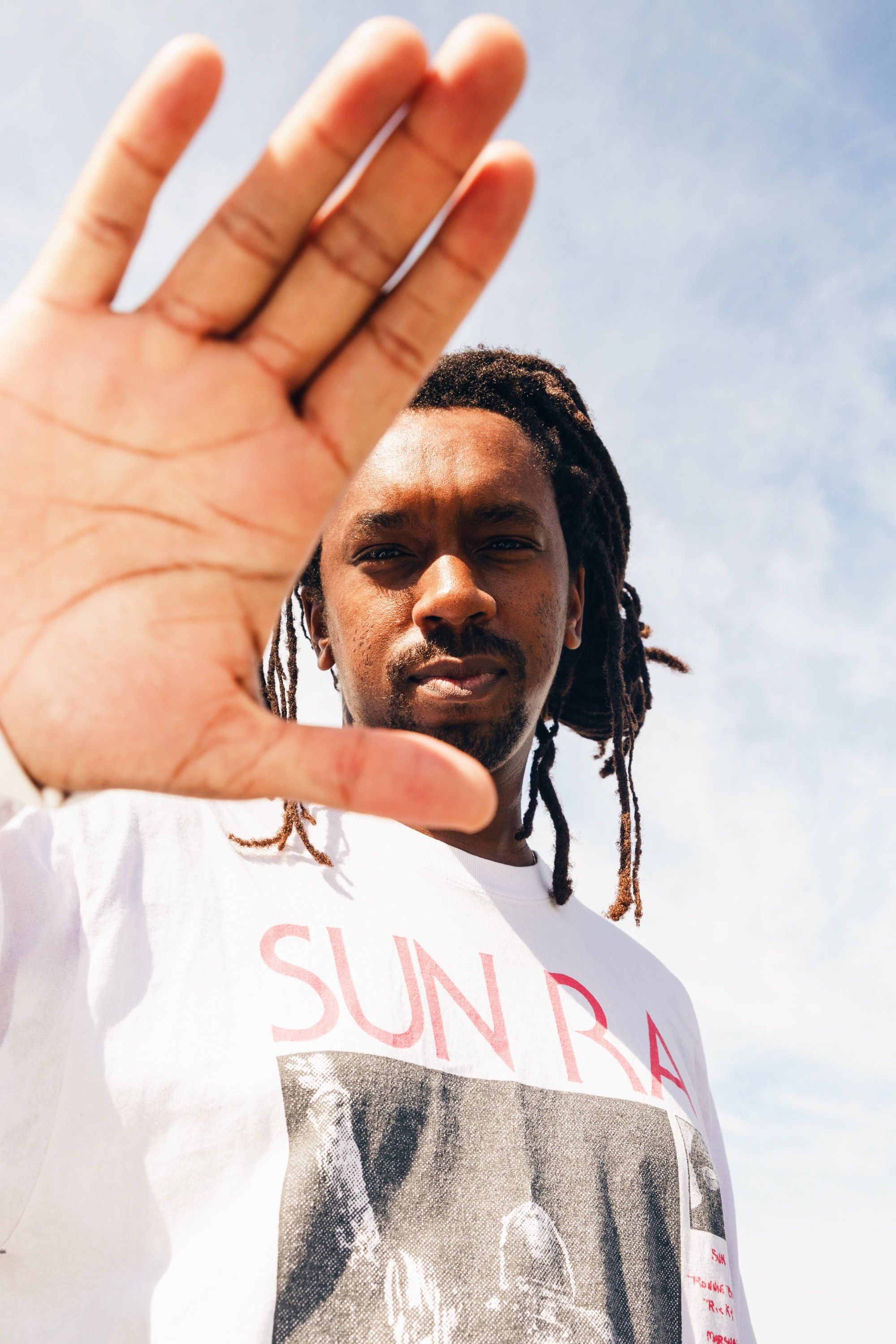 Long before Brainfeeder became the kind of record label that earns back-to-back Grammy nominations in the *checks notes* progressive R&B category, Flying Lotus' imprint was largely rooted in the Los Angeles beat scene. One of its most experimentally-minded artists, Teebs dropped a defining debut there with 2010's Ardour, a record whose intricacies and quirks went beyond the already exploratory regional subgenre. On December 18th, Brainfeeder will honor this release with an expanded vinyl version dubbed Ardour (10th Anniversary Edition).
Artistically and personally, what was it like for you to revisit Ardour in this capacity of marking its tenth anniversary?
Personally humbling. My family fell apart around that time, which led to a couple poor choices and luckily to this album. Life was kind of a whirlwind of ups and downs that is much different than my days now, and to be able to make art all this time is a blessing. Looking at it artistically, I think we should always look at time and motion as a constantly changing field and not just as a straight line. There's so much to learn from anything anytime at any moment, haha. So seeing these songs rejoiced by returning and new listeners felt like this move was a good choice.
This new edition of Ardour comes with an additional six tracks that did not appear on the original album. Can you elaborate on why you chose to include these particular "bonus beats" as part of the package now as opposed to back then?
Yes, the bonus songs all had some kind of meaning to me during the time I made Ardour. One was rejected by Flylo as I tried to add it the first time, so I'm really happy it's on there now because I still think its a great song, haha. Others were made when I first moved to LA and met peers. All are pretty sentimental to me and remind me of special times connected to my life then and Ardour.
Arguably the biggest contrast between Ardour and your most recent album Anicca is the latter's decidedly more collaborative approach. Are you more comfortable now working with others on musical projects than you were back in 2010, or is this shift away from the purely solo something specific to the 2019 album?
It's absolutely a thing about comfort. I wanted to grow as a musician and I felt that working with others would force that out of me. I do hope to continue this process for a while longer before returning to just solo works of music. For now, my solo works can be found in my paintings.
Pre-order Ardour (10th Anniversary Edition) on vinyl or download/stream it here.
---

This past Friday, Kid Cudi dropped his long-anticipated third installment in his Man on the Moon series. Some ten years after the first sequel The Legend of Mr. Rager, his quixotic approach has become largely normalized and embraced in hip-hop circles. After 2018's imperfect albeit satisfying Kids See Ghosts reunited him with his erstwhile mentor Kanye West, the new album continues his artistic mission without compromise. As such, this seemed as good an opportunity as any to go back to the 2010 single "Mr. Rager" and give it a shout for those of you enjoying Man on the Moon III: The Chosen this weekend and for the foreseeable future.
---
See you next time.
Follow me on Twitter at @noyokono and on Instagram at @noyokono too.