Competition can reveal a lot about a contestant. Take the DJ Premier vs. RZA event broadcast on Instagram Live from the other week. Pitting them against one another did the opposite of what most rap battles do, in which punchlines and awarded points lead to victory. It would take way longer than a couple of hours of track-for-track on social media split screen to yield a clear winner, an unlikely outcome even if it had lasted all damn night. Hell, even if you had a favorite going in, Preemo and Rakeem respectively dug out gems from their obscenely vast and still-growing crates worth of production work. They emerged as invulnerable as when they'd entered.
Much like the perversely cyclical G.O.A.T. "debate" that smothers Twitter now and again, some fights aren't worth staging, at least not if you want both a victor and a loser. Obviously, there's measurable entertainment value in witnessing two hip-hop titans have a friendly joust or ranking your emcee faves online for all who care to see. But when we're talking about well-established figures whose coronation in the rap game is a past-tense thing, it takes something on par with donning a MAGA cap or committing a heinous sex crime to sow division.
Sure, some smug contrarian or attention-craving troll will inevitably come along to shit on Big or Hov or Nas or Pac for the lulz. And hypothetically speaking, yes, a Wu loyalist might be so indoctrinated by Shaolin servitude that he or she couldn't see it for the guy who gave us Gang Starr. But these fakakta viewpoints are so marginal and intellectually flaccid that they scarcely register and barely factor.
Hip-hop has plenty of greats, but more notably it also has owners. I'm talking about that untouchable class of emcees and producers whose contributions to the genre have such mass appeal and nostalgic weight that they're immovable, all-but untouchable. On the beat side of things, DJ Premier and RZA fall into that category, as does Dr. Dre, Timbaland, and the departed J Dilla. All of them arguably have made missteps in their musical careers (except for Jay Dee, obviously). Timbo produced an entire Chris Cornell pop album, RZA dropped Birth Of A Prince instead of The Cure, and Andre Young followed up his big screen roles in Set It Off and Training Day with The Wash. But we forgive them for their failings without question, because of what they've done for us.
There is a dark side to this kind of power as well. Jay-Z made an ethically dubious deal with the NFL—but hey, have you heard his bars on the Jay Electronica album? Dr. Dre publicly and undeniably assaulted Dee Barnes and several other women, by her account 30 years ago—but, yo, did you hear about TIDAL exclusively getting The Chronic in 'Master' audio quality? Kelis claims Nas domestically abused her and that Pharrell financially took advantage of her—but, like, did you hear "Vernon Family" on last year's archival compilation The Lost Gems II?
---
Treacherous Trio
Bloo & Spanish Ran, MF BLOO (buy it)
Though MF Doom remains largely dormant on the release front nowadays, his overt influence on hip-hop continues into the 2020s. A fist-bumped homage to the O.G. vaudeville villain, these Bronx bombers use that aesthetic as a jumping off point for comic book new bap of the highest order. Bloo's knotty bars and Ran's opulent beats make Marvel mosaics out of "Cain Marko" and the sticky ivory tickler "Uncanny." From the jazzy swirl of "Satchmo" to the xylophonic disses of "Disappear," MF BLOO exudes supreme dopeness.
Shoreline Mafia fans likely caught onto this young South Central L.A. rapper through his Fenix Flexin collabs. On Born 2 Win, Bravo favors the 808 bumping production prevalent in the Bay and in Detroit as a medium for hustling and recollecting, including another pairing in "Switch Up." His flows on "Too Lit" and "Update" recalls that of Spice 1 and Too Short, relaxed yet urgent. Though the hook on "By Myself" suggests a lack of humility, his immediate pivot on the first verse to dwelling on a fallen friend provides context, with survivor's guilt serving as a motivator.
Maybe it's my innate bias for the grimiest sounding New York rap, but every time a Bub Styles project drops I wanna throw on a vintage North Face Nupste and some untouched Timbs from '96 to go skulk in front of the bodega after midnight. State Of Fleemergency is no exception, with the spitter going brilliantly dark, bitingly funny, and unflinchingly candid on "Bookie Notes" and the shrewd street narrative "My Plug No Hable." On the nailbiter closer "Phyllo," Bub lays waste to cosplay gangstas who fake online with toy guns and CBD blunts.
---
Lettuce Wraps with... Zeroh
Three questions. Three answers. That's a wrap.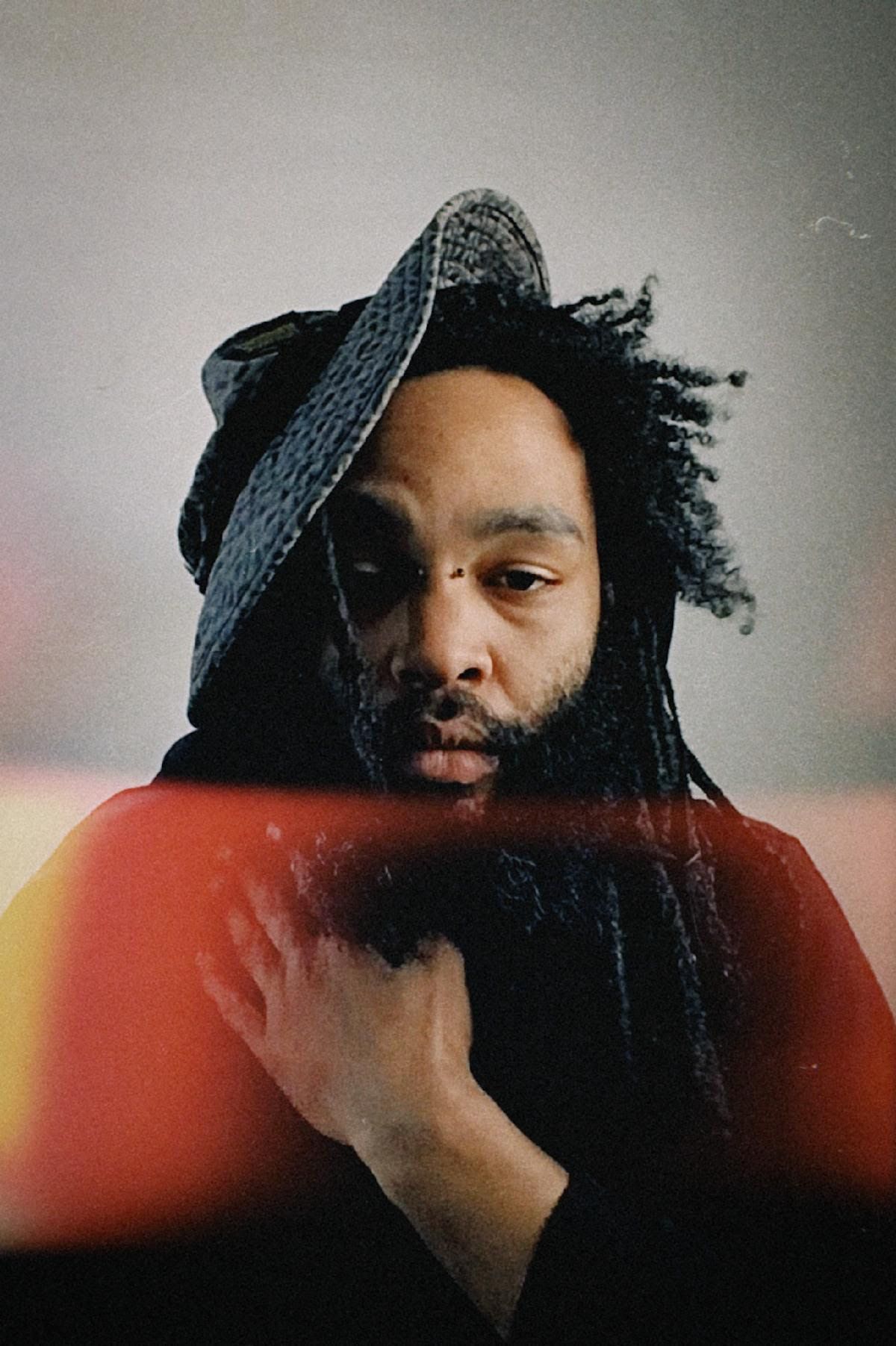 The Los Angeles beat scene of the late 2000s and 2010s drew in a number of interesting artists to a broad leftfield vision of what hip-hop could do. Among the talents to emerge from it was Zeroh, a rapper/producer whose work made him a favorite collaborator for locals such as Jonwayne and Mndsgn. His stunning forthcoming album BLQLYTE for Leaving Records pushes boundaries more so than ever before, both as a vocalist and a musician, so I threw a few questions his way to get some perspective.
As anyone who watches prime time crime dramas knows, a blacklight reveals many otherwise unseen things. What did you discover about yourself during the six years making BLQLYTE?  
So many layers have folded and multiplied... I don't even know where to begin. Discovery means "it was there already when I found it," right? I guess in six years time I just pulled the lid off of my programming a little bit. I saw that I like to dig deep in my own way, carve my own path to understanding self and surroundings. I believe BLQLYTE reflects that. I discovered I have a lot of latent ability, strong creative potential, and a ton of work to do if I'm going to realize my life goals. I learned that there's a lot of naïveté that goes along with choosing a righteous path and in order to prevail I have to be cautious, kind, and courageous at the same time.
Your music has always had a distinct experimental edge, but this new project really breaks from even the more adventurous material on Tinnitus and 0 Emissions. What is it that you enjoy about breaking with genre conventions in your work?
That's how I grow. I really enjoy the feeling of expansion. It's fun... thrilling even, on some "look what I can do." It definitely feels like stuntin' when you bend/blur the lines and show people what's possible. It's not always "easy" because in a way it makes you vulnerable to criticisms but whatever... I do my best to take care of the listener and give them something we're all familiar with but I get a my kicks by challenging them. if they don't like the feeling of expansion then they probably won't get down with the direction of this album but I have stuff for those people too. I break out of my own box of experimentation to study and practice music that people deem classic. All in all, I just like creative freedom.
Now that you've come out of the other end of this process with a new album, do you feel like BLQLYTE will inform your next musical effort?
Definitely. It was a big lesson in how I want to make music from now on. It was my first real go at being the producer. It was like strength, balance, flexibility, and endurance training; the whole shebang. I know a lot of the pitfalls that come with trying to compose a large, meaningful body of work now, so everything after this will be more informed and easy to execute. I have a wider sonic vocabulary from which to express specific ideas.
Pre-order BLQLYTE on vinyl or digitally via Bandcamp.
---
We Out
From dedicated projects with Boldy James and Conway The Machine to plum placements on albums by Jay Electronica and Eminem, 2020 marks a new Alchemist renaissance. Of course, it's not like the producer ever went away, with some two decades of work under his belt with the likes of Action Bronson, Earl Sweatshirt, Sean Price, Westside Gunn, and both Havoc and Prodigy of Mobb Deep.
One emcee he's had a long and meaningful history with is Evidence, whose shared history goes back to the early days of Dilated Peoples at Capitol Records. Though you can go all the way back to The Platform in 2000 to peep how well they jibe with one another, it was Evidence's inevitable solo album The Weatherman in 2007 that I recommend reaching for right now. Taken from that worthwhile full-length, "Chase The Clouds Away" adds to the "Today Was A Good Day" rap canon with its profoundly positive lyricism and woozy sample-chopped Alchemist beat. We can all benefit from these vibes right now.
---
See you next Sunday.
Follow me on Twitter at @noyokono and on Instagram at @noyokono too.