Odd Future Became Hip-Hop's Present
+ the latest from Darko The Super & Big Baby Gandhi, Madhattan, and NDEFRU & Fan Ran. This is CABBAGES #072.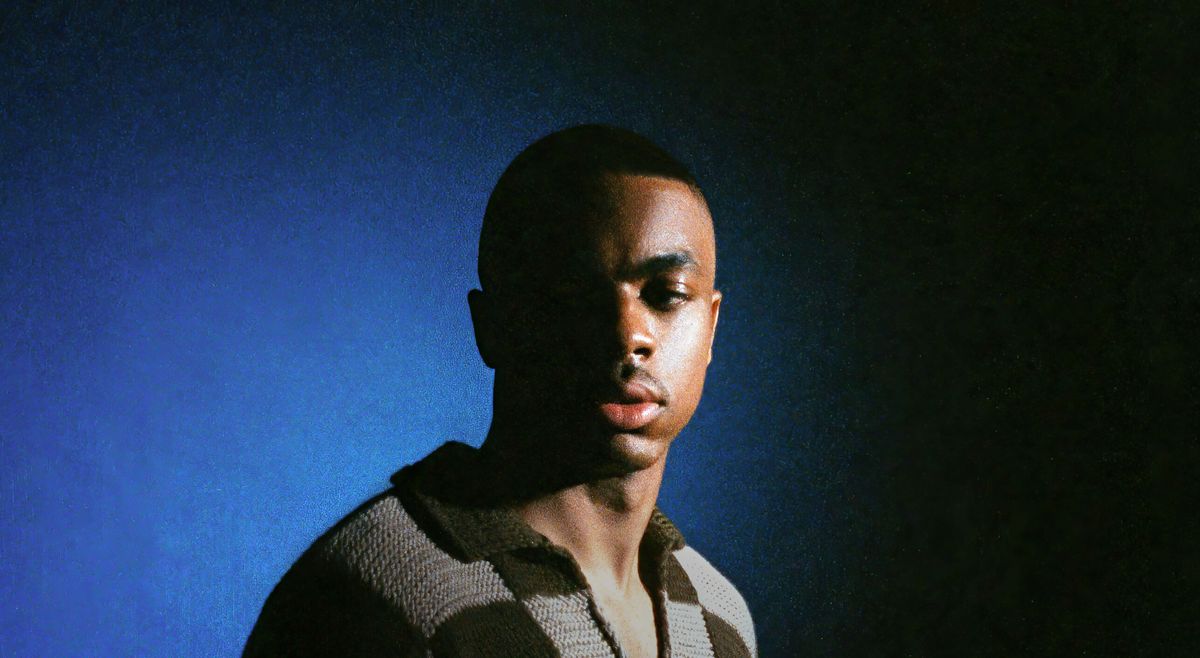 With all due respect to the earliest adopters and online elites, it's been about ten years now since listeners first became aware of Tyler, The Creator. I'm pegging that to May 10, 2011, when XL Recordings put out Goblin, the debut album from the Odd Future collective's lead instigator. This isn't to suggest he was some unknown. Nonetheless, putting out this largely self-produced effort on the same label as indie rockers Vampire Weekend and then-rising star Adele put him in front of audiences that otherwise might not have heard him rap, at least not at that stage in his career. The insular full-length, an aural tangle of inside jokes and persona-led world-building, peaked at No. 5 on the Billboard 200 album charts, a clear indication of success.
But for all the drama and discourse surrounding Tyler and his band of merry (mostly) men at that time, he's a vastly more respected artist now. All of his albums debuted at or near the top of the charts in the U.S. and 2019's genre-wicking Igor earned Grammy glory, the boisterous kerfuffle surrounding his old lyrics having essentially evaporated amid commercial and critical acclaim. With last month's release of his sixth album Call Me If You Get Lost, a Billboard 200-chart-topping, DJ Drama-hosted quasi-return to the hip-hop vibes of predecessors like Cherry Bomb and Wolf, it's more than safe to say he's very much part of hip-hop's contemporary vanguard.
While Tyler remains the face of Odd Future, which has effectively been dissolved for some six years, he's hardly the only former member thriving artistically in the music business. Considered the group's brightest hope from early on, Earl Sweatshirt has been notably less prolific than his ex-cohort. Yet every feature he drops arrives to excitement, particularly the ones with producer extraordinaire The Alchemist. He moved his Tan Cressida imprint from Columbia to Warner after 2018's Some Rap Songs for 2019's Feet Of Clay EP and its modestly expanded deluxe edition the following year. Even more revered is Frank Ocean, whose major label exit in 2016 only grew his ubiquity as an independent artist dropping songs here and there like the richest chum for his underfed fans. Needless to say, whenever either artist drops their next full-length, it will be treated like a full-scale event.
This past Friday, erstwhile futurian Vince Staples dropped an eponymous album, his first for Motown after logging some years at its UMG sibling Def Jam. Helmed by producer Kenny Beats, the 22-minute outing centers the rapper's life in Long Beach, CA throughout its ten tracks, the lyrics laden with gibes and threats intermixed with hometown pride. Like its 2018 forerunner FM!, the sitcom brevity of Vince Staples puts its closer to the realm of Bandcamp-hosted hip-hop, where countless new rap projects scarcely go too far beyond the half-hour mark. Yet unlike FM!, the guest vocal presence is more or less nil, lending credence to the autobiographical nature of his newest. (And, without another Earl Sweatshirt feature, it further removes Staples from his Odd Future origins.)
What makes Tyler and Vince so notable, respectively and jointly, and so distinguishable from the handful of their early-to-mid 2010s rap contemporaries who're still active and relevant, is this demonstrated unwillingness to be frozen in amber. Lil Durk, whose Def Jam full-length Remember My Name dropped just months ahead of Staples' Summertime '06, eventually found his niche and, with a great deal of success and influence, largely remains there. By comparison, Call Me If You Get Lost and Vince Staples both defy subcategorization beyond the wider genre brand, something all-but unheard of these days from major label hip-hop efforts.
---

Madhattan, Sink Or Swim
As an NYC native, Madhattan comes to this project with full cognizance of boom bap's grimy might. His Sink Or Swim exudes the fearlessness and local love necessary to survive the trials and tribulations this city presents to its sons and daughters. Evidently having been through his share of them, he talks it out like late-night stoop commiseration bar-by-bar on tracks like "Canal Street" and "Pavement." You can really feel the street-level spirit of Roc-A-Fella's past on the reminiscing "Then"–both on the beat and the mic. The exquisite Elcamino drops by for "No Shorts," a hustler's dyad that goes into elaborate detail without even a trace of self-snitching.
NDEFRU & Fan Ran, Richmond Gas
Representing Richmond, VA, Gritty City Records only recently hit my radar but has swiftly captured my attention. Their most recent effort comes from rapper NDEFRU and producer Fan Ran, the latter's fairly broad sonic palette leaving lots of room for former to play inside. As the title more than implies, there's no shortage of narco chatter over these beats, cropping up on 420-friendly cuts like "Jet Fuel" and "WeededItUp." The hook for "Get You High" lays it on pretty thick, but like with any good stoner movie, things works best when heavy handed. When the topic does appear to shift, as on the cinematic Wu-esque bap of "Hysteria" and "Illegal Soul," you stay locked. That's how good it is.
Darko The Super & Big Baby Gandhi, Teenage Angst Hasn't Paid Off Yet
Despite sporting an album cover more provocative than Pusha T's Daytona, the latest from the willfully bizarre yet innately talented rapper is less aggro than one might suspect. Beginning with the grunge referential "Lobotomy Day Dreams," Darko wears his influences like slap bracelets, leading to colorful verses from the Philly freakazoid. But with Greedhead alum BBG on the beat, the Brooklyn-recorded Teenage Angst Hasn't Paid Off Yet feels oddly reigned in compared with his outré UDDTBA efforts. Flip fantasia "The Big City" would be bodega catnip on a Dipset mixtape, but Darko keeps it a buck as he details how overwhelming NYC gets. East coasters Duncecap, Fatboi Sharif, Torito, and Zilla Rocca dip in and out of this oft socially anxious affair with ease, adapting better than most would.
---

It's staggering to think that it's been over a decade since Earl Sweatshirt dropped his first mixtape. Though its flaws remain on a fresh re-listen, Earl remains a showcase for a dope emcee who, at the time, was still very much a teen figuring out his place in this world. On the title track, you hear more than a few traces of MF DOOM, an obvious influence who he would eventually unite with just a few years after this recording by way of Flying Lotus. With the benefit of hindsight, the "Earl" video retroactively oozes nostalgia, with now-quaint beefs with 2DopeBoyz bloggers and clips of fresh faced Odd Future kids suffering skateboard fails and solo cup poisonings, staged primarily for their amusement.