Irregular Vegetables, Vol. 57
new songs you oughta know + CABBAGES' weekly hip-hop links roundup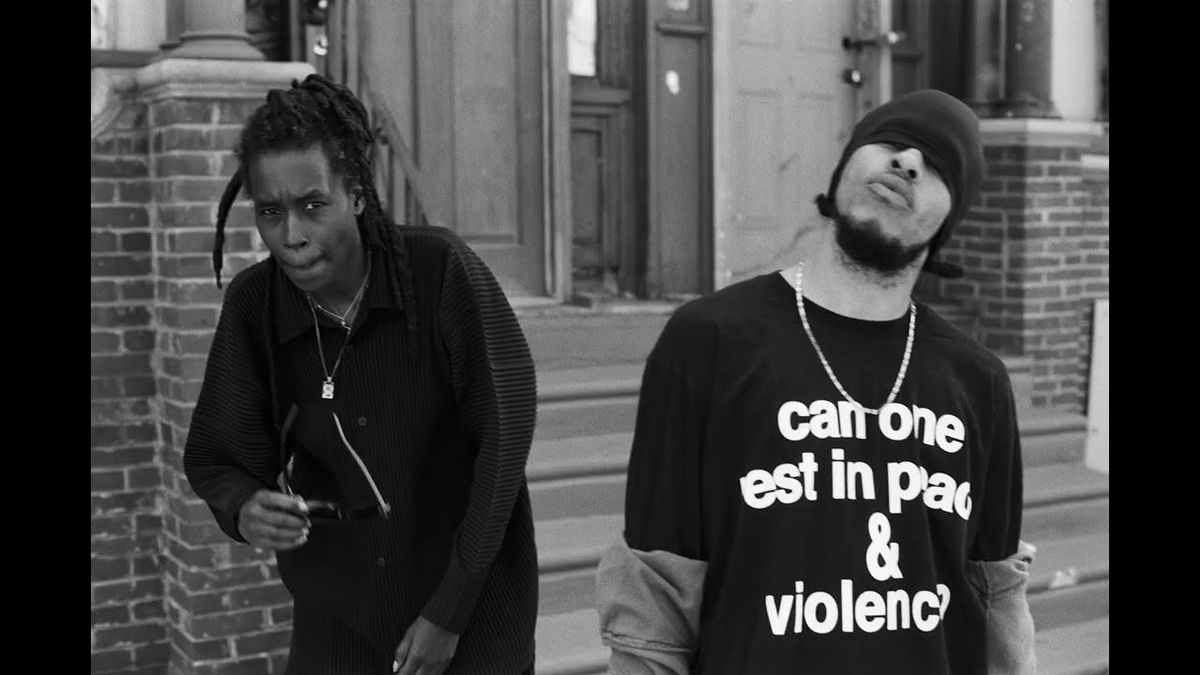 This newsletter marks the latest installment of Irregular Vegetables, a (semi-) weekly series of CABBAGES emails where I share links to recent writings from other hip-hop/rap music journos and critics, squeezing in my own work as I see fit. These midweek editions hit inboxes on Thursdays. Enjoy this week's reads and keep scrolling for another edition of Crudites, a feature where I recommend three recent singles/videos from hip-hop artists you may not be familiar with yet.
---

Looking For The Message In Nas's 'It Was Written'
With no other obvious routes to follow, the gnawing fear of a sophomore jinx in his gut, and lacking the resolve to follow through on his original vision for the LP, Nas dove into the Trackmasters sessions headfirst. The duo ended up producing seven of It Was Written's 14 tracks, but oversaw the entire process. They coaxed Nas into their comfort zone, offering him first their grimier beats, like the acid-dipped "Shootouts," before pitching him the radio singles, "Street Dreams" among them. This unlikely trio crafted an album that de-emphasizes its grittier elements in an apparent effort to be more legible to the widest possible audience, and to avoid Nas seeming out of step with a New York that was bending toward Wu-Tang and the Notorious B.I.G. (Read more at The Ringer)
Mic Geronimo: Forever An Emcee's Emcee
In those heady days with Irv Gotti, he was part of a wave of young Queens emcees taking Hip-Hop by storm. When he looks back now, he sees what made that time special. "I think with The Natural, it was just that: it was organic," Mic says. "It was me at 18 years old. I equate it to being a very young fighter pilot and you're in your first plane. You're seeing what. you can do and you're seeing how fast you can go. You kind of have this fearlessness because you're so young. But you allow it all to just go. I think over the course of my career, as to where I am now, I think I'm a lot more definitive in terms of what I'm aiming to get across." (Read more at Rock The Bells)
G Herbo Gets Candid About His Relationship To Drill
Though he favored the sounds of JAY-Z, Jadakiss, and Lil Wayne growing up, his time in the streets hearing early drill progenitors like King Louie and Chief Keef ensured he would absorb its tendencies through osmosis. Early projects like his 2014 debut, Welcome to Fazoland, and 2015's Ballin' Like I'm Kobe show how Herb's expansive taste in rap doubled as catharsis."I was still in the streets, and I was rapping because it was a form of therapy for me," Herb admits. His music has retained this confessional edge as he's grown older and become more comfortable with his status as a worldwide ambassador for drill. (Read more at Audiomack World)
Why Deepfake Vocals Of Music Legends Are On the Rise
Los Angeles-based creative tech agency space150, which has high-profile clients including Nike, Fox and Activision, fed all of Travis Scott's songs into the Lyrebird A.I. algorithm to create a convincing vocal model of the Astroworld rapper. A generative adversarial network then generated a list of words from the Travis voice model, with the agency using the TextGenn program to filter them into what it considered to be cohesive lyrics. The space150 team then curated these lyrics into an original, Auto-Tune-heavy track ("Jack Park Canny Dope Man") by an artist they lovingly refer to as Travis Bott. Although the lyrics didn't fully make sense (the final song includes the bizarre bar: "I don't really wanna f--k your party food"), the agency wanted to ensure everything the listener heard truly came from an AI model. (Read more at Billboard)
Capella Grey's Music Sounds Like A New York Summer
"Gyalis," which blends the slowed bassline of "Back That Azz Up" over Grey's West Indian sing-song melody, is undeniably a party song. Void of a hook or bridge, "Gyalis" feels like a drunken concoction from an after hours spot that you wouldn't dare eat sober. The marriage of Juvenile's New Orleans anthem and Grey's Jamaican heritage should not work, but it does. The best part? The song is growing legs, garnering two million views in two weeks on YouTube, and attention from the industry as well. Grey signed with Capitol Records a few days before we spoke over the phone in June. (Read more at Vice)
One Of Belize's Most Powerful Politicians Is A Former Bad Boy Rapper
Let's head back to the very start. Shyne was born Jamal Michael Barrow in Belize City in 1978, just three years before the Central American nation gained full independence from the United Kingdom. By the mid-'80s, Shyne's father, Dean Barrow, was serving on the Belize City Council, while Shyne moved to Brooklyn and got absorbed into the borough's burgeoning rap scene. 1998 would be a pivotal year for both father and son: Dean would become the Belize House of Representatives' opposition leader, taking charge of the weak conservative coalition known as the United Democratic Party, while Shyne would be introduced to Puff Daddy and offered a generous label deal. (Read more at Slate)
---

---

Three new tracks for you to snack on...
Blimes, "Neon Dreams": Returning to solo mode after last year's duo project with Gifted Gab, the Bay Area emcee dictates a low key motivational that dives deep into her emotional well to offer hope and light to others as well as herself.
Moor Mother, "Obsidian" (feat. Pink Siifu)": After delivering the best hip-hop album of 2020 with billy woods, this perpetually impossible-to-pin-down artist continues to boldly erode genre borders with this thrilling, alien-sounding collab.
Ndefru and Fan Ran, "GODFACE/WEEDEDITUP": Richmond, VA's Gritty City Records drops a music video two-pack off their latest release, offering a compelling introduction to the crew and its rapping members' respective approaches.
---