Irregular Vegetables, Vol. 85: Wu-Lu
a Q&A with Wu-Lu, 3 new songs you oughta know, and the weekly 420-friendly hip-hop links roundup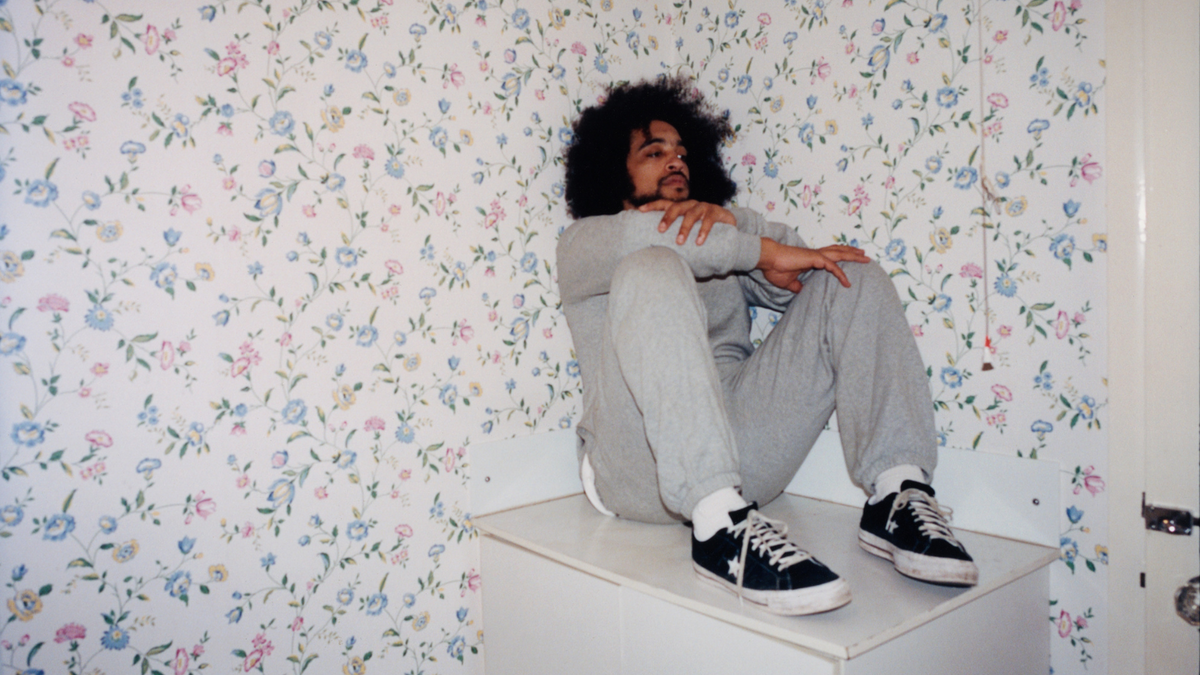 This newsletter marks the latest installment of Irregular Vegetables, a (semi-) weekly series of CABBAGES emails where I share links to recent writings from other hip-hop/rap/cannabis journos and critics, squeezing in my own work as I see fit. These 420-friendly editions hit inboxes on Thursdays.
Enjoy this week's reads and keep scrolling for a Q&A with London's Wu-Lu. Then stick around at the end for another edition of Crudites, where I recommend three recent singles/videos from hip-hop artists you may not be familiar with yet.
---

When you look at veteran rapper Quelle Chris' eyes, they twinkle. It's the glint you get from men who've been through tribulations and memories fit for a HBO show. As we sit at a restaurant in Baltimore, Quelle tells me about the last two years of his life. He's been living in Baltimore since the peak of the pandemic, though he was still in New York when George Floyd's death set off protests nationwide. "New York was crazy at the time," he says. "There was a lot of personal stories that I could get into, but for one, we were living near the police station, and during the protest they burned down the motherfucker. During the pandemic, we couldn't do no shows either, so it was like: What's the point of being here?" So, Quelle and his family — he is married to Jean Grae, a brilliant emcee in her own right — moved to Baltimore. (Read more at Stereogum)
We Ate A $295 Weed-Infused Dinner. Things Got Really Wild
You get to choose your own adventure, THC-wise. Before you begin, you're asked for your preferred dosage, which will be divided among the meal's seven savory courses (the desserts are CBD only). You can go anywhere from zero milligrams — and yes, there really are guests who take that route — to infinity and beyond. Ganja gastronauts who opt for more than 50 milligrams are required to sign a waiver assuming responsibility, and hopefully they don't operate any heavy machinery after the meal. One of us opted for 10 milligrams of infusion, the other chose 50 milligrams — in the name of science, of course. "I've had someone do 500 milligrams," our server tells us after we were seated. Our mouths dropped. "She was perfectly fine. I would have trusted her to drive me around downtown L.A. Everybody is different." (Read more at the Los Angeles Times)
Sleepy Hallow Is A New York Drill Rap Innovator
Sleepy turned heads with his popular mixtape 'Don't Sleep' in 2019, before dropping his debut studio album 'Still Sleep?' in 2021, and establishing himself as one of the first New York drill artists to go viral by utilizing samples in his songs. Sample drill has become a popular sound in boroughs like the Bronx, but Sleepy Hallow's songs like "Deep End Freestyle," "2055," and "Basketball Dreams" were making waves on TikTok before most of the current sample drill artists found mainstream appeal. Sleepy is quick to point out he puts his own spin on the sound: While most artists sample classic R&B songs to leverage a sense of nostalgia, he prefers obscure tracks that he finds randomly. And he harmonizes with the sample in a uniquely syrupy way, floating over melodic beats from go-to producer Great John. (Read more at Complex)
World's Biggest Pot Economy Just Inhaled More Fiscal Stimulus
Legalizing marijuana was never a sure-fire economic experiment. But it wasn't expected to lead to relief packages. Last week, the world's largest cannabis market was granted a generous package of tax cuts. If successful, the impact may be felt across the globe. That's because California isn't just the world's biggest and oldest pot economy — its massive illicit marijuana market also has an outsize influence across the industry. California's law will wipe out a tax on marijuana cultivation, which brought in around 14% of total state-level taxes on marijuana, or around $166 million, in 2021, according to the state. The aim is to help growers and retailers out from at least one layer of taxation, while balancing the needs of the state: California has earmarked revenue for youth and environmental programs and must also fund costs created by the industry, such as dealing with drugged drivers. Marijuana businesses, meanwhile, say they need help because they struggle to compete with cheaper illegal weed that isn't taxed or screened for contaminants. (Read more at Bloomberg)
10 DJ Drama Mixtapes That Defined The Golden Era Of Gangsta Grillz
Though some have argued over whether it's technically a Gangsta Grillz entry or not, 'Call Me If You Get Lost' — and Dreamville's 'D-Day' — prove the lasting resonance of Drama's mixtape run, which is evidently still inspiring the rappers who grew up waiting for pages of his tapes to load on Kanye to The, Neptunes.org, and DatPiff (which is somehow still fully operational after all these years). Both projects send up a proper salute to a pillar of 2000s hip-hop, who played no small part in breaking down the barriers between regional styles and their respective fanbases during rap's broadband upgrade. Shakily propped up by blogs, upload sites, and grey legal areas, it was the wild west of web-based music discovery, and Gangsta Grillz quickly became one of the most reliable guns in the game. Between 2004 and 2007, Drama hosted dozens of tapes for rising and top-billing rap stars, many of which went on to become as celebrated as the studio albums they tended to support. (Read more at Okayplayer)
NY Commission Refused To Name Businesses Distributing Marijuana. Then It Changed Course
New York is still months away from its first licensed cannabis sales, but dozens of businesses across the state have continued to market marijuana products under a potential legal loophole, either by selling memberships to a club or "gifting" the drug to a customer that purchased another product. OCM has taken the position that both activities actually do violate the law. Any cannabis sales remain illegal, the agency claims, even if the product is gifted. "You are hereby directed to cease any, and all, illegal activity immediately," the cease-and-desist letters read. "Failure to cease this activity puts your ability to obtain a license in the legal cannabis market at substantial risk." Of the 66 addresses to receive the cease-and-desist letters, 15 were within the five boroughs of New York City. That includes two Empire Cannabis Club locations in Manhattan, two letters sent to Weed World Inc. in Manhattan and Queens Village, and three Paint Puff N' Peace stores – two in Manhattan and one in the Bronx. (Read more at Gothamist)
---

---

Three questions. Three answers. That's a wrap.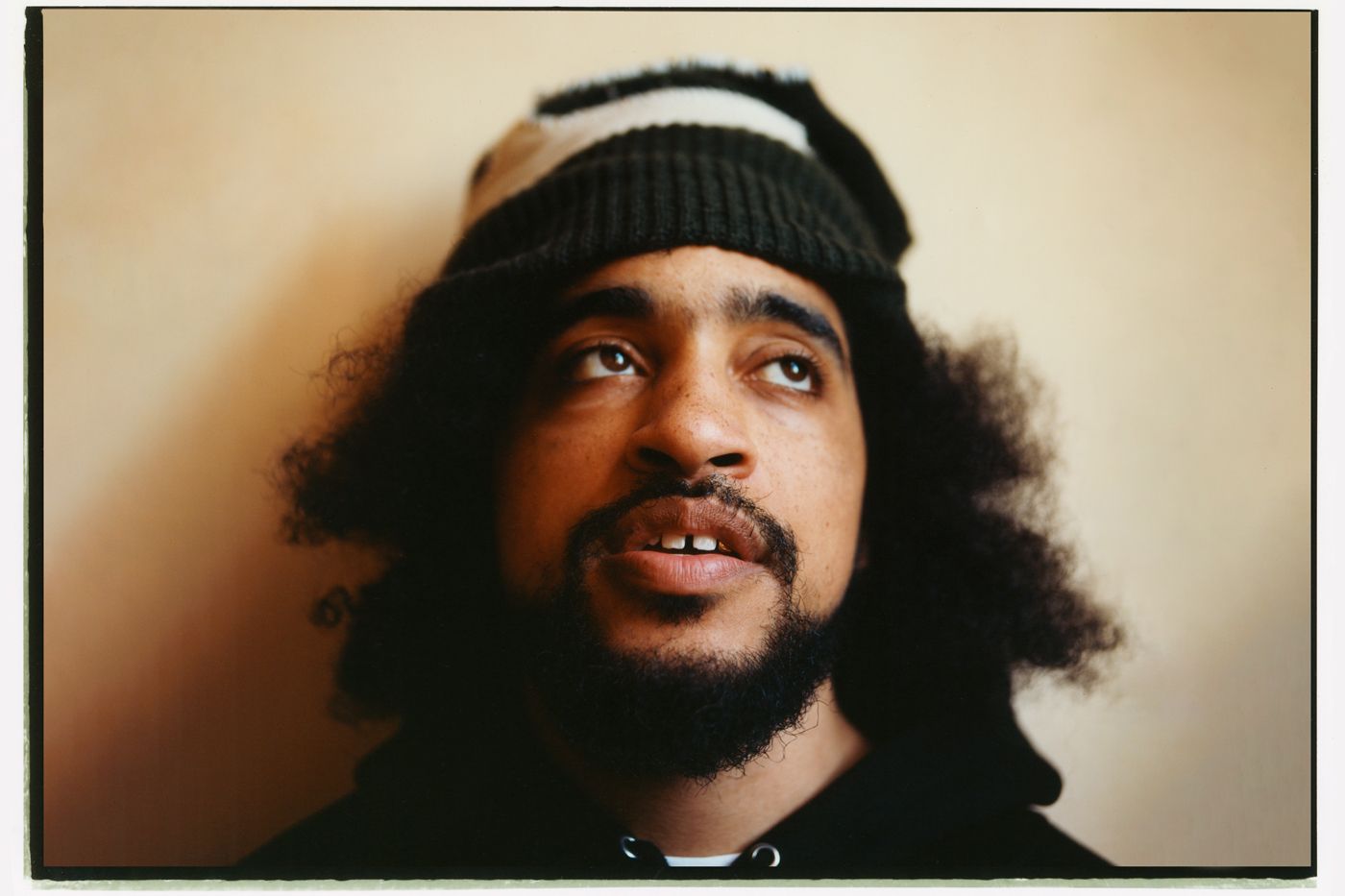 A London-based producer, rapper, and multi-instrumentalist, Wu-Lu conforms to no one's expectations. His unique new album LOGGERHEAD challenges and excites simultaneously with his penchant for noisy hip-hop, alt, indie, punk, and metal–often inventively mashed together with the aid of his studio band.
Could you walk me through your relationship with hip-hop and rap music, historically?

The whole culture was a big part of my upbringing in general, just being into skate culture, graffiti culture. My mom put me onto breakdancing, because she's a dancer herself. When I was a kid, she taped a video, I think it was Everybody Dance Now, a little documentary that was on TV. I used to like religiously watch little clips from what I now know was Beat Street; It was like Crazy Legs and another guy just talking about the expression of dance and the battle side of it. That was some early idea of something that I thought was interesting, not really knowing necessarily what hip-hop culture was. At some point, I found out about this film called Scratch. I got it on videotape and it just took me by storm, like the whole idea of turntablism and turntables being an instrument. That was before I even knew about sampling. I literally watched that film, religiously, thinking that DJ Shadow and Cut Chemist and Q-Bert and Mixmaster Mike were all just like band members who cut up records live, or dig for breaks for the premise of DJing only. I knew that that's what they were talking about at the time, but I just didn't even consider DJ Shadow or even Madlib as a producer.
I didn't even really grasp that concept. I'm not really feeling school, my future is gonna be painting murals, 'cause I got friends who were doing graffiti and they were getting commissions for their work. Doing that and turntablism– that's what I'm gonna do. I started going into record shops and being like, have you got any breaks? They were looking at me kind of funny. Eventually down the line, in school, a friend of mine was like, oh, have you heard Endtroducing, have you heard DJ Shadow's music? He played me "Building Steam With A Grain Of Salt," and I was like, whaaaaaat is this, bruv? I always liked grime and hip-hop, but I never really used to show people. As we got older, people were telling me about J5, about Mushroom Jazz, the mixtape stuff, and Foreign Beggars and UK hip-hop.  So around then is when they started playing me DJ Shadow. This is something that I listened to on this film for ages, but not actually clocked to what it is. I thought, oh, he's playing all the instruments himself. I didn't know about sampling. And then someone told me, do you know what MPC is? They showed me the 2000XL, a picture on the internet or something, and then I clocked that one of the guys from Slipknot was using one in the band. I was like, whooooa, whooooa.
I was piecing things together between my turntable, getting into jungle, then mixing in hip-hop. It is all like a big sort of collage between the culture side of it and unconsciously learning what the different things I was into made up what is basically hip-hop culture.
I've wondered how much the band dynamic plays into LOGGERHEAD. Obviously you are an artist with a vision and then you're bringing in other, kindred spirits or otherwise, to play. How did you guide or direct your collaborators to help you meet and match the vision you had for the record?

To be honest, there was no specific vision for it. The album came out of lockdown and having other free time. How my band members became involved with the overall artistry is sort of like being fans of what I made previously and understanding my process. The band element turned into a way of being able to sample stuff on the fly, almost treating it as though we were the record playing together, jamming together. Literally hours-long jams of stuff for me to then take pieces out, re-stretch them, pitch them, produce something out of it. Then I'd be like, can you play something like this on top? Or I would do it, vice versa.
It's quite like a developing thing. There are some songs that was made just full band. "Broken Homes" was a song that we literally played for about seven hours. And then, at seven in the morning, we were rehearsing an old song of mine from an old EP. I think Tag[ara Mhiza] on the bass, he just played a few notes and I was just like, ooooh, do that again. He did something and we kind of spoke about it as we were playing it. And things are still recording at this time. Then Jaega [Francis McKenna-Gordon] comes in; it just kind of built up as a thing. We started locking this groove and I was just like, right, yeah, this is sick. I took the whole song out of like a big, long jam and pieced sections together, and then just overdubbing stuff. There other songs that are straight MPC. The one called "Facts," that's just basically me and my mate Amon, standing around in the studio. He had a sample that he got off from like one of those royalty-free [sites], some weird whistle sound. We chop it up and he's like, yo, sick, you made some like drill jungle. I was like, yeah, lemme get a break, and just chopped it up in the thing.
On one my favorite LOGGERHEAD tracks, "South," you have that soft/loud dynamic, that build up in there. Does that bring you as the creator, a sense of catharsis or release, both in terms of lyrics and the execution of that?

A hundred percent. It brings me an exfoliation feeling... I'm ready for people to take it the wrong way or the right way, because ultimately we are all human. I'm a human, man; I'm not perfect. On this record, I'm not trying to say things in a way that is like, do what I say, go by what I say. I'm only giving my perspective of that time as well. It's all diary entries. That's why I say to people. I'm not overtly political, but definitely what I was talking about on "South" related to what was going on in the Black Lives Matter movement. But I wrote it before that was even like a thing. It's all relatable to the times that we're going through, because I'm talking about a diary entry of being in a head space that has developed into what is now attached to the Black Lives Matter movement. It's in a way where trying to allow space for development as an artist and as a human in general, that's what I'm generally trying to do.
Wu-Lu's LOGGERHEAD is now available via Warp Records. Purchase or stream it on Bandcamp.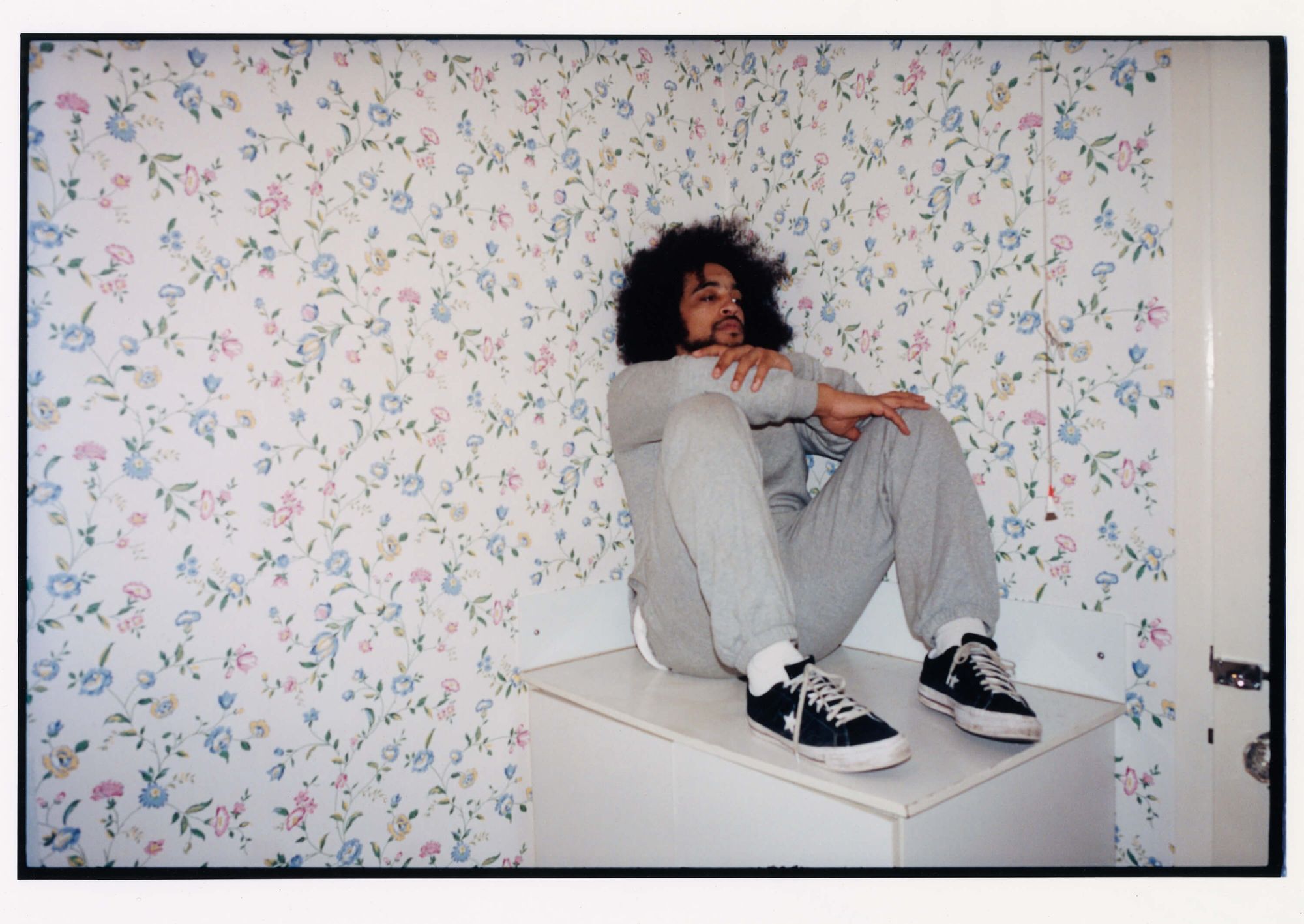 ---

Three new tracks for you to snack on...
Deca, "Tuning"
Eto & Nyce Da Future, "Criminal Minded (feat. Reno)"
OKnice, "Voicemail (feat. Gabe Reasoner)"
---