Irregular Vegetables, Vol. 69
Three new songs you oughta know + CABBAGES' weekly 420-friendly hip-hop links roundup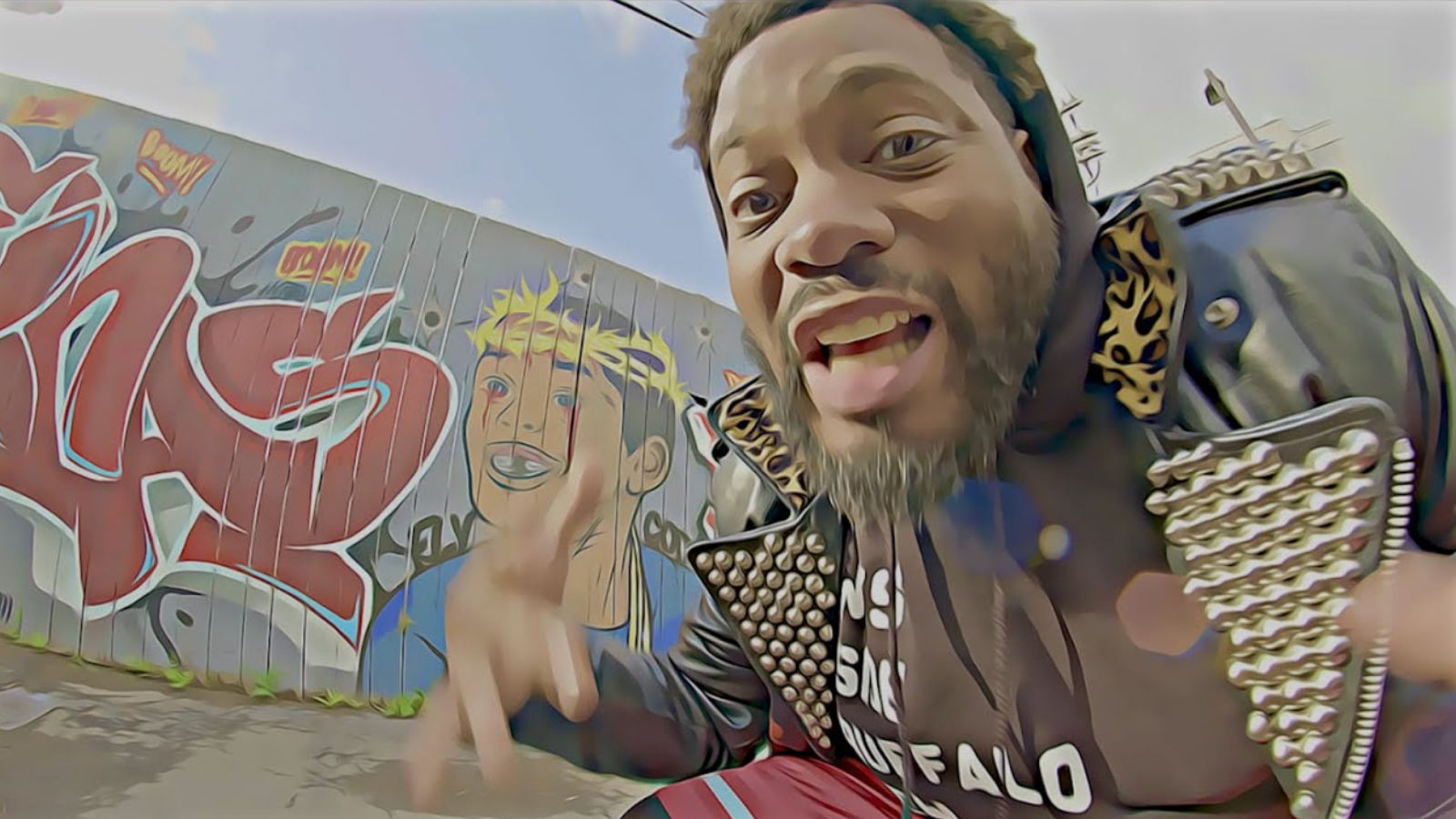 This newsletter marks the latest installment of Irregular Vegetables, a (semi-) weekly series of CABBAGES emails where I share links to recent writings from other hip-hop/rap/cannabis journos and critics, squeezing in my own work as I see fit. These 420-friendly editions hit inboxes on Thursdays.
Enjoy this week's reads and keep scrolling for another edition of Crudites, a feature where I recommend three recent singles/videos from hip-hop artists you may not be familiar with yet.
---

The Race To Save Hip-Hop's Lost Eras
Back in the mid '80s, when Wu-Tang Clan first called themselves Force of the Imperial Master, RZA (then known as the Scientist) built a home studio set-up, replete with a four-track recorder and a borrowed Roland TR-909 drum machine. Wu member Inspectah Deck once described the group's formative era as akin to "the Fat Albert kids out in the junkyard." Out of those recording sessions came future classics like "Ra's Ill," "Stay Out of Bars," and "Deadly Venoms." Their early demo tapes helped turn a crew of fledgling rappers into neighborhood stars in the rough-and-tumble Stapleton Projects. "They were huge in Staten Island before anyone heard of them, and that was from their own mixtapes," says S.H. "Skiz" Fernando Jr., who recounts the scene in his book 'From the Streets of Shaolin: The Wu-Tang Saga.' Yet much of Wu-Tang's '80s output remains virtually inaccessible. (Read more at Pitchfork)
Several States In Play To Legalize Marijuana This Year Through Legislation
The Northeast and mid-Atlantic states are in the spotlight for adult-use marijuana legislative activity, with Rhode Island the top candidate to approve a regulated commercial market, according to industry experts. Maryland lawmakers are expected to refer an adult-use legalization initiative to voters. Medical marijuana legalization is expected in Mississippi, where the state's high court nixed a voter-approved referendum last May. Lawmakers in North and South Carolina also have a solid chance of legalizing medical cannabis, experts said. (Read more at MJBizDaily)
The Birmingham, Alabama-born rapper, singer and producer is at a point in life where everything is clicking into place – and the potential is infinite. Yet his thoughts still regularly take him down morbid roads. He admits to me that this often happens in conversations; the result of an upbringing constantly marred by death. Over 2016's Break, Siifu half-sang, half-rapped a funked-out tirade about breathing "for the n****s who can't breathe no more". It's a responsibility he takes very seriously. "My family reunions, and the places I would meet my cousins for the first time, were always funerals. [When you're Black in America] you just get used to death," he sighs. (Read more at Crack)
Cannabis Compounds Prevented Covid Infection In Laboratory Study
The two compounds commonly found in hemp -- called cannabigerolic acid, or CBGA, and cannabidiolic acid, or CBDA -- were identified during a chemical screening effort as having potential to combat coronavirus, researchers from Oregon State University said. In the study, they bound to spike proteins found on the virus and blocked a step the pathogen uses to infect people. The researchers tested the compounds' effect against alpha and beta variants of the virus in a laboratory. The study didn't involve giving the supplements to people or comparing infection rates in those who use the compounds to those who don't. (Read more at Bloomberg)
A Rising Designer Brings Hip-Hop To Homeware
As he bounced around high schools without graduating, he started designing T-shirts. He would eventually do a year at a design school, where his interest in fashion and hip-hop intensified. Diddy in particular had an outsized influence on him. "I studied every outfit, I studied every step, I studied every chain," he said of the rap mogul. "Everything about him I studied. The cover art. The art direction. The jiggy, the shiny suits. He has so much to do with my outlook on aesthetics." (Read more at the New York Times)
N.J. Coalition Says Murphy, State Should Grant Clemency For Cannabis Charges
The Last Prisoner Project, a cannabis reform nonprofit, teamed up with a coalition of organizations in New Jersey to call on Gov. Phil Murphy to grant clemency those who have been charged with cannabis-related offenses in a letter this week. The Cannabis Voter Project, Coalition for Medical Marijuana NJ,Doctors for Cannabis Regulation, Latino Action Network, New Jersey Cannabis Trade Association, New Jersey Harm Reduction Coalition, NJ Chapter of the National Organization for the Reform of Marijuana Laws, New Jersey United for Marijuana Reform, Newark-born rapper Redman, Salvation and Social Justice, Students for Sensible Drug Policy and Weedmaps signed, as well. (Read more at NJ.com)
---

---

Three new tracks for you to snack on...
Che` Noir, "Table For 3 (feat. Ransom & 38 Spesh)"
Lungs & Phiik, "Off Top Freestyle"
Tr38cho & AjentO, "Coup De Grace"
---