The Caural Continuum
The former Chocolate Industries and Mush artist digs deep. + Reviews of Fatboi Sharif, mary sue, and Reg Mason.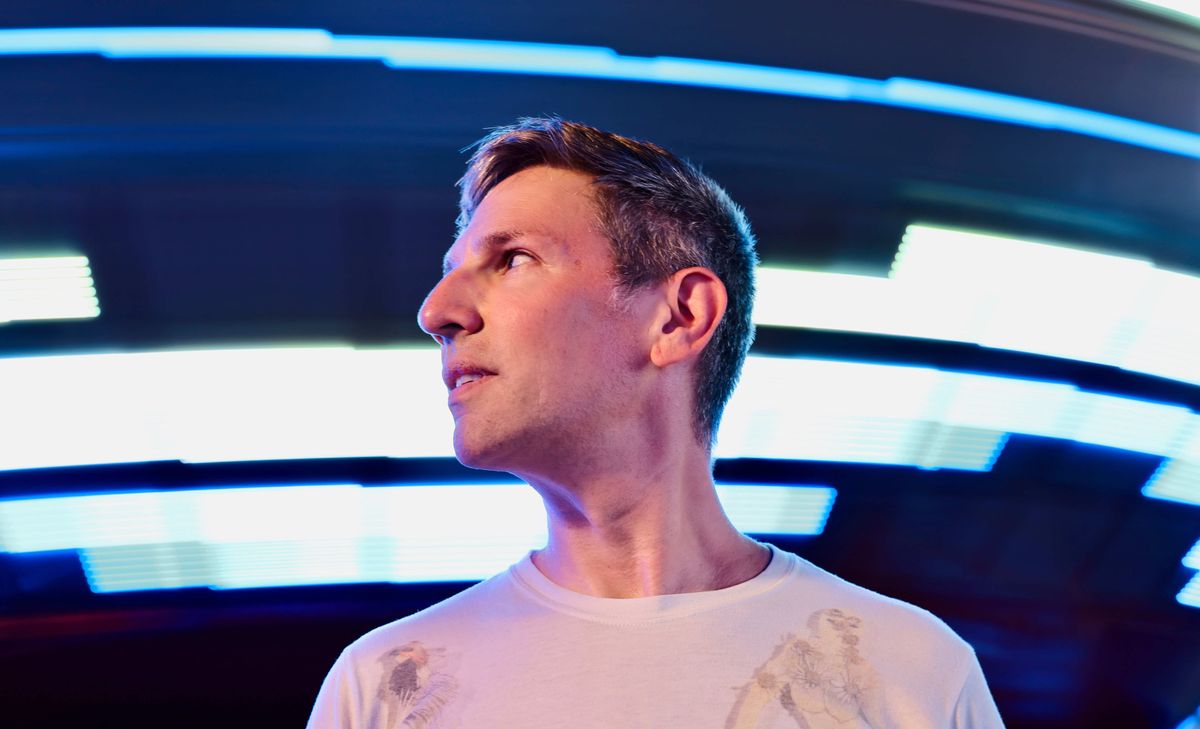 "I don't do hip-hop," Caural blurts out late in our conversation. It's an almost apologetic admission, one couched in an apparent self-conscious confusion over why a publication like CABBAGES would even be interested in interviewing him. And, in fairness, if you listen to his recent EP Dakou or the two available tracks off his forthcoming Thank Your Demons, you might be inclined to question his place here as well alongside the rappers and beatsmiths. And, well, you'd be wrong to do so.
More than two decades ago, Zachary Mastoon recorded under the Caural moniker for notable labels Chocolate Industries and Mush, where he played no small role in blurring the realm of instrumental hip-hop with more experimental electronic endeavors. Collectors and greying indie heads will likely recall his appearances on the seminal 2002 compilation Urban Renewal Program, which also featured then-emerging artists and fresh-faced Def Jukies including Aesop Rock, El-P, and RJD2, as well as his off-and-on collaborator Diverse. While Chocolate Industries and its erstwhile international relationships with UK-based Ninja Tune and Japan's P-Vine helped raise Caural's profile, it wasn't the right fit. "There were some unfortunate things that went on," he says of his brief tenure at the volatile imprint. "I don't mean to disparage the label, and Seven [aka Marvin Bedard] had such a vision. That was one of the most ideal times when I think about the music industry."
He looks back fondly on the move to Mush for 2005's Remembering Today (originally released on P-Vine) and its 2006 follow-up Mirrors For Eyes. "Mush was a place that had such a strong reputation and roster and history," he says of what he described as a dream label for him at the time. "You'd go to L.A. and they had their HQ on Laurel Canyon Boulevard. It was just fun." The opportunities grew from there, performing at the label's South By Southwest showcase and touring with the likes of Busdriver and Daedalus. Sharing a roster with left-of-center acts like cLOUDDEAD, Boom Bip, and former Company Flow emcee Bigg Jus, he felt like he'd found a good home for his increasingly hard-to-categorize work. "It was a great run."
The lukewarm reception for Mirrors For Eyes, however, forced him to take a hard look at life in his late 20s. "I was living in Brooklyn, I was broke. and I was drunk all the time," he says. He recalls Mush was eager for yet another record, but he was reluctant. After parting ways, Caural releases over the subsequent decade-and-a-half proved few and far between as he shifted into agency work and compelled himself towards a life closer to what people expect from adulthood. "I was definitely working on music, but my view of music, in terms of how it fit into my life, changed."
He moved to Chicago, got married, moved to the Bay Area, changed careers, moved to Los Angeles, and even did a little voice acting for the mid-2000s Teenage Mutant Ninja Turtles animated TV series. But when his filmmaker wife Alex Mastoon decided that he should score her dramatic short, 2018's Word Is Bond, the return of Caural became an inevitability. "It sealed the deal," he says of the creative prompt. "I needed a reframing of how art was gonna fit in my life and what I wanted my life to look like."
Now, as he prepares to release the second Caural EP of 2023, he seems energized in a way that reflects the inventiveness and exuberance of his hip-hop adjacent years, albeit with the added benefit of life experience. "Back in the day, I would do these things and it was a different world because you'd have people writing about it in magazines," he says while pondering the changed landscape for art/music presentation. "I don't wanna say that I want to give my art less context because of my insecurity or because of everyone's lack of attention span. I wanna continue that spirit of getting a new record."
More specifically, the visual imperative behind much of Caural's catalog takes on new form in the age of streaming video and social media, the latter of which he largely avoids. The cover art for Thank Your Demons has to do with the heart chakra, for example, though that might not be apparent on a cell phone screen. The track "Lavender & Chartreuse" makes reference to his marriage. The references are more personal and profound than one expects to encounter today, yet he persists with good reason.
"It's hard, you know–sometimes you make shit and no one gives a fuck," he says. "And then you meet someone who's like, oh my God, I know your record from whatever. If you're not sharing how you feel, it's lonely."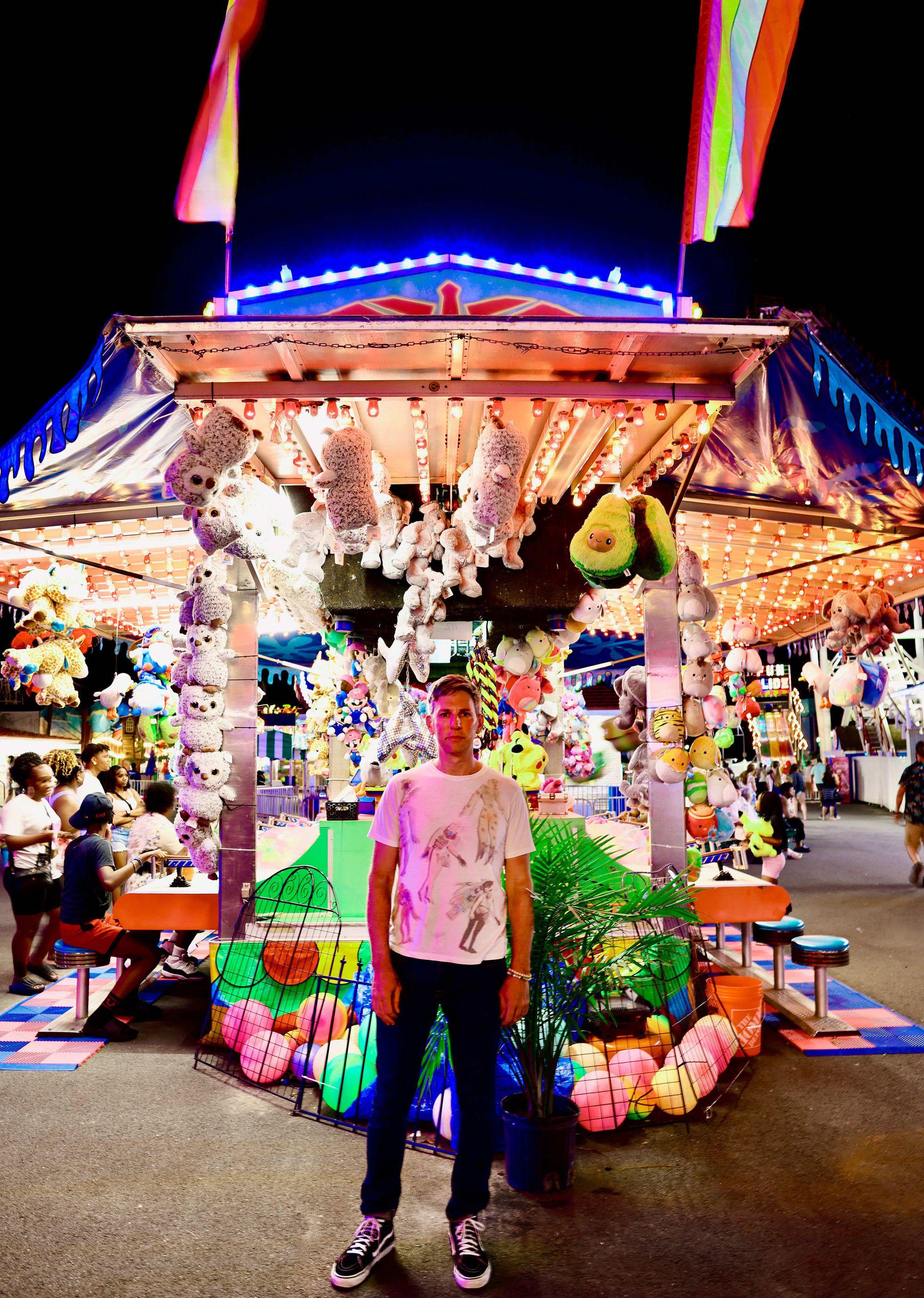 Caural's music, including Dakou and Thank Your Demons, are available for purchase via Bandcamp and wherever music is streamed or sold.
---

---

Fatboi Sharif & Steel Tipped Dove, Decay
Listening to Fatboi Sharif records over the past two years made clear that we were witnessing the conspicuous rise of a singular talent, a once-in-a-generation artist for whom rap just so happened to be his chosen medium. Bathed in horror movie prop blood, his menacing breakthrough Gandhi Loves Children could have been (wrongly) written off as some post-juggalo novelty, yet refreshingly avant-garde successors Cyber City Society and Preaching In Havana proved otherwise. Now he's gone and partnered up with Steel Tipped Dove, a Brooklyn studio dynamo currently enjoying his own prolific run of collaborative LPs. A Gravediggaz heir left to rot in the attic, their Decay offers the closest look yet into these two divergingly brilliant minds, with heavy and unorthodox production meeting an evolving slate of vocal inflections and lyrical whims.
Sharif belabors select syllables on "Phantasm" while taking a fiendish alliterative delight amid the psyched-out "Think Pieces." His thematic interests veer into a dark web of cultural touchpoints and subtle personal reveals, increasingly sticky if existentially elusive on "Brandon Lee" and the funereal dub "Kingdom." Lupine sex workers stalk "Green Winged Shoulder Padding" and offer sympathy for the bestial on "Boogie Monster," yet he moans for his family and foregrounds human trauma on "The Christening." Dove, meanwhile, indulges his inner rock god on "The 6th Floor" and the skronk-fest "Prisoner Of Jesus."
mary sue, For Sure
Singapore rapper-producer mary sue first appeared in this newsletter for last year's VOICE MEMOS ACROSS A COUPLE BODIES OF WATER, a New York travelogue of sorts. A similar experimental ethos permeates his latest effort For Sure, though there's a more pronounced presence of instrumental elements that reflect the low key collaborations with a bassist, guitarist, and keyboardist. This assembled ensemble provide ample if unsettled atmospheres for his laidback delivery on "Semi Circles" and the title track. Running interference on these organic moments are the blurry bap of "Higher Selves" and "Hobble," though it all comes together beautifully for the quiet storm redux of "Tooth Holes."
Reg Mason, TESTDRIVE'
At 24 years old, Reg Mason seems to have his sound together more so than a lot of rappers in his peer group. Witty, insightful, and thoroughly enjoyable, the New Jersey rapper's debut TESTDRIVE' frames itself as a coming-of-age narrative, but concurrently manages to highlight his grounded artistry. He upends the Training Day schtick of chess-not-checkers by tackling both games metaphorically on "Checkerboard!" and "Chessboard'" with aplomb. It certainly helps having fellow Garden State dweller CURT produce so many gratifying beats here, starting with the dawning funk of "Marah'" and wrapping with the twitchy shifting grooves of "Sequel'." Mom, Dad, and a truncated uncle add their encouraging voices to the mix, but clearly they raised him right if the thought-provoking "fearful'" and "handshakes'" are any indication.
---

---