Irregular Vegetables #129
3 new songs you oughta know + the weekly 420-friendly hip-hop links roundup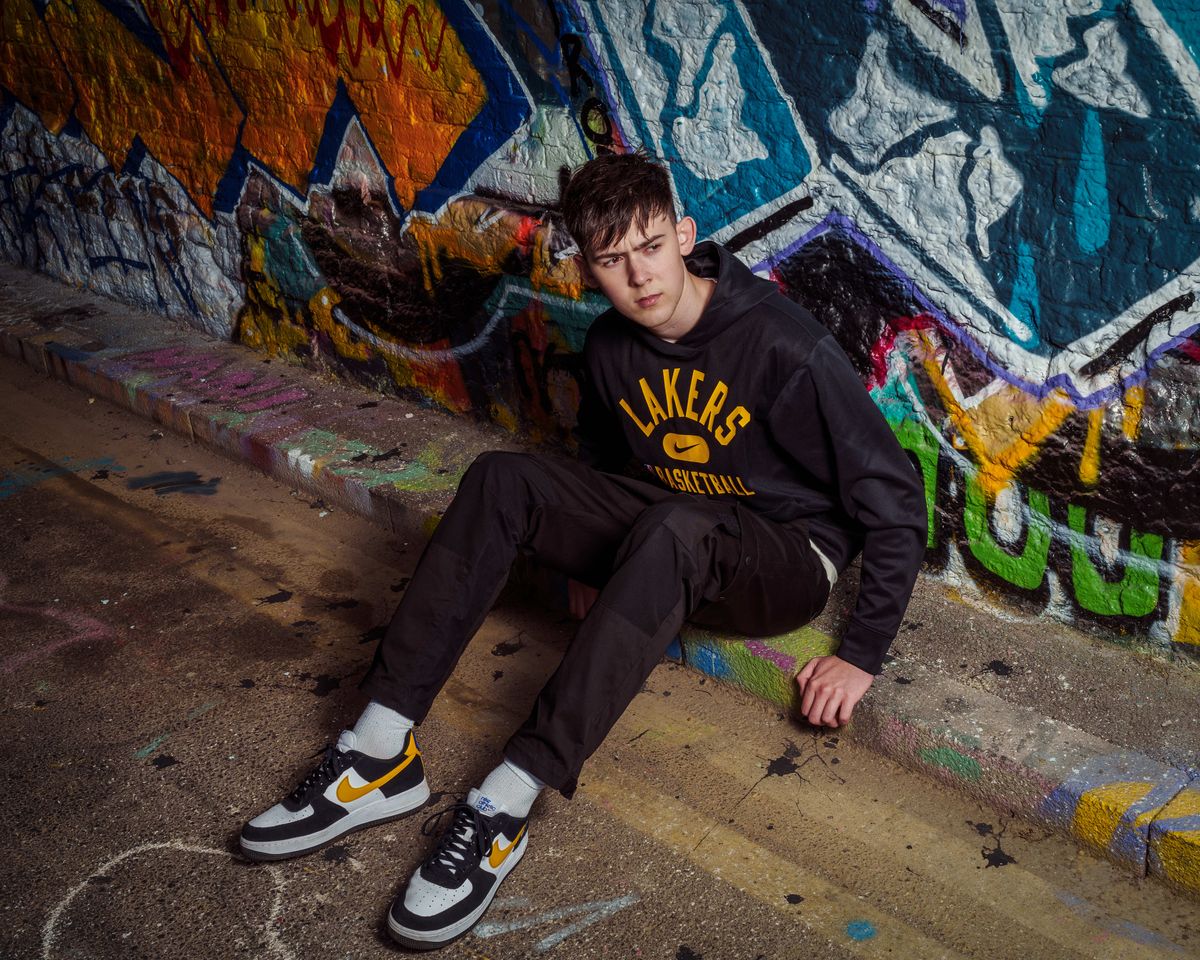 This newsletter marks the latest installment of Irregular Vegetables, a weekly series of CABBAGES emails where I share links to recent writings from other hip-hop/rap/cannabis journos and critics, squeezing in my own work as I see fit.
Enjoy this week's reads and keep scrolling for another edition of Crudites, where I recommend three recent singles/videos from hip-hop artists you may not be familiar with yet.

---

How Miami Rap Made Overindulgence The New Baseline
Rappers have rarely told the whole truth, but Rick Ross helped close the door on "authenticity" in street rap. His is a particular kind of kayfabe, one as reliant on chest-thumping melodrama as impeccable taste. He seems to marry Miami's narcotic image with its aspirational hustler culture. "Most people come down here expecting that South Beach s***," the Carol City rapper Denzel Curry said in 2014. "It's not just that. We got hoods too." In keeping with the grander Slip-n-Slide mission, a series of more traditional Trick-like thugs established a stronger representation for those hoods in the '10s — yowling technician Gunplay, bulldozer Ace Hood, saucy swindler Brisco and, most recently, super-gremlin Kodak Black — but Curry and another rapper from Carol City, SpaceGhostPurrp, had a bit more to say and do. As members of Raider Klan, they brewed up a dark, lo-fi sound called phonk, inspired by Three 6 Mafia and DJ Screw but anchored by native bluster. With producer Ronny J, Curry took bass-boosting to new levels. Both sounds massively influenced the SoundCloud generation, with many of its rappers hailing from Florida. (Read more at NPR)
How Black Women Rappers Expanded What Barbie Could Be
Two decades ago, Lil' Kim started to mold the doll in her image. "Black Barbie dressed in Bulgari," she declared herself in "The Jump Off." Sporting blue contacts and a blonde wig, she sat in the driver seat of a pink convertible on the 2000 Source Awards stage. Aria S. Halliday, an associate professor of gender and women's studies at the University of Kentucky, points to Barbie's global name recognition as one of the primary reasons artists like Kim sought to align themselves with the doll. "For Black women rappers in a hip-hop space that has been very masculine for so long, it's a lot easier to hold on to the hyper-feminine aspects of Barbie to situate themselves in a unique position," Halliday explains. Rappers like Kim and later Nicki Minaj borrowed tropes like the Barbiecore aesthetic (see: Elle Woods in Legally Blonde) and airheaded Bimbocore (see: Anna Nicole Smith's celebrity persona), co-opting the daintiness historically reserved for white women, in order to carve out space for themselves. (Read more at GQ)
The 2023 Blue Note Jazz Festival Was Where The Past, Present, & Future Of Black Music Converged
The festival, now in its second year, is generating a blueprint for collective attunement and providing an intentional space of beauty, joy, and camaraderie. It's a place where Black and African diasporic cultural traditions can be transmitted and transformed. As we celebrate the 50th anniversary of hip-hop this month, we turn to epic intergenerational hangs like this one — which went down at the Silverado Resort in Napa Valley, California last weekend — to take an honest pulse of the culture. From witnessing Bilal scatting with Lalah Hathaway and Philip Bailey to the continuum of the McFerrin family (Bobby, Taylor and Madison) improvising on stage to Rakim freestyling in the same extemporaneous cipher as Talib Kweli and Chance the Rapper, this year's festival felt like a rip in the fabric of spacetime opened up just to receive the boundless divine sounds bursting forth from Napa Valley. (Read more at Okayplayer)
Travis Scott Is Raging Into Oblivion
'Utopia' is most effective as a survey of 15 years of trends in stadium rap, a sound steeped in the bombast of Ye records. The Chicago rapper and producer, whom Scott began collaborating with on 'Cruel Summer' and 'Yeezus,' is the album's North Star. One wonders if Ye's unique position — less than a year removed from a courtship of white-supremacist and antisemitic figureheads — is the only reason we never hear his voice. The sanitized religious trap of 'Donda' surfaces on "Thank God," "God's Country,"and "Telekinesis," songs originally intended for Ye that credit him as a co-writer or producer; it's no use letting the few faith-based bars in your catalogue go to waste as long as you're fighting devil-worship allegations. "Modern Jam" sports a beat crafted with Daft Punk's Guy-Manuel de Homem-Christo that seems to have appeared on an early version of "I Am a God." Scott even uses the older song's flow. "Circus Maximus" with the Weeknd is a dead ringer for "Black Skinhead." (Read more at Vulture)
Wiz Khalifa's 'Work Hard, Play Hard' Master Plan
Now 35, Khalifa has taken an active interest in martial arts since 2017, working with Muay Thai and mixed martial arts trainers to pack on muscle: He's now 175 pounds. The opposite of a lazy stoner, Khalifa gets up at 6:00 A.M. most days, takes his son to school, and then hits the gym. He focuses on a different muscle group every day but the regimen stays the same: one hour of weights, one hour of MMA. That strength helps him perform better. (Read more at Men's Health)

---

Three new tracks for you to snack on...
Justo The MC & Brelstaff, "High"
Reed Starks, "Solace"
Tence, "Antidote"
---