Enter 'Chinatown Sound,' Where Rappers Take To The Streets
+ reviews of the latest by Brainorchestra, Lando Chill, and Lord Kayso. This is CABBAGES #089.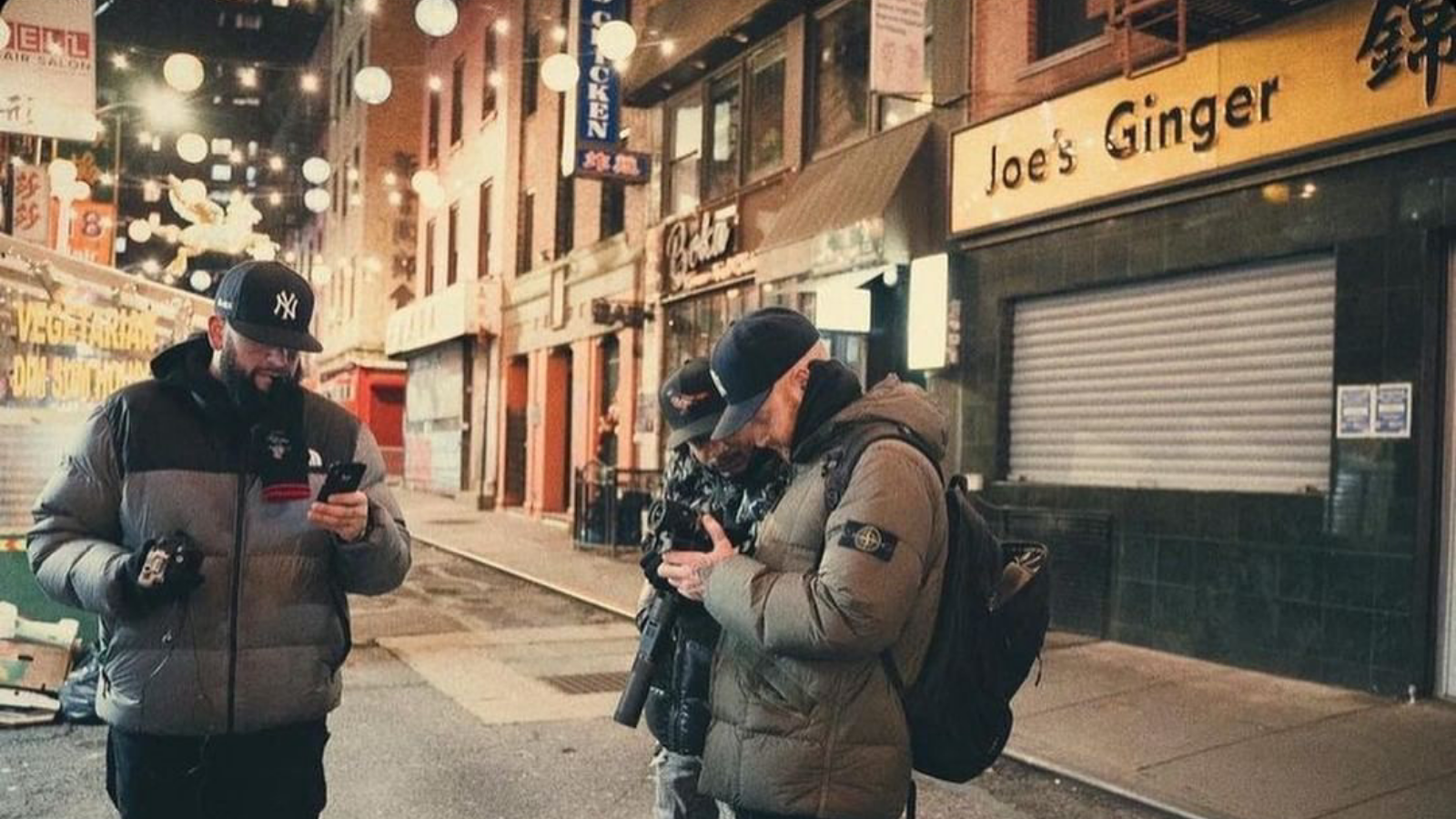 "Tupac with locks, leaving socks at your bitch house," spits DNTWATCHTV into the camera. Mid-verse, the Buffalo-bred rapper swaps a Shake Shack frozen custard from one hand to the other in order to flash his Audemars Piguet wristwatch. He switches back not long thereafter, continuing to reflectively rap off the cuff about his history and potential legacy. Soon, he's poised to remove the spoon and taste his well-earned treat right as the scene fades to black. The whole thing lasts a mere 45 seconds, but an impression, undeniably, is made.
This is the latest installment of Chinatown Sound, a relatively new and ongoing series from videographer Gee Media and rapper Bub Styles. Posted on Instagram and concurrently hosted on YouTube, these roughly minute-long videos feature beatless freestyles performed–on the spot, at night–in the streets of the namesake New York neighborhood.
Though the spotlighted rappers rotate in and out with each entry, Chinatown itself stands in to play the dependable co-star, providing a steady supply of sidestreets, signage, and overall inspiration for the series creators. "Wherever you go, there's always something interesting to see," Gee says, remarking on the beauty of these unique urban environs. "Last night we were out shooting [and] we walked like a block-and-a-half and there's like seven, eight, nine different backdrops we could use."
Even before they teamed up for this new endeavor, the two men were already an active team; by their own estimates, they'd made somewhere between 30 and 35 music videos together. While those productions largely served to showcase and promote Bub's independently-released music, Chinatown Sound diverges from that by putting the focus on others rather than primarily on himself. Nonetheless, the series began by accident while making one of his own freestyle videos, done impromptu outdoors this past Christmas Eve just down the block from where Gee lives in the downtown neighborhood.
"We happened to have the the clip-on mic from his boy," Bub says of the tool that allowed them to capture the audio for this roughly minute-long recording. Bottle in hand, he rapped in the style fans have come to expect from the Cold Cut King–abrasively delivered, comedically casustic, intrinsically sharp. "Then, we were upstairs and looking at the footage right after. And I was like, yo, this shit is fucking hard." Subtitles were added and the clip was uploaded online on social media, all within a half hour of shooting.
From there, things snowballed over the course of that same December night. "The response was really fucking dope," Bub says. "Mad people hit me up about it or reposted it." The duo knew they'd struck upon something bigger than mere loosie content for the proverbial gram. The austere minimalism of their approach, emphasized by the general cleanness of the audio and the after-dark aesthetics of this iconic neighborhood, provided a template that could easily be replicated.
Thus was born Chinatown Sound. They began reaching out to their friends and associates to see who would be interested in shooting with them. Within weeks, demand from those within and outside their circles outpaced capacity. "In my DMs right now, I have so many messages from people trying to get on it," Gee says, reflecting on how quickly the series has taken off.
Each clip starts and ends more or less the same, with a rapper emerging onto a nighttime street scene from cinematic darkness, and then fading back into it. What happens between those two points in time, however, depends on who's onscreen. One time, it's uptown legend Bodega Bamz, sitting confidently crosslegged atop a grey plastic container on the wrong side of the curb. Another finds rising rapper Def Soulja in the middle of the street in full winter attire, dismissing imposters while avoiding the traffic behind him. Sha Hef from the Bronx does his freestyle on the sidewalk against a festive backdrop of lights and lanterns, with pedestrians awkwardly maneuvering around him. For his own appearance, automobile enthusiast Fastlife doesn't deign to step out of his car, rhyming explicitly out the driver's side window in front of a shuttered Mott Street grocery.
Watching a Chinatown Sound freestyle feels like witnessing a cipher in piecemeal, albeit without the realtime feedback. Still, even though viewed from behind a phone or computer screen, that looming sense of peer judgement remains. Without being gassed up by one's boys, and lacking so much as even a beat to fall back on, these rappers risk exposure should they fail to rise to the occasion. Thankfully, the curatorial mindset of the co-founders, as well as their collective reach in the New York metro area hip-hop community, ensures that wack emcees never get the opportunity to embarass themselves.
"It really takes nothing, but for the artist to show up," Bub says, confident in the quality on both sides of the camera. "It's a fire looking freestyle and the audio is super crisp. I don't know what artist wouldn't want that."
Though they've shared 20 of these clips so far, including noteworthy ones with Bloo Azul and Rim, Bub and Gee make clear that they have plenty more already in the tank, not to mention the volume of requests that continue to come in from would-be participants both in and outside of the city. There are already plans in the work to roadtrip outside of New York to other Chinatowns to capture more freestyles from more artists they like and respect.
"It's fucking outta control," Bub adds, taking it all in. "That shit is mad humbling–and fucking fire."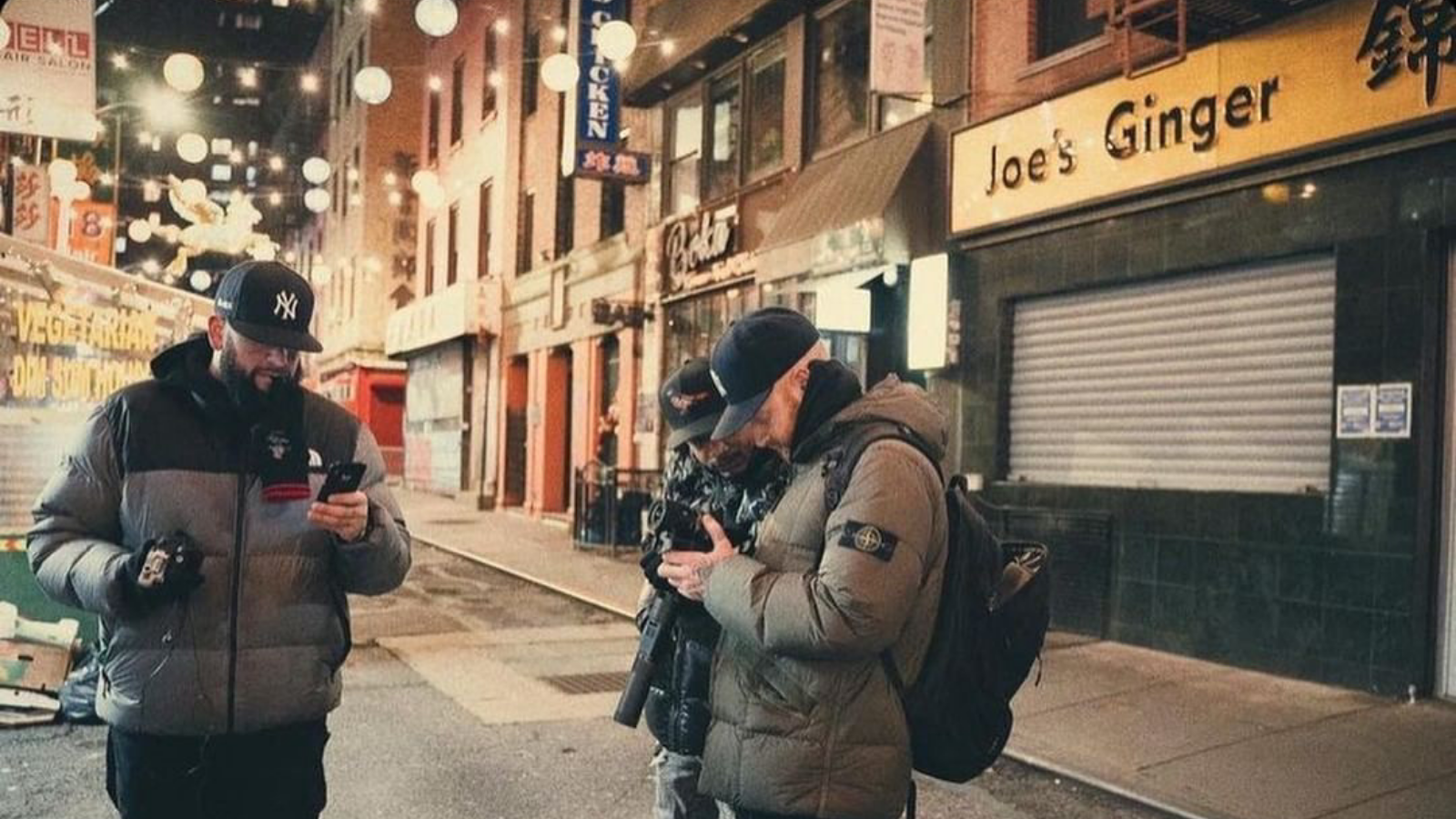 ---

The quality of last year's E-Town General and the instrumental set Message To You made abundantly clear that Brainorchestra was well on his way to becoming a true double threat in independent hip-hop. With the new album Big Brain, the Elizabeth, NJ rapper/producer makes it official, bringing both skillsets together. Tonally, he somewhat recalls Nas or maybe a logy Action Bronson–but that's really where the comparisons stop. Over these 15 songs, plus an additional pair of vinyl-only bonus tracks, he rhymes effusively over blunted new bap beats on cuts like "The Judgement" and the cocksure "3-Peat." He absolutely brings it for the stank yet soulful "Mr. Sour Diesel" and the beat-free rap reverie "Mad Dough."
Few bars in recent memory hit quite as hard as those that open Moor Chores–"I hide the glock in the PS4 box / 'cause moms cleans spontaneous." That alone speaks volumes as to what Lord Kayso's exceptional new album for PTP is all about, a cracked door as virtual gateway into a Brooklyn neighborhood. Location and relation occupy considerable space on the album, intertwined on the familial mental health chronicles of "Uncle Mark" and the culinary cultures of "Platescrape." Prior go-tos Chris Decastro and Hajino tackle much of the production, each bringing something cool to the boom bap table. On the guest front, Chicago's Semiratruth hacks the lyrical on "Digital," while Jesse Rack$on cracks up the block on "Custodial P.S.A."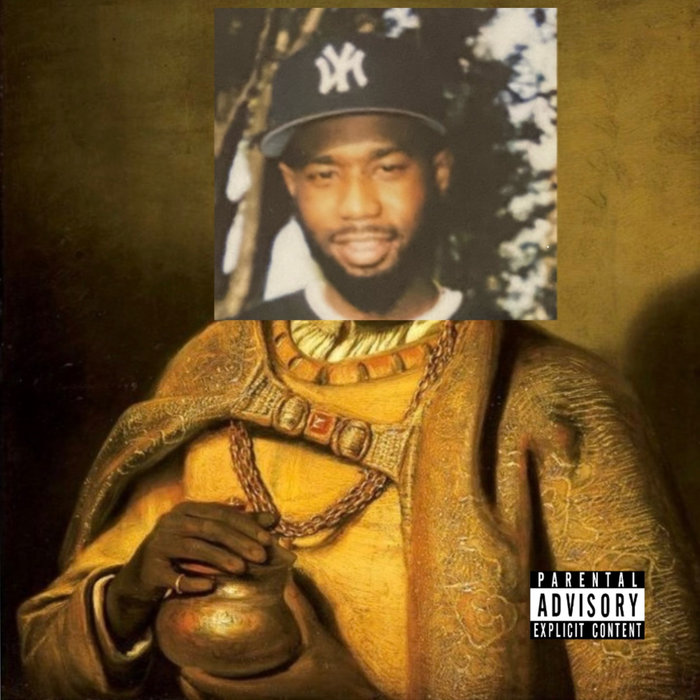 From his underrated albums with The Lasso on, Lando Chill has proven himself one of the rare auteurs in this oft workmanlike genre. On the sample-stuttering "Give Me Your Luv," we see precisely why, as he emits an unremitting wave of radiant wordplay around relationship trauma. Throughout If I'm Being Honest, he gives so much of himself as he unloads, most evident on the indictments of "Gits." Though Lando's lyricism can be thorny or, at times, even intimidating, producer Calvin Valentine grants him a provisional accessibility here, their mutually beneficial relationship lending soul-kissed sonic sunlight to the introspection and gravity of "Guess" and "Tim Raines."
---

---