Irregular Vegetables, Vol. 74: Bloodmoney Perez
a Q&A with Bloodmoney Perez, 3 new songs you oughta know, and the weekly 420-friendly hip-hop links roundup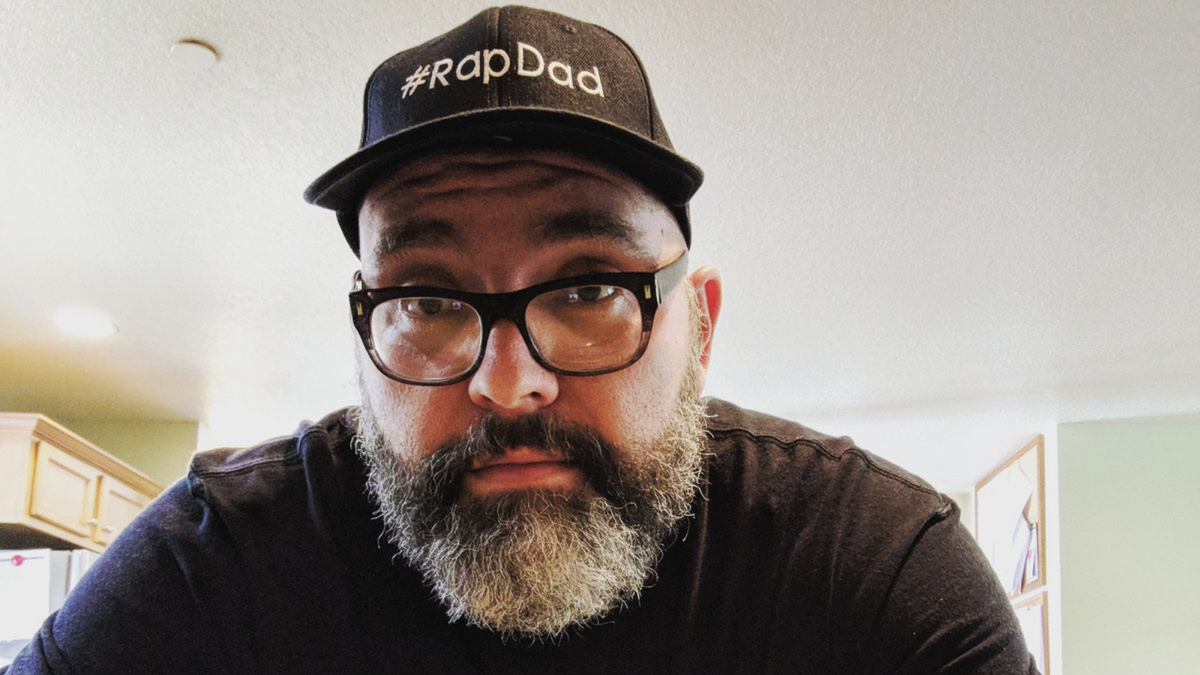 This newsletter marks the latest installment of Irregular Vegetables, a (semi-) weekly series of CABBAGES emails where I share links to recent writings from other hip-hop/rap/cannabis journos and critics, squeezing in my own work as I see fit. These 420-friendly editions hit inboxes on Thursdays.
Enjoy this week's reads and keep scrolling for an interview with rapper/producer Bloodmoney Perez. Then stick around at the end for another edition of Crudites, a feature where I recommend three recent singles/videos from hip-hop artists you may not be familiar with yet.
---

The Misunderstood Legacy Of Will Smith's Music Career
In his solo career Will Smith cornered the market on "jiggy rap." His biggest hits in this phase—"Gettin' Jiggy Wit It," "Miami," "Will 2K," "Wild Wild West"—exemplified the common argument against that whole style of production, popularized by Puffy and the Trackmasters: Their beats were too simplistic, too dance-oriented, and they barely even bothered to reimagine the primary samples. The Trackmasters produced "Men in Black," the musical theme for the movie and the lead single from Big Willie Style, flipping Patrice Rushen's post-disco classic "Forget Me Nots" with Smith's relentlessly on-brand raps about "extraterrestrial violence." By the mid-1990s this was a common sort of selling out—Mase rapping for The Rugrats Movie; LL Cool J, Busta Rhymes, and Method Man role-playing the Monstars for Space Jam—but more than anyone Will Smith rehearsed the PG-13 soundtrack gesture and made it his signature. (Read more at The Ringer)
Is It Time To Stop Using The Word 'Marijuana'?
The use of the term increased dramatically in the 1930s, when it was systematically employed by Harry Anslinger, the director of the Federal Bureau of Narcotics, who waged a three-decade-long campaign against cannabis... The term marijuana was popularized when politicians like Aslinger used the word to scare the U.S. people into thinking cannabis was a dangerous substance used by violent minorities, hence, the exotic-sounding name. "Fear of brown people combined with fear of nightmare drugs used by brown people to produce a wave of public action against the 'marijuana menace,'" according to National Public Radio. This elaborate fabrication clearly played to anti-immigrant and minority sentiment. (Read more at The GrowthOp)
Why Violent Diss Songs Are Getting Pulled From New York Radio
Many artists in the Brooklyn drill scene have taken cues from their Chicago drill predecessors by closely narrating the city's ongoing gang rivalries, including the Woo vs. Choo divide. Drewski credits artists like Curly Sav and Bambino for being the first Brooklyn drill rappers, but also says that records like 22Gz' "Suburban" and Sheff G's' "No Suburban," two opposing disses, helped "ignite" the modern wave of Brooklyn drill and set a precedent where many artists are throwing direct threats at rivals and even dissing dead enemies. Renown Brooklyn drill songs like "Big Opps America," "Talkin Spicy," "Blixky Inna Box," "Hit List," and "Folk in The Trunk Pt 2" are laden with brazen threats to rivals. And it's difficult to ignore that those disses dovetail with an increasingly deadly gang epidemic in New York over the past several years. (Read more at Complex)
Washington Cannabis Bill Seeks To Make Industry More Diverse, Equitable
In 2020, House Bill 2870 established the Marijuana Social Equity Program, an application-based process intended to provide people of color, harmed by the war on drugs, opportunities to become more involved in the burgeoning marijuana economy. The 2020 measure also created the Social Equity in Cannabis Task Force, comprising lawmakers, government representatives and industry experts charged with making recommendations about the issuance and reissuance of retail cannabis licenses in ways that would promote business ownership among people of color. The bill currently before the Legislature incorporates many of the policies recommended by the task force, and would create 38 new retail and 25 new producer and processor licenses each year through 2029. The bill also stipulates that these and any other new cannabis licenses may only be awarded to so-called social equity applicants until 2030, after which 50% of licenses must be awarded to such applicants. (Read more at The Seattle Times)
I have good reason to be anxious about making this meeting happen. RXK Nephew is the most prolific rapper in the game. Just like 2Pac, Lil Wayne, and Lil B before him, Nephew is an expressionist that challenges the dichotomy of quality versus quantity. The amount of music Nephew releases is just as important as how good the music is, if not more so. Last year, he released more than 400 songs on YouTube; not one day went by without at least one new Nephew track. He's keeping up that pace in 2022: Three days into the new year, Nephew had released six songs already, including the very good "No Bullet Wounds," where he raps over a noisy siren and a demonic clatter worthy of Black Flag. (Read more at Stereogum)
Who Are We Talking About When We Talk About Black-Market Marijuana?
In the 15 states with adult use cannabis, overly ambitious state and local taxes are the wind beneath the unlicensed market's wings. (As of Jan. 1, cannabis is taxed in California at a flat rate of about $161 a pound, on top of a 15% excise tax, as well as local cultivation, manufacturing, processing, distribution and retail taxes.) Which would be fine if the state hadn't ported Prohibition Hangover into the 21st century, with local control, a policy that sounds exactly like what it is and might have succeeded in a market the size of Delaware. In the Mecca of cannabis, local control as Golden State policy is a regrettable embarrassment. The enterprises of many weed pioneers have been made into roadkill. (Read more at Capital And Main)
---

---

Three questions. Three answers. That's a wrap.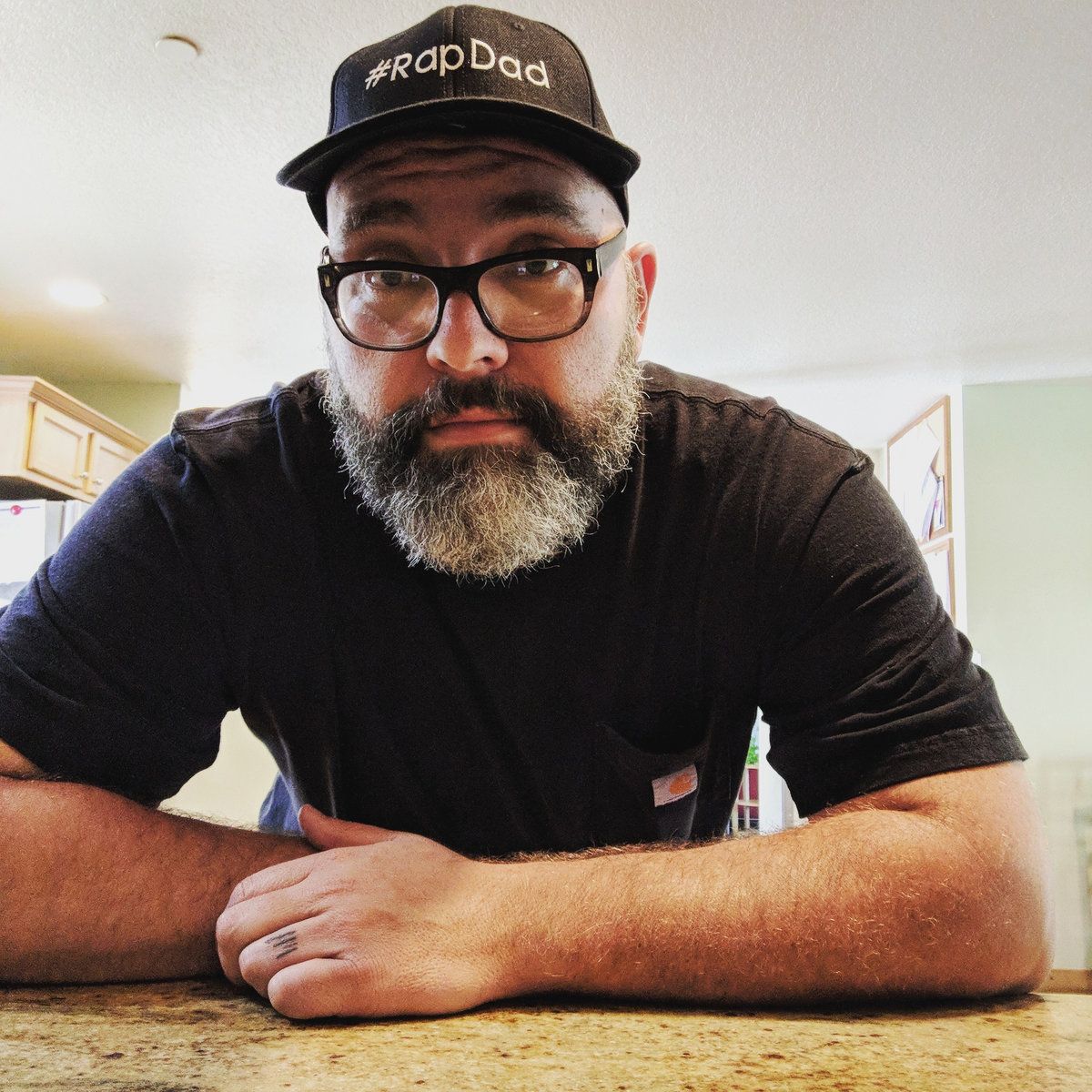 A Puerto Rican in Alaska, rapper/producer Bloodmoney Perez stands out for reasons more than his location. This is evident from recent projects like last year's Time Capsule and the Mitosis team-up with New York rapper Mimz. The latest in an ongoing series of collaborations with producer Messiah Musik, his new album for FilthyBroke Recordings is entitled Second Hand Accounts.
Part of your narrative is that you took time off to focus on your family. What was it that prompted your return to making hip-hop and how did that journey back begin?
I was probably 35-36 when I felt like maybe fighting through the ever growing indie scene to get ears, especially making shit that's still a bit to the left, was just too time consuming. I had a 6yr old and a 11yr old and family life that requires that attention, so I said fuck it and stopped after I dropped The Art of Self Destruction. I decided I'd write about music to still continue to contribute to the culture that raised me/saved me. I had a chance to write for syffal, where I did some reviews and interviews. But after a few years, and my kids getting older and more independent, I felt the itch return.
I had already been friendly with Messiah Musik and he had sent me these beats around 2015 that I sat on. And they kept calling me and it became one song that turned into three. The idea was to just do a little EP to reintroduce myself, but that eventually became an album that I produced on as well. I decided that writing was always therapeutic and a way for me to work out shit and it didn't matter if it was just me listening or 50 people listening. I just wanted to create and work out some thoughts and feelings. Luckily, Messiah Musik believed in everything we've done and he just became my Alchemist.
Since, then worked frequently with Messiah Musik, up to and including Second Hand Accounts. What do you like most about collaborating with him?
First of all, Messiah is an incredibly kind and supportive guy who, likewise, just wants to make dope music with good people and doesn't care about anything other than all of us having fun creating. What really draws me to his beats is the textures and tones he sets. There's a movement to them that feels like it literally drags ideas and feelings out of me that not too many others can. It's the main reason I stopped producing on my records, not that I don't think I make dope beats, it's that I don't make shit that does to me what his beats do. He has the capacity to make incredibly dark and brooding beats but also shit that had a light to it… like you're trudging through a dark tunnel and this consuming light is guiding you out. He's brilliant.
Lyrically, there's a lot of reflection, inwards as well as outward, on Second Hand Accounts, perhaps best exemplified by "Hades." Can you explain how that song came together for you?
That opening line came from a freestyle that I wrote down and knew I wanted to use, but just hadn't found anything that felt like it reflected that energy. Messiah, being who he is, sends me an email with another ten beats out of the blue and "verre" (the name of the beat that becomes "Hades") is tucked in the middle of that pack. As soon as that beat hit, I go back into my notes and spit that line and it just spills out from there. The song is about wrestling with being passive (which I can be to a fault… too much of a nice guy) and tapping into the aggressive fighter in me, but also feeling like 'the worlds falling the fuck apart and why keep pretending like being nice matters when I've got bills, my grandmother just died of Covid, I'm dealing with demons and hurt and pain from growing up, I'm grappling with mortality, with feeling unheard, etc. Like most of the songs I've written, "Hades" is really just me digging through the spiritual mud and societal dumpster fire, trying to figure it all out while wondering how this is all going to impact my kids in the end. The hook is basically me saying we're all going to end up burning and I'm exhausting myself swimming against the shit, hence why I'm back on the scene late. We're all trapped in hell in earth…(RIP Prodigy and salute to Havoc.) It's just talking about how it effects us.
Listen to Second Hand Accounts on Bandcamp wherever music is streamed or sold.
---

Three new tracks for you to snack on...
CLBRKS & Kiina, "Talk To Me Nice (feat. Conrad Mundy)"
Fly Anakin, "Black Be The Source (feat. Pink Siifu & Billz Egypt)"
Height Keech & Darko The Super, "My Arms Bend Back"
---