Cousin Stizz Made His New Album In A Closet, 'Just For You'
+ reviews of the latest by Anwar HighSign, Nicholas Craven, and UFO Fev & DJ J Hart. This is CABBAGES #090.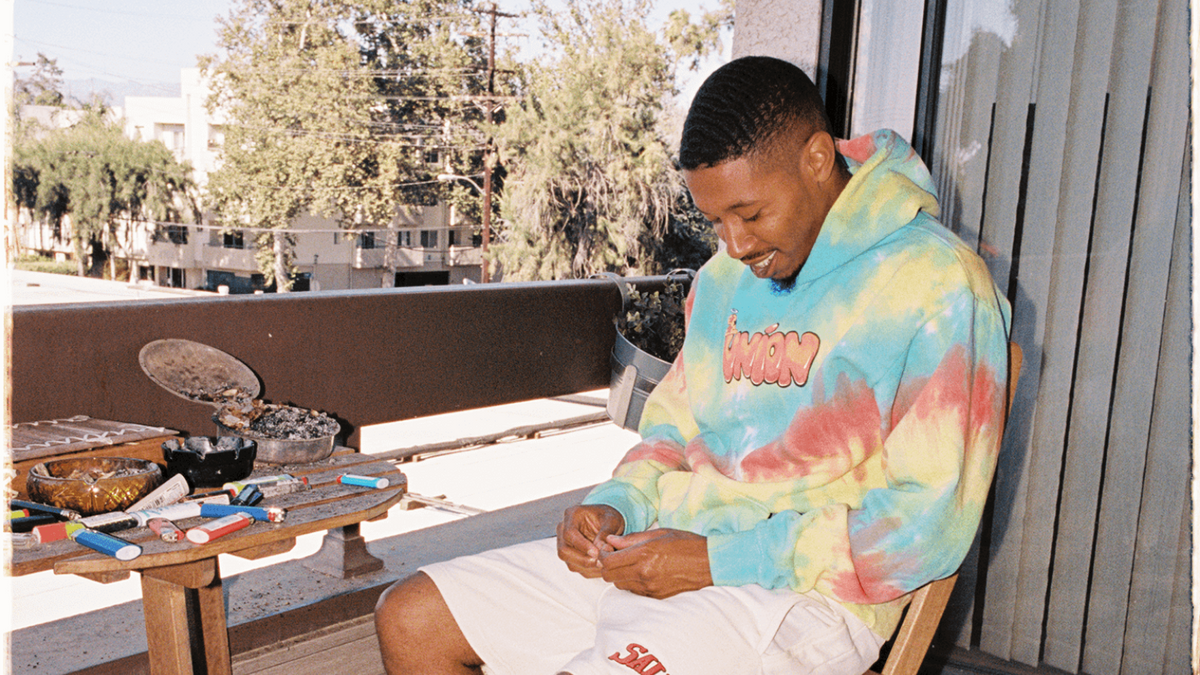 Cousin Stizz hasn't been playing Call Of Duty lately. For a while, he'd revisited the ruthless world of Grand Theft Auto, much to his own amusement. But even that's no longer part of the rapper's repertoire nowadays.
"I haven't even played a video game in a hot minute," he says. "I've been really trying to get back in the booth and figure out what I'm about to talk about next."
One outcome from this self-imposed gamer hiatus arrived earlier this month: Just For You, an independently released album from the Dorchester, MA native. It also marks Stizz's first since parting ways with RCA Records, the Sony Music owned label that put out One Night Only back in 2017 and its full-length follow-up Trying to Find My Next Thrill in 2019. While those RCA projects didn't quite transform him into a household name, he nonetheless amassed a significant following, one that will assuredly find plenty to enjoy on his latest.
Though some newly indie artists might want to publicly rage against the major label machine for real or perceived wrongdoing, Stizz offers a more pragmatic take on his time within that system. "These people invested their money and time into me," he says, grateful that someone took a shot on him at all. "But at the end of the day, I still gotta be me. I still gotta do what I do and how I do it, in order to feel comfortable enough to walk around in my skin."
Stizz likens the experience of making Just For You to that of the mid-2010s, back when he dropped self-released fan-favorite Suffolk County, albeit with the added benefit of having grown both as a person and artist since. "That was literally my first shot at making a project on my own," he says of the 2015 debut. "I know what I'm doing when I step in the booth now."
As such, there's some notable differences between the Stizz we hear on Just For You and the Stizz on Suffolk County and its 2016 successor Monda. He's more mature and confident now, capable of crafting veritable anthems like "Gone" or "Lbs" yet still able to deep and emotionally raw with the relatable "RIP Bro." But, thankfully, he hasn't diverged so much over the past seven years from the artist that fans first connected with.
To wit, one thing all three of those independent projects have in common is that they were all home-recorded. "My first two I made in the living room and that one I made in my closet," Stizz says. He then adds, with a laugh, "I look up in my crib and it's completely different than when I first started."
Success may have improved his situation, including but not limited to the size of his recording closet, but his work ethic remains very much intact. Indeed, time passes differently for him when he's in that creative space, prodigiously laying down verses at all hours of the night and into the morning. "I don't leave the booth until like 6:00 AM, 7:00 AM, when the sun's rising. Because I'm in my closet, I don't really think about the time."
That approach has its benefits and its drawbacks. In the latter category, self-recording at home puts up unintentional barriers to potential collaboration, something Stizz readily concedes. He cites both his private environs and the odd hours that he chooses for music creation as contributing factors. "At those times, who's really pulling up?" he asks.
That said, Stizz made room on Just For You for New Orleans luminary Curren$y, himself a major label veteran who parlayed his relatively brief tenures at No Limit and Young Money Entertainment into a tremendous independent music career. Their team-up "Star Power" closes the album in grand duo fashion, but its origins stem from those solo closet recordings. He recalls hearing the Bouvé beat while in bed after a long night-to-morning recording run, and being instantly reminded of that period in hip-hop when Wiz Khalifa and Curren$y rose to prominence. "That's why it's named that," he says, nodding to the former's mixtape of the same name. "Which is hilarious now that I'm thinking about it."
The idea of actually having the Jet Life CEO appear on the track was not even in the cards until an associate of Stizz's linked with Curren$y down in NOLA and conveyed back north his appreciation for the rapper. Though humbled by the prospect, he knew better from his time in the industry than to expect things to happen overnight, or even at all. "I ain't think nothing of it, 'cause, you know, rap is rap, bro," he says, recognizing from experience that such collabs don't necessarily materialize even when intent is conveyed.
But Curren$y really seemed determined to make it happen, and eventually reached out to Stizz around his birthday. "I just started getting calls from this New Orleans number," he says, refusing to answer the first few times while playing Call Of Duty. "By the third try, I picked up and the rest was pretty much history." Had he stuck to whichever campaign his game console had loaded up, he might have missed the opportunity.
"This is a business–and it's gonna run regardless," Stizz says. "So you either gonna get with the business or not get no business."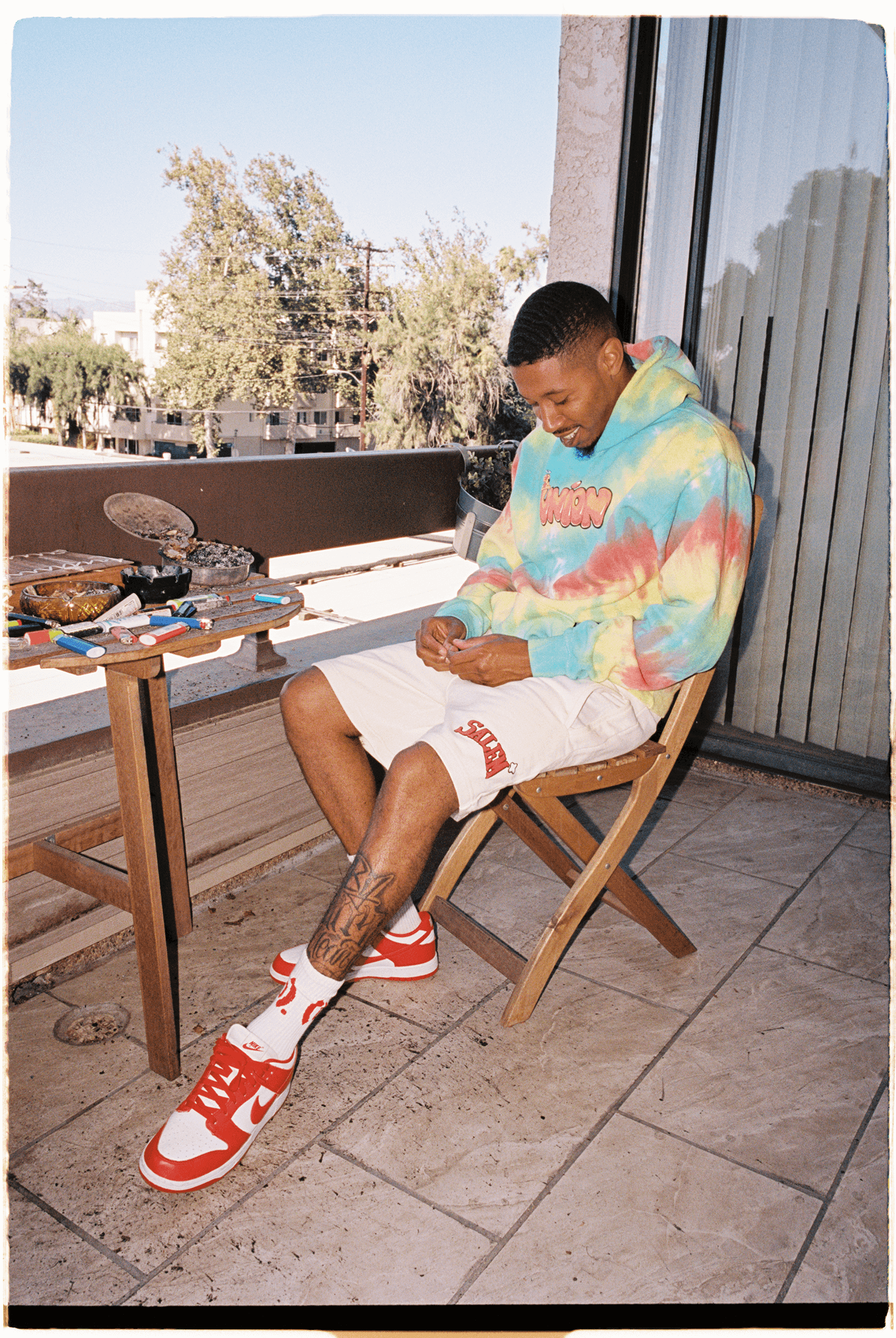 ---

UFO Fev & DJ J Hart, E Pluribus Unum (buy it / stream it)
A firm sense of place has long been part of what UFO Fev spits, those Spanish Harlem roots ever-present on his projects. For the clearly personal E Pluribus Unum with producer DJ J Hart, he takes you home in order to show that where he comes from makes him who he is. From the past-to-present monologue "El Sapo" to the hand-to-hand chronicle "Swish," the hustle around and beyond the Thomas Jefferson Houses gets real and stays there. That pride in his surroundings beams through "Outside," living and enforcing omerta with his uptown crew, and then again on the Bronx-bound bus ride reminscences of "Money." Above all, he's an artist operating fearlessly in the moment, documenting what needs documenting.
Anwar HighSign, Live N​*​gga Prophesy (buy it / stream it)
Formerly known as Has-Lo, erstwhile Mello Music Group rapper/producer Anwar HighSign continues his worthy quest to broaden his artistry under this still relatively new moniker. Handling both vocals and instrumentals here, as is fairly common across his wider catalog, he showcases Wu-level proficiency on "King's English" and self-reflective apprehension on "Game, Blouses." With "Loretta," he contributes formidably to the time-honored tradition of rap songs in genuine loving praise of women, the tender track trying another tack with its pitched-down back half. For closer "Contessa," distant organ and upfront bass give him an opportunity to preach to a different kind of congregation.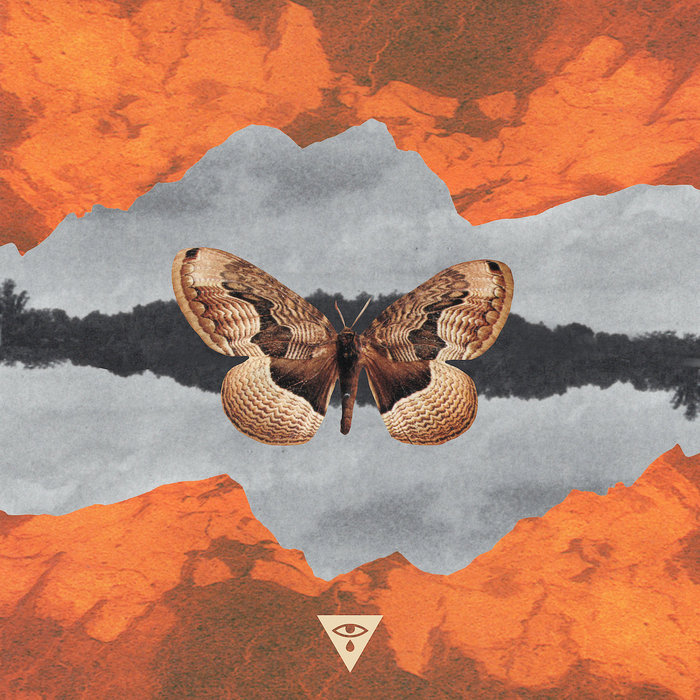 A beatmaking bulwark, Nicholas Craven has spent several years building up a catalog with some of the realest rappers around. For the third volume of his Craven N series, he connects with Boldy James, Pink Siifu, and other spitters familiar to anyone paying attention. None of the features here feel phoned-in, a testament to the mutual respect between these high caliber artists and the Montreal producer. Stove God Cooks opens things up with "Opulence," a ruthless set of bars amid a cinematic swell of throwback soul. Craven's pristine vintage sources open doors for spitters, be it Navy Blue over the moody piano of "Anchor" or ELUCID (and a repurposed billy woods) through the guitar fuzz of "50 Wings."
---

---